Does A Roku Stick Work On Any TV? [ANSWERED!]
This post may contain affiliate links. As an Amazon affiliate, I earn from qualifying purchases.
Airbnb's are cheap and popular, but they don't always provide the essentials. If you want to stream your favorite TV shows, it could depend on the renter. Before streaming services, cable TV was almost a given no matter where you were staying. Unfortunately, with so many to choose from, the streaming services you actually want to watch are not always available. Using the Roku Streaming Stick helps you watch your shows on other TVs, but does it work for everyone?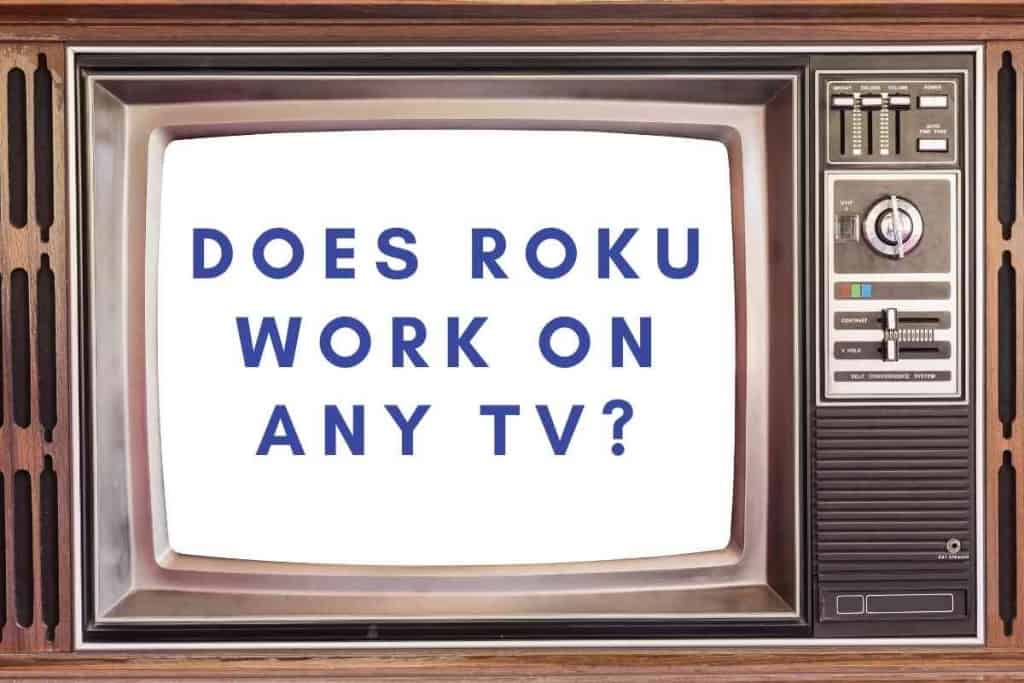 Table of Contents
Will a Roku streaming stick work on any TV?
Roku Sticks do not require a specialized TV. They do, however, need an HDMI connection. Specific features of the Roku Stick, such as 4k Ultra HD, will need to be connected to a Roku player. Although additional connections are unnecessary for the Roku Stick, TV software may need to be updated.
It's easy to get confused when there are multiple devices and hookups. Luckily, only a few tips are necessary to stream shows from almost any TV.
I am a frequent flier for both national and international destinations. No matter where I am I like the comfort of home. For me, that means being able to stream all my shows. I use the Roku Stick because it's simple and it does not require any additional knowledge about television cables.
Is a Roku Stick the Same As Roku Ultra?
Roku was invented almost twenty years ago by Anthony Wood. Since then, Rokus can be used with smartphones and other streaming devices. Roku Ultra and the Roku Stick are both much more advanced than the original Roku DVP N1000.
A Roku Ultra is a voice-enabled remote that can be played with AirPlay. For people with Dolby Vision TVs or other eclectic devices, the Roku Ultra will work like a charm.
While this device also plugs directly into the TV, it is much more expensive than the Roku Stick.
Many people who do not need the bells and whistles of the Ultra choose the Stick because it's less expensive and simpler to use.
To play the Roku out of a TV, simply plug the Roku Stick into the HDMI port. This should allow you to connect to the internet. In addition to streaming shows, it can also work with Alexa and Google Assistant devices.
Does a Roku Stick Work on Any TV?
Roku Sticks can work on multiple types of TVs. Both smart TVs and traditional TVs work regardless of where they are used.
What Is a Smart TV
A smart TV allows viewers to connect to the internet through their television. Sometimes these TVs are also known as "connected TVs" or "Web TVs." They usually provide a web browser that allows you to watch different apps or play video games.
Sometimes a keyboard is actually built into the remote, so it's easier to find shows.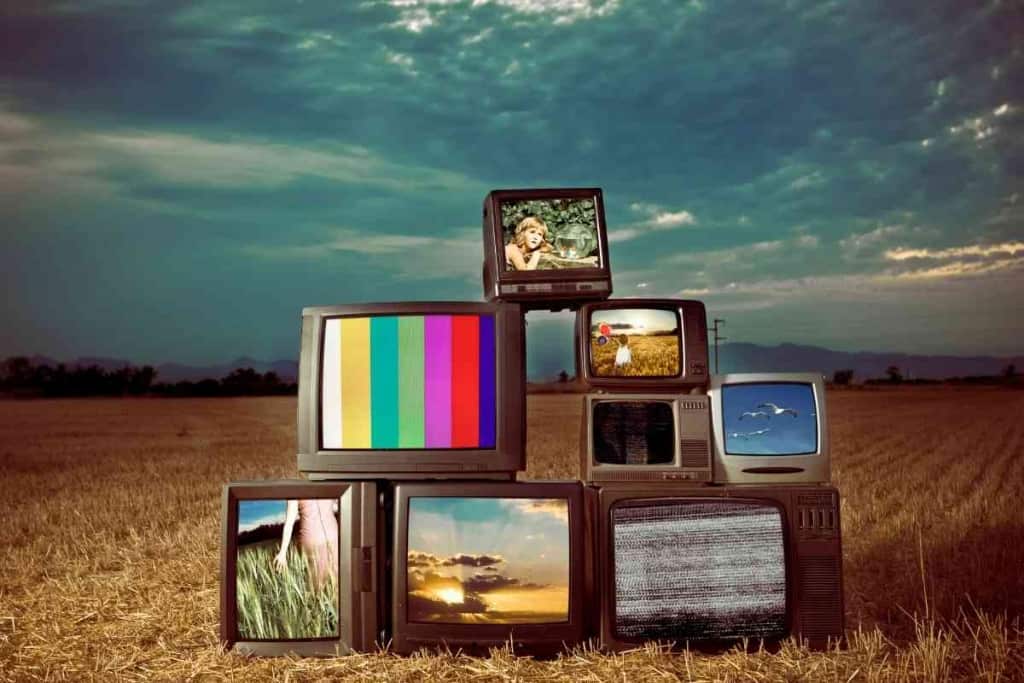 The "Stupid" TVs
Non-smart TVs are not only not stupid, but they make sense to a vast number of viewers. Smart TVs are often expensive, and they may require a complicated setup. Non-smart TVs do not have built-in internet or default settings that involve privacy regulations.
So if a stupid TV can't connect to the internet, you may be wondering how a Roku stick will work. Fortunately, there are other ways to access the web through TV. An HDMI cable in combination with an HDMI port will allow any TV to connect.
What Is HDMI?
HDMI stands for High Definition Multimedia Interface. It is the standard connection that is used for both video and digital audio. This technology allows remote controls to function for broadcasting purposes.
The great thing about HDMI is that it is not brand-specific. A variety of manufacturers use HDMI, including LG, Panasonic, Sony, and Samsung.
As long as you have the right version of HDMI, this can work for network media players and home theater receivers.
If you purchased an HDMI cable in the early 2000s and try to plug it into the HDMI port on your brand new TV, you may have issues.
Which HDMI Cable To Buy
Each TV manufacturer is in charge of which features will be available when they choose their version of HDMI. Older equipment is not usually compatible with the latest version.
When picking the right HDMI cable, it's important to know what version your television requires.
HDMI 2.1a is the most recent version. This works well with higher video resolutions to improve the quality of the image. The current version also has increased bandwidth to 48Cbps. This is known as an Ultra High-Speed Cable.
Step by Step: How To Use the Roku Stick
Setting up a Roku device isn't particularly hard, but you do need to have the right equipment. If you don't have the right cords, this can significantly delay your TV viewing.
Assess the Equipment
Finding the right equipment is essential before you begin. Many people already have HDMI cables lying around in their closets, but that does not necessarily mean it will work. HDMI cables are just cables. If they bend, snap, break, or wither, they can become dangerous.
If your HDMI cable is frayed, it's best to just buy a new one. A typical HDMI cable costs less than $10. It should fit the same version as the HDMI port on your TV.
To figure out the correct version, you can either look for a model number or search for the TV brand online.
As for the Roku Stick, it should come in a standard Roku box with everything you need inside. This includes the remote, the stick, batteries, an AC charger, and USB cable, instructions, and a basic HDMI cable.
Activate Your TV
To activate the TV, first turn it on. This will help you see exactly what's happening in real-time. Next, locate the HDMI port.
The HDMI port is usually on the back of the TV and is much wider than a USB connector.
The cable that comes with the Roku should fit directly into the port. If it doesn't, you should check the version your TV uses. If you're trying to jam it in there, it's probably not designed for your TV's HDMI port.
Setting Up WiFi
Some TVs have multiple HDMI inputs. If you place the cable in the wrong port, your channels will not show up.
The screen may have an error message or static. Since there's only one HDMI cord necessary, it's fairly easy to play around with the ports. If the Roku apps do not pop up with one connection, just try another.
Once the Roku screen is on, you should see several directions. These will show you how to set up the default language and specific streaming apps.
The internet can be connected through WiFi or an Ethernet cable. An Ethernet adapter is necessary for a wired connection.
Watching Television Anywhere
Visiting other countries can be a culture shock. If you're interested in watching TV after a long day of sightseeing, the Roku Stick will work in any country on any television. This is especially nice since the device can fit in your pocket.
While visiting Germany or Mexico, you might notice that some apps automatically switch to a different language. This is due to the apps themselves but can be easily fixed.
One nice part about traveling with a Roku is the show selection. If you are in a foreign country and play Netflix, their movie choices may be unique to the country
This is one way I like to immerse myself in the culture.
I have saved hundreds of dollars by staying at beautiful vacation rentals with no smart TV or cable. Since I have this device, I don't worry about indoor entertainment.