Does Apple Give Student Discount In-Store? Cash-Saving Tips!
This post may contain affiliate links. As an Amazon affiliate, I earn from qualifying purchases.
Apple offers student discounts. Are they only for online sales, or does Apple give student discounts in-store?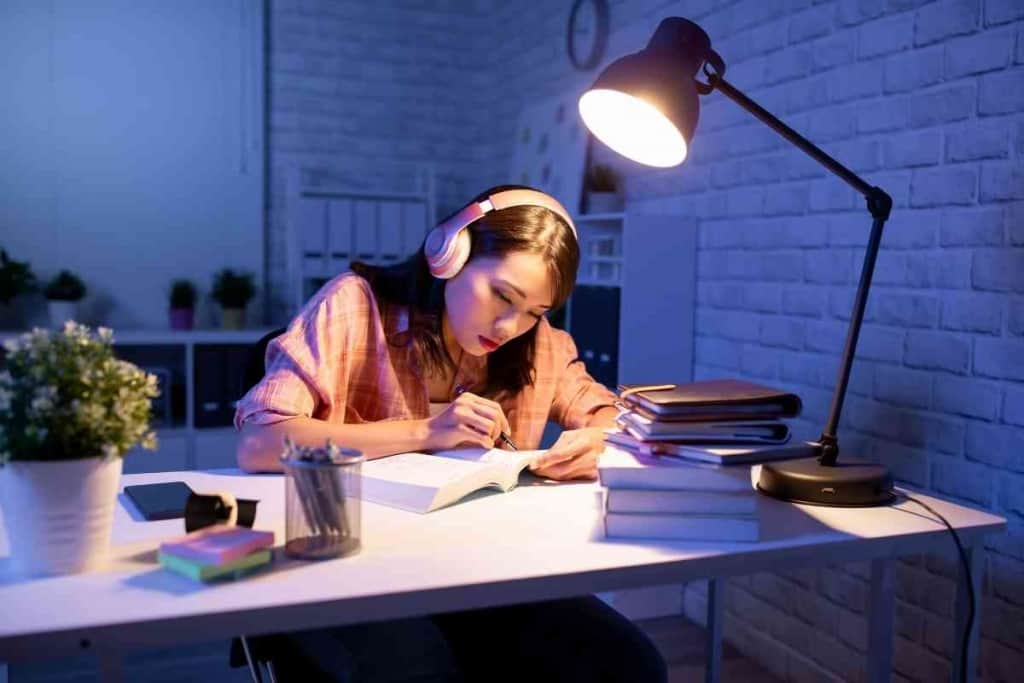 Table of Contents
Does Apple offer student discounts at their stores?
Apple offers discounts to college students the whole year round, including in-store and not only online. You can get computers, iPads, iPad pencils, and music for cheaper. There are also many other ways of getting Apple products for cheaper than usual.
Back when I was in college and didn't have a lot of money I took advantage of the Apple student discount when buying a new laptop and a new iPad.
Most people aren't aware of how much money they can save if they look around for deals. I also recently saved a lot of money by getting $200 worth of Apple gift cards by buying a laptop during a Black Friday sale.
Discounts for College Students
College students get discounts on many but not all Apple products. They get discounts on:
Computers
iPad Pros
Apple Music
College students get lower prices any time of the year, even during months when most people are not attending classes. There is a different discount for each product, not a fixed percentage for all discounted items.
How Much Do College Students Save?
For Apple Music, college students get an excellent 50% discount. You can use the discount for 48 months, so it may last for the whole time you are in college.
The Apple Music discount also works for high-school students. After 48 months, you can never use the discount again. You can save as much as $240 on monthly fees if you use the discount for the whole four years.
Savings On Computers and iPads
While you don't save anywhere near 50% when buying a new computer, the discount is still worth it. iMacs start at $1249 with the education discount, compared to $1299 without it. You can also save $50 on the iPad Pro and iPad Air.
Do Parents Also Get the Education Discount?
Yes, the parents of someone who just started college or is in any year of it get the discount. Teachers get the same discount, including homeschool teachers.
What Computers and iPads Does the Discount Work For?
The discount works for any of:
MacBook Air with M1 or M2 chip
MacBook Pro
iMac
Mac mini
Mac Studio
Studio Display
Pro Display XDR
Mac Pro
iPad Pro
iPad Air
iPad (10th generation)
iPad (9th generation)
iPad mini
Additional Deals Near the End of the Summer
As well as offering discounts to college students at any time of the year, Apple has back-to-school sales. Toward the end of the summer vacation period, Apple usually has a good sale.
In 2022, Apple offered free AirPods to anyone who buys certain kinds of iPads or who buys a computer.
They also offered a 20% discount on AppleCare+ (a better-than-normal warranty that you have to pay for) which could be combined with the discount for students and educators. They won't necessarily offer the same back-to-school discounts in 2023, but they will likely offer something.
What Other Discounts Does Apple Offer?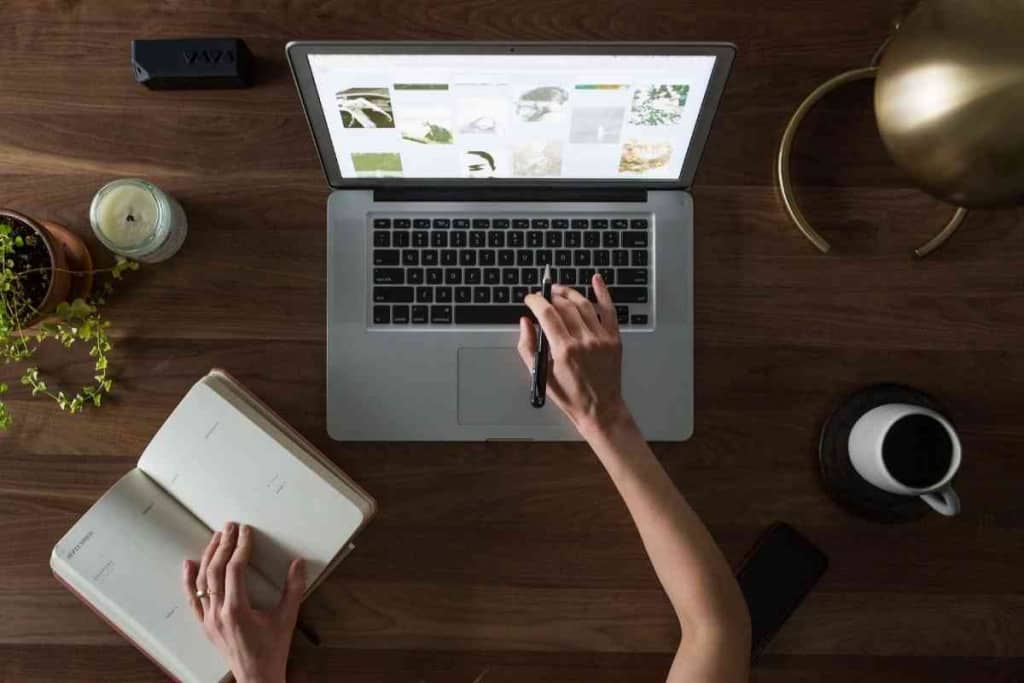 Discounts for Certain Credit Cards
By using an Apple card or certain credit cards, you can get Apple products for less money. An Apple card gives you 3% savings, so you can save more than a little money if you regularly buy apple products. You can also save money if you have a credit card that gives you cash back.
Promotional Discounts
Unlike some companies, Apple doesn't constantly offer discounts. Some companies always boast about sales and discounts but this is not Apple's strategy.
Apple does offer a lot of small promotions. They offer weekly deals and holiday deals for everything from computers to earbuds. You may be able to save money by waiting for a weekly deal for whatever you want to buy.
Black Friday Sales
You can also count on Apple to offer special Black Friday deals. They probably won't offer drastically lower prices, but they will be generous with gift cards. You might get $200 worth of gift cards if you buy something big from an Apple store on Black Friday.
Buying Gift Cards
Sometimes, you can receive a reward when you buy Apple gift cards. For example, you might be able to get a free tank of gas when buying gift cards for a normal price.
You can get something extra and save a little money if you buy gift cards to get your Apple products.
Trade-Ins
You can also take a used Apple device to an Apple store to get a discount on the purchase of a new device. You can also exchange an older device for a gift card if you don't want to buy a new device right away.
Discounted Devices for Tax-Exempt Workplaces
Charities, schools, churches, and other religious organizations are exempt from taxes. You can make sales tax-free purchases at Apple stores if you need these devices for your tax-exempt workplace. Make sure to bring the paperwork that proves you are tax-exempt with you.
Discounts for Teachers and Educators
Teachers (of elementary school, high school, or college/university) get the same discounts on Apple products that college students do. The exception is for Apple Music, where there is a discount for students but not teachers.
Discounts for Employees of Certain Companies
Some companies have a close relationship with Apple. They might give their employees a discount on Apple products as a job perk. If you work for a large company, ask about an Apple discount.
Discounts for Government Employees
Government employees can get discounts on some products if they are buying for their agency and sometimes even if they are buying to use at home outside of their job.
The Apple website has pages where you can see discounts for government employees. You can also get a government worker discount in-store if you bring your government ID card.
Discounts for Veterans and Current Military Members
You receive a military discount if:
You are currently serving
You are a veteran
An immediate family member in your household gets a military discount
The discount is 10%, so you should take advantage of it. If you are ordering online, order through the military page on the Apple website and use ID.me to confirm your eligibility. At a brick-and-mortar store, bring your Military ID.
Discounts for Businesses That Spend Enough
Small, medium-sized, and large businesses can get discounts if they buy a lot of apple products. The Apple website has information about discounts for businesses that purchase enough.
Since these business discounts are significant, always make sure you take advantage of them. Apple can also make many other deals with your business. At the bottom of the Apple website, there is a link to the page about business discounts.
Refurbished Apple Products Are Cheaper
An alternative to looking for discounts is to buy refurbished Apple products. Refurbished Apple products are used, but are sure to be in very good condition.
Apple makes sure their refurbished products not only work but are as new looking as possible. They will replace a slightly scratched screen, the entire outer shell of a phone, ext to make sure it looks completely new.
These are not vastly cheaper than new products (they only cost 15% less) but they are reliably in very good condition. You can also get cheaper used goods from elsewhere, but they are more likely to have problems.
Key Takeaways
College students get a discount any time of the year, not only during the back-to-school sales season and not only when people are in school. The discount is different for different products and covers computers, iPads, iPad pencils, and Apple music.
Educators also receive a similar discount. Teachers of all levels of education receive the same discount as students on all products other than music.
There are other ways to get Apple products for cheaper, including trading in used products for discounts on new ones. Veterans, employees of certain companies, and employees of tax-exempt organizations get lower prices.
Sometimes, you can use two discounts at once. For example, you can use both a back-to-school discount and a discount for college students.
Apple doesn't rely on sales and promotions quite as much as some other companies. However, they still have sales, with their Black Friday sales certainly being worth checking out.