Best Buy vs. Apple Store Repair? [Which Is Better For Repairs?]
This post may contain affiliate links. As an Amazon affiliate, I earn from qualifying purchases.
Buying a new Apple MacBook, iMac, iPhone, iPad, or Apple Watch is an expensive decision to make. Some go as far as calling them "investments". High quality comes at a high price. You'll want to protect that investment.One of the most common methods for Apple owners to protect their equipment is by purchasing a protection plan. With Apple products, that protection plan is called AppleCare.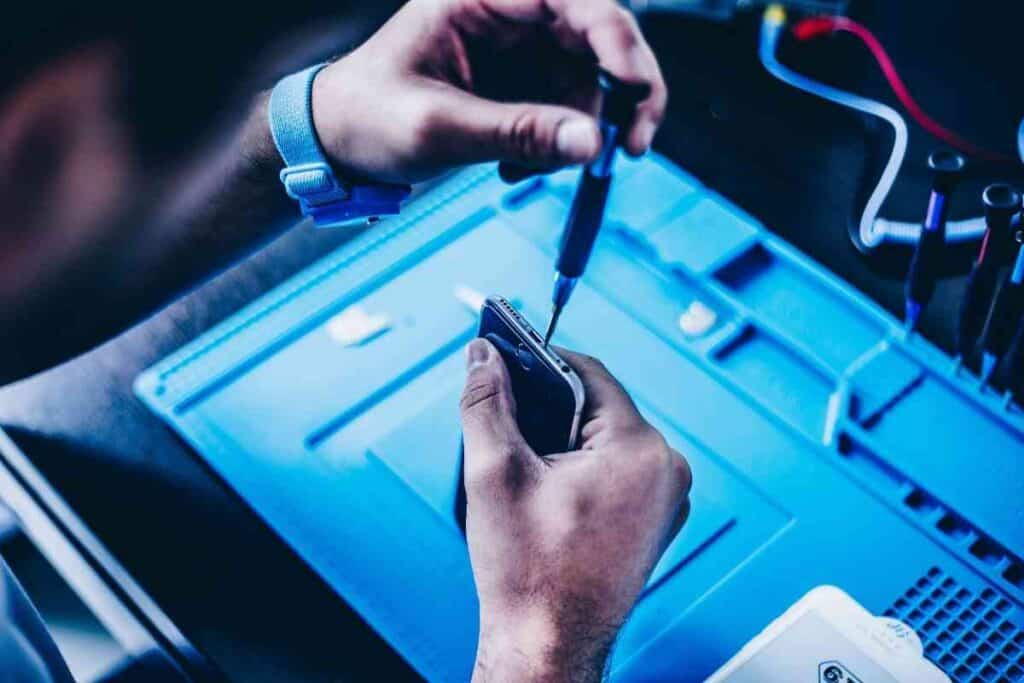 Whether you purchase your Apple products at Best Buy or an Apple Store, AppleCare is the protection plan that you'll purchase.As part of Apple's partnership with Best Buy, AppleCare can be used for repairs at either Best Buy or an Apple Store.
Are Apple Stores or Best Buy better for repairs?
Whether you should take your broken Apple product to an Apple Store or a Best Buy for repairs depends on the proximity of the closest Apple Store and the expertise of your local Best Buy. Not all Best Buys have onsite Apple-repair technicians, so some Best Buys ship your product elsewhere, which may take longer.
However, there are a lot more Best Buys out there than Apple Stores, so you may want to check with your local Best Buy to see if they have Apple-approved service technicians on site.
If they do, it's probably better to go to Best Buy than to seek out an Apple Store. It is important to keep in mind that some damages will lead to a product replacement rather than a repair. This can be performed at either Best Buy or an Apple Store.
As Apple Stores are far more sparse than Best Buy locations, it may be better to go to a Best Buy location near you.
iPhones, iPads, and Apple Watches are the most likely to be replaced rather than repaired. These devices are much more fragile and require special equipment for screen repairs.
Apple requires that internal components are not accessed or replaced by anyone other than Apple repair technicians.
This means that in most cases, taking your Apple products directly to an Apple Store will lead to expedited services.
Best Buy Protection Services and Repairs
Best Buy has taken a position as a leader in consumer technology sales.
As part of its plan to maintain its dominant position, Best Buy offers an array of consumer-friendly services such as financing options and protection plans.
Best Buy protection plans are widely known to be worth it among heavy tech users. Accidents happen.
It's better to have the coverage before they do to prevent expensive replacement costs.
In my experience, Best Buy protection has saved me thousands of dollars by replacing expensive desktops, monitors, and laptops with their three-year protection plans.
These protection plans allow Best Buy to replace products damaged from accidental drops, spills, or regular use.
Often, an associate will simply replace the product with a new one right off the shelf if the device is damaged beyond a simple repair.
It may require you to set up the new device, but it is a fairly painless and fast process.
For Apple products, Best Buy offers AppleCare.
This is the very same plan offered by Apple and even registers the device to the protection plan in Apple's system at purchase.
AppleCare covers the same kind of damages that Best Buy's plans cover as well as technical support from AppleCare experts.
This is a combination of services that Best Buy offers separately.
The downside is that AppleCare can incur further expenses for product replacement or repair.
Keep in mind that these costs are much less than the cost of a new device.
Unfortunately, since the partnership between Best Buy and Apple has only grown closer, Apple products can only receive AppleCare product coverage and not the Best Buy protection plan for handling, drops, and spills.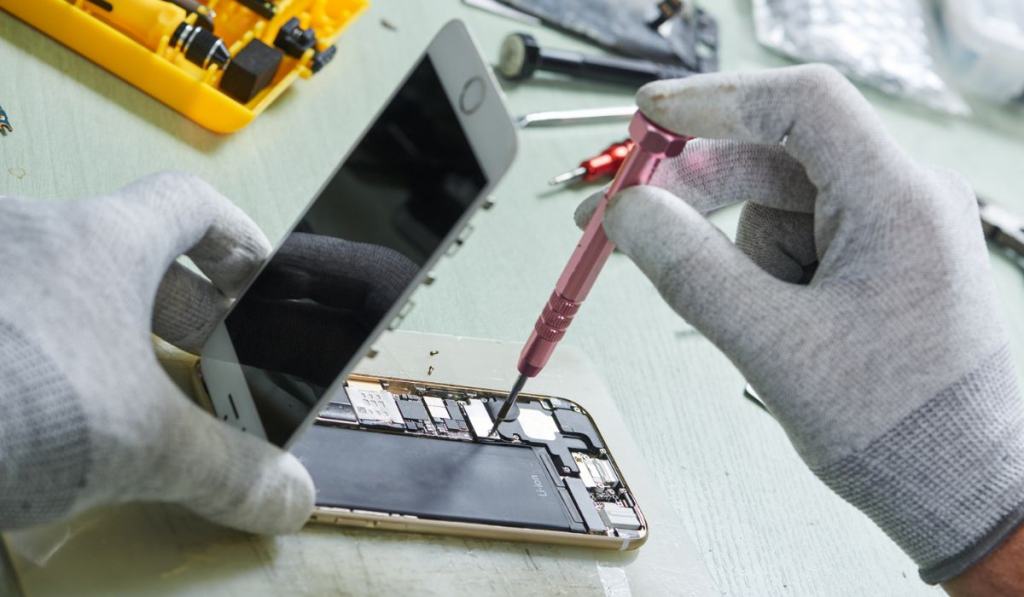 Apple Store: AppleCare and Repairs
Apple Stores employ their own technicians to repair screens, hardware issues, and software issues in their products.
The service offered by Apple to repair or replace damaged devices as well as offer software support is called AppleCare.
Unlike other 'insurance'-like protection plans, AppleCare does have additional costs if a repair or replacement is required.
Apple offsets this cost by offering AppleCare at a lower initial cost than competing services like Best Buy's Accidental Damage from Handling protection.
AppleCare is also an ongoing service.
It can be continued and renewed as time passes. There are limitations to how many replacements and repairs can be made under the plan.
Not all services offered by Apple repair technicians are covered by AppleCare. Some services will incur a charge separate from what is covered in Apple's protection plan.
Expert Tip: Don't forget you can also sell old iPhones too. Some places even accept broken phones, so don't stick your old iPhone in a drawer and forget about it if you decide to upgrade.
The Differences Between AppleCare and Best Buy Protection
The main difference between the plans comes down to what products can be covered.
The Best Buy protection plans are only available for non-Apple products in Best Buy stores. This is because Best Buy has partnered up with Apple to provide consistent services and information. 
Another key difference is that AppleCare can cover more than just the main purchased device. For example, if you were to purchase a MacBook and an Apple HomePod, the AppleCare purchased for the MacBook would also cover the HomePod.
As a way to promote Apple's device ecosystem, they offer extended AppleCare coverage to Apple accessories (Apple HomePod, Pencil, and AirPods) purchased at the same time as the main device (such as an iMac, MacBook, or iPad).
Best Buy protection plans only cover the device they are purchased for. Accessories that are somewhat costly often have a separate protection plan available.
Both Best Buy and Apple Stores can use AppleCare to perform repair services on your Apple device.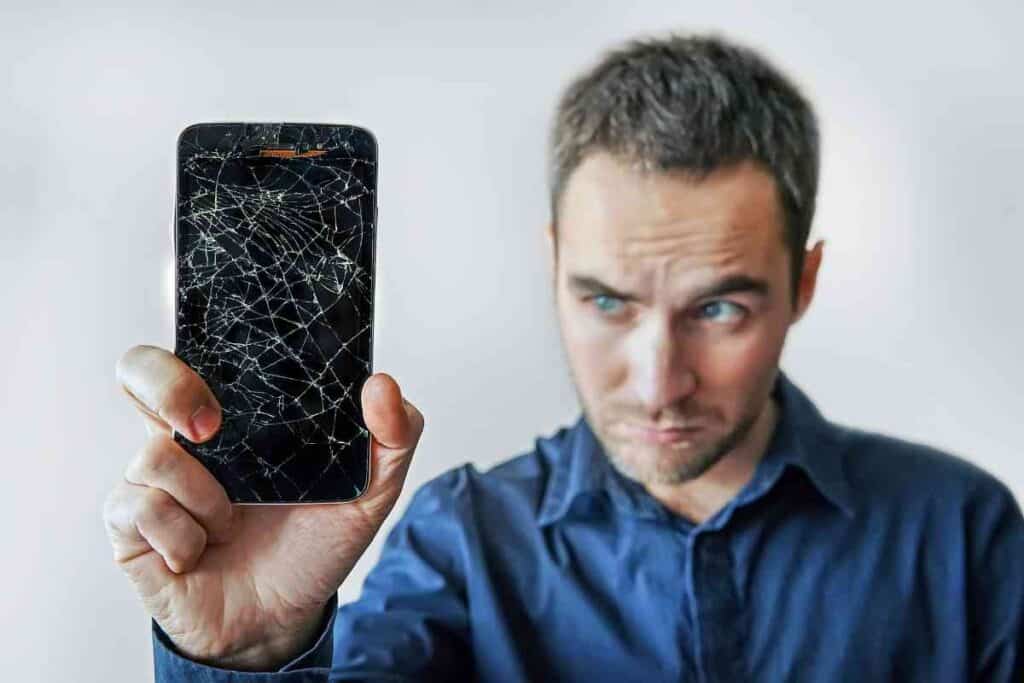 However, not all Best Buy locations have the equipment required by Apple to perform device repairs.
This may cause the Geek Squad representative at Best Buy to send off the device to be repaired at an Apple service center.
This can lead to longer wait times for a working device.
If a week or longer return time is unacceptable or untenable, you may wish to go directly to an Apple Store.
It does not guarantee that you won't have a wait time of a week or longer for repairs, but it can increase the likelihood of a quicker turnaround.
Which Is Better?
For Apple products, the only official solution is Apple repair technicians.
Even with the support of Geek Squad at Best Buy, there is specialized equipment more readily available at Apple locations to repair and diagnose Apple-specific problems.
Apple employees will also have a more accurate repair cost quote for specific problems as they will have access to the full Apple services list.
For other products, Geek Squad is willing to find the quickest and easiest solution for the customer.
This often means fixes within a week or same-day replacements.
It truly depends on the route you wish to take and what Geek Squad protection plans you have purchased for your devices.
As a side note, Geek Squad does offer a yearly service that helps to reduce repair costs for $200/year.
If you are looking to get your Apple product repaired, it doesn't hurt to go to either establishment.
However, going to an Apple Store may remove a few extra steps from the process you need to go through to get your repairs completed.
In my opinion, technicians at both Apple and Best Buy are more than capable of performing the services you require to get your tech up and running again.
Apple will have fewer hoops to jump through.
This is because Apple can more directly assess issues without going through extra-legal loopholes.
Even though Best Buy is an official partner of Apple, Best Buy has a much wider range of devices covered by Geek Squad.
Apple associates only have to focus on Apple products.
This often means that associates at an Apple Store have more direct knowledge and experience with issues specific to Apple products like the iPad, iPhone, MacBook, iMac, and Apple Watch.