Does AT&T Wireless Have a Grace Period? (Explained!)
A grace period is a great advantage for people who are in a bind with their cash flow. Unfortunately, the days of companies granting a grace period are over. This ending is due to more stringent rules imposed by creditors. However, some still do offer them, like insurance and mortgage companies.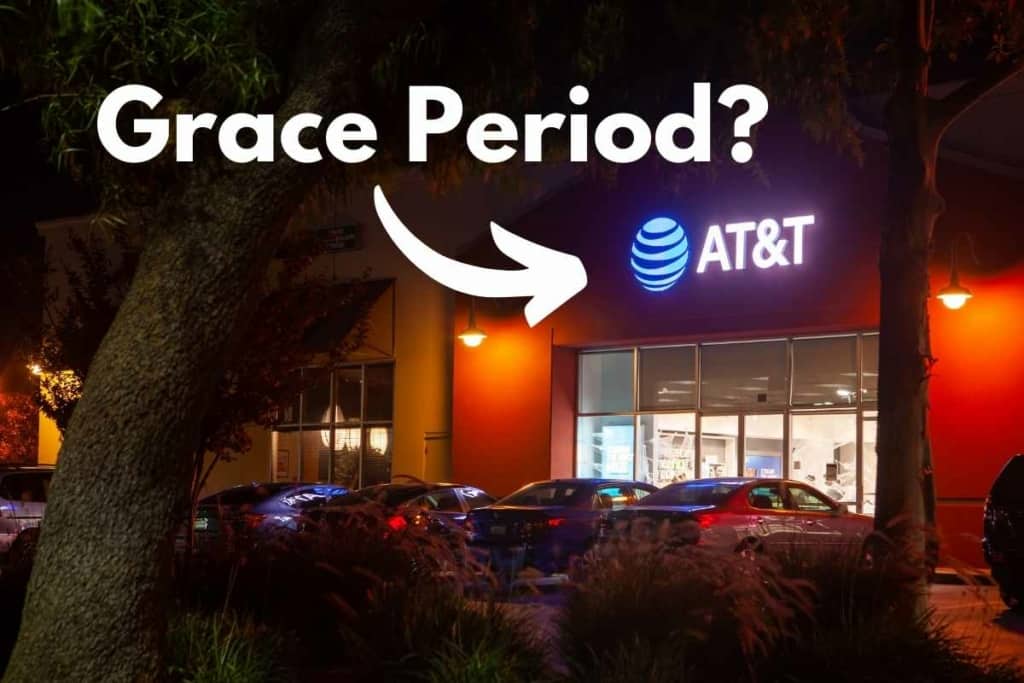 Does AT&T Wireless Have A Grace Period?
For the most part, the standard grace period for creditors is ten days past the actual due date. If you are going to pay late, you will have to agree to a payment plan, and more than likely, a late fee. If you do not pay as agreed or do not make a payment, you will not just be subject to late fees. 
You could have your service discontinued, and then it gets messy. If you want to have your service restored, some fees could have you owing more money than the original bill. Read on to see the end product of not paying your wireless bill.
Table of Contents
What Happens if You Are Late on Your AT&T Bill?
Everyone is busy, and occasionally you may miss your payment due to oversight. AT&T will send a text message reminding you that your payment is due. You can pay via phone or online and pay through your account.
When your bill is due, you can go to the site and make payment arrangements if you lack funds. You will have to make the payment you agree to on the date, and if not paid, AT&T could terminate your service immediately. Once terminated, you will be subject to other charges.
These charges would be to reconnect your account as follows:
The reconnection fee per phone is $40.00
Late fee $5.00
If you have three phones, you could pay around $125.00 to reconnect, plus what you owe, to begin with. Since you are dealing with a creditor with no grace period, it would be prudent to keep your bill current.  
It can be tempting to get an AT&T data plan with all of the bells and whistles, but is it worth it to strap yourself with that bill that you have to scrape to pay every month? 
The average cell phone bill for one person is around $1,400.00 per year. That cost includes the monthly service, data usage, and that shiny new iPhone™ that takes those beautiful pictures. The cell phone companies used to give the phone for free, which is also a thing of the past.
To get that free phone, you would agree to a two-year contract, and now you pay for the phone and still have to agree to that contract.
How Long Does It Take for AT&T to Cut Off Service?
If you habitually pay your bills on time, a suspension may not occur. However, if you arrange to pay your invoice after the due date, a late fee is implemented, and you may see an automated notice in my AT&T concerning possible account suspension.
AT&T did make the exception during the pandemic and allowed customers to slide for 60 days without closing their accounts. Also, any late fees were waived during the 60 days. This offer was extended to landline and internet users. However, AT&T was not the only company that shared in this program.
If you ignore your bill and do not pay, your service could be discontinued at any time, although they will make efforts to remind you to pay, hopefully collecting their fees. It all depends on your payment history, meaning are you slow pay, missed pay, or not paying the whole bill.
With a first-time infraction, you could be excused; however, if you are chronically slow or you do not pay, you could be cut off at any time. This disruption could occur without warning and could happen at any given time.
As long as you reinstate before 60 days or less from the last day of service, you can keep your number and renew your service.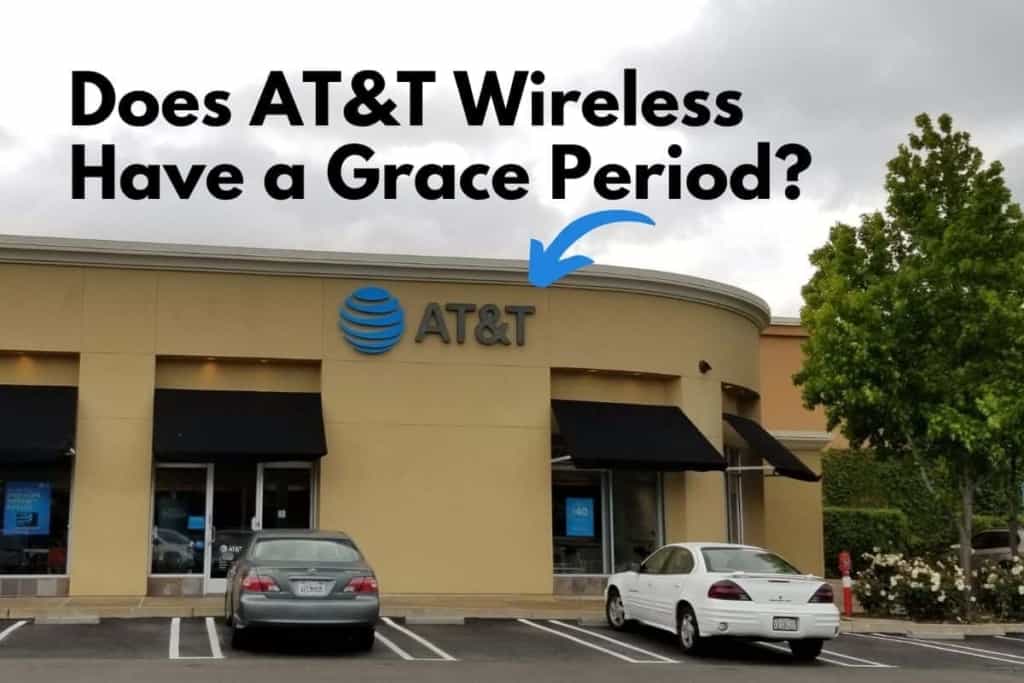 How Much is a Late Fee For AT&T Phone Bill?
As stated above, the late fee is $5.00, and that is applied if you are one day late, with no time wasted there. Late fees imposed by cell phone companies are usually standard fees, either $5.00 or 1.5% of the unpaid balance not to exceed $5.00.
The chart below will show the three top companies' late fees and reconnection fees.
| | | |
| --- | --- | --- |
| COMPANY NAME | LATE FEE CHARGE | RECONNECT CHARGE PER PHONE |
| AT&T | $ 5.00 | $ 40.00 |
| T Mobile | $ 5.00 | $ 20.00 |
| Verizon | $ 5.00 | $ 20.00 |
As displayed above, the top three companies are within the same late fee area; however, AT&T charges two times the amount per phone to reconnect.
Will AT&T Give me an Extension on my Bill?
AT&T has a section on its website that will allow you to set a date for paying your late payment. If you do not pay at the time you have arranged, they may cut your service, and then you will have to reinstate. There is another option to call them and work with an agent.
If you choose to call, they may be more flexible and initiate a payment plan; however, they will charge you a convenience fee for working with an agent. This fee is $ 5.00 and is charged if you could otherwise set this up online. This fee is for making payments and payment arrangements.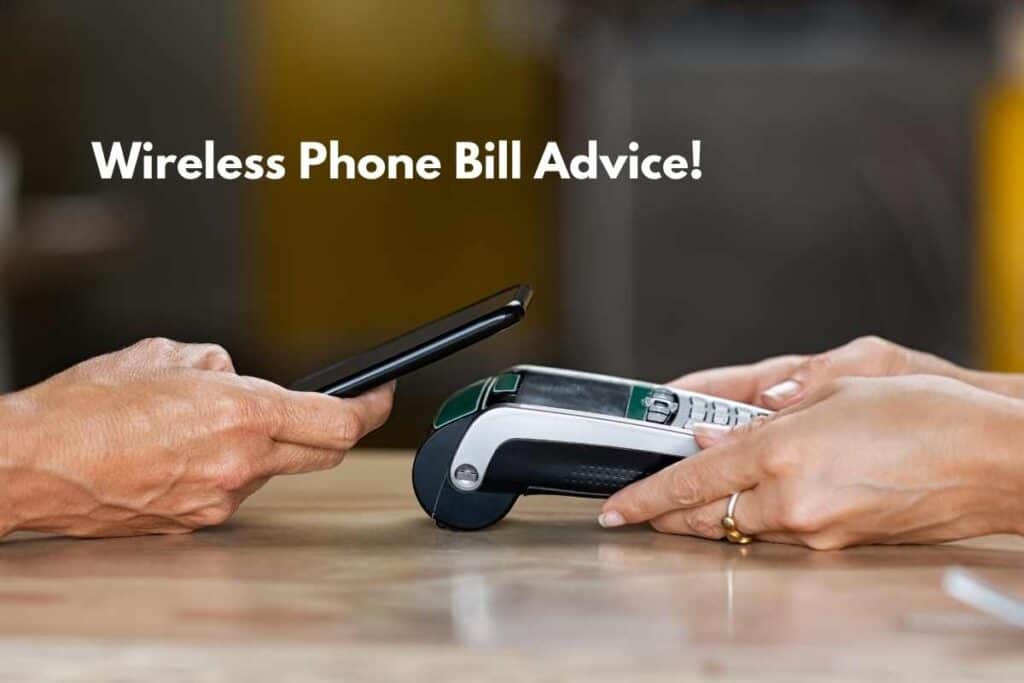 Your payment history may influence the form of payment you can use. Once the new date is set, you cannot change or cancel it. You will have to pay for phone reconnection if the payment is not made on time and AT&T suspends your service.
The $40 restoral fee is typical, and it is utilized to renew and expand the payment systems and options for customers.
Conclusion
AT&T does not allow a grace period for late payment, and they will discontinue your service if you make an agreement and then default. A good rule of thumb is to be open with them and tell them if you have problems paying your bill.
It is worth the service fee to speak with a person to customize your payment plan, and above all, keep your word with them, and they will work with you.
Sources: