Is Cricket As Good As AT&T? Pros And Cons Of Both!
This post may contain affiliate links. As an Amazon affiliate, I earn from qualifying purchases.
With the wide selection of affordable wireless carriers on the market today, you might want to know if Cricket is as good as AT&T. AT&T has a reputation for being one of the highest quality wireless carriers around, but their prices can often be too high for some people.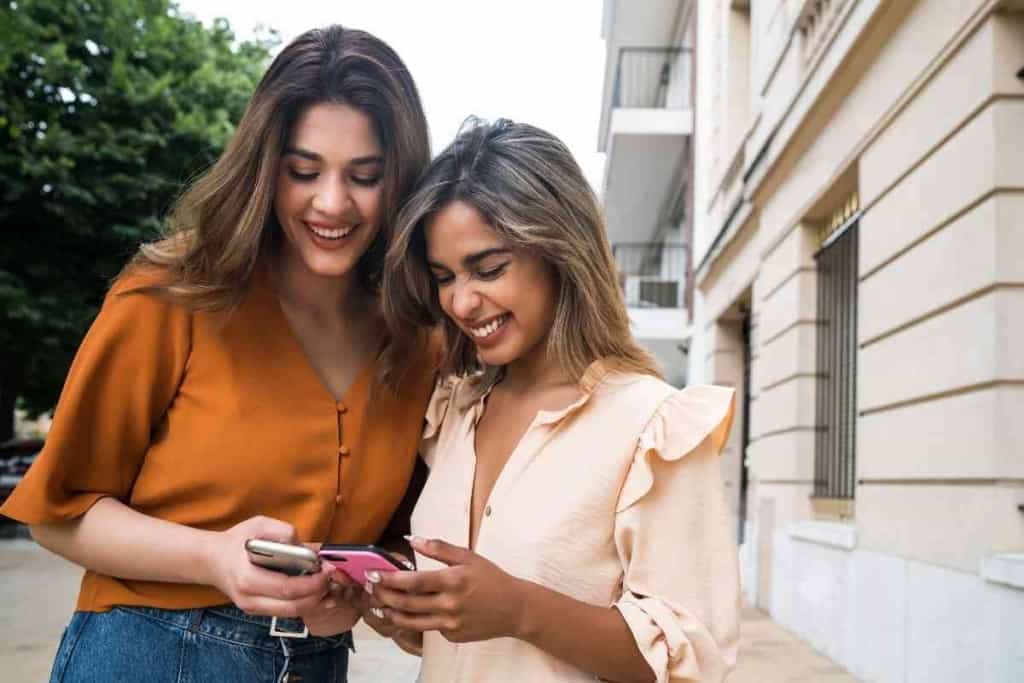 Table of Contents
Is Cricket as good as AT&T?
Cricket is as good as AT&T when it comes to delivering basic phone, internet, and texting services. Cricket is better than AT&T when it comes to service flexibility and affordability. If you want higher quality and more dependable services across the board, AT&T is generally better than Cricket.
Though it can be helpful for your budget to get the lowest prices you can for wireless services, you will probably want the best and most reliable services you can get for your money.
For many customers, Cricket Wireless can be a solid wireless option when it comes to having affordable devices and plans with dependable services.
What Are The Benefits Of Using Cricket?
If you are looking for a low-cost wireless phone plan, Cricket Wireless might be a fitting wireless carrier for you.
Cricket offers a wide range of low-cost cellular services for phones and other mobile devices.
If you don't need phone service and only want internet service to do things like stream videos and use apps, Cricket offers plenty of quality service options.
One of the advantages of using Cricket is they offer flexible services from top to bottom with low-priced entry points.
Top wireless carriers like AT&T tend to promote services that offer loads of features that some customers may not ultimately need.
Cricket Wireless offers plans and service options that are more customizable for customers compared to packaged services at other wireless carriers.
Though Cricket has a smaller overall service team and fewer store locations, it is relatively easy to get a hold of Cricket's sales and support staff.
Cricket has remote service customer service options through the phone and online channels such as a live chat feature on their website.
You can also correspond with Cricket through social media, which can be beneficial when you don't have time for an extensive live conversation.
When it comes to wireless service packages, Cricket Wireless offers features that are up to standard with many of today's customer expectations.
Customers that want to add more than one phone line can receive a discount when they add more than one line to a single plan.
Many service plans at Cricket come with generously high limits for data usage, text messaging, streaming speeds, and call times.
Like many higher-end wireless carriers, Cricket Wireless offers several plans that come with unlimited talking and texting.
Though it's common for low-cost wireless carriers to limit data speeds during peak usage times, Cricket often provides customers with consistently high data speeds at all times.
Cricket also offers helpful productivity features that go beyond standard phone, data, and texting services.
Cricket includes a cloud storage service with some of their plans that can be used to store, transfer, and organize files such as photos and videos.
Cricket's cloud storage is a great way to store personal and business-related files such as documents, presentations, and anything else you might need to quickly access when you're on the go.
Cricket Wireless customers can save money by not having to use physical storage devices like hard drives, memory cards, and memory sticks to store, transfer, and organize files.
Using physical storage devices can be troublesome since they can go missing and may be difficult to track down.
External online storage and transfer services like Google Drive, WeTransfer, and Dropbox may not integrate with wireless phone services as smoothly as the cloud storage service provided by Cricket.
You also don't have to go through as much trouble to set up Cricket cloud storage to work with your service plan.
Another good thing about Cricket is they allow you to bring your own phone, which can help to save even more money on overall phone expenses.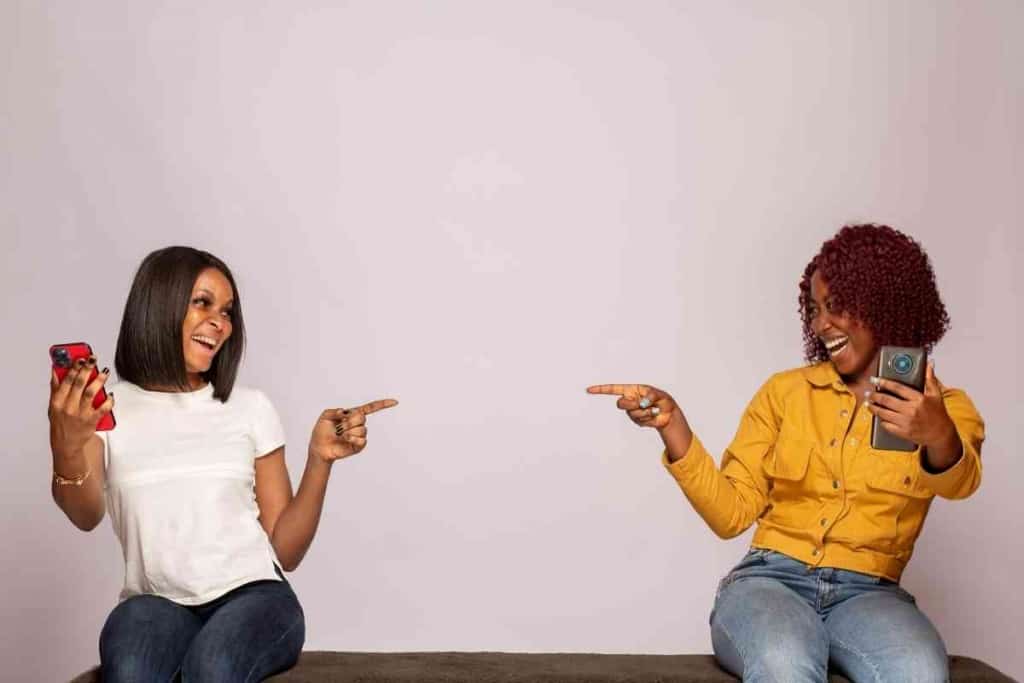 A brand new mobile phone, especially a popular phone like the iPhone, can be very expensive.
When you bring your own mobile phone to Cricket, you can quickly check if your phone is compatible with their service by going to the Cricket website.
You can also call Cricket's customer support center or visit one of their stores.
What Are The Benefits Of Using AT&T?
In simple terms, AT&T is one of the highest-quality wireless service providers on the market.
For people who value customer service, AT&T is known to provide some of the best customer service around.
The sheer amount of customer service team members AT&T has at their company is not closely matched by many other wireless carriers.
AT&T offers excellent phone support, online support, and has stores with friendly and qualified sales and support staff across the United States.
Getting a hold of a sales or support team member at AT&T is generally much easier than at other wireless carriers, especially an MVNO (mobile virtual network operator) like Cricket.
Though there is no guarantee the actual support person you speak to at AT&T will satisfy your needs, there is a greater chance of getting a hold of someone and having your problems resolved at AT&T compared to other wireless carriers.
If your problems aren't resolved after speaking to a customer service person at AT&T, you have options to speak to other personnel such as a supervisor, manager, or specialist.
You can also go on Twitter and other social media platforms to voice your needs publicly or privately to AT&T.
How Does Cricket Compare To AT&T?
Figuring out if Cricket is better than AT&T depends largely on an individual customer's priorities.
Customers that want low-priced entry points with flexible mobile phone services might prefer using Cricket.
Cricket Wireless offers plans with no contracts and has transparent pricing that includes all fees.
Other wireless carriers often have hidden fees that increase your monthly cost for overall phone services.
For people trying to manage money wisely, it can be easier for their accounting to use Cricket.
Cricket customers don't have to worry as much about being overcharged since they can buy a prepaid plan on Cricket.
Though AT&T also offers prepaid plans, many of their customers have open-ended plans that can lead to extra fees charged at the end of each month.
If having outstanding wireless network services is most important to you, you will probably be better off using AT&T.
AT&T has the highest priority on their own network, unlike Cricket Wireless, which provides their services on another company's network.
Though Cricket claims they won't reduce service speeds during busy hours, Cricket doesn't have as much control over network accessibility compared to AT&T.
Cricket Wireless has been in business for many years, but they are probably more vulnerable to going out of business compared to a large corporation like AT&T.
It is not uncommon for smaller wireless carriers like Cricket to be purchased by another company and has their services majorly altered or discontinued.
Even if you don't mind the risk of having your services severely altered or discontinued, it can be a big hassle to have to transfer your services to a new mobile phone company.
You also may not be able to find deals that are as good as what you had with Cricket if you are forced to move to another wireless carrier.
You may also have to end up paying fees associated with opening a new account at another mobile phone company.
If you don't want to be locked in a plan for a year or more, you might appreciate Cricket no-contract plans that are low-priced, flexible, and transparent.
If you decide you want to move your services from Cricket to another wireless carrier any given month, you can do so with very little to no strings attached.
Once you sign up with a large wireless carrier like AT&T, you may be filled with excitement due to the many high-quality features AT&T provides.
However, you may later find that you didn't need many of the features as much as you initially thought.
There are many months when many of my service limits are not even close to being reached.
I know I could have easily gotten by with a much lower-priced mobile service plan.
If you're the type of person that easily has buyer's remorse, you may want to keep your options more open by signing up with a flexible wireless carrier like Cricket.