Does GameStop Buy Phones? The Ultimate Sellers Guide
This post may contain affiliate links. As an Amazon affiliate, I earn from qualifying purchases.
GameStop is known far and wide for buying and selling video games and related items, but you might be wondering if GameStop buys phones. There are numerous websites and stores where you can buy and sell a phone. You can even sell your phone at an automated kiosk, but does GameStop buy phones?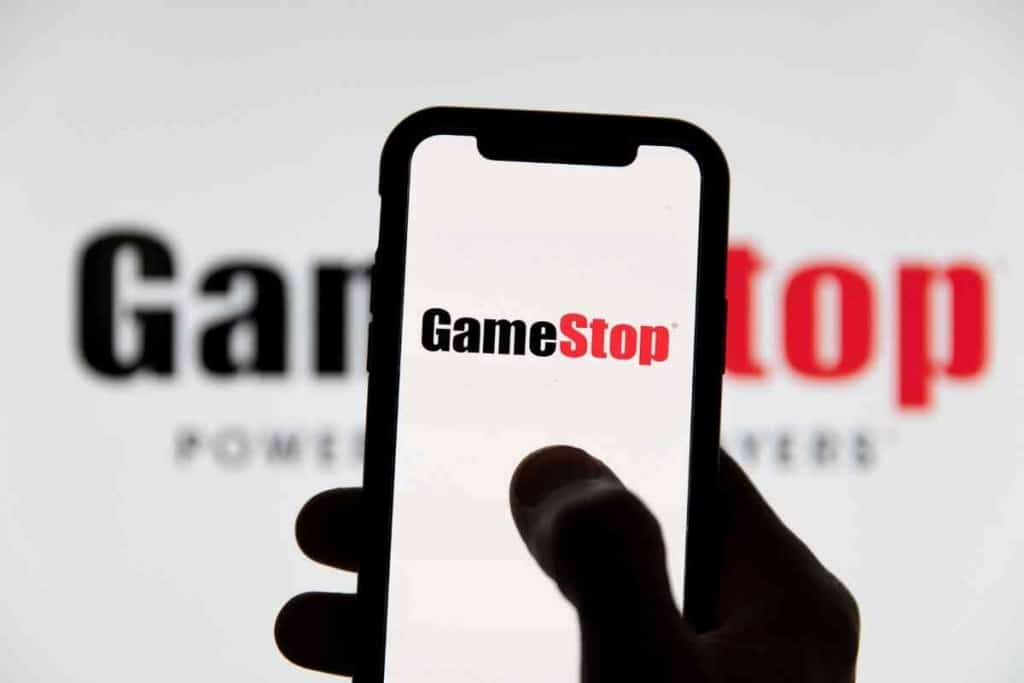 Table of Contents
Can I sell my old phone at GameStop?
GameStop does buy phones, but they mainly buy iPhones and Samsung phones. Though the GameStop website has a trade-in category for Android phones, it's mostly filled with Samsung phones. You might have trouble selling your phone if it's a Xiaomi, OPPO, Google, or Motorola phone.
The great thing about selling your phone to GameStop is they give you options to sell your phone for cash or as a trade-in. Many stores often just allow one or the other, so it's nice to at least have the option.
Also, the buying prices at GameStop may not be as bad as you think. There are likely other places that will give you more money, but GameStop's buying prices are generally pretty decent for a large company.
Why Should You Have GameStop Buy Your Phone?
GameStop is a well-known video game store that has been in business for many years.
Many adults today had a GameStop within driving distance when they were kids, and probably still have one today they can visit not too far away.
A good thing about selling anything to a GameStop is knowing they have been in business with a solid reputation for years.
Since selling an item can be a tricky proposition due to varying item conditions, assessments, and pricing, it can be comforting to know countless others have had successful transactions with GameStop.
There Are Many GameStop Locations
A big reason why I would want GameStop to buy my phone is they have many locations across the United States.
I prefer not having to drive far to sell my phone, so I can save valuable time and money by driving to the closest GameStop.
I like being able to get in touch with someone in person instead of sending my phone in to be processed by people remotely.
Some online stores that will buy phones may be located very far away, so I might have to wait a long time to get my money
Complete Your Phone Sale In Person
If there is a problem with my phone or some other issue arises, then it might be difficult and time-consuming to correspond with the company to resolve any issues.
An online company that buys phones can only do so much to assess the quality of the phone.
They often must rely on user-submitted details about the phone, which may be inconsistent with the actual phone.
Also, your phone could get damaged during shipping and no longer be in the condition stated to the phone buyer.
If your phone is not particularly high in value, then you might not care much if something goes wrong with a selling transaction.
If you are selling a newer phone with a high value, then you can stand to lose much more selling your phone online than to a GameStop in person.
Though the initial price offering might be higher than what you'd get at GameStop, potential problems with the transaction could delay your payment, reduce how much you receive, or void the transaction altogether.
You probably stand a better chance of selling your phone to a major online seller than a private party on eBay or a similar online marketplace.
However, there is still more of a risk selling your phone online since you can't complete the transaction from start to finish the way you can at a GameStop.
Get More For Your Phone With A Visa Prepaid Card Or Store Credit
Though there is definitely more flexibility when getting paid in cash, you can get more value for your phone if you have GameStop give you a Visa prepaid card or store credit for your phone.
The increase in value might vary from phone to phone, but GameStop generally offers significant value increases that might give you at least 25% more than the cash value.
If you planned on buying a phone, video game, console, or other item from GameStop, then this deal can be especially meaningful for you.
The difference in value between cash and store credit might be more than the difference you might get when selling for cash to a different buyer.
What once looked like a better deal at a different buyer might not look as good if you want to get a GameStop store credit.
Before opting for the store credit, you should check with GameStop to see what is eligible to be purchased with the store credit.
If the GameStop item you want to buy is not eligible for purchase with a store credit, then you might think twice about getting the credit.
Getting a Visa prepaid card can also be a great value since Visa prepaid cards can be used by loads of retailers in and out of the video game industry.
I have rarely had a Visa prepaid card that didn't work for something I wanted to buy online or at a store, so Visa prepaid cards have basically been as good as cash for me.
However, there are way more things in the world than things I have bought, so you should be aware that a Visa prepaid card may not be used to buy whatever it is you want.
You should check with the store that is selling the item you want to make sure your Visa prepaid card can be used to purchase the item.
How Do I Sell My Phone To GameStop?
If you are ready to have a GameStop buy your phone, then you first need to locate a store that will buy your phone.
Not all GameStop locations will buy phones, so you should go on the GameStop website to verify if your desired location buys phones.
To be safe, you should call the GameStop location and confirm with a staff member that they can buy your phone.
If you can get a hold of a GameStop store manager, that would be better than talking to a regular staff member.
Regular GameStop staff members may not have all the current details about their location and phone-buying status.
GameStop might have a limited number of certain phone models they want to buy, so it's best to get all the information you can to ensure they will actually buy your phone.
Another thing you should do is go to the GameStop website and see if your phone is listed as a trade-in phone on their website.
If you have a phone that is anything other than a newer iPhone or Samsung phone, you should call a store for more information since there is limited information on their website about phones that aren't an iPhone or Samsung phone.
Here's how to submit a buy request for your phone on the GameStop website:
In the GameStop website menu, go to Explore More.
Go to Trade In.
Search for your phone and enter the requested information to view your buy offer.
If you're satisfied with the offer, print out the buy request and take it to a GameStop.
GameStop may have time limits on when the offer is valid, so you should take it in to complete the purchase as soon as possible.