How To Get New Apps On Apple TV In Seconds!
This post may contain affiliate links. As an Amazon affiliate, I earn from qualifying purchases.
Looking to make the most of your Apple TV? You need new apps. Here's how to get new apps on your Apple TV.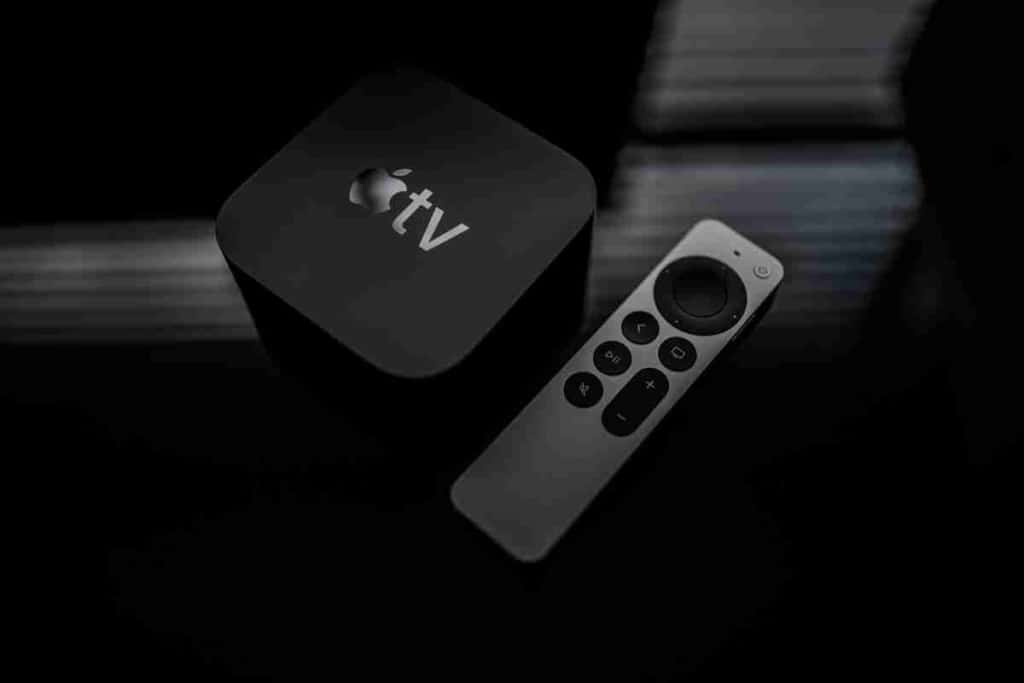 Table of Contents
How do I download new apps on Apple TV?
The app store is the easiest way to download apps on an Apple TV. If you don't have an app store, you use a third-generation Apple TV. It is worth mentioning that third-generation Apple TVs have no app store, so you have to use AirPlay to run content.
As devout Apple experts, we understand how tricky it can be to download new apps on an Apple TV. But don't worry just yet. In the following paragraphs, we will use our knowledge to educate you on getting new apps on an Apple TV.
Press the Back button on your Apple TV remote for the Home screen. Scroll down until you see the App Store.
Navigate to the app you want to download. The App store is how you locate and download apps for your Apple TV.
Once in the App Store, use the arrow buttons on your remote to navigate. Select an app, then choose to Get to begin downloading it.
If you see an app's price, it costs money to download. Paid apps might have a Try option that lets you use the app for a limited time before you buy it. Some apps might also offer In-App Purchases, which are items or features you can buy within an app.
You can also check out and manage your purchases in Settings > iTunes & App Store > Your Apple ID > View Apple ID > Purchases.
From here, you can do things like view a purchase history or request a refund. Just select an app to see its purchase history.
If you need to contact an app developer about a problem, select Report a Problem next to their name.
You might need to sign in with your Apple ID first.
What If There Is No App Store?
If you don't have an App Store on your Apple TV, it's a sign that you're using a third-generation Apple TV.
In that case, you can use AirPlay to run content from your iOS device or Mac to your Apple TV. To do this, make sure that your devices are on the same Wi-Fi network, and then select the AirPlay icon in the playback controls. You should then see your Apple TV as an option.
Select it, and choose the video or audio you want to play. Keep in mind that you may need to unlock your iOS device before you can use AirPlay.
Alternatively, you can use a Lightning Digital AV Adapter to connect your iOS device to your Apple TV.
This requires an HDMI cable, which is not included with the adapter. Once everything is connected, select the video or audio you want to play and choose your Apple TV as the output device.
How to Download App on an Apple TV
You can enter text using your keyboard or by pressing the microphone on Siri and then clicking on the app.
Now you'll see the app description and price. Click on Get to start the download. Once the download is complete, the app will automatically install.
You may need to enter your Apple ID and password to complete the purchase. To launch the app, go to the Home screen and click on the Remote control icon. Select the Apple TV Apps icon from the menu. 
Find the app you want to launch and click on it. The first time you launch an app, you may be prompted to sign in or create an account.
How to Track New Apps on Apple TV
The Apple TV has a variety of apps that you can use to watch your favorite shows, play games, and more. To find new apps, follow these steps:
Click on the Apps tab. This can be found at the bottom of the home screen.
Once you are on the Apps screen, go to the Categories section. Here, you will see a variety of different app categories, such as Kids, News, Food & Drink, and more.
If you know what kind of app you are looking for, simply select the appropriate category. Otherwise, you can also click on the Games or Discover tab to see the latest available apps.
Once you find an app that interests you, simply click on it to learn more about it and install it if you would like.
Which Apps Aren't Suitable for Apple TV
While there are many great apps available for Apple TV, there are also some that can be unsafe. In particular, any app that requires a jailbreak is not safe to use.
Jailbreaking your Apple TV voids the warranty and can cause stability issues. Additionally, apps that stream pirated content can also be unsafe.
Not only is streaming pirated content illegal in many countries, but it can also lead to malware infections.
Finally, any app that asks for personal information (such as your credit card number) should be avoided.
While there are many legitimate apps that require this information, there are also many scams that will try to steal your information.
Being careful about which apps you download can help ensure that your Apple TV remains safe and secure.
Key Takeaways
Before downloading any new apps onto your Apple TV, take a look at the reviews to get an idea of what other users think of the app.
If the app has mostly negative reviews, it's probably not worth your time.
Check to see how often the app is updated. An outdated app may not work with the latest version of tvOS.
Third, take a look at the app's size. Some apps are very large and may take up a lot of space on your Apple TV.
Fourth, consider the price of the app. If it's a paid app, make sure it's worth the cost.
Finally, read through the app's privacy policy to see how your data will be used and shared.