How Do You Get The App Store On An Apple TV?
Those who have recently acquired an Apple TV often have difficulty finding the App Store on it and downloading their apps.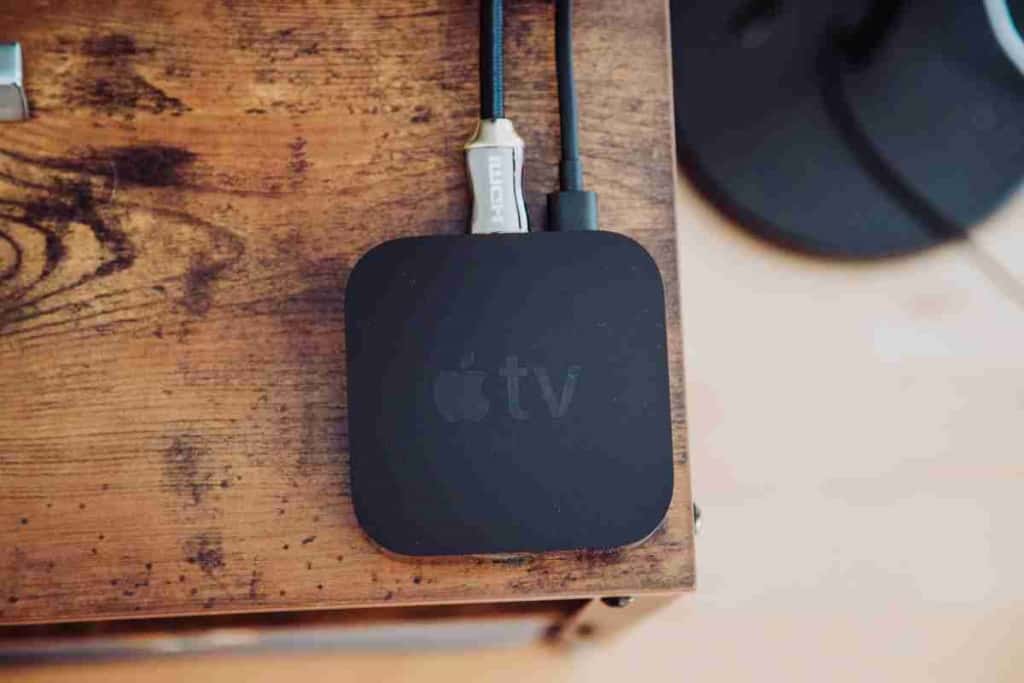 How Do You Get The App Store On An Apple TV?
Your Apple TV will only display the App Store if it belongs to the fourth generation. Any version prior to this won't have the App Store. The App store is located on the home screen. You will have to scroll down the list of apps until you find it.
Since my usage of Apple TV is pretty high, I have downloaded many apps on my Apple TV. I have written this article to help you navigate the App store and download your favorite apps.
Key Takeaways
If you have a third-generation Apple TV, you won't have access to the App Store. The fourth-generation Apple TVs have it.
There are distinct characteristics of the third and fourth generation of Apple TVs. You can look at them to know which generation your Apple TV belongs to.
You can speed up your app downloads by disabling the option to enter your Apple ID password every time you want to make an app purchase.
How to Check Which Generation of Apple TV You Have
It is quite easy to find out which generation of Apple TV you own. We know that App Store won't appear in the third generation or before. To check if you have the third generation of Apple TV, it must have the following characteristics.
Belongs to the old generation.
Comes in black with a grey Apple TV remote.
Has five ports, exactly like the second generation.
The Apple TV's third generation is very similar to the second generation. Just to be on the safe side, look at the model number at the back. It will either be A1427 or A1469 for Rev A.
On the other hand, if you have the fourth generation of Apple TV, you can find the App store on it. The fourth generation Apple TV has the following characteristics,
It is still offered for sale on Apple.
It comes with a Siri or Apple TV control and is available in black.
It has an HDMI port, an Ethernet port, and a built-in power supply. It also supports USB-C.
The Apple TV HD model A1625 only includes three ports, a redesigned Siri Remote, and other features.
How To Find App Store On Apple TV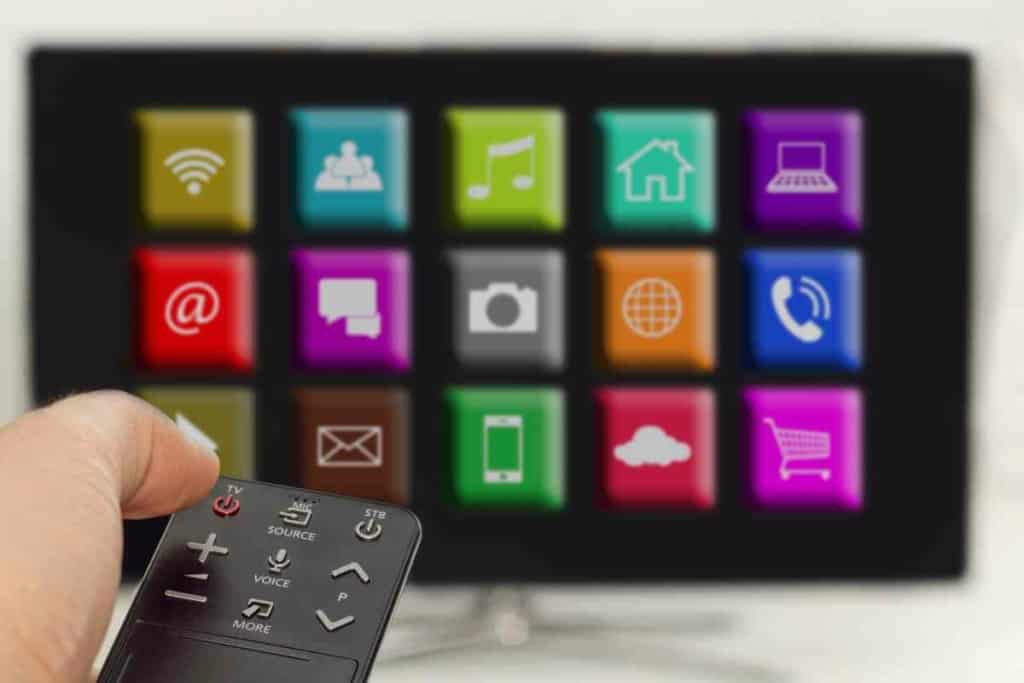 You will need to visit the Software Store, find the app you want, and click Download to download it on your Apple TV. Unfortunately, there is one issue.
If you want to learn how to install apps on Apple TV models from the third generation or earlier, there are only pre-installed apps available. 
You may download apps from a selection of thousands of free or paid apps on your Apple TV 4K or Apple TV HD (fourth generation) exactly as on your iPhone or iPad if you have access to the App Store.
The App Store has something for everyone, whether they want apps for shopping, games, recipes, fitness, or sports. If you need to alter your Apple ID, think about doing so before you start because you'll need it for this procedure.
To find the App Store on your Apple TV, you will need to
Select the back button on your Apple TV remote to go back to the Home screen (in case you aren't there already).
Scroll down the list of apps until you see the App Store icon and open it.
Find the app you want to download.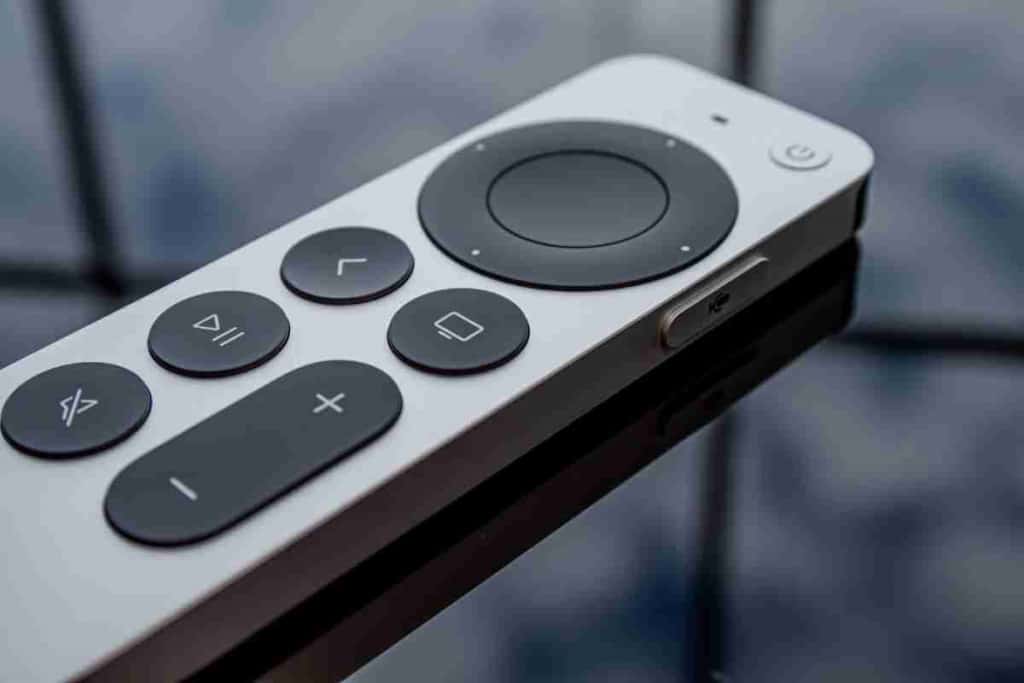 Unable to Find App Store on Your Apple TV?
You most likely have a third-generation Apple TV or an earlier model if you don't see the App Store on your Apple TV. Apple TV models from the third generation and before do not have an App Store. Hence it is not present on the Home screen. 
Access through Airplay
One of the most convenient ways to access the app store is via Airplay – a new technology developed by Apple that allows wireless streaming of audio, video, and photos between compatible devices.
It is a great way to wirelessly stream any content from an iOS device such as your iPad or iPhone to an AirPlay-enabled receiver, such as an Apple TV.
AirPlay also allows you to mirror the display on your iOS device onto an HDTV.  
To use this method, start by getting your iOS device like an iPhone, iPad or iPod touch. Keep in mind that the device should have at least iOS 4.2 installed.
Next, open your Apple TV 3rd generation and go to the home screen – from here navigate to settings and select 'Audio and Video.' Then, choose AirPlay and turn on 'Allow AirPlay' option. 
Connect both the devices to the same WiFi network and open an application of your choice like YouTube, or Netflix on your iOS device. 
Next, swipe up from the bottom of your home screen to open 'Control Center' and tap Airplay Mirroring. Next, select your Apple TV from the list of available devices.
Once connected, launch the App Store on your iOS device and browse for any app you want to install. 
Tap Install button next to the app that you wish to install and enter your Apple ID credentials when prompted.
Finally, go back to Apple TV 3rd generation, where you should be able to see the installed app in the home screen or main menu.
Access Through iTunes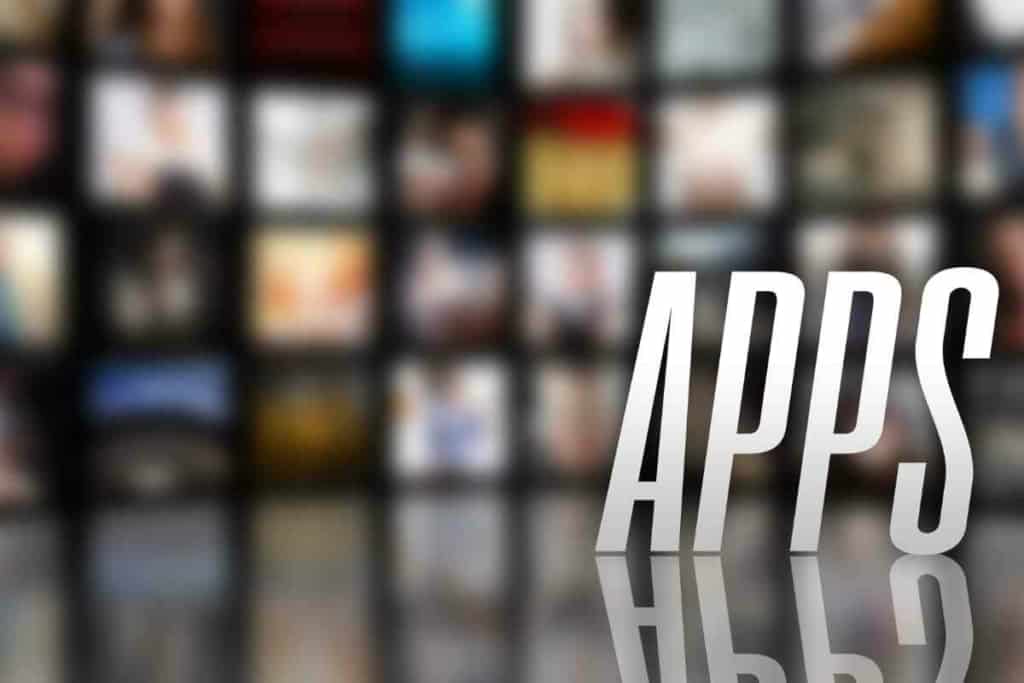 If Airplay doesn't work, you can access the app store on your Apple TV via iTunes. This is another relatively straightforward way to access the app store on older models of Apple TV.
Start by connecting your Apple TV to a power source and your television, and then turn it on.
Next, go to Settings and scroll down to 'General.' Search for 'Network' amongst the options and select 'Set up Network' from the menu.
On your computer or mobile device, open iTunes and go to the App Store section by clicking 'Store' in the left sidebar menu.
Here you must look for an option to install apps onto Apple TV from iTunes. Keep in mind some versions may require you to go into 'Account,' and authorize the device you're on.
Once the option is available, select 'Apple TV' from the list of devices and click 'Install.'
On your Apple TV, you will now see a prompt asking to allow access to install apps from the iTunes store.
Select 'Allow Access.' Now that access has been granted, you can open up Apps in the top menu bar on your Apple TV and start downloading apps directly.
Access through Third-Party Apps
If all else fails, you can also try Third party apps to access the app store. Such apps are available for both iOS and Android mobile devices, as well as Macs and PCs.
The type of app you choose will likely depend on your specific device and version of Apple TV 3rd generation.
However, once you have chosen an app that is compatible with your device and version, it's time to start setting up the App Store.
The first step is to download the third-party app onto your device or computer if necessary. Then open the app and create an account using your email address.
After you have created your account, it's time to log in and start browsing the App Store.
Once logged in, you can search for the apps that are available on Apple TV 3rd generation. If the app is not listed by name, then use keywords related to the type of app or content you are looking for such as 'movies' or 'games.' When you find an app that interests you, click on it and read through its description before downloading it onto your device or computer.
Accessing the App Store on Your Apple TV
Discovering that the App Store is missing from your Apple TV can be a frustrating experience. But don't fret; there are several methods you can employ to retrieve it. Let's explore these solutions:
In most cases, when the App Store disappears from an Apple TV, the usual culprit behind it is children. If you have children in your home, they can sometimes unconsciously press several buttons on an Apple TV remote and hide important apps.
So what do you do when this happens? Here are the steps you need to follow to find the hidden app store on your apple TV:
Open your Apple TV
Click on 'Settings'
Select 'Main Menu'
If you can't find the App Store in the home screen, select it to appear in the main menu
Now, go back and check if the App Store is visible on your Apple TV
Update Your Apple TV Software
Updating devices like your apple TV can be difficult, especially if you have a busy lifestyle. However, sometimes having an updated Apple TV can cause you to run into issues like missing applications.
Therefore, if you have been ignoring updating your Apple TV or have recently gotten a new Apple TV and have yet to update it, you may likely face the issue of a missing app store.
To solve this issue, you must install the most recent software updates on your Apple TV. Here is how you can do it:
Open your Apple TV
Click on 'Settings'
Go to 'System,' and click on 'Software updates'
Now click on the option 'update software'
Your apple TV will automatically begin the installation process by downloading the software updates
Once your Apple TV is updated, you will likely find the App Store on the home screen, from where you can download your favorite TV shows or enjoy gaming
Reset Your Apple TV
Sometimes system errors or an error with your App Store may cause it to crash or disappear from your Apple TV. In such cases getting to the depth of the problem may be difficult, especially if you lack experience solving such issues. Therefore, the best thing you can do is reset your Apple TV.
When the other methods discussed above do not work, this will likely work since it will help troubleshoot any system errors that may be causing your App Store to disappear and refresh your Apple TV so you can begin enjoying it again. Here is how you can reset your Apple TV:
Open your apple TV
Navigate to the Settings
Click on 'System'
Click on 'Reset'
If you get two options upon clicking reset, click the first options
Your Apple TV will begin the reset process. This may take a few minutes to complete, so don't get alarmed if your Apple TV goes blank for a few minutes
The Apple Tv will restart once it is updated, you can check your home screen to see if the problem has been solved, and begin enjoying the apple tv apps
Set the Correct Region
If you have recently bought a new Apple TV on the internet, you may face the issue of a missing Apple Store. This is because when you place an order online from stores like Amazon, the supplier may ship the product to you from a different region.
When this is the case, it usually means the location settings on your Apple TV are set to that country. If the App Store on Apple TV is set in a different region or language, you may have difficulty finding the App Store on your Apple device.
Thankfully, there is an easy solution to this, and all you need to do is to go into the settings and change the region. Here is how you can do it:
Turn on your Apple TV
Navigate to settings
Select 'General'
Click on 'regional Format'
Choose the appropriate region
Once you are done changing the regional settings, you can go ahead and look for the App Store on your home screen to see if the issue has been resolved
Clear the App Store Cache
Clearing the cache can sometimes resolve app-related issues:
Open your Apple TV
Click on settings
Click on 'General'
Now find iTunes & AppStore'
Click on 'Sign out'
When you do this, the App Store icon will likely appear on your main screen, from where you can log back in with your Apple ID
Note: If you've tried all the above methods without success, it's possible that your Apple TV model doesn't support the App Store. Older models, like the 2nd and 3rd generation, don't have this feature. However, newer models, starting from the 4th generation, come equipped with the App Store. To identify your model, go to 'Settings' > 'General' > 'About'.
If you own an older model, consider upgrading to a newer version to enjoy the full benefits of the Apple ecosystem, including the App Store.
How to Download Apps on Apple TV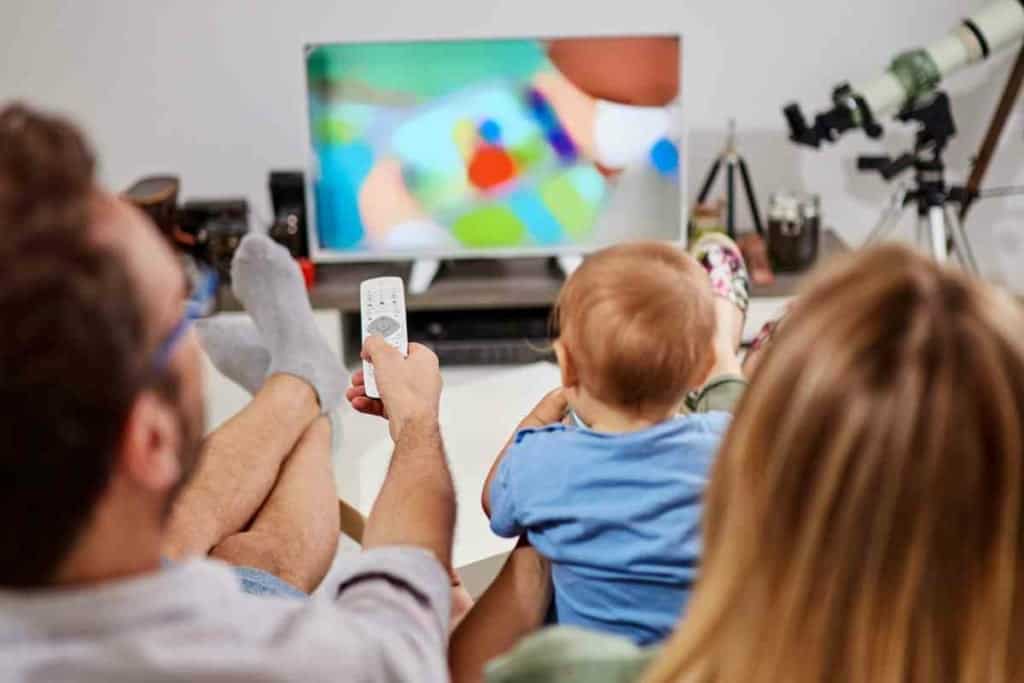 Now that you have opened the App store, you can select your desired app through various methods.
You'll see a menu bar at the top of your screen. If you know exactly which app you want, click on the Search icon on the right.
From here, you may scroll left and right while tapping the letters to spell out the program you're looking for using the trackpad on your Apple TV remote. You may also use the keyboard on your iPhone or the microphone icon on your Siri remote to type in text or conduct voice searches.
Once the app icon is displayed, select it. When you decide you want to download the app, click Buy. You will then see the app's description and price. Click Get if the app is free. To finish this process, you might be prompted to enter your Apple ID password.
Once the downloading is finished, click Open to open the app.
You can also find your apps, including recent purchases and updates, by clicking the Purchased tab in the top menu of the App Store app.
How to Browse and Find New Apps on Apple TV
In case you don't have a particular app in mind and you just want to browse and see what's available, you will have to do the following.
Click on the Apps tab in the App Store menu and scroll down to Categories.
You will see a lot of different categories like News, Kids, Foods and Drinks, etc. There are various other categories too.
You can also click on the Games or Discover tab to see the current Top Free and Top Paid apps available at the moment.
How to Speed Up Apple TV App Downloads
I have explained above the process of how to install apps on Apple TV. While it is relatively simple and quick, it's when you enter your Apple ID Password that it gets tedious.
The biggest annoyance is that you have to select each letter one at a time, and navigating around the on-screen keyboard can be quite cumbersome.
Even though the Remote app offers an on-screen keyboard and voice input for passwords, you can completely avoid it by following our advice.
One feature in the settings will allow you to decide how frequently you must input your password to download apps. You can configure it such that you can completely omit your password. To apply it:
Launch the Settings app on the Apple TV.
Select Users and Accounts.
Select your name under Users.
Under Require Password, Select Purchases.
By selecting Never on the following screen, you won't need to enter your Apple ID while making any purchases.
On your Users and Accounts tab, you can stop entering your password for free downloads by selecting Free Downloads and setting it to No.