How Can I Connect Multiple Bluetooth Speakers To My iPhone?
This post may contain affiliate links. As an Amazon affiliate, I earn from qualifying purchases.
Music makes every party better. However, if you only have one Bluetooth speaker, you may not have enough power and amplitude to keep the party going. Did you know that you can connect more than one Bluetooth speaker to a single smartphone? They work by creating a link that improves the overall sound quality. But the question remains, can you connect multiple Bluetooth speakers to an iPhone?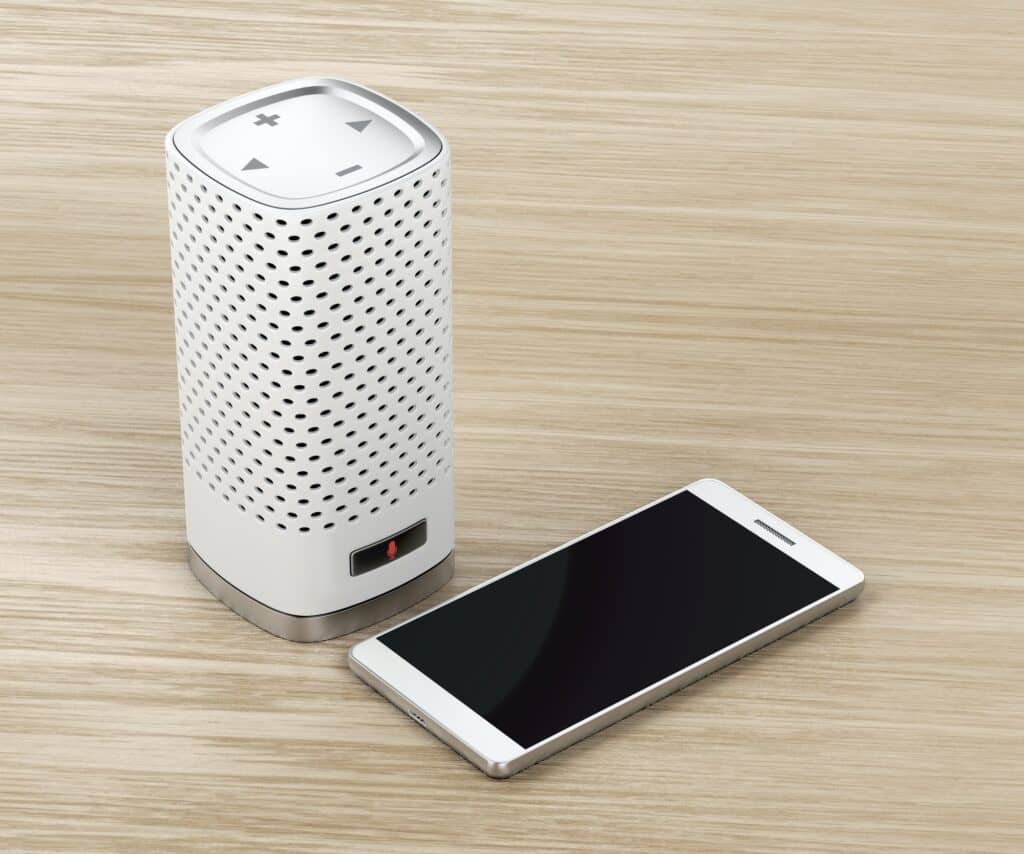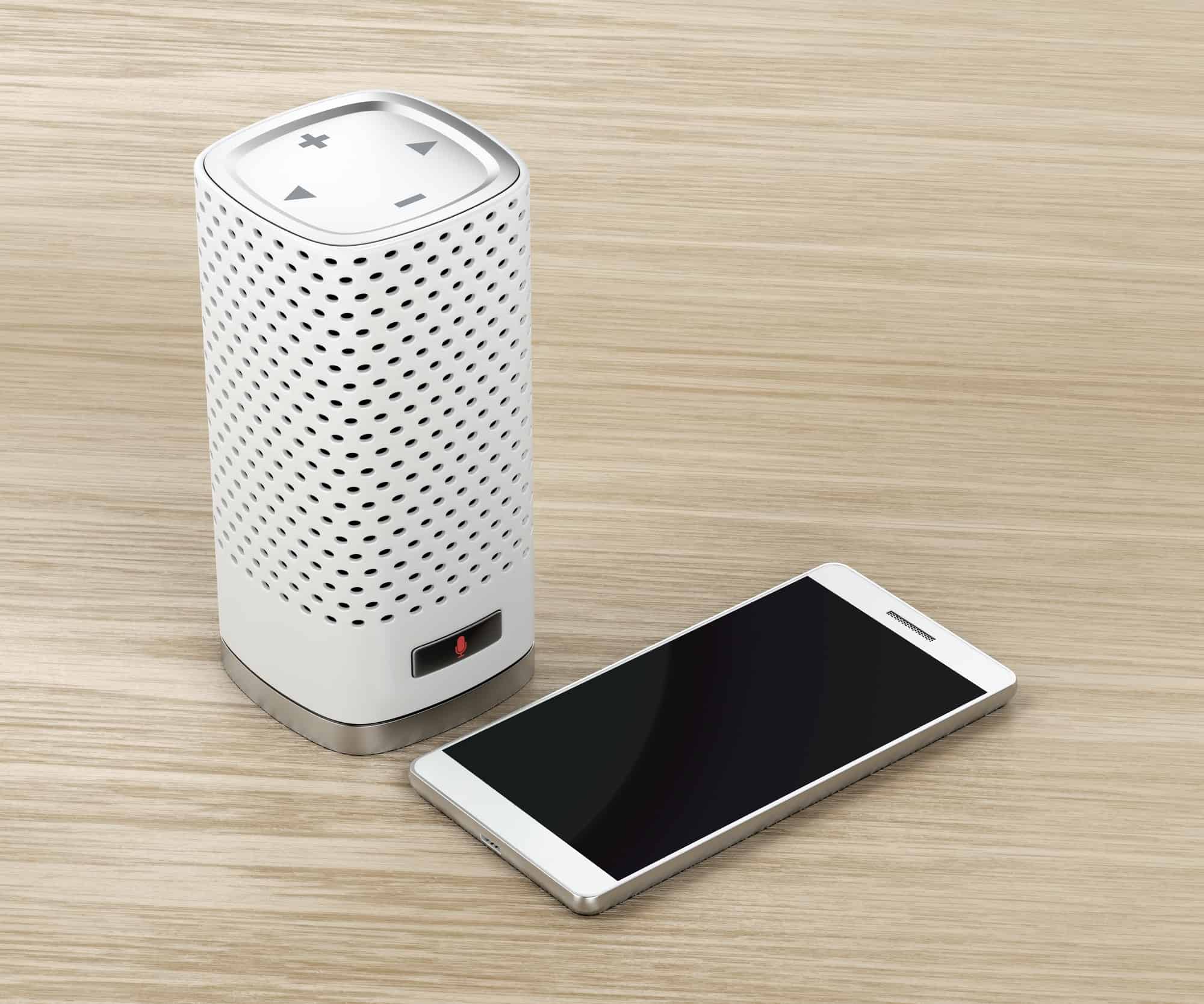 How Can I Connect Multiple Bluetooth Speakers to My iPhone?
If your iPhone is one of the latest models, such as the iPhone Pro Max 12 (or above), you have many choices for connecting it to several Bluetooth speakers at once. A connect feature is also available, which is compatible with all mobile devices.
Continue reading to learn everything you need to know about using your iPhone with several Bluetooth speakers.
There are two main questions in this case. One is whether it is possible to connect more than one Bluetooth speaker to an iPhone. The second is how you can connect multiple Bluetooth speakers to one iPhone.
In terms of security and safety, Apple consumers have always been ahead of the pack. However, they may have been missing out on some of Android's best features.
First, yes, it is possible to connect your iPhone to multiple Bluetooth speakers. While obtaining a surround sound experience with a Bluetooth speaker linked to one iPhone is often regarded as unfeasible, there are numerous methods to improve the setup. Connecting several Bluetooth speakers to a single iPhone is one such method.
You may connect two Bluetooth speakers to new iPhone models. However, some applications allow Blutooth speakers to piggyback off one another.
When Can You Connect Multiple Bluetooth Speakers to an iPhone?
When a gathering of individuals is in the mood for some nice music, one Bluetooth speaker or a smartphone cannot reliably send sound to them. However, thanks to recent technological developments and the digital world, you may now connect more than one Bluetooth speaker to one smartphone.
FUGOO Tough XL, JBL Flip 5, Bose Soundlink revolve, Sony SRS-XB43, and JBL Boombox 2 are currently considered alternatives to Amazon Echo and Google Home. They've grown in popularity because of their mobility, lack of Wi-Fi requirements, and ability to survive harsh environments. They may be used with any smartphone and serve as smart Bluetooth speakers as well as providing high-quality music.
Bluetooth's capabilities were fairly limited before Bluetooth version 5. Users were apprehensive about connecting their gadgets to screens other than their televisions.
Bluetooth 4.2, the previous version, enabled just one-to-one device connection and had a range of only ten to thirty meters. So, how has the new version made it easier for iPhone users to connect to multiple Bluetooth devices?
Bluetooth 5 and a projector have been included in the latest phone models, such as the Samsung Galaxy S8 and new iPhone models that run iOS 11.4 and newer operating system versions. If your iPhone is equipped with Bluetooth 5, you may easily connect two or more Bluetooth speakers.
You are not limited to connecting to a single Bluetooth speaker if your phone runs on the older 4.2 Bluetooth version. You can connect an additional speaker with an app like Ampme, Bose Connect, or Ultimate Ears.
What are the Steps Followed When Connecting Multiple Bluetooth Speakers to an iPhone?
Depending on the equipment and the Bluetooth version on your phone, you can connect several Bluetooth speakers or headphones to your phone. For example, to connect your iPhone to several Bluetooth devices, follow these steps:
As with android users, iPhone comes with audio sharing capabilities that enable you to play audio out of two Bluetooth devices simultaneously. The android version is called Samsung's dual audio option, while the iPhone version is known as audio sharing. If you are pairing your headphones and speakers for the first time, consider a crucial first step. It involves an attempt to connect the devices one by one to your Bluetooth.
Connect one of them and play an audio or video.
Go to Control Center if you have an iPhone. To allow simultaneous audio output audio, tap on the Airplay icon and pick the linked wireless speakers or headphones. Deselecting any of them prevents audio from being shared on that device.
Tap on the music icon for additional options. You will be able to see devices that are currently connected and playing music.
Please search for the chare option and click on it. Clicking prompts the iPhone to detect compatible speakers and share music with it.
Click on the share audio button.
After establishing a successful connection of all your devices, you can automatically adjust the volume of each device independently.
What are the Options for Connecting Multiple Speakers to an iPhone?
 If your phone does not support Bluetooth 5, there are still options for adding a second speaker. You may utilize the airplay-enabled speakers or the Homepod Stereo pair, or you can download applications and complete a few setup procedures.
However, it would be best if you kept in mind that not all apps are made equal. As a result, the best option for you is typically determined by the model of iPhone you have.
1. Applications
There are more Bluetooth gadgets in homes than ever before, thanks to the growth of smart speakers like Amazon Echo and Google Home.
If your phone lacks the newest Bluetooth 5, which delivers music to two Bluetooth devices simultaneously, use an app like AmpMe, Bose Connect, or a few from Ultimate Ears to get audio to multiple speakers.
AmpMe is the most flexible of all the apps available since it is not brand specific. Instead, AmpMe connects smartphones and Bluetooth speakers to play music from Spotify, SoundCloud, YouTube, or your music library. On any of these platforms, users may establish or join parties, and they can sync with an infinite number of devices.
The party's host controls the music, although other users can request songs using the app's chat feature.
They may also activate the Guest as a DJ function, allowing other users to add music to the playlist. After downloading the app, connect it to your Facebook or Google account to see if your friends are using it, or switch on-location services to discover a party near you.
Unlike AmpMe, which is brand-specific, you can link a smartphone with two speakers with the Bose Connect and Ultimate Ears applications, but only on specific models.
In addition, Bose Connect is compatible with Bose speakers and headphones, and a Party Mode feature allows you to stream music to two speakers simultaneously. Compatible devices are listed on the app's Google Play and App Store websites.
Boom and MegaBoom are two applications from Ultimate Ears that broadcast audio to numerous speakers. They relate to two compatible speaker lines. PartyUp is a function in the applications that connect up to 50 Boom 2 or MegaBoom speakers.
2. Homepod Stereo Pair
Apple's HomePod Stereo Pair, comparable to Samsung's Dual Audio feature, allows customers to pair an iPhone or Mac with two HomePod speakers.
You must have iOS 11.4, or a higher operating system installed on your iPhone to use this app. If you do not have a pre-existing set already, you will also need to buy one or your second HomePod speaker.
Both the Homepod stereo pair and the iPhone must be in the same room to enable pairing. After a connection has been established, you may place one in a different location and listen to the same music.
3. Airplay-compatible speakers
You may play audio on an iPad, iPhone, or iPod touch running iOS 11.4 or on a Mac running macOS Catalina or later.
You may then stream the audio to AirPlay-compatible speakers or smart TVs. First, select several AirPlay 2-compatible speakers or smart TVs to broadcast audio to numerous speakers with AirPlay 2.
Then, add your AirPlay 2-compatible speakers and smart TVs to a room in the Home app to ask Siri to play a TV show, movie, or music in the room where you want to view it.
Closing Thought
You may connect more than one Bluetooth speaker to your iPhone. However, there are certain limitations and restrictions that you must be aware of before choosing the most suitable option.
First, unless you use AmpMe, the Bluetooth devices and components must be compatible with the app.
Secondly, check the model of your iPhone before downloading an app or going out to buy more speakers. It helps you to know precisely what you are up against.
You may occasionally be dissatisfied with the sound generated by the speakers linked and wish to improve.
Consider software-amplification applications and speaker-booster apps to make Bluetooth sound from numerous speakers louder and clearer. Furthermore, positioning your speakers away from the room's obstacles increases the sound quality.
Related Content You May Find Interesting!
If you're interested in enhancing your music and audio experience, be sure to check out our other articles on the subject. Our team of experts has compiled a wealth of information on improving sound quality, troubleshooting common audio issues, and much more. From detailed tutorials to in-depth guides, we have everything you need to take your listening experience to the next level. So, why wait? Click now and dive into our collection of music and audio-quality articles!