How To Change The Background On A PS5
If you are anything like me, you get tired of staring at the same old generic background on a screen.
Whether it is on a computer, smart TV, cell phone, or gaming console, I want my background to represent who I am and what I enjoy.
I like having a high degree of customization, and I imagine that you do too.
So, how do you change that basic background that comes on the PlayStation 5? How do you get the wallpaper and theme to better represent you?
The first thing most of us do when we get a new device is change its appearance.
And that rings true for those of us who buy the PS5.
Buyers are flocking to this gaming console due to its high refresh rates of up to 120Hz, 4K resolution, and a huge array of available video games and apps.
This shiny new console demands some customization, and that is what I am going to guide you through.
Unlike the PS4, though, the PS5 does not currently allow you to change the theme or wallpaper on your PS5.
It does have a dynamic home screen, so the wallpaper will actually change itself whenever you start playing a different game.
This is super confusing and a bit frustrating, I know.
But there is a good chance that will change in the near future.
So we will talk about this and how you can change themes and wallpapers on the PS3 and PS4.
How To Change The Background On A PS5
As of right now, you cannot change the theme or wallpaper on a PS5. It has dynamic themes that change the background depending on which game you are playing. There is a good chance that, at some point soon, you will be able to customize your own themes and wallpapers like you could on the PS3 and PS4.
Why can't you change the background on your PS5 just yet?
Will you ever be able to? How do you change your background on the PS3 or PS4?
Can you use websites like Canva to create your own backgrounds for the PS3 or PS4?
Are there still exclusive themes for the PS4 in the PlayStation Store?
Read on to learn more about why you can't change the themes or wallpapers on your PS5 – at least, not just yet.
Can you change the background on a PS5?
You cannot change the themes and wallpapers on the PS5.
Sony hasn't really offered a great explanation as to why this is the case.
For the moment, players have to make do with the dynamic backgrounds that come with each game.
When you select a game to play, you will simply have to use its background and theme.
You don't get any other choice.
Yeah, it is definitely frustrating.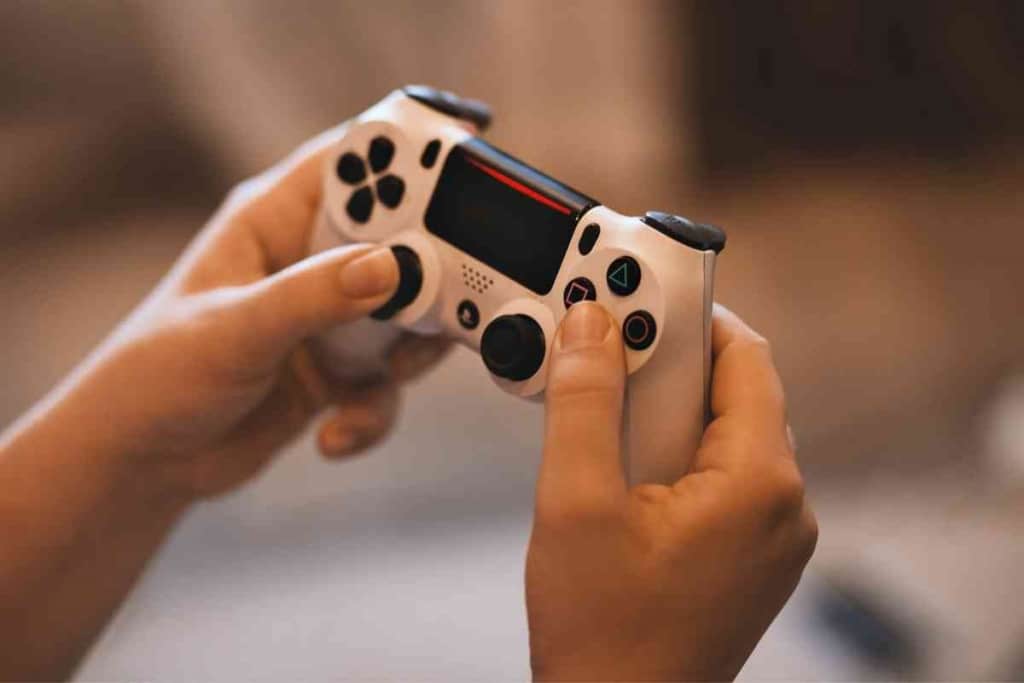 Will I ever be able to change my theme on the PS5?
With any sheer amount of luck, Sony will come around and allow users to customize the themes and wallpapers for the PS5.
However, a lot of players are saying "Don't hold your breath" since Sony has been mum on the subject for quite a while now.
How can I make my own backgrounds for PS3 or PS4?
If you want to make your own backgrounds but need a simple and efficient (and free) way to do it, you can make backgrounds for the PS3 or PS4 in Canva.
Set your image size and create one from scratch or use one of Canva's templates and customize it from there.
You will find that you have a lot of options, including images that you can use as a free or premium member to incorporate into your design.
Are there any exclusive themes for the PS4 in the PlayStation Store?
There are plenty of PS4 themes available on the PlayStation Store, both free and paid options.
You can find themes for all kinds of games available to play, including The Witcher 3: Wild Hunt, Magicka: 2, and Life Is Strange.
Themes from your favorite movies and TV shows are also available, such as Game of Thrones, Ghostbusters, and Batman v Superman.
You can also get some PS Plus exclusives for games like Far Cry 4 and DOOM.
How do I change my theme and wallpaper on the PS4?
You can change your theme on the PS4 with relative ease.
You can simply copy images onto a USB drive and pop them in, then select the ones you want to use with your PS4.
You can also just use your PS4's Internet browser to search for images that appeal to you.
Press on the square to make it full screen, then screenshot the image you want to use.
You can also transfer images to the PS4 using the PS App on your phone.
You might just need to download the app first.
You will have to save the image you want onto your phone, then send it to a PSN friend using the PS App, then go into your console's Messages section.
You can select the image from there, make it full screen, and screenshot it.
Should I hold out hope that Sony will let me customize the PS5's themes at some point?
I really wish I could give you some hope on this front.
But, as of right now, there is no word on whether Sony will ever give you the option to customize themes and wallpapers on the PS5.
Users absolutely want to have this option for customization in the future, so the demand is there.
Whether or not Sony will act on it is hard to say.
It seems like changes will come soon enough, so let's keep our fingers crossed.
Closing Thoughts
You cannot yet change themes and wallpapers on the PS5.
When it happens, though, I suspect it will work a lot like how you can do it on the PS4.
Customization has long been a lure for the PlayStation, and it is something that buyers definitely enjoy.