How To Fix The Sound Delay On Your TV [SOLVED]
If you have ever experienced audio issues on your TV, you understand the frustration it causes. Luckily, there are a few easy ways to fix it. Sound delay is a problem that many people have when they watch TV, ruining their viewing experience. Depending on your TV type and the severity, you have plenty of solutions to solve the issue.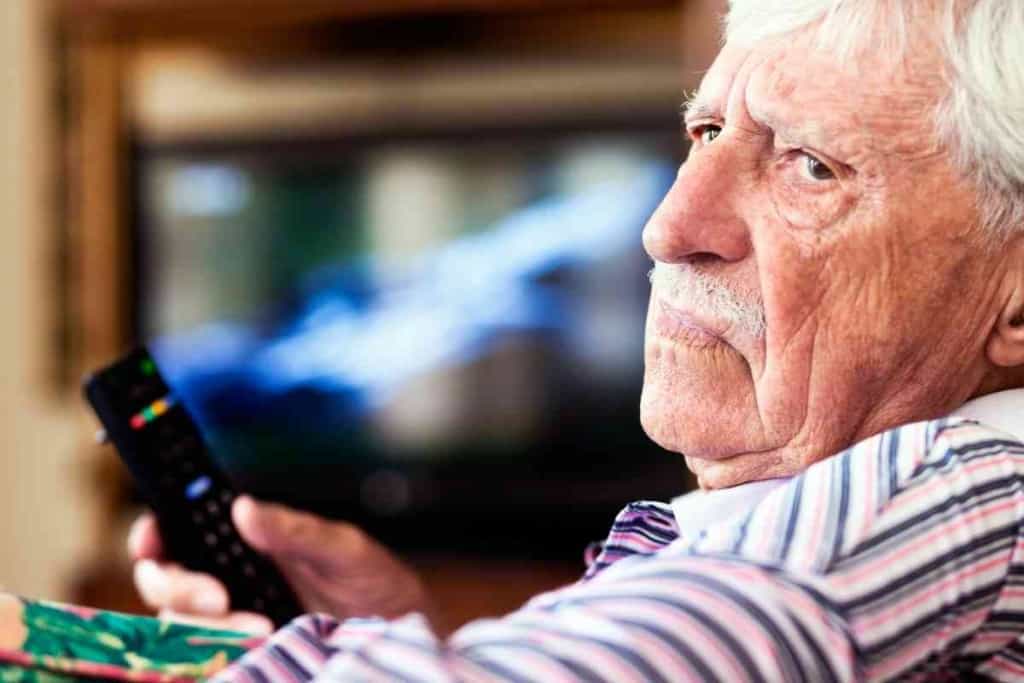 Table of Contents
How do you fix a sound delay problem on your TV?
To fix sound delay on TV, you can do a power reset, adjust the audio sync settings manually, factory reset your TV, or adjust the TV game mode. You should also check other channels to ensure the problem is on your end and look for any firmware updates.
Sound delay is a problem that occurs when there is a time lag between the video and the sound. This could be caused by a lousy TV broadcast, a poor internet or cable connection, incorrect audio formats, or out-of-sync devices.
This guide shows you how to fix sound delay on TV based on your TV type and the issue causing it.
We have tested various solutions on different TV models to provide the most accurate information below. Keep reading to learn more about solving a sound delay issue on your TV.
How To Fix Sound Delay on TV
Sound delay is the time difference between when a TV picture plays sound and when it is played back. When the sound and video are not in sync, the sound will seem delayed.

It can be highly frustrating to watch movies or shows this way. And it is quite a common occurrence, so you shouldn't panic right away.
Before beginning any fixes, you should check other channels to see if the sound delay is consistent and check if any firmware updates are available on the TV.
Check Other Channels First
Quickly scroll through a few other channels and listen in for a couple of seconds. This is the fastest way to narrow down the problem.
If other channels have a sound delay, you have a bigger problem. If not, it is safe to say that a specific broadcast caused the sound delay.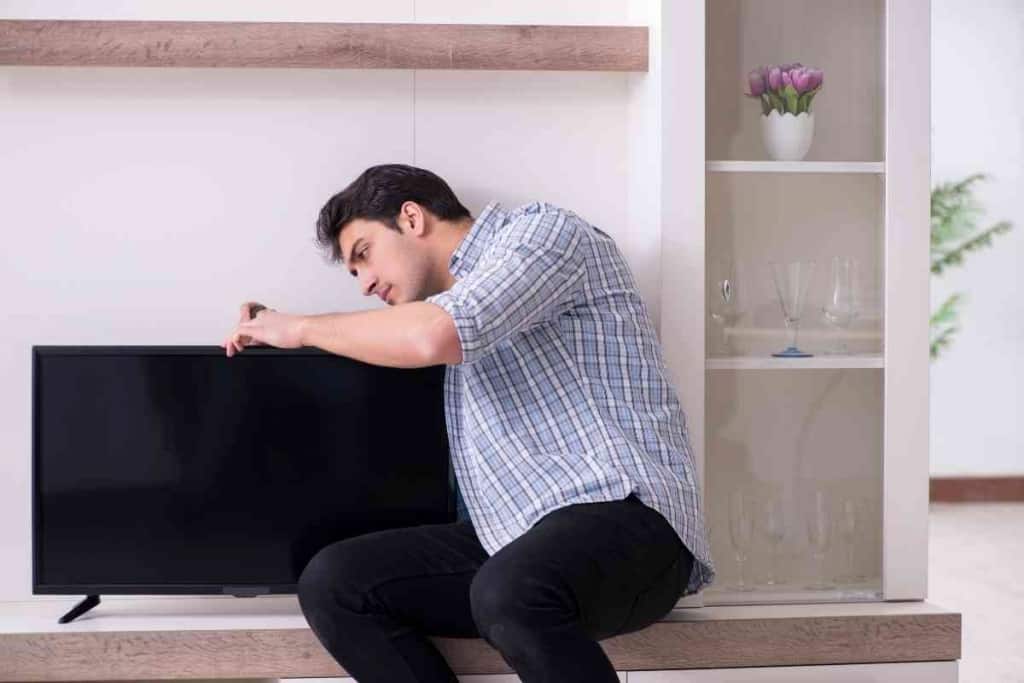 Look For Any Firmware Updates
Another thing you can do is check the settings for any available firmware updates with your TV. Download them if they are available.
Once the firmware update is complete, check if the sound delay continues. If so, proceed below to figure out how you can fix the issue.
4 Ways To Fix Sound Delay On TV [SOLVED]
Now that you have determined there is an actual problem with the TV, you can try some of these fixes that we have listed below for you to try.
1. Power Reset Your TV
You can perform a power reset to your TV to fix a sound delay problem. This turns off the TV and causes it to restart.
This can be done by unplugging the power cable, restarting the TV in the settings, or turning the TV off with your remote.
We recommend unplugging the TV as the most effective method for fixing a sound delay.
2. Adjust Audio Sync Manually
The audio sync settings are an unknown method by many TV users to tweak your settings and eliminate a sound delay.
In these settings, you can change the speed of your sound to match up with the picture again.
Some users prefer other fixes because this can be overwhelming at first. We recommend a restart first because it could correct the issue faster.
3. Factory Reset Your TV
A factory reset will almost always fix the sound delay, but you will also lose all of your information and apps during the process.
A factory reset is a surefire way to eliminate a sound delay and get your TV running smoothly again if you don't mind dealing with this.
4. Adjust TV Game Mode
TVs will come with a feature known as Game Mode. This is for gamers to get a more realistic experience through video and sound.
But it can also cause a sound delay. Check to see if this is enabled, and try turning it on and off to realign your sound correctly.
What Causes A Sound Delay On TV?
There are many different reasons a sound delay can occur on TVs. They vary based on the TV type too, making it even harder to identify the issue.
Some of the most common causes of TV sound delays have been listed below to help you determine what may be causing the problem in your home.
Bad Broadcast
A bad broadcast can cause a sound delay on TV because it messes up the timing of when the audio and video are synced. This is why we always recommend checking other channels.
It is most commonly seen on live sporting events where technical issues might exist.
Poor Connection
Another reason you might hear a sound delay is because of a poor connection. This can be a cable to your TV, speaker, or the internet.
Incorrect Audio Format
Always check the audio format on your TV too. It can often be changed to the wrong format resulting in a sound delay.
Out Of Sync Streaming Device Or Speaker
If you use a soundbar, check the plugs and make sure the settings are appropriately adjusted for this device.
It is pretty common to see a 3rd party speaker or soundbar cause a sound delay because of a poor setup.
How To Troubleshoot Audio Sync Sound Delay On TV
The best way to troubleshoot sound delay on TV is first to identify where the problem lies.
Sound delay can be caused by any number of things, such as a poorly wired home theater system or a live TV show that's being broadcasted from a location across the country.
To troubleshoot this problem, you need first to identify what type of TV you have because different steps can be taken based on the device.
Below you will find the troubleshooting steps for a few of the most popular TV types that often experience a sound delay.
Samsung TV
Once you identify the audio delay on your Samsung TV, you will need to make adjustments to troubleshoot the problem.
You can click the home button on the remote to enter the Smart Hub. Here you will find the settings.
Once you enter the settings area, there is a tab labeled Sound. Inside the sound area, you can enter the Expert Settings tab.
From there, you can adjust the Digital Output Audio Delay to match the speed of your TV. So if you hear the sound too quickly, you can move the slider to the left to align it with the picture.
LG TV
Before you try to adjust any sound issues on your LG TV, you should figure out which operating system it uses. Assuming your TV was built after 2014, you would have webOS instead of Netcast.
Start by clicking the home button on the remote to bring you to the central area of the TV. From there, select the settings to get started.
Inside the settings, you will see a Sound tab. Click here and then immediately locate the AV Sync Adjustment feature.
You can turn this feature on and adjust the slider to match the speed of the volume on your TV. Be sure to apply the settings before exiting.
Vizio TV
You will head to the settings on Vizio TVs like any other TV to correct this problem. They refer to it as Lip Sync in the settings area.
Under this audio section, you can increase or decrease the balance and Lip Sync to get it aligned with the video.
This method is faster and equally as effective as resetting your Vizio TV too. It is an easy way to make sure you have an adequately synced audio and video setup.