How To Get A Free Playstation Plus Trial: A 7-Step Guide
This post may contain affiliate links. As an Amazon affiliate, I earn from qualifying purchases.
If you are a Playstation owner, you have probably heard of Plus and all the benefits. Before you subscribe, think about how to get the free trial first. Paying for something you won't use is a waste, making the free trial extremely valuable. This allows you the opportunity to see what features it provides and whether it is something useful you need for your gaming experience.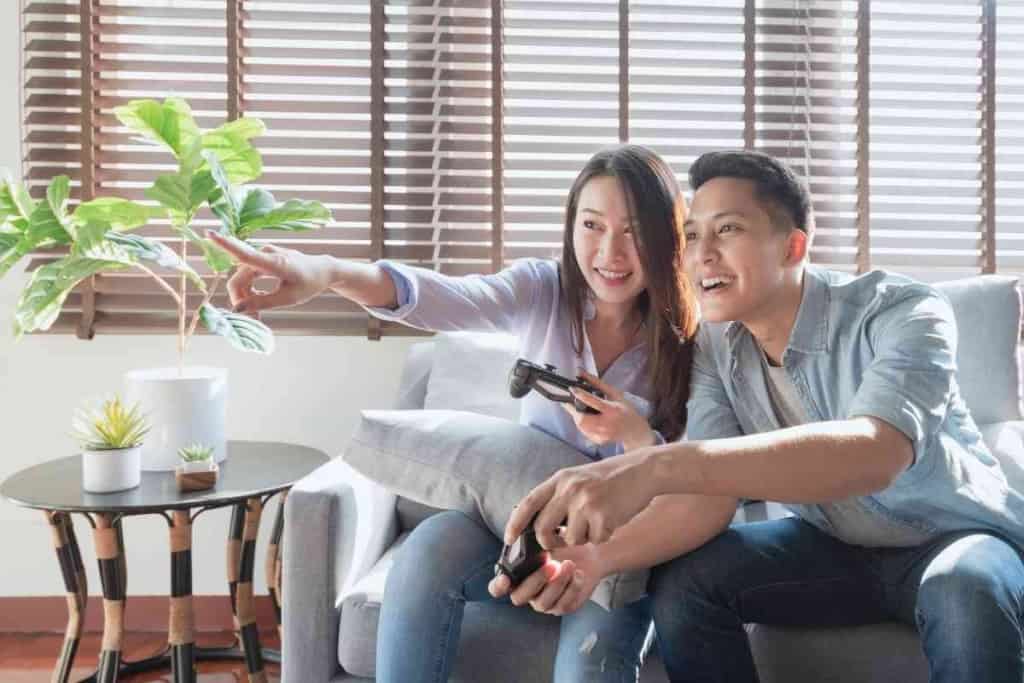 Table of Contents
How do I get a free trial subscription to Playstation Plus? 
To get a free Playstation plus trial, you need to log into your Playstation device or your account online. You can choose the free trial plan and add it to the cart. Then you need to provide a payment card or use Do Not Pay to check out and get full access to your free trial.
PlayStation Plus is a service that lets you play online games with other players and get access to a library of games. It also offers exclusive discounts on some of the best titles in the PlayStation Store. They offer a free trial and in this guide, we will show you the necessary steps to take to get access to it.
If you want to get a free trial for the service, there are a few things you need to know about how the PlayStation Plus trial works. We gathered all information from Playstation websites and spec sheets to ensure these are the accurate steps that must be taken.
How To Get A Free PlayStation Plus Trial
If you want to get a free trial for PlayStation Plus, there are two ways you can go about it. You can either sign up for the trial at the PlayStation website or inside the portal on your actual device.
The PlayStation Plus membership gives players access to exclusive games, trials, and discounts. This is why it is so valuable to gamers.
You will need to have a payment form ready or linked to your account to get this trial. However, there is another way you can do so without it. We will mention this too.
Follow the steps below to get your free Playstation Plus trial today.
1. Log Into Playstation Plus Portal
First, you need to log into your Playstation Plus account. This can be done on the website or right inside your Playstation device.
If you are using a Playstation device, you are already logged in so you can go directly to the Playstation Plus portal.
2. Go To The Join or Renew PS Plus Tab
Next, you can click join or renew where the memberships are offered. This is for the website users.
Playstation users that do not have Plus activated can skip this step. You will instantly see the available plans on your screen.
3. Choose Your Plan
Once you get to this step, you will see four different plans offered to you. This included three paid tiers and a 14 day free trial.
You will notice it mentions the price that you get charged after the 14 days is over. Remember this for later.
4. Add To Basket
Next, add the free trial plan to your cart or basket. This will allow you to add other items too or go directly to the cart to checkout.
5. Sign In Or Create New Account
If you are online, it will ask you to log into your account.
If you are on your Playstation, you are likely signed in already so you won't need to do this step to checkout.
6. Provide Credit Card Info Or Use Do Not Pay
Now, you will need to add a payment method. It will not let you proceed to acquire this free trial without it.
If you want to avoid using your own payment method, Do Not Pay allows you to use a temporary card by signing up with them. They will cancel the trial for you and you don't need to worry about getting charged.
But if you have any intention of keeping Playstation Plus after the trial period, it is best to put your payment info in now.
7. Confirm
Lastly, you can confirm all details and complete the checkout process. This will instantly activate Playstation Plus on your account.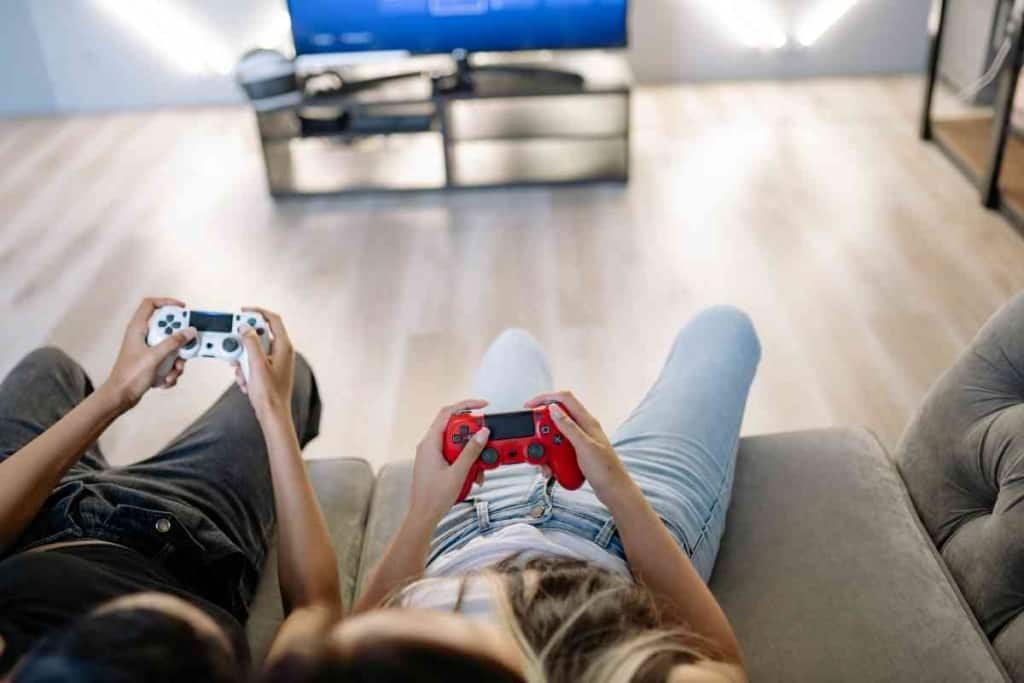 How Long Is A Free Playstation Plus Trial?
The PlayStation Plus trial is a free, limited-time offer that allows you to play games online and access exclusive content. The trial lasts for 14 days and can be renewed to a permanent membership.
There are no alternative free trial plans. You also only get to use this free trial one time per Playstation account user.
Be sure to keep an eye on your account too. It will automatically renew and you could get charged not realizing it when the trial ends.
Do You Need A Credit Card To Get A Free PlayStation Plus Trial
You can sign up for the PlayStation Plus trial without a credit card and you will still be able to get the free trial.
The way to do this is by using Do Not Pay. They will provide you card details so you don't need to use your own.
Once the plan expires, the card that would get charged is not yours. They will handle the free trial cancellation for you instead.
However, if you intended to keep your membership active you would need to add a credit card later for the renewal to occur.
Some people prefer to use a credit card at signup because of this reason. However, if you want to avoid getting charged while you try it out you won't need one.
How To Turn Off Auto Renewal For A Free PlayStation Plus Trial
If you have a PlayStation Plus free trial, then you probably know that it automatically renews after 14 days. This can be frustrating if you don't want to pay for the service.
Turning off the auto renewal on your free trial is extremely simple. Follow the steps below to get it done and avoid unwanted charges.
Log Into Account Or Go To Playstation Plus Portal
Find Settings
Go To Account Management
Click Account Information
Open Your Subscriptions Tab
Choose & Cancel Your Plus Trial
How Much Is A Playstation Plus Subscription?
Playstation Plus is a service that Sony offers for its PlayStation console. It is an optional subscription that allows users to play games online, get discounts on digital game purchases, and get access to free games.
The price of a Playstation Plus subscription varies depending on the country you live in and the tier you subscribe to. Below are the different subscription tiers available.
Premium
The premium plan is priced in tiers. It includes a charge of $18/month, $50/three months, or $120/year.
This is the top plan and gives you access to every feature, including streaming games on different consoles.
Extra
The Extra plan is the middle tier plan. The pricing is $15/month, $40/three months, and $100/year.
This tier provides everything in the Essential plan but the one addition is the ability to access the PS5 and PS4 game library.
Essential
The Essential Plan is the basic plan with pricing at $10/month, $25/three months, and $60 /year.
You shouldn't expect anything over the top with this plan but it does give you online multiplayer, free monthly games, and cloud access too.
What does a PlayStation Plus subscription get you?
PlayStation Plus is a membership service that Sony offers to its consumers. It is worth it for any real gamer looking for added bonuses or features.
It provides a variety of benefits and discounts for members, such as the ability to play online multiplayer games with other players, exclusive discounts on PlayStation Store games and downloadable content.
You can even create a family account. This allows multiple users to access features on the same account.
The subscription also grants members access to exclusive PS4 titles that are not available anywhere else. This includes one or two free games a month and special discounts on other available games too.