How to Hard Reset Your Airpod Pros In 15 Seconds!
AirPods are one of the most popular wireless earbuds on the market. They are stylish, easily portable, and they work flawlessly with other Apple products to add to the Apple ecosystem. Despite their popularity and high quality, like all other electronics, AirPods and AirPod Pros are vulnerable to glitches, and software issues.
Luckily, Apple has made it easy to factory reset the AirPod Pros.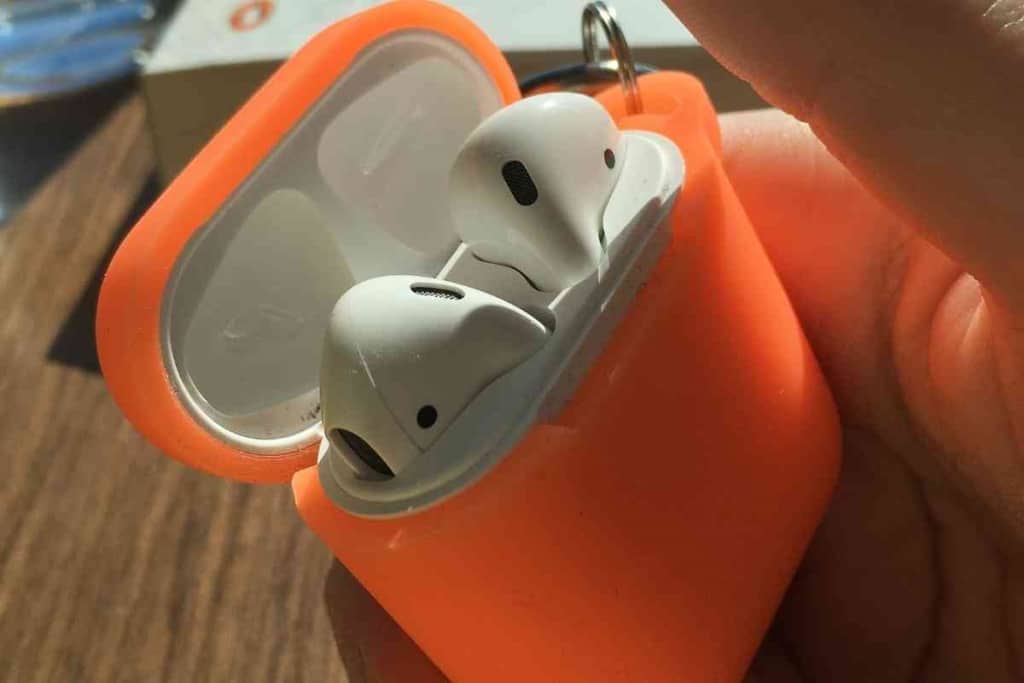 Table of Contents
How do you do a hard reset of Airpod Pros?
To do a hard reset on your Airpod Pros, hold down the pairing button on the back of the case for 15 seconds and release it. A flashing white to amber light will notify you that they have been reset. It might take multiple tries to get them successfully reset, with some people claiming it takes multiple presses every time to reset successfully.
Continue reading for a complete step-by-step reset process and learn about a few troubleshooting tips just in case a hard reset doesn't fix your problem.
Follow these steps if you've exhausted all other options and want to factory reset your AirPod Pros. You'll have to head back to your settings to finetune your AirPods, but resetting them will likely fix any issue you have.
You'll also have to re-pair your AirPod Pros once this is complete.
With the lid to your Charging Case still up, tap the pairing button
Hold your iPhone close to the case
When a prompt pops up, click the Connect button at the bottom
Confirm your selection
You'll have to head back to settings to set up your AirPods the way you want
You can find your AirPods' settings in the Settings app and under Bluetooth. Once in the Bluetooth menu, click the blue "i" beside your AirPods to change any preferences you might have.
The Most Common AirPod Pros Problems
No matter how much care is put into hardware selection and design, there are bound to be issues with any type of device. The AirPods and AirPod Pros have their own list of common problems.
Static and Patchy Audio
Spontaneous Playing and Pausing
Problems with Automatic Ear Detection
Connection and Bluetooth issues
Charging Problems
Battery Draining too Fast
Static and Patchy Audio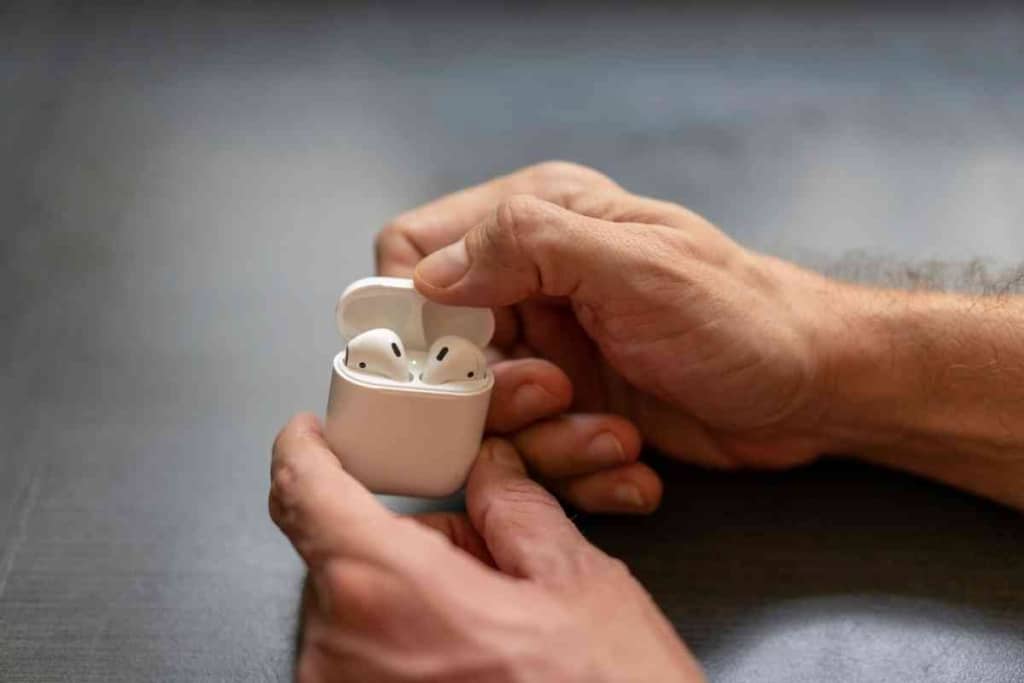 No matter how high-quality the device, there are limitations with Bluetooth that simply can't be circumvented.
Bluetooth's range is only about 35 feet, and it can be reduced beyond that by the presence of thick walls and other obstacles. There's no technical troubleshooting static and patchy audio.
Patchy audio is almost always caused by being too far from your audio source. The only solution is to move closer to the source of audio or bring your phone with you while walking around.
Spontaneous Playing and Pausing
Apple has a useful feature that detects the proximity of your AirPods. This detects when the buds are inserted and removed from the ears. Unfortunately, this sensor can get a little wonky at times, and the only solution is to turn it off completely.
Follow these steps to turn off Automatic Ear Detection if your AirPods are behaving a little odd.
Open the Settings app
Navigate to Bluetooth
Click the "i" beside your AirPods
Toggle off Automatic Ear Detection
Problems with Automatic Ear Detection
On the other hand, your Automatic Ear Detection might not be working at all. If you've made sure the setting is turned on in the Settings app, then the problem is likely due to dirt or earwax build-up. Try cleaning off your AirPods, and it should fix the problem.
Charging Problems
Charging problems won't be fixed by simply resetting your Airpod Pros to factory settings. Charging problems are likely caused by the lightning port or the lightning cable. The first step is to simply try a different charger. If that doesn't work, then it's time to clean out the port on your Charging Case. You can use a sim card removal tool or a toothpick to clean out the port.
Gently rub the tool around the inside of the port, making sure to hit the back and avoid touching the actual terminals too hard.
Battery Draining Too Fast
The only reason your battery will drain faster than it's supposed to is due to battery degradation. Getting the battery replaced is as simple as sending it to Apple for repairs. It'll cost you $49 for a battery replacement for the AirPod Pros, and it'll cost $79 for the AirPods Max.
On the other hand, customers who purchased AppleCare+ when they purchased their AirPods won't have to pay anything at all for a battery replacement.
The Other Advantages of AppleCare+
AppleCare+ has many other advantages aside from free battery replacement. AppleCare+ is Apple's version of an extended warranty. It adds to the one-year limited warranty, providing accidental damage protection in addition to factory defect protection.
It's rather cheap to replace your AirPods if you have AppleCare+. There is an $89 deductible for a lost AirPod Pro, and it only costs $99 to replace a misplaced Charging Case.
There is also a $29 deductible for all repairs with AirPod Pros. Compared to the $89 price tag for repair if you don't have the warranty, it's rather cheap to have your broken earbud repaired.
In addition to discounts on replacement and repair, AppleCare+ customers have unlimited access to 24/7 technical support, priority repair and shipping times, and access to onsite repair technicians.