How to View iPhone Photos on Mac without Importing
This post may contain affiliate links. As an Amazon affiliate, I earn from qualifying purchases.
Isn't it amazing that just about everyone today has more photos in the device in their back pocket than anyone in past times has ever had in their whole lifetime? The value of a photograph has always been precious, no matter when the photo was taken. When you have multiple devices, your photos are so much easier to organize, access, and control when they're all synced together.
To access photos from an iPhone on other Apple devices such as an iPad or MacBook computer, "iCloud Photos" settings must be enabled across each device. This will sync the photos and videos together, allowing the content to be viewed from anywhere without importing it to each device.
Once you have adjusted your settings to your personal preference, accessing all your content across all your devices is a breeze. You will never have to import, download, or email yourself your own photos again.
How to Adjust iCloud Settings
Apple makes things easy to adjust your devices to your own personal preferences, so you can run things your way. To view and access all your photos, videos, and saved content from multiple devices, you will need to adjust your iCloud Photos settings across every device that you are looking to sync.
iPhone
To adjust the iCloud settings on your iPhone:
Open the Settings app.
Tap on your name and/or photo.
Tap on "iCloud".
Tap on "Photos".
Turn on "iCloud Photos" so it shines green.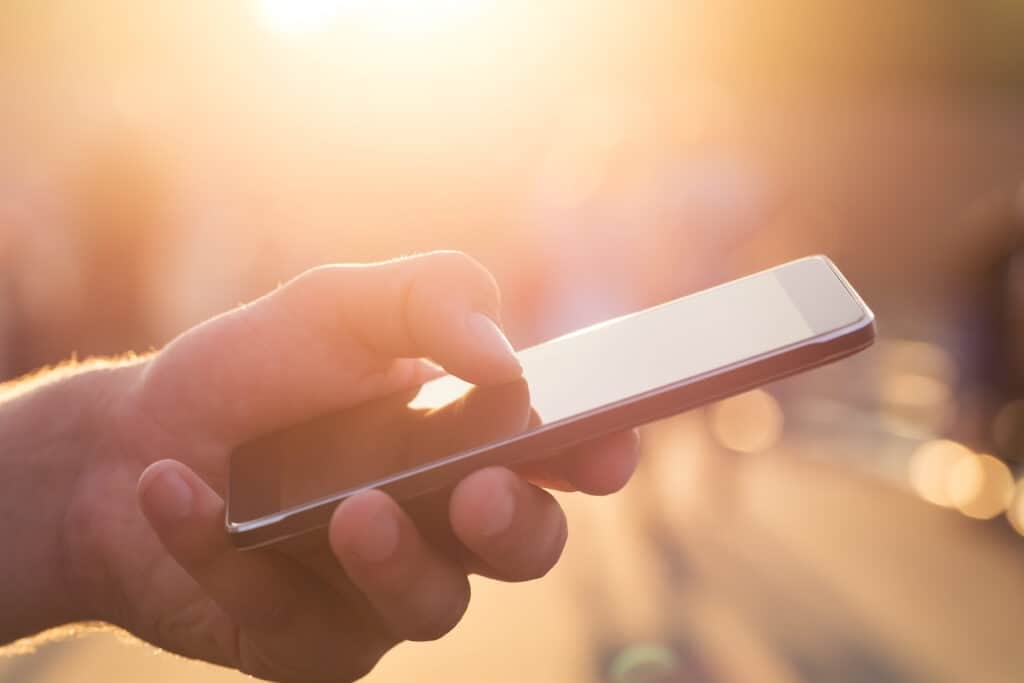 MacBook and/or Other Devices
To adjust the iCloud settings on your MacBook or other Apple devices you wish to sync:
Open the Photos app.
Click on "Photos".
Click on "Preferences".
Click on "iCloud".
Turn on "iCloud Photos" with the blue check.
When you have all your devices synced together through iCloud, it is important to understand that whatever changes you make to any of those photos on any of those devices, the same change will happen to all the photos on every other device.
Do not assume or think you can delete or edit a photo on your MacBook without also deleting it off your iPad and iPhone. The photos and videos on the other devices are not duplicates or copies. Those photos are the originals, so be careful not to make any changes you will later regret. (Source)
How to View iCloud Photos on Other Devices
If you have a mixture of Apple devices as well as other brands, and you want to access your photos and content on other non-Apple devices, you can do so from anywhere just as easily! Every Apple user has an Apple ID that is used on all their Apple devices to keep their information, payments, content, and identifications in order.
With an Apple ID, you access all your personal information through your account and content from any device, even if it's a Windows computer. This keeps that irreplaceable information as well as those important items safe and protected just for you.
To view your iPhone photos on a non-Apple device:
Go to icloud.com.
If you already have an Apple ID, sign in.
If you do not already have an Apple ID, create one, then sign in.
This makes everything nice and easy for those who have an iPhone, but who also have different devices that are not MacBook computers. This is also helpful in the unfortunate case of an accident or emergency when you may have lost, damaged, or broken your device and still need to access your information, photos, and videos.
Using iCloud does not give you unlimited space. When you are running low or reaching the maximum amount of storage available on your iCloud account, you will receive a notification or email. At that point, you can either clear some storage by deleting content you no longer need, or you can upgrade to get more space.
Either way, Apple will notify you ahead of time so you don't leave for vacation while unaware that you no longer have any more storage space left to document your adventures.
How to Import Content onto MacBook & Other Devices
The iCloud sync is great for those who enjoy having all their content on all their devices. But what about those who only want a few photos and videos on their MacBook, iPad, or other non-Apple devices? If this is the case for you, you will need to go through the process of importing and downloading each photo individually.
MacBook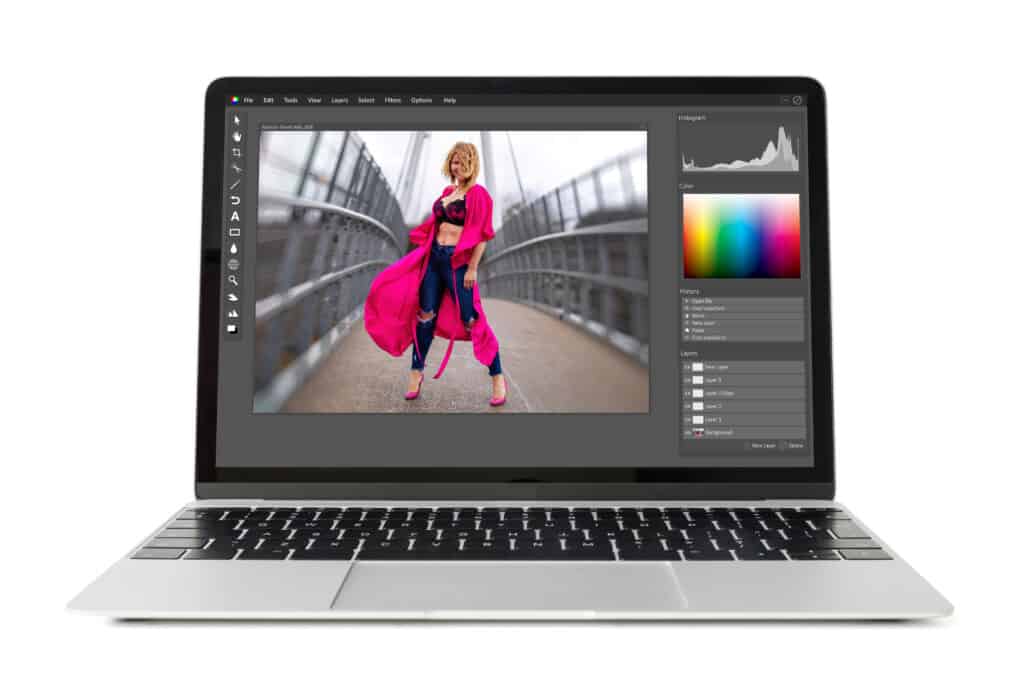 To import your content from your iPhone, iPad, or iPod Touch to your Macbook:
Connect your device to your MacBook computer using a USB cable.
Open the Photos app on the computer.
An Import screen should appear automatically. If so, select the photos you want to import and click "Import".
If the Import screen does not appear, click on your device's name in the Photos sidebar. You may need to unlock your device by using your passcode. If you are asked to "Trust This Computer", tap Trust.
Select where you want to import your photos in the "Import To" drop box.
Select the photos you wish to import individually and click "Import Selected" or click "Import All New Items".
Windows PC
To import your content from your iPhone, iPad, or iPod Touch to a Windows PC, you will need the iTunes 12.5.1 version or later. You will also need to download your photos in their original and full resolution to your Apple device beforehand.
Connect your device to the computer using a USB cable.
Unlock your device using your passcode if it is required.
Click on the "Start" button on the PC.
Click "Photos" to open the Photos app.
Click "Import", then "From a USB Device".
Select the items you wish to import and where you wish to save them.
If asked to "Trust This Computer", click "Trust" or "Allow".
If you have any issues downloading or transferring your content to a different device, you can refer to either the Apple Support site or the Microsoft Support site, depending on what kind of problems you may be experiencing.