How Do You View The Call Log On An iPhone? Explained!
Navigating the iOS device, many users often wonder about their call records. Whether you're aiming to edit a number, revisit an old call history, or even retrieve deleted call logs, iPhones offer a streamlined process. The recents tab serves as a primary gateway, but delving deeper reveals myriad functionalities. From using the menu option to exploring the settings app, this guide aims to shed light on the intricate details of accessing and managing every call made on your iPhone.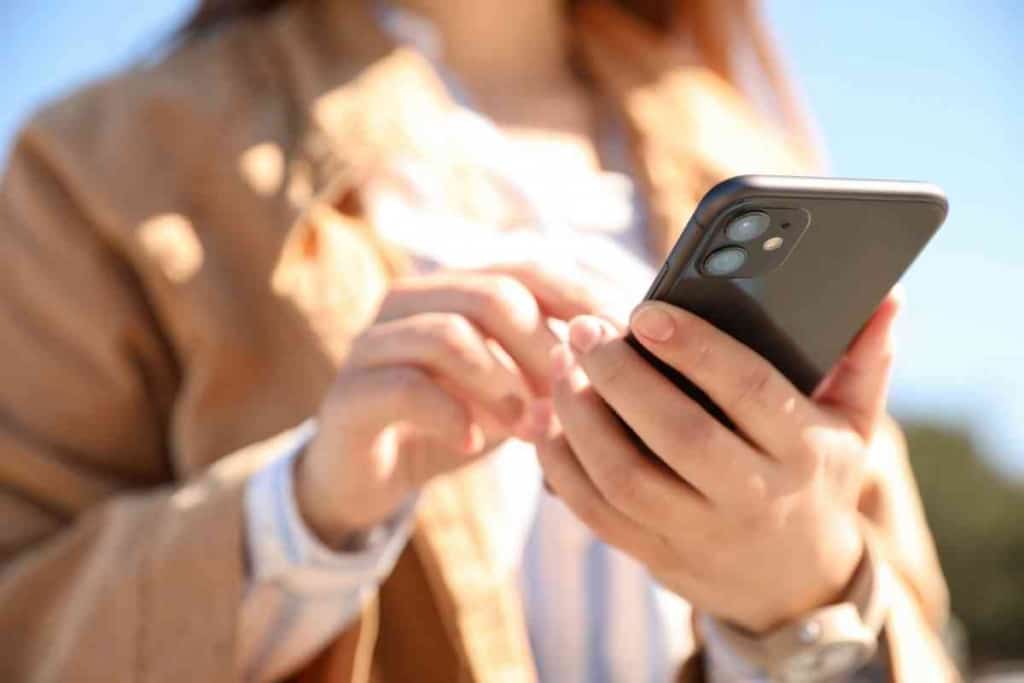 How To See All Calls Made on iPhone
The call log on an iPhone is most commonly found in the Phone app. Amongst the five icons presented in the Phone app, it should be on the second to the left option called Recents. The log gives you a list of all the phone calls received on the phone and some details about them.
We've used iPhones and other brands too. We've also helped people find many settings within their smartphones, including the phone call history. The good news is that the call log is one of the easiest things to find in an iPhone.
Key Takeaways
The iPhone's call log is readily found within the iPhone's Phone App
The Phone app is easily accessed from the green and white phone icon usually in the bottom left corner of the screen.
The call log shows you the most recent 100 phone calls
Where do I find the call log on an iPhone?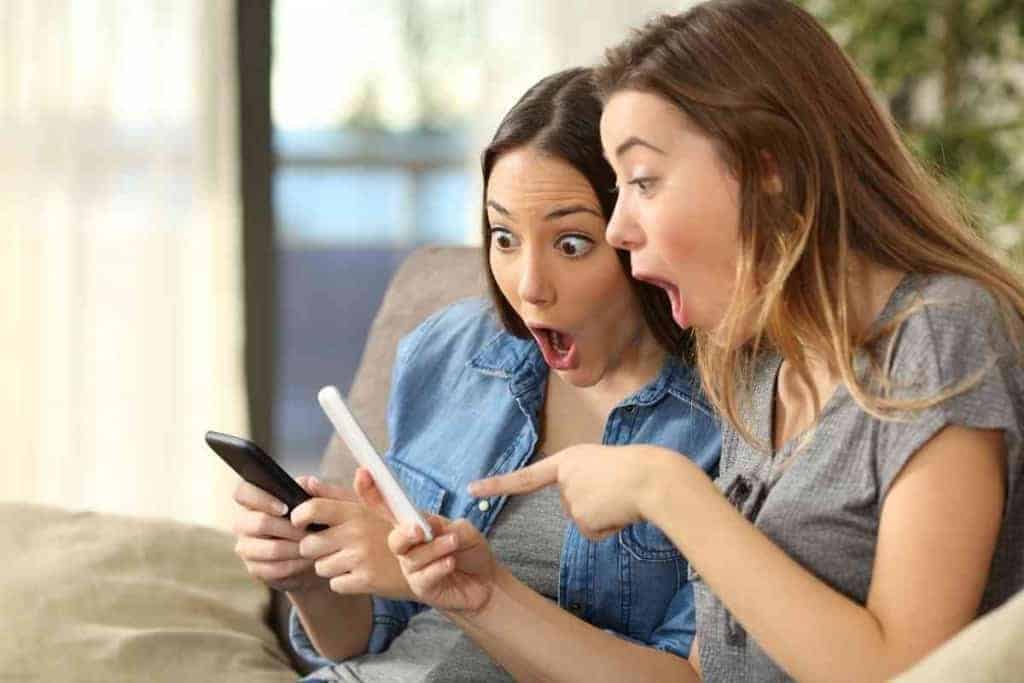 Let's start from the home screen. You'll first want to tap the "Home" button on the bottom middle of your iPhone.
The "Home" button has a white square inside that will lead you back to the base screen that has all your apps. To be fair, every app in your iPhone should give you ready access, but this gives you a good starting point.
The iPhone's Phone app (we capitalize it because Phone is the name of the app) should be in the bottom left corner of the phone, represented by a green button with a white phone at the center. The most common app you'll find near the phone app is the Mail app.
Touch the Phone app and it'll launch. Within the Phone app, you'll then want to touch the second button to the left.
The button is actually called "Recents," though it does not limit what you see to the most recent phone calls. If you scroll up and down this window, you'll see the names and phone numbers of recent contacts as well as whether or not you answered that call.
How many phone calls can I see on the iPhone's log?
Numbers matter to some people. So knowing how many recent phone calls are actually available might be important.
The iPhone shows you the most recent 100 phone calls. Deleting an individual call from the call log will just bring another call into your history.
If you make phone calls frequently or for some reason need proof of a phone call, you might be happy to hear that the iPhone stores 1000 phone calls.
These can't be viewed natively in the iPhone in a simple way – you'll have to delete lots of phone calls otherwise. You can find software for your computer that allows you to access more phone calls than the ones initially presented.
Most people will not need to see more than the first 100 calls, though the information is there. Apple makes the iPhone software so that the phone logs are just a small text file that will take up little space in the event you need to download the entire call log.
What If I Want to See Old Calls Made Before My 100 Recent calls?
If you wish to see your less recent calls before your recent 100, most cellular users can go online and log into their service account. Your complete call history will be there for you to scroll through.
Can I only Regain Deleted Calls On a Computer?
No, and here's how to do it on your iPhone.
Unlock your iPhone and navigate through to your Settings. From there, select your General options, then choose Reset. That's where you tap the "Erase Content and Settings" option. Data on your iPhone will then erase.
After this, your iPhone will take time to restart. Instructions will then appear on your device to take you to your App & Data information.
Can I Remove Call History From iCloud?
First, you'll want to use a USB cable to connect your iPhone to your PC.
Under Data Recovery, select Recover from iCloud and click the displayed right arrow. After you sign in to your iCloud account, select iCloud Backup and choose Call History clicking "OK.
This way, you'll be able to personally recover your call history by adding it to either your computer or iPhone.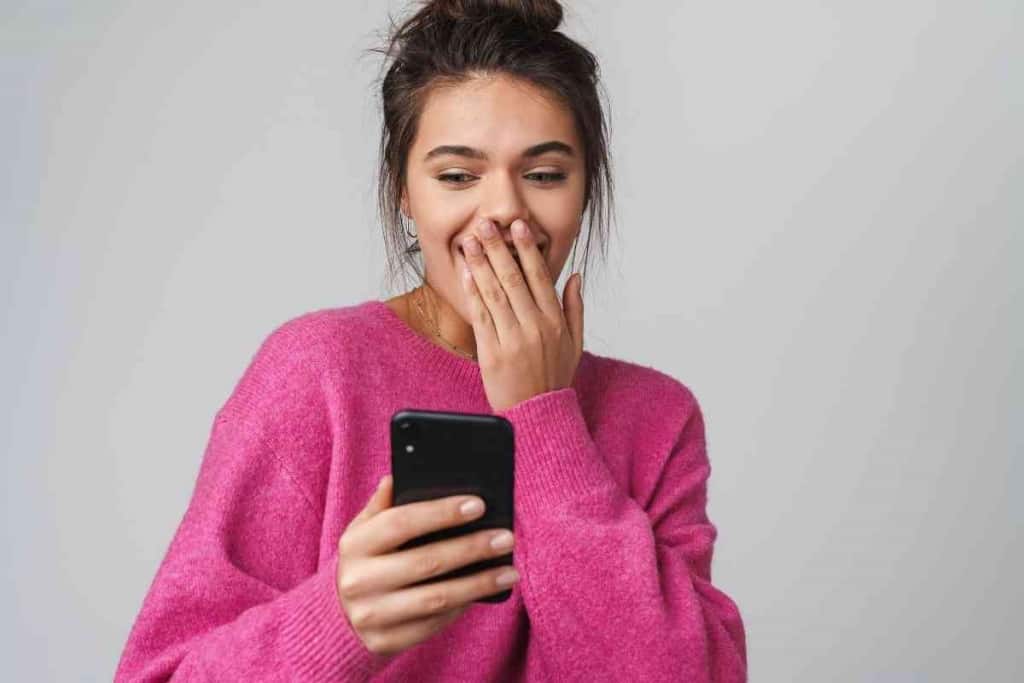 Can You Backup Your iPhone Call History on iCloud?
Yes. As established, you can back up the data of your call log and share it across your personal devices.
However, viewing that data is unavailable from the website and app. Only your iPhone Recents Screen actually displays call history.
How Long Does iCloud Store My Data
Once you sync iCloud to your iPhone, your device will automatically share your activity with Cloud even if your apps are disabled. Every bit of your activity is added to iCloud.
Once shared, iCloud will keep the recent data provided
Why would I need to access the call log?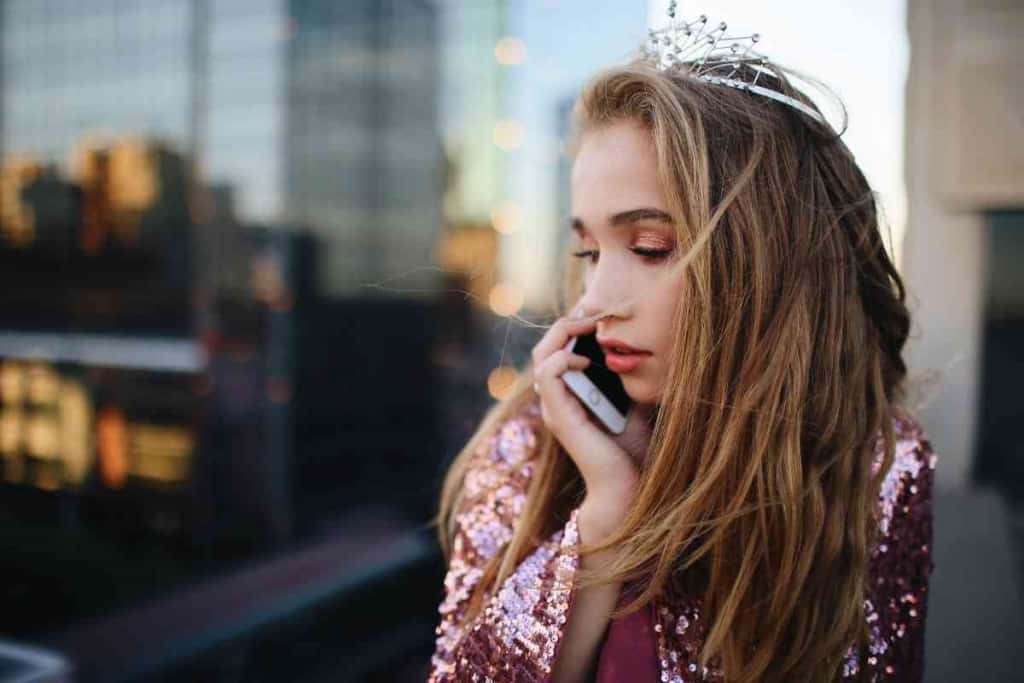 The most common reason to access your recent call log is to find a phone number you haven't saved to your device yet. You could also use the call log as proof that someone called you – or that you called someone.
If a friend says you didn't call them, you can just show them the call log and the length of the call to ensure that you didn't just hit the dial button then hang up.
What can I do with the call log on the iPhone?
The first purpose of the call log is to show you who called, how long the call was, and whether or not it went to voicemail or was picked up.
Within the Phone app, you can also send a text to the person who called you, copy their number, add them as a new contact, or delete the record of their call.
The call log also tells you whether the attempt to call was a voice call or a FaceTime video call. The FaceTime video call will show a tiny camcorder. FaceTime calls are only available with other Apple iPhones with the FaceTime app.
How do I know if I missed a call?
The iPhone call log can also tell you if you missed a call. You'll see the text showing the name and phone number as red.
Apple also makes it so the Phone app shows a red bubble with a number in it to indicate how many
How do I clear the call log?
If for some reason you want to delete the call log, or just one call, you can select that call and hold it down, after which a button will appear on the bottom of the screen that allows you to delete.
You should also be given the option to delete all calls in the log by just selecting all, then delete.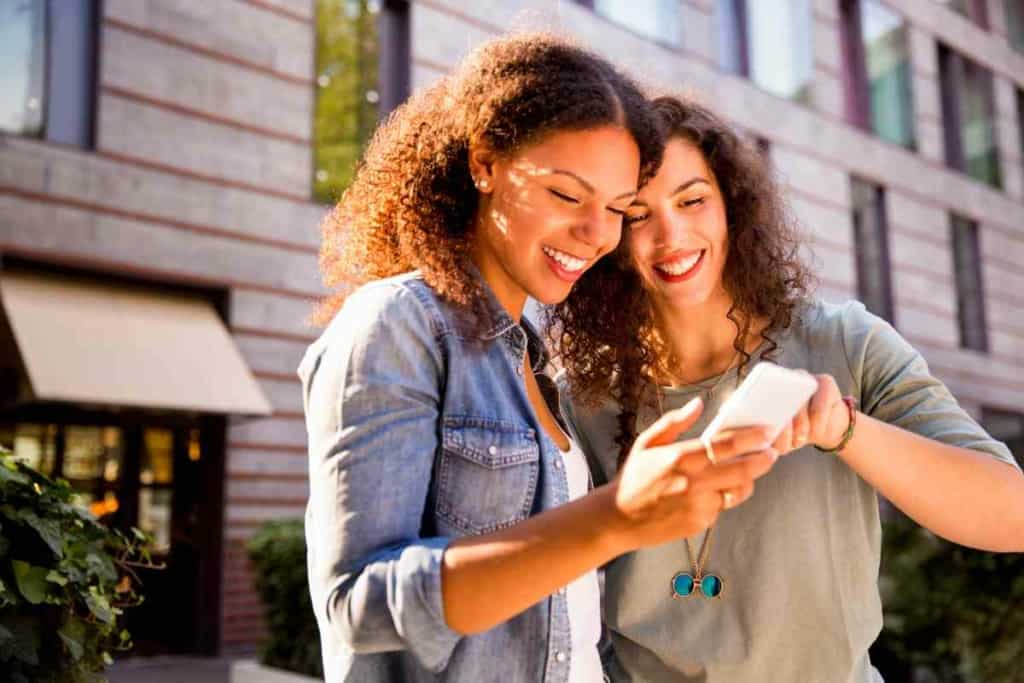 Why would you clear the call log?
Got a bunch of spam calls recently that you don't care to see? Did you submit your information for a major purchase and get a whole bunch of phone calls from salespeople? Trying to get rid of some evidence?
All viable reasons. We won't judge. Getting the information back is also going to be very difficult and probably costly for anyone interested enough to pursue it.
Can I get a different phone app?
You can. To be real honest, the iPhone's Phone app is pretty good, and we don't know why you would choose a different phone app. One motivation for doing so is to find an app that does Internet based calls, which are useful for people who are trying to find a cheaper way to make international phone calls.
How about voicemails?
Voicemails are accessible within the Phone app too, generally on the right side. Note that some cell phone companies also have their own app for voicemails. We don't have a particular opinion about the iPhone voicemail app versus others, but the Phone app makes voicemail quite easy to find and listen to.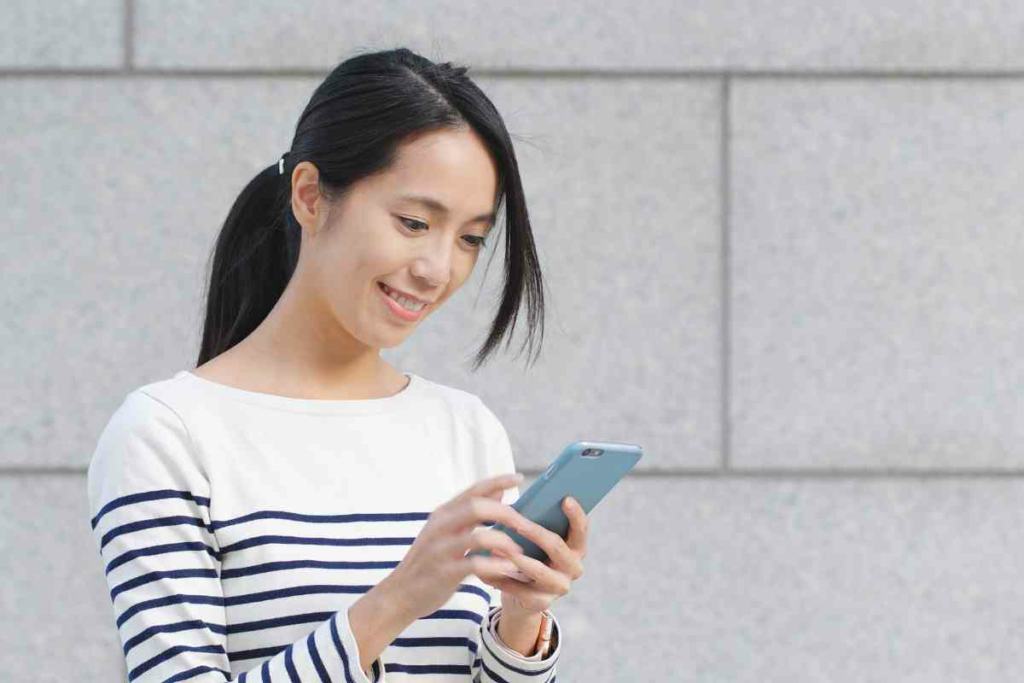 Can Call History Be Shared With Someone Else Such As Relatives?
If there's any time you have odd call entries recorded on your phone you know you never had, it's more than like you're sharing your Apple ID with someone else's device on iCloud.
Multiple devices can share data that are provided to and from the iCloud. To avoid this, make a separate Apple ID account.
So next time you discover weird history on your iPhone or iCloud account that doesn't add up to your experience, consider what other devices may have access.
Is There a Possibility to Track Another Person's Call History?
To be clear, people have a right to privacy. But in case of an emergency, there are ways to discover a foreign device's history.
The simple way is to gain access to their account information with the necessary password and phone number. You can also use a third-party tracking app.
Such ideas are perhaps useful for parental guidance.
What Does it Mean to Sync Call History?
Syncing your data is when your information and device activity is shared with a second party.
For example, when logging into your iPhone using Gmail, your Gmail account now has access to your data as well as keep track of texts and calls effortlessly.
Next to the area where you see "inbox" and "Draft" options, you'll find two other tabs called Calls and SMS, where you'll find such activity being displayed.
Are There Automatic Security Measures in Place?
No. Apple will have no way of telling whose logging in if all of the correct details are in order. protecting your Apple ID, along with its history and shared data will be your responsibility.
Keep it safe by managing the protection of your passwords and iCloud storage and who you're sharing it with.
Just remember, your calls and texts can only be viewed with access to your Apple ID. Keep the login information in memory.
Conclusion
Throughout the course of using an iPhone, the need to peek into the list of recent calls or recover deleted call history is common. With tools like iTunes backup and features within the settings app, plus the integration with mac through Finder, understanding and managing your call logs has never been more straightforward. Always remember to regularly backup files to ensure no essential call data is lost. And as you explore, the on-screen instructions will be your best guide, ensuring you get the most out of your phone's phone features.