Is Hulu Free with Amazon Prime?
Many people rely on video streaming services to get their TV and moving viewing entertainment.
At this point, more people than ever have cut the cord on cable in favor of streaming services that offer them the same or similar content for a fraction of the cost.
If you prefer going this route, you might wonder whether you can get Hulu for free with Amazon Prime.
Is Hulu Free with Amazon Prime?
Hulu is not free with Amazon Prime and you cannot get it at all through your Amazon Prime account. Hulu is a standalone streaming service that also offers the option of live TV service, while Amazon Prime offers a slew of perks including Prime Video, which is considered a competitor.
Launched in 2008, Hulu is one of the oldest video streaming services.
It was also originally a free, ad-based service that grew steadily more popular over time.
Hulu is one of the less expensive services as well at $7 for the ad-based version.
Hulu offers a variety of great original content, movies, comedy and drama TV shows, documentaries, and add-on channels for a few extra dollars per month with or without ads.
In recent years, it has even offered a live TV subscription for users who want extra content but don't want to deal with the hassle or cost of a cable TV subscription.
Although some of the streaming network's plans include ads, movies are all but ad-free except for at the very beginning before the picture starts.
Hulu allows you to create profiles for anyone sharing your account whether or not they are in your own household.
That means you can view your own saved TV shows and movies while your roommate can access their own content on their own profile.
The streaming service works with any device capable of streaming, including a smart TV, Roku, Xbox, PlayStation, tablet, iPod touch, smartphone or computer.
The subscriptions offered by Hulu are among the most affordable of the paid streaming services out there.
Hulu occasionally even offers deals to longtime subscribers such as $2 off the price of their subscriptions simply for being loyal to the platform.
For many users, the cheapest option with ads for $7 per month is the best value for the money.
However, if you're a big fan of an add-on bundle, it might be worth paying a few extra dollars each month.
For example, if you're a huge sports buff, you might be more than happy to pay $14 per month for the Disney add-on bundle, which gives you Disney Plus and ESPN Plus on top of Hulu itself.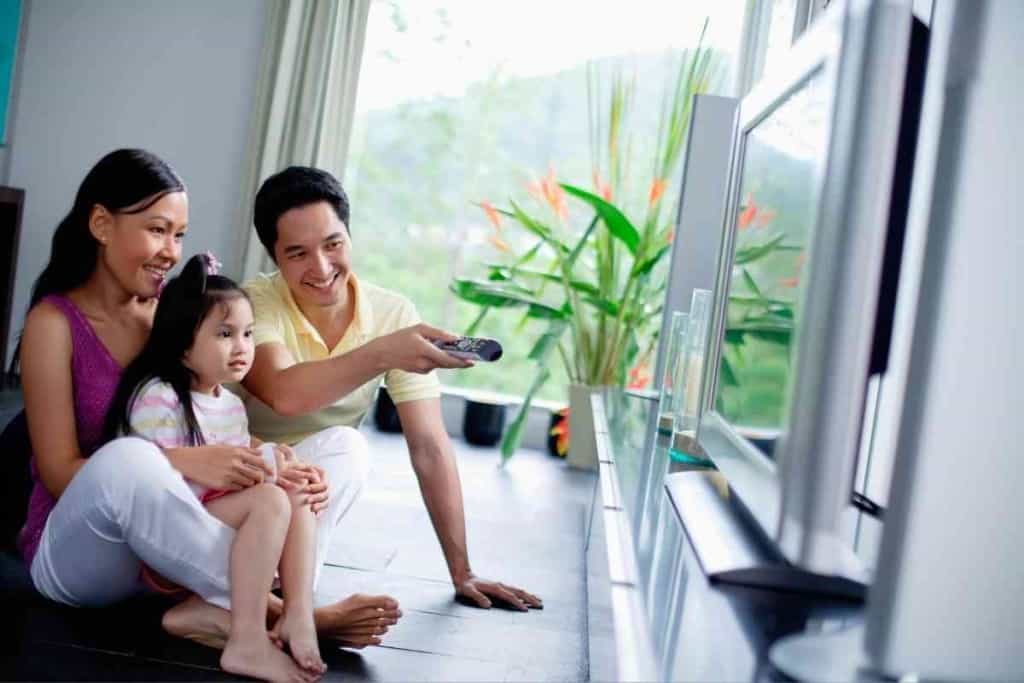 What is Amazon Prime?
Amazon Prime is different from Hulu and other video streaming services due to its inclusion of perks for Amazon users.
It gives you subscriptions, discounts, free shipping, Prime Day deals and video streaming through its Prime Video service.
In other words, Amazon Prime itself isn't a streaming service, but with it, you get Amazon's own streaming service, Prime Video.
Many people have Amazon Prime accounts because they regularly shop for items on Amazon's marketplace.
It costs $15 per month or $139 per year, which is a recent increase from $13 per month and $119 per year.
Amazon customers are torn about this price hike, with some unhappy while others don't mind paying that extra money.
Most likely, many users don't mind the cost increase due to the many perks offered in an Amazon Prime package.
It seems to have something for everyone: gamers, TV and movie enthusiasts, shoppers, music buffs, and more.
Anything you order should arrive at your door quickly, but if a delivery is late, Amazon will make up for it.
With an Amazon Prime account, you have access to the largest video streaming library available from any streaming service.
It beats Hulu and other popular and lesser-known streaming services in that regard and has a good selection of its own original content as well.
Many people find that it's well worth it just for the Prime Video streaming service alone.
Can You Get Hulu Free with Amazon Prime?
Since Hulu is a separate, standalone video streaming service, you cannot get it for free with an Amazon Prime account.
Additionally, although Hulu was once available for free, the only way you can get it for free now is when you first sign up as you get the first 30 days as a free trial.
After that period of time, you can decide whether you want to continue having Hulu and pay for it either monthly or annually.
Although Amazon Prime offers certain add-on options on Prime Video to subscribers such as Showtime, Starz, Brit Box and more, it doesn't offer Hulu for free or otherwise.
This is because both Hulu and Prime Video are separate, competing video streaming services.
Likewise, you cannot get Netflix, HBO Max, Peacock, Discovery Plus or any other streaming service through Amazon Prime but would have to pay separately for them.
How Do Hulu and Amazon Prime Compare?
If you don't already have Hulu or Amazon Prime, you might be wondering if you're better off going with one versus the other.
A comparison of the two can help you make an educated decision.
Hulu has some of its own original streaming content for your viewing pleasure.
Some examples include The Handmaid's Tale and the Into the Dark movie series.
It also has some other standalone original movies.
Amazon Prime's Prime Video streaming service also offers great original content such as The Marvelous Mrs. Maisel, Tom Clancey's Jack Ryan and The Boys.
Because it's a competitor of Hulu, you shouldn't expect to see any of the original content there that's offered by Hulu or any other streaming service.
However, you can see other TV shows and movies available on both services.
In terms of the volume of streaming content, Amazon is the clear winner.
Prime Video offers around 24,000 movie titles and around 2,100 TV shows for viewers.
Meanwhile, Hulu only offers around 3,000 shows and movies, which pales in comparison with its competitor.
As a result of those numbers, if you care more about quantity, you should be perfectly satisfied with Amazon Prime Video and Prime Video as your streaming service.
Plus, Amazon offers a variety of other perks.
However, if all you care about is streaming TV and movies, Hulu should be more than enough for your viewing pleasure.
How to Get Both Hulu and Amazon Prime Together
Although technically, you can't get Hulu free with Amazon Prime, there is still a way to get both together.
If you have an Amazon Fire TV or Amazon Fire Stick, you might already own an Amazon Prime account.
You can also sign up for a Hulu account for free for the initial 30-day trial through one of those devices.
However, if you prefer not to continue using Hulu and paying for it after the trial period ends, you can cancel it and delete the app from your device.
Of course, if you wish to keep it, you can pay for the subscription of your choice.
While you cannot get Hulu free with Amazon Prime, you can still get Hulu for the initial free 30-day trial if you choose.
It's up to you whether you want to keep Hulu and pay for it, get an Amazon Prime account or have both.