Kodi Fire Stick vs. Fire TV
This post may contain affiliate links. As an Amazon affiliate, I earn from qualifying purchases.
If you're shopping around for new streaming equipment and looking to upgrade your home entertainment experience, you've probably heard of the Kodi Fire Stick, and you've definitely heard of Fire TV.
But what's the difference?
What's the difference between Kodi FireStick and the Amazon Fire Stick?
Kodi is a TV streaming app that you can install on various devices, including Amazon Fire TV Stick, which allows you to organize your various media in one application. The Amazon Fire Stick, on the other hand, is a media streaming device through which you can access your content.
Microsoft developed the Kodi build about 20 years ago, and the XBMC Foundation manages it.
You can download Kodi from the Google play store easily since it's compatible with Android, OSX, Windows, and Linux. 
The Amazon Fire Stick is a physical device you need to purchase.
For more info on the differences between the Kodi Fire Stick and Amazon's Fire TV stick, read on!
How to Install Kodi on an Amazon Firestick Safely
You can easily install Kodi on an Amazon Firestick following a simple step guide. Firestick is versatile and offers great value and superb functionality.
It has many on-demand streaming services that you can access at any time.
When installing for the first time, you need to go to the settings section and click on the 'Device' option.
Here you will scroll down to the 'Developer Options' section and set 'Apps from Unknown Sources' to 'On'.
The next step involves heading to the Amazon App store and downloading the Downloader App.
Allow the Downloader app to access your media files and enter the Kodi URL to install Kodi.
Type www.kodi.com/download and select 'Go' to access the official website.
Once you are on the Kodi website, choose the Android Operating system option since it is available on All Fire TV devices.
Choose the 32-bit installation since it works best on Firesticks, but you can also use other versions.
The final step is installing the app and reviewing the permissions.
Once the installation process is done, you can connect to your internet service provider and start streaming.
Is Kodi Legal?
Kodi is legal, and it comes with various legitimate add-ons.
It also has a PlayOn Browser that you can access streaming services such as Amazon Prime and Netflix to watch your favorite shows and movies.
You also get a wide range of free Kodi add-ons such as Crackle, YouTube, Vimeo, SoundCloud es file explorer, and Dailymotion.
However, using a pre-loaded Kodi Box is not legal and can lead to legal issues.
This is because it may have illegal third-party add-ons like the official release.
Using these add-ons to stream or download copyrighted content can cost you huge fines or criminal charges.
It can be hard to differentiate between legitimate and illegal add-ons when using Kodi.
These add-ons may have malicious software and malware that make you vulnerable to security threats.
This is why you need a VPN to use Kodi safely.
Why the Firestick is not the Best Streaming Device for Kodi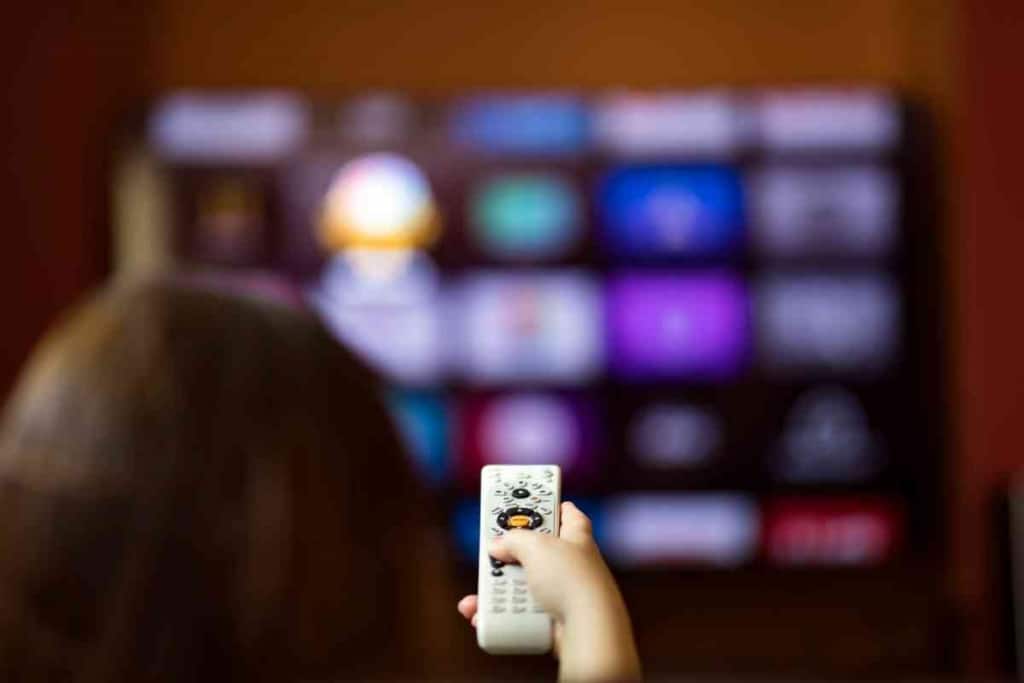 Firestick is a suitable device, especially for subscription services.
However, when it comes to Kodi, a few issues make it not the best streaming device.
First, Installing Kodi on Firestick involves compromising your security.
To download Kodi, you must allow the installation of a third party app which is a huge security risk.
These third-party apps can also cause your device to malfunction.
Firesticks and Kodi are not easily compatible, and you have to go around the intended usage of the device.
Additionally, Kodi does not perform well on Firestick compared to other devices.
Firesticks are also loaded with many adverts that may be a nuisance.
When you use Kodi on Firesticks, it uses your provided wireless connection.
You have to register your device with your Amazon account.
Providing your personal information exposes you to copyright infringement lawsuits.
Using the same wireless connection to log in to Firesticks and Kodi exposes your IP address.
If you use your device to stream copyrighted or pirated content without a license, you could face a lawsuit.
How to Use Kodi Safely
You can circumvent the risks of using Kodi on your Amazon Fire TV device.
The easiest way is to use a VPN that hides your identity and IP address.
A VPN or Virtual Private Network hides your IP address by using one or more servers for internet connection.
It is also worth noting that paid VPNs are more secure than free VPNs.
Some VPNs can even protect your device from being infected by malware by using built-in blockers.
Once you get a VPN, you need to connect it to your device before starting streaming.
Benefits of a VPN
Using a VPN while streaming with Kodi protects you from various threats.
It protects you from hacks and scams since Kodi is open-source.
Open-source software is available with its source code, which can be modified and distributed with its original rights.
Other examples of open-source software include VNC, Mozilla Firefox, raspberry pi, etc.
You can also face Man-in-the-middle attacks where a hacker gains access to your Kodi account and gets your personal information.
Another way hackers can access your private information via Kodi is by launching DDoS attacks.
These attacks involve flooding your servicer with malicious traffic to get you out of the application.
If you stream Kodi without a VPN, your ISP can monitor everything you do online.
The ISP can report your activity when you stream using an illegal add-on.
VPNs use military-grade encryption that protects your data.
Tips on How to Choose a VPN for Kodi
There are a few considerations you need to consider when choosing the best VPN for watching Kodi.
First, you need to consider the server speed since it determines the video quality.
A fast VPN lets you steam hassle-free without lagging or buffering and download at lightning-fast speeds.
Your VPN should have top-notch security features to protect you from security threats and malwares.
It should also have updated protocols, military-grade encryptions and unique features like a kill switch that can detect when the VPN is malfunctioning and cut the internet.
Another crucial feature is multi-device compatibility, enabling your VPN to work on major platforms.
You also need a VPN that you can configure to your router to use with your game consoles, media players and smart TV.
A good VPN should have a huge server network that can cover different regions across the country.
A vast server network also gives you a steady connection and reduces congestion.
It should also come with a step guide for easy usage.
Lastly, it would help to have a VPN with a no-logs policy and uphold your privacy.
This means it does not monitor your websites or store your personal information.
It also prevents ant tracking of your IP address if your download copyrighted content.
Is Kodi worth Having on Firestick
Kodi is a great device, even though it comes with its share of risks.
It is implausible that you will get sued for using Kodi on Amazon Firesticks.
You may avoid using Kodi on Firesticks if you do not wish to expose your IP address. However, you can encrypt your connection to prevent sharing your IP address and enjoy streaming on Kodi.
Is a Firestick the Same as Fire TV
Amazon offers various streaming devices to stream your favorite content.
The devices have some things in common and tend to differ in design, cost, and features.
Here are some of the basics, similarities, differences, and features of the two streaming devices.
Amazon Fire TV
Fire TV is a streaming device that offers various benefits and includes high-quality features that improve your entertainment experience.
The new build version is 2.6 x 2.6 x 0.6 inches and weighs about 3.1 ounces.
It comes with a 2GB Ram, which enhances connectivity with smartphones.
The box has a micro USB port for power and a standard HDMI male that you plug into your HDTV.
Once you've plugged the Fire TV, you'll need to connect the power adapter and connect to your Wi-Fi network.
There is also an optional Ethernet port that you can connect to the internet.
Firestick
Firestick offers the same streaming benefits as Fire TV but in a compact and more affordable package.
It is shaped like a little stick and weighs about 1.1 ounces.
You only need to plug Firestick into the back of your TV and connect to the internet via Wi-Fi, and then you can start streaming content.
Due to its size and weight, it is ideal to fit behind your HDTV.
Firestick gives you access to many apps such as Hulu, Netflix, Amazon Prime Video, and YouTube.
The Firestick package includes an Alexa Voice Remote, an HDMI extender, a USB cable and power adapter, and two AAA batteries.
It can work on any TV with an HDMI port and play 4K and HD content.
Benefits of Fire TV and Firestick
Fire TV
Fire TV gives you access to over 500,000 films and episodes for an immersive entertainment experience. You can stream from your favorite streaming platforms like Prime Video, Hulu, Starz, HBO, etc. You can stream via Prime Music, iHeart Radio, and Spotify for music.
It is compatible with 4K ultra high definition TV models for high definition picture quality and captivating entertainment. It is also compatible with Dolby Digital, Dolby Atmos, and Dolby Digital Plus for quality audio. Additionally, you can access live TV via an antenna to watch broadcast networks for free or pay for subscriptions via Sling TV or DirectTV.
Firestick
On the other hand, Firestick offers an engaging atmosphere as it is compatible with high-definition TV models. It also provides high-quality sound such as 5.1 surround sound, Dolby Audio, and 2-inch stereo. You can enjoy content from various sources and play music and games as well.
Due to its compact size, Firestick is easily portable, and you can enjoy on-the-go streaming. You can easily connect it to HDTVs and use it as a mobile device while travelling whenever you want to enjoy entertainment access.
The Differences between Fire TV and Firestick
Knowing the differences and similarities between Fire TV and Stick can help you determine which one is ideal for you. The main differences come in design, features, price, and operating system.
Design
The Amazon Fire TV and Stick vastly differ in terms of physical appearance. Firestick has a simple and compact design that is slightly larger than a USB stick. On one side, it has a USB port for power and an HDMI port on the other end for connecting to a TV. The Fire TV cube comes in a slim black box with HDMI, a USB cable, and a microphone for the Alexa Voice Remote.
Features
The Amazon Fire TV comes with a 1.5GHz ARM Cortex-A53 quad-core processor from Amlogic. It has 8GB of storage and 2GB of RAM. The MALi450 GPU can play HDR and 4K videos at 60 frames per second. Fire TV runs on the latest version of Fire OS 6, a modified version of Android present in the Android TV box.
Firestick has a 1.3GHz processor, 8GB storage and 1GB RAM, and 1080P HD resolution. Both Fire TV and sticks allow Bluetooth and Wi-Fi connections. Firesticks runs Fire OS 5, an older version of the Fire OS on Fire TV.
How is Firestick different from Roku?
Firestick and Roku are among the most popular devices for streaming in the market. However, they have many differences regarding their features and usability. So what are these differences?
Ease of Use
Both devices are easy to use and have a similar installation process. One of the main differences is the interface, where they differ significantly. Roku has a relatively simpler home screen, making it easier to find specific content. It also allows you to organize your content based on your preference, and you can easily add channels.
On the other hand, Firestick is also easy to use and displays recommendations based on your recent activity. However, you cannot organize your apps, and it focuses more on what is available on Amazon Prime Video.
Voice Assistant and Remote Control
Firestick uses Alexa voice assistant, and you can use it to issue voice commands. You can also use Alexa to ask questions or control other Amazon Smart home devices. Firestick has a sleeker remote, which comes with voice control.
Roku uses both Alexa and Google Assistant, which you can use to control Google Home devices. Roku's remote offers extra functions and a private listing option.
Video and Audio Quality
When it comes to video quality, both Firestick and Roku offer 1080p on almost all their devices. However, Roku offers 4K streaming on all its devices, while Firestick only offers it on selected devices. All Firestick devices are compatible with Dolby Atmos, while Roku only offers it on the top devices.
Streaming Services and Channels
It is difficult to determine which device offers more content between the two, but it is easy to compare the various channels offered. Both devices offer popular services such as Hulu, Netflix, BBC iPlayer, YouTube, HBO, Sling TV, and Amazon Prime. Roku offers the Roku channel and plenty of free movies.
It is difficult to determine the best device between the two, and your best choice will depend on your preference. You may likely choose Firestick if you have access to the Amazon Appstore and an Amazon Prime subscription.