How to Set Up a Japanese Keyboard on the PS5
This post may contain affiliate links. As an Amazon affiliate, I earn from qualifying purchases.
Sony designed the PlayStation 5 with global users in mind. Consequently, the PS5 offers diverse language options to cater to its international audience. Here's a simple guide on how to set up a Japanese keyboard on your PS5.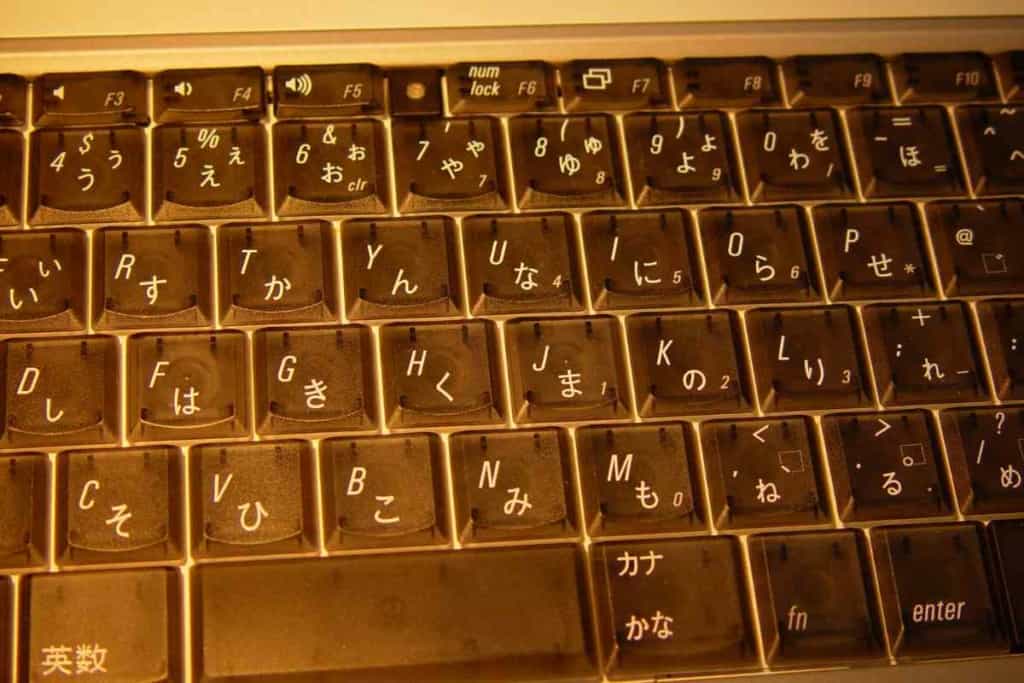 By the way, if you haven't played Ghost of Tsushima on the PS5 yet, you're missing out!
How do you set up a Japanese keyboard on the PS5?
To set up a Japanese keyboard on the PS5, navigate to the home screen after turning on your console. Access the "Settings" option and find "Language" on the left menu. From there, select "Input Language" and choose "Japanese." Your PS5 will now default to a Japanese input.
Enhance your gaming experience by mastering language settings, optimizing your hardware, and understanding regional variations. Our comprehensive guides, backed by a team of tech enthusiasts and gaming experts, ensure you're always a step ahead. Learn about top-performing accessories, tips for seamless gameplay, and the cultural nuances of gaming in different regions.
Our commitment is to provide accurate and timely information. Behind every piece of content, there's a team of skilled authors, editors, and researchers ensuring you receive authoritative and high-quality resources. With their vast experience and expertise, you can rely on the information we present.
Step-by-Step Guide to Change Keyboard Language to Japanese:
Turn on your PS5: Ensure your console is powered on and you're signed into your account.
Navigate to the Home Screen: This is the main interface you see once you're logged in.
Access Settings: Locate the "Settings" option, typically represented by a gear icon.
Find the Language Option: On the left side of the screen, you'll find a menu. Scroll down until you see "Language."
Choose Input Language: Click on the "Language" option, then select "Input Language."
Select Japanese: From the list of languages, choose "Japanese." Once selected, Japanese will become the default input language on your console.
If you prefer physical keyboards, many PlayStation-compatible keyboards are available online. After purchasing, simply connect it to your PS5, follow the above steps to change the language, and you'll be good to go.
Top 5 Japanese Keyboards for Your PS5
Using a dedicated Japanese keyboard can drastically enhance your PS5 experience, especially if you've set Japanese as your primary language. Here are two of the best Japanese keyboards available in the market:
HyperX Alloy Japanese Keyboard
Bilingual Key Design: HyperX alloy features both English and Japanese characters, making it ideal for users who frequently switch between the two languages.
Efficient Typing: The keys have a shorter pre-travel distance, ensuring a swift and responsive typing experience.
Sturdy Build: While it might not lead the mechanical gaming keyboard charts, its design and build quality are commendable.
Cherry Keycaps Japanese Keyboard
Multi-colored Options: Users can choose from four vibrant colors to match their setup or mood.
Full-Key Set: With its 108 keys, the keyboard offers comprehensive coverage for all your typing needs.
Ergonomic Design: Its curved layout and overall ergonomic build promise a comfortable typing experience.
Customization: For those who like to tweak their tools, the Cherry Keycaps keyboard provides the flexibility to customize and build on its mechanical board.
Topre Realforce Japanese Keyboard
Silent Typing: A distinguishing feature of the Topre Realforce is its quiet typing experience, ensuring a noise-free environment.
Durability: The keyboard has fade-resistant labeled keys, making it a long-lasting investment for avid PS5 users.
Ideal for PS5 Gaming: Given its features and responsiveness, this keyboard ensures a seamless experience for game searches and in-console typing.
Chonchow Japanese Keyboard
Versatility: The Chonchow keyboard is not just limited to the PS5; it's compatible with the PS4 and other gaming consoles too.
Luminosity: It comes with a breathable RGB LED backlight boasting four programmable brightness levels.
Dual Language: The 108-key layout is labeled in both English and Japanese, facilitating easy language switching.
Built to Last: The keyboard's construction utilizes premium ABS materials, resulting in outstanding abrasion resistance, easy cleaning, and fade-resistant key labeling.
Molgria Japanese Keyboard
Compact Design: With its 71 keys labeled in both languages, the Molgria Japanese keyboard is simple yet effective.
Durable Build: PBT materials are used in its construction, ensuring long-lasting use.
Unique Aesthetics: The keyboard flaunts a persistent color pattern that's resistant to fading, even during cleaning.
Practical Considerations: For US users, electrical plugs are necessary. Furthermore, due to varying outlets and voltage in different countries, travelers might need a converter or adapter for this keyboard.
Is There a PS5 Japanese Model?
Absolutely! Sony has recently announced the availability of a PS5 Japanese digital edition. This model comes with a few distinguishing features compared to the standard PS5 digital edition:
Default Language Setting
Original PS5: This version uses English as its primary language setting.
PS5 Japanese Edition: Japanese is set as the default language.
Physical Differences
Size and Weight: The Japanese model is slightly lighter than the original edition.
User Experience
Manual Guide: When setting up the Japanese PS5 edition, an official manual guide is required, making the process different from the original PS5, which is generally more intuitive to set up.
If your preference leans toward using Japanese as the primary console language or if you're keen on experiencing Sony's regional variations, the PS5 Japanese version might be just what you're looking for.
Conclusion
The world of gaming is vast and diverse, and the PS5 stands testament to that diversity with its international appeal. By equipping yourself with the knowledge to navigate language settings and understanding the unique features of regional models, you ensure a seamless and enhanced gaming experience. Remember, it's not just about playing the game, but immersing oneself fully in it. Armed with the right tools, such as the optimal keyboard and understanding of your console, you are set to elevate your PS5 journey. Stay connected for more insights and guides, and always game on with confidence and flair!