Laptop Power Button Not Working? 7 Troubleshooting Steps
This post may contain affiliate links. As an Amazon affiliate, I earn from qualifying purchases.
Ever had a laptop power button not working? Knowing how to troubleshoot fast is the only way to get some peace of mind. Dealing with laptops that do not work is one of the most frustrating experiences. You may even be tempted to throw the laptop aside after several attempts. The good news is that your laptop will not stop working out of the blues. There will always be good reasons why this happens.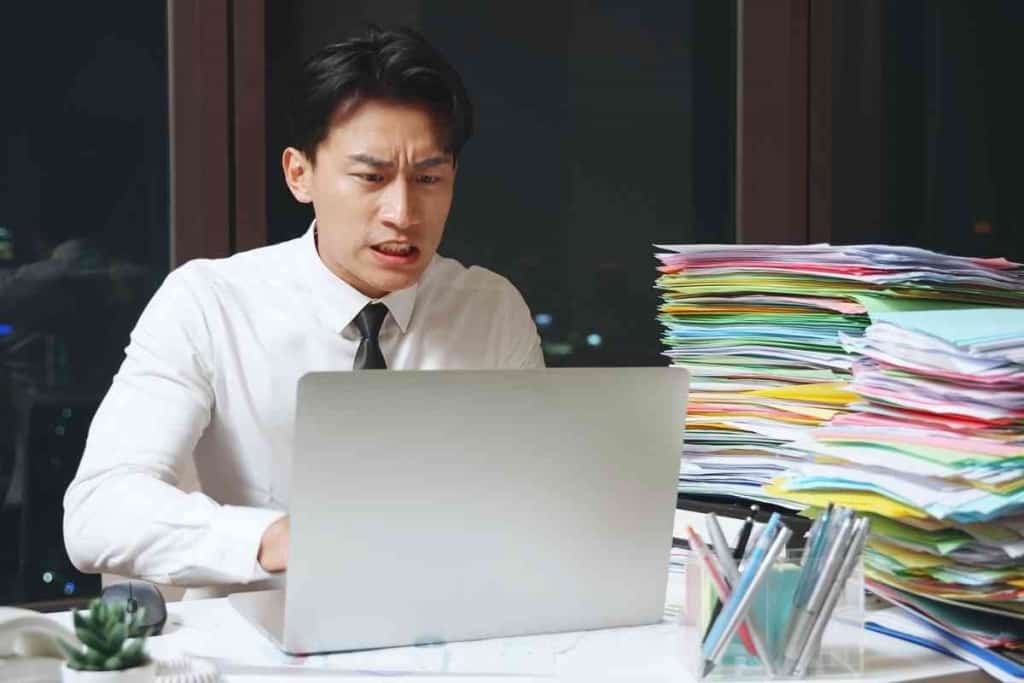 Table of Contents
Why isn't my laptop's power button working?
A power button may sometimes fail to turn on for several reasons, including having a faulty AC adapter, DC jack, battery, hard drive, and RAM, among others. The secret is to find a solution fast, including removing the power button. There are several other solutions you ought to explore.
Try a few suggested remedies until you find one that works for you. Fortunately, most of these suggestions are easy to apply. You will love the fact that you don't even have to use the power button to switch the switch on the laptop.
Learn what works every time you encounter such a hurdle. Then, keep reading to discover proven, tested, and tried suggestions. Troubleshooting will help you to isolate the actual problem that's making your laptop's power button not work.
7 ways to troubleshoot a malfunctioning laptop power button
There are many reasons why laptops fail to switch on when one tries them. These range from power connection concerns and battery plugins. More often than not, such laptops fail to turn on because the problem exists in the power supply being constantly interrupted.
The power supply, video card, RAM, battery, and motherboard are the biggest suspects when your laptop fails to boot after pressing its power button.
The issues range from simple to more complex problems that may need professional intervention. So, start with the simplest and progress to the complex ones if it still doesn't work.
Below are a few unique but practical ways to fix such an error.
Consider Installing an Alternative Power Button
This is probably one of the first things you should try doing. It is the right thing to do if you intend to eliminate a broken switch and swap it. To achieve this, proceed as follows:
Remove the battery as well as the computer's power source
Next, remove the hard drive and RAM
Get the keyboard frame out
Next, ensure that the top frame is removed and establish your laptop's power button location
Replace the faulty button with a brand new one that works
Put the laptop back together as it should be
One thing to note about the procedure is to familiarize yourself with the laptop's hardware before attempting this technique. While it works when one can nail it, it can quickly go south and cause more damage than good.
Fortunately, other easy and effective ways exist to achieve results without dealing with the button.
Turning On Your Computer Using the Keyboard
It is advisable to enable the BIOS to act as the backup/ extra power button. This is because you never know when your power button will act up, which is very common with most computers. Fortunately, you can use your keyboard to turn on the power as follows.
Press the DEL, F2, or F10 keys to access the BIOS where you can boot your laptop.
Go to the settings section, power management, and press on this. Note that this is not similar across the board since it differs depending on the manufacturer. Even so, you will find something closely resembling the power button on your keyboard.
Proceed to configure the relevant keys (power back-up) and then save these to settings.
Proceed to shut down the laptop and complete by testing the BIOS to ensure you have adequately enabled it.
Going through the technique is easier and better. It spares you from going through all the other complex measures.
Using Motherboard to Turn it On
This is a sure bet for all laptops, no matter how damaged or faulty the laptop is. To use this method, proceed as follows:
Get the charging cable unplugged from the laptop
Get its case off and find the location of the button.
Get rid of the said button.
Locate the 3-6 pins often located under these buttons
Get a conductor, which could be a screwdriver, and cause pins 1 & 3 to help short circuit. You can also choose the alternative of connecting the pins to a wire.
Next, wait for the laptop to go on.
While this is the surest way to get the laptop back on, it is not the most recommended method. Professionals believe regularly doing this can cause severe damage to the motherboard or your laptop chassis, which is worse than a faulty power button.
If you have other alternatives, then explore them before getting to this.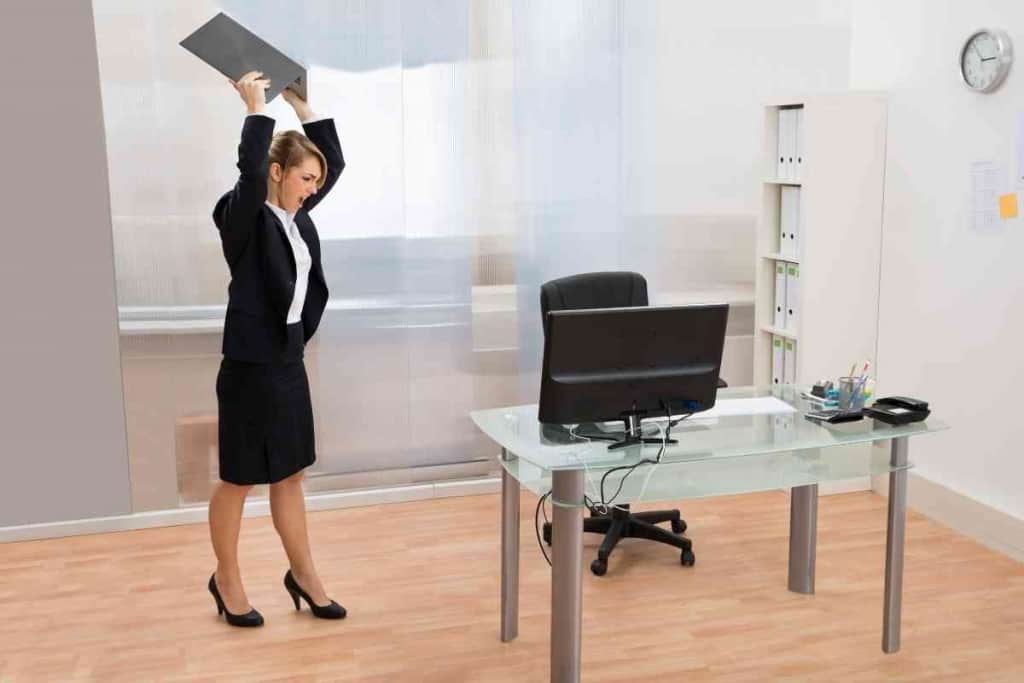 Use Clock Battery Technique to Turn Your Laptop On
This is another straightforward and technical method for getting your laptop back on. As such, you need to pay attention to the process to avoid making mistakes.
First, disconnect the laptop's battery cable from its motherboard. Note that this cable is different and not related to your charging cable.
Disconnect the clock battery from the laptop's motherboard
Consider this a cold-start technique that powers the laptop if connected to power sources. However, there may be a downside for those who don't want to lose content on their laptops.
This method causes the laptop to reset to factory return, so it is best to ensure you have all vital information backed up elsewhere.
Turning on Your Laptop through the Wall Socket
The said technique works for several laptop brands, including Dell. You can also be sure you'll not short circuit your laptop due to a lack of a button.
Begin by disconnecting the cable connecting your power button and motherboard
Next, get the battery out of the laptop
Plug into the wall socket? Watch it power on
Make sure to replace the laptop's battery if you need it unplugged.
When using this method, you may need to configure the laptop's BIOS as this is what is responsible for turning the laptop on if connected to the AC for some of the laptops.
Turning on the Laptop with a Laptop Lid
In most cases, the laptop only goes to sleep mode if it has an open lid. However, it is also possible to configure your machine to turn it off or on without closing the lid.
Press F10, DEL, of F2 to enter BIOS when starting the laptop.
Next, enter the power management
Next, adjust the setting following "power on with open lid."
Opening the Laptop Via Wake-On LAN
This is the other alternative for preventive power button challenges. For this, proceed as follows:
First, enter the BIOS, which is achieved by pressing any of the following keys, "F10", "F2", and "DEL" buttons every time the laptop starts.
Proceed to enter the "power management."
Next, enable the Wake-on LAN and set preferred keys to turn your laptop on.
Complete by saving the setting and rebooting.
Additionally, you should reset/ configure the network card. This is done on a different computer or laptop if this is to work correctly. To achieve this, proceed as follows:
Starting by opening the device manager
Go to Network Adapter, then choose Properties
Click on power management, then pick "Allow this device to wake the computer."
In the advanced section, choose "Wake on the magic packet."
The process is much easier for mac owners. All you need to do is open the system preferences and visit the energy saver, then check on "Wake for network access."
Once you have followed through with the processes described above, work on accessing the router configuration to check for WOL settings
For example, you may be forced to consider setting the port forward. Alternatively, you can choose to download the DNS service for your mobile.
This is the technique that makes it possible to reboot the laptop remotely. Try it if that is what you want.
In the end, what matters is to find a way to help power your laptop even when the power button has broken. Several techniques exist to help achieve your goal. Find one that works best for you and is least taxing or risky.
Fortunately, there are several methods you can try to start your computer when the power button is stuck. Try the best approach or several techniques each time you face this issue since it is prevalent.