How To Get Shudder On An Apple TV
Shudder is a haven for those who relish the horror genre, but have you wondered how to integrate it seamlessly with your Apple TV experience?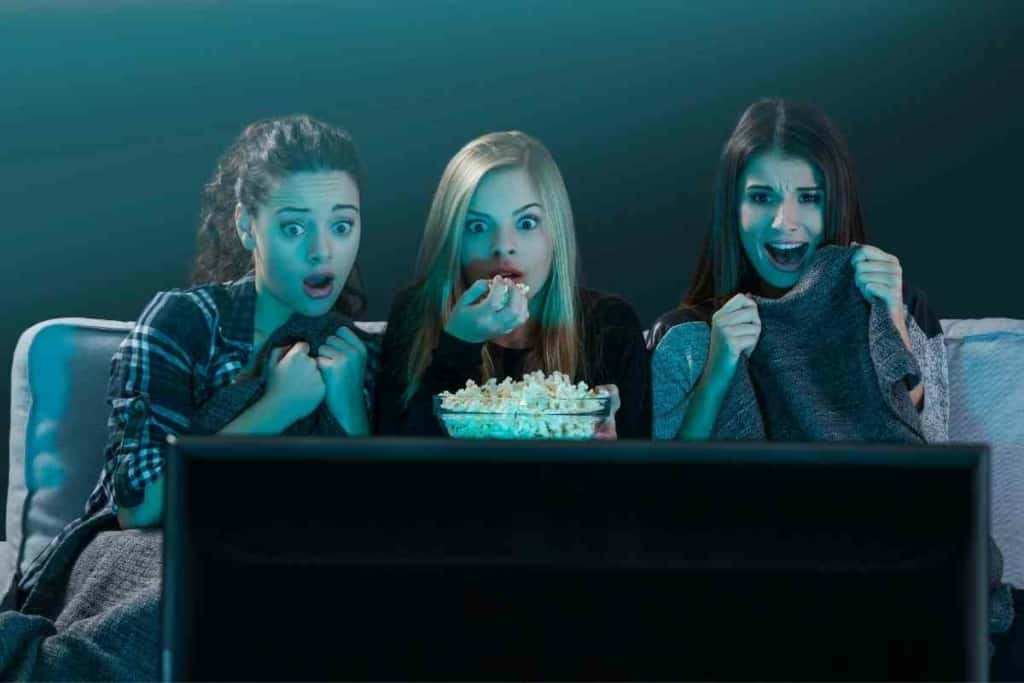 Related Content! How To Add Channels On Apple TV!
How do you get Shudder on Apple TV?
Begin by heading over to the Shudder website, create your account, and choose from their array of subscriptions. It's a gateway to transforming how you consume horror content.
Whether you're already familiar with platforms like Roku or Amazon Fire TV, bringing Shudder into your living room via Apple TV is uncomplicated.
Key Takeaways
Shudder, tailored for Apple TV enthusiasts, is a steal with its cost-effective subscription models.
Beyond the scares, Shudder serves as a window into the world of filmmakers and directors, illuminating the creative processes behind your favorite scares.
Jump onto Shudder effortlessly, either through its app on Apple TV or via the website.
Choose between the enticing monthly package at $4.99 or the value-packed annual plan for $49.99.
Shudder Unveiled
Horror fans, you're in for a treat! Shudder boasts a vast collection that spans across various sub-genres. From eternal classics that narrate tales of vampires to contemporary stories of zombies, there's something for every thrill-seeker.
Not just limited to movies, the streaming service encompasses TV shows, shorts, documentaries, and even a lineup of impressive original series. It's not just a platform; it's a universe for those who have an insatiable appetite for thrills and chills.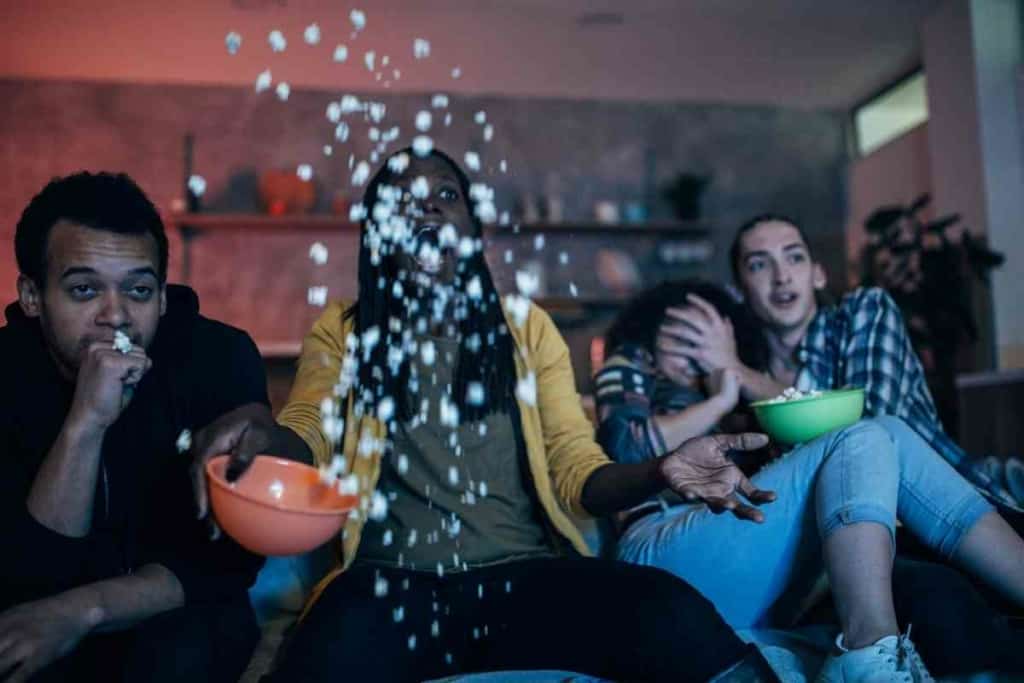 Subscribing to Shudder via Apple TV
Ready to elevate your viewing experience? With Shudder's streaming services, available both monthly and annually, you're in control. Guides are readily available online to walk you through integrating Shudder with Apple TV.
Pick the plan that aligns with your viewing preferences, either at $4.99 monthly or an annual dive at $49.99. But, no matter the choice, anticipate endless hours of hair-raising entertainment!
What's Included in the Shudder Subscription Plan?
Dive into the world of Shudder, and you'll unlock exclusive access to original series like "Creepshow" and "The Last Drive-In with Joe Bob Briggs."
Apart from these spine-tingling series, you'll get a backstage pass with behind-the-scenes insights into these horror masterpieces. Ever wondered about the minds behind these tales of terror? Exclusive interviews with renowned directors and filmmakers unravel the magic of creating iconic horror narratives.
Level up your viewing experience with live watch parties, connecting with a community of Shudder fans globally.
But that's not all. Your subscription also entitles you to attractive discounts on merchandise and exclusive deals on soundtracks from bands featured in several episodes.
Given its treasure trove of offerings, it's no wonder Shudder ranks among the top streaming platforms for horror enthusiasts.
How to Get Shudder Rolling on Apple TV
Jumpstart your horror binge-watching by setting up Shudder on your Apple TV. Here's how:
Begin on your Apple TV's home screen and click on the TV icon.
Next, head over to the 'App Store'.
Use the search bar at the top to type in and search for "Shudder".
Once located, tap on the 'Get' button to download and install Shudder onto your device.
Set up your account by inputting an email address and creating a secure password.
Choose a preferred payment method to unlock the vast content library on Shudder.
And voilà! Dive into a world of horror and thrill with just a few clicks.
Navigating Shudder on Apple TV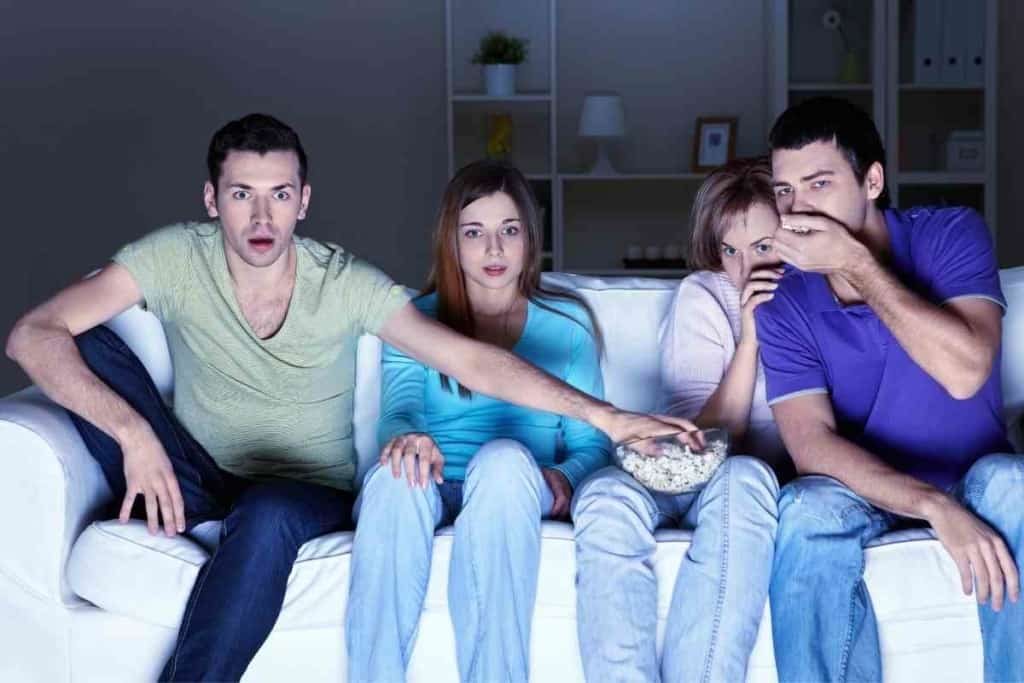 Utilizing Shudder on Apple TV is straightforward and designed for an optimum user experience. To embark on a spine-tingling cinematic journey:
Open the Shudder app from your Apple TV menu.
Opt for 'Browse' to venture through Shudder's content library and filter by category or genre, making it easier to find movies or shows that align with your taste.
Once you've pinpointed a title that catches your eye, tap its icon for an instant play.
Spot a film or series for a later date? Hit the '+' button to add it to your list for future viewing.
If you're in a dilemma, Shudder's personalized recommendations, tailored for Apple TV users like you, can guide your choices.
Perks of Accessing Shudder via Apple TV
Choosing Shudder on Apple TV is a game-changer for horror and thriller aficionados:
Dive into a vast selection of over 1,000 movies and shows. Be it thrillers, suspense, horror, or independent films, Shudder has it covered.
Relish timeless classics such as "Night of the Living Dead", as well as exclusive originals like the ever-popular "Creepshow".
Bid adieu to buffering. The Apple TV platform ensures smooth, ad-free streaming, making your experience more enjoyable.
With up to 5x picture clarity, every detail is magnified, heightening every scare.
Tempted but unsure? Give the 7-day trial a go before committing to a spine-chilling binge-watch session.
For tech-savvy users, enjoy streaming content on HDR10 compatible devices for an enhanced, vivid experience.
Conclusion
Shudder has solidified its reputation as the go-to streaming service for fans of horror, suspense, and thrillers. With its affordable subscription plans, ranging from monthly to annual, users get a treasure trove of both original content and classics. Whether you're a die-hard fan of iconic horror tales or a newcomer seeking spine-chilling narratives, Shudder delivers a curated experience, tailored to suit your preferences. The compatibility with devices like Apple TV, iPhone, iPad, Xbox, and more makes it a versatile option for viewers worldwide, from Canada to the UK, Australia to New Zealand. Given the rise of streaming platforms like Netflix, Disney, Hulu, and Amazon Prime Video, Shudder's focus on the horror genre gives it a unique edge. With a 7-day free trial, there's no reason not to delve into its dark depths and discover what terrors await.
FAQs
How does Shudder compare to other streaming platforms like Netflix or Hulu?
Shudder specializes in the horror genre, offering both classic titles and original content. While Netflix and Hulu have broader content selections, Shudder's focus allows it to super-serve fans of thrillers and suspense.
Can I watch Shudder on my iPhone or iPad?
Yes, Shudder is compatible with iOS devices including iPhone, iPad, and even the iPod touch. You can download the app and enjoy streaming on the go.
Is there a free trial available for Shudder?
Absolutely! Shudder offers a 7-day free trial, giving you ample time to explore its vast content library before deciding on a subscription.
I'm in Australia. Is Shudder available here?
Yes, Shudder has expanded its reach to various regions including Australia, Canada, the UK, Ireland, and New Zealand.
What sets Shudder apart from Amazon Prime Video or Disney in terms of content?
While Amazon Prime Video and Disney offer a mix of genres, Shudder's niche lies in its dedication to the horror genre. From classics like "Night of the Living Dead" to original series, it provides an unmatched horror experience.