How To Watch TNT On A Roku Device
This post may contain affiliate links. As an Amazon affiliate, I earn from qualifying purchases.
TNT has shifted its focus toward original series and programs, which means viewers can now enjoy a range of exciting shows along with their favorite sports like college basketball, NBA, and Major League Basketball. Luckily, you can also stream TNT in more ways than ever before, including on your Roku device.
You can watch TNT on Roku by downloading the TNT app, screencasting the TNT channel using your smartphone, or via various streaming services. Sling TV is the most economical streaming service, while Hulu offers the best overall value with its extensive on-demand streaming library.
With a Roku device, you can easily watch an episode of 'Animal Kingdom' or the next NBA basketball game. Let's look at the various streaming services that offer TNT as well as some offers for a free trial subscription. We'll also look at how you can easily download the TNT app.
Is TNT Available on a Roku?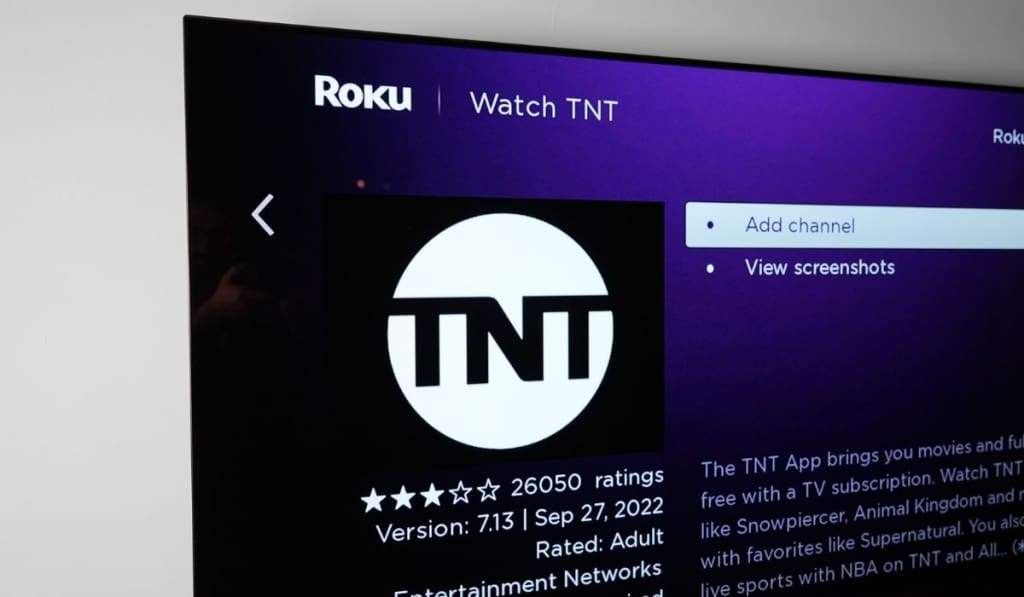 The good news is that TNT is available on Roku. There are three ways by which you can add the TNT channel to a Roku device. These include:
Accessing TNT Directly From Your Roku
You can access the TNT channel direct from your Roku device. Here's what you need to do:
Download the TNT app on your Roku device.

Open the 'Watch TNT' channel.

Choose the 'Sign in' option. An activation code will appear on the screen. Make a note of it.

From your PC browser or smartphone, go to tntdrama.com/activate/roku.

Click on 'Submit' after entering the activation code.

Log in with your TV provider account.
Once you're signed in, enjoy watching the TNT channel on your TV.
Screencasting TNT Using Your Smartphone.
The screencast feature on the Roku allows you to screencast the TNT channel directly from smart devices like tablets and mobile phones as follows:
Go to the Google Play Store.

Download and install the 'Watch TNT' app.

Launch the TNT app using your TV provider account. From the 'Notification Panel' select 'Cast.'

Make sure that your Roku and Android devices are connected to the same WiFi.
.
A list of available devices will appear. Select 'Roku device' and then select 'OK.'

Go back to the TNT app.

Choose the program you want to watch and cast it to the Roku TV.
Screen Mirror TNT Using an iOS Device
First, make sure that AirPlay is enabled on Roku. For this, you'll need to do the following:
Go to 'Settings'.

Select 'Apple AirPlay and HomeKit.'

Choose 'Apple AirPlay and HomeKit Settings.'

Turn on AirPlay.
Now, follow the instructions below to screen mirror the TNT channel by using your iPad or iPhone:
Go to the App Store on your iOS device and install the Watch TNT app.

Open 'Control Center' and choose 'Screen Mirroring.'

A list of devices will appear. Select your 'Roku device.'

You'll see your iOS device mirrored on your TV.

Open the 'TNT app' and enter the details of your TV provider account.

Now select the program you want to watch and mirror it to your Roku TV.
Watching TNT Via Streaming Services on Roku
You can also watch the TNT channel via several streaming services upon subscription. These include:
DirecTV Stream
You can subscribe to the Entertainment Package offered by the DirecTV Stream and enjoy the exciting programs on the TNT channel. This package costs $69.99 per month, and you can cancel anytime.
The best thing about this service is that you get to enjoy a 5-day free trial. If you cancel the service during the trial period, then you won't be charged any amount.
Other benefits include unlimited DVR storage, 65+ live TV channels, and the convenience of streaming to 20 devices simultaneously.
Sling TV
WITH 30+live TV channels, Sling TV is an economical way to watch the TNT channel on Roku. You can subscribe to the Sling Orange subscription plan and enjoy the programs on TNT for just $35 a month.
You'll also get a 50-hour cloud DVR storage so that you can record your favorite TV show or movie.
Hulu
Known for its extensive on-demand streaming library, Hulu Live TV service also offers live TNT streaming and several popular channels usually found on cable. Although this service is a bit expensive at $69.99 per month, it offers some great features including:
Unlimited cloud DVR storage (Your recordings will be saved for up to 9 months)

Full access to ESPN+ and Disney+

6 customizable profiles

Watch on 2 screens simultaneously

Access to the entire Hulu on-demand streaming library
Thanks to Hulu's on-demand service, you'll be able to watch TNT live and also stream previous seasons of TNT shows. Go to Hulu's TNT On-demand page to check out the titles available.
You can also enjoy access to Hulu's on-demand streaming library without subscribing to its live TV service. These plans cost only $6.99 a month after a 30-day free trial period.  
YouTube TV
Another streaming service that offers TNT live is YouTube TV. With packages costing $64.99 per month, you can enjoy live TNT streaming together with the following features:
Unlimited cloud DVR storage

Access to more than 70 channels including CNN, ESPN, TNT, and Local Network Channels

1-week free trial

Includes YouTube TV on-demand

Simultaneously stream on three devices
Is TNT Free on a Roku Device?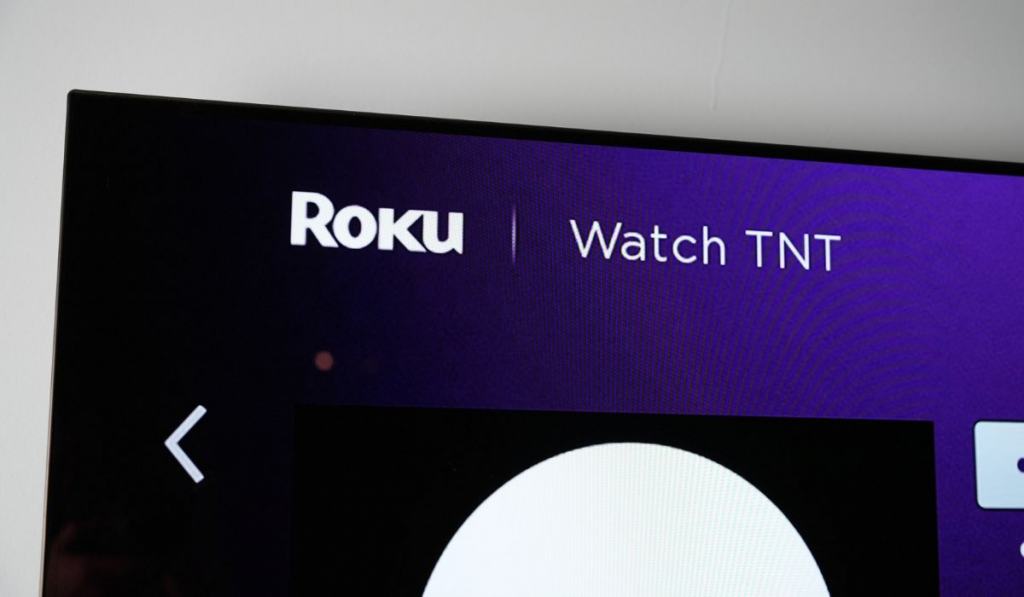 You can't watch the TNT channel for free on Roku without paying a subscription fee; however, you can take advantage of the free trial period offered by the various streaming services and watch free TNT for a month or so by using different email addresses when you're signing up.
Let's look at the free trials offered by the various streaming services:
Hulu: The 7-day free trial offered by Hulu is an excellent way to check TNT online without a contract. All you need to do is sign up to enjoy TNT's great line up and if you aren't satisfied there's no need to complete the trial period.

DirecTV stream: Sign up for a 5-day free trial and get 65+ channels including TNT, ESPN, NBC, and local ABC. With the subscription plan, you can enjoy 40,000 on-demand shows and unlimited cloud DVR.

YouTube TV: Offers a 1-week free trial where you can watch 85+ channels, including TNT, ESPN, TBS, NBC, and FOX stations. A subscription will give you unlimited cloud DVR.  
You won't be expected to pay any fees if you cancel before your free trial period expires. You can get almost a month of TNT free by cycling the free trials.
By using different payment methods and getting creative with email addresses, you can even enjoy free TNT for longer. This will enable you to try out the various live TV streaming services to find out which one's best for you.
How to Download the TNT App for Free
To download the TNT app, you'll first need to download the 'Watch TNT', 'Watch truTV', or 'Watch TBS' app from the Amazon App Store, iOS App Store, or Google Play. You can also download the app from your connected device's main menu. Here's how you can do this:
Power on your Roku device.

Make sure your device is connected to a stable WiFi connection.

Go to the Roku home screen and choose 'Streaming Channels.'

Select 'Search Channels' option.

With the help of the virtual keyboard, search for 'Watch TNT.'

From the suggestion list, choose the 'Watch TNT' channel.

Next, choose the 'Add channel' button.

Select the 'OK' button, after the Watch TNT channel is added to your list.

Lastly, open the Watch TNT channel by selecting 'Go To Channel.'
How to Stream TNT Live Through Sling TV
One of the most economical ways to stream TNT is through Sling TV, as we mentioned above. There are two plans offered by Sling TV: the 'orange package' and the 'blue package'.
Both of these packages cost $35 per month, and by subscribing to either of these packages, you can enjoy live TNT.
Similar to cable TV, you can enjoy a live stream of the TNT channel and watch the programs on Sling TV as they're aired. You can cancel your Sling TV subscription anytime, as there are no long-term commitments or contracts.
You can also enjoy 50 hours of cloud DVR for free, or for an extra $5 per month you can increase the hours to 200.
Orange package: This package offers 34 channels for $35 a month, making it one of the cheapest ways to watch NBA on TNT or catch the latest episode of your favorite TNT show as it airs. Other channels included in this plan are Comedy Central, TBS, HGTV, and EPIX Drive-IN.

Blue package: With this package, subscribers can get 47 channels for just $35 per month. National Geographic, NFL Network, and regional NBC sports network are also included in Sling's blue package.

Sling's Sports Extra Bundle: For an extra $11 per month, you can watch various sports channels, including ACC Network, SEC Network, RedZone, NHL Network, ESPNU, Longhorn Network, and many more.
It's better to choose the Blue package, as it offers a much better channel selection and freedom to stream to 3 devices at once. You can also subscribe to both packages for $50 per month.
Sling TV is available on Chromecast, Roku, Amazon Fire TV, and more which allows you to stream TNT on a tablet, computer, TV, or any other smart device.
Which Cable Providers Support TNT?
Cable providers that support the TNT channel include Cox, Spectrum, Optimum, Comcast, Verizon, Suddenlink, and more (but these are the main ones).