8 Ways To Activate FaceTime On An iPhone In Seconds
If you want to use an Apple device to make a free voice or video call, you may want to know how to activate FaceTime. FaceTime is a popular calling platform you can use for voice and video calls with people that have an iPhone, iPad, or iPod Touch. You can quickly start FaceTime calls from your Apple device with the press of a button.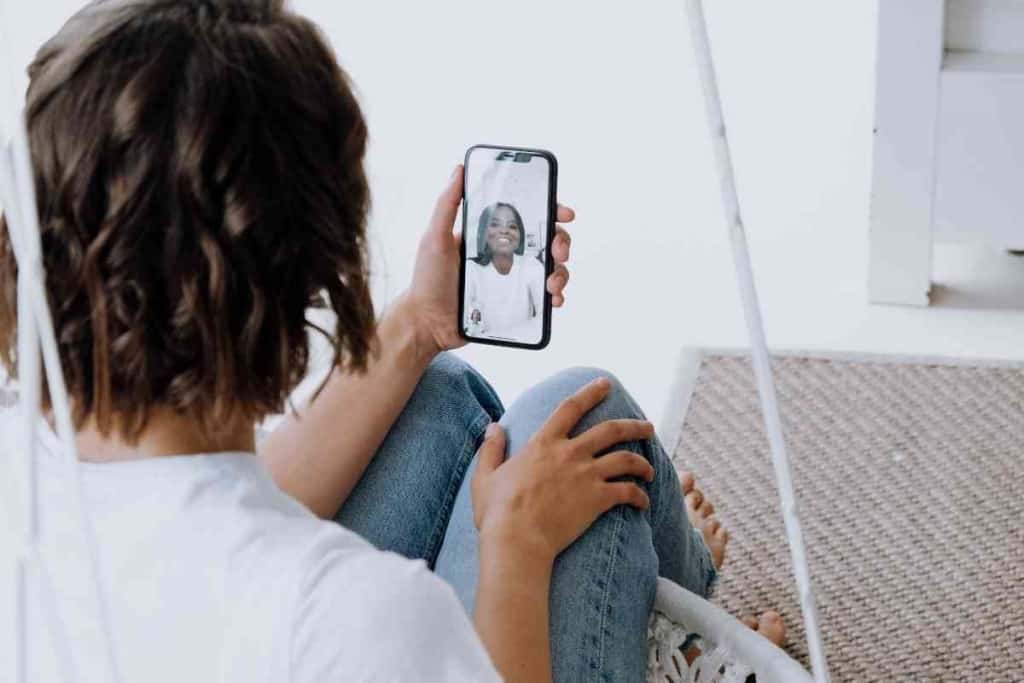 Table of Contents
How do you start FaceTime? 
You can activate FaceTime with your Apple ID and a valid phone number or email address. Common activation problems can often be resolved by adjusting settings, updating software, or waiting up to 24 hours.
Before you can use FaceTime on your Apple device, you will have to activate it following a few simple steps. If you opt to receive a text message to activate FaceTime, you should make sure there are no technical issues preventing you from receiving an SMS text message.
Using FaceTime is one of the most cost-efficient ways to communicate with your friends, family, and people at work. As long as you have a stable internet connection, the audio and video quality during FaceTime calls are often very clear.
Why Can't I Activate FaceTime?
A major frustration for FaceTime users is they may often receive an activation message and won't be allowed to use FaceTime right away.
The FaceTime activation message might include:
"Waiting for activation"
"An error occurred during activation"
"Activation unsuccessful"
The actual FaceTime activation message you see might be different than the above messages, but it should indicate your FaceTime activation cannot be processed or a connection cannot be established.
If you receive an error message, you shouldn't doesn't necessarily mean there's a major problem with your phone, cellular service, or network.
8 Solutions To Activate FaceTime
Connect To The Internet
Since activating FaceTime requires an internet connection, you won't be able to connect to FaceTime to activate your account if your Wi-Fi or mobile data are turned off.
If you are connected to Wi-Fi or mobile data, you should make sure that the internet service itself is actually working.
I will sometimes be connected to my Wi-Fi at home, but the internet service is down due to technical issues with my internet service provider.
If there are problems with your actual internet service, you can contact your internet service provider or phone carrier to address the problems.
A good way to make sure you have an internet connection is to load a website to see if content can be downloaded.
For example, you can go to a news website and click on a recent article you haven't read to see if the article loads in your web browser.
If you don't see the article, there may be a problem with your internet connection.
Getting your home internet connection to work sometimes requires resetting your router or removing and re-adding the network connection to your phone.
Make sure your Wi-Fi network is fully disconnected to the point you have to enter your Wi-Fi password again to reconnect to it.
If you can confirm you have internet access, you may have another issue with your FaceTime activation.
Toggle Your FaceTime App Off And On
Sometimes a simple restart of the FaceTime app will allow you to activate your FaceTime account.
You can go into your device settings and simply toggle the off and on switches for FaceTime.
Turning the switch off and on may refresh your connection to the FaceTime server and allow your FaceTime activation to go through.
Sign Out And Back Into Your Apple ID
Another way to get the FaceTime activation go through is to sign out of your Apple ID and then sign back in.
Signing out and back into your Apple ID could help to resolve issues by refreshing connections.
After you sign back into your Apple ID, you should check your FaceTime app to see if it has been activated.
Correct The Date And Time On Your Apple Device
Sometimes when the date and time on your iPhone or other Apple is not correct, it could cause connectivity issues between your FaceTime app and the FaceTime server.
You can set the date and time on your iPhone or iPad by following these steps:
Go to Settings.
Go to General.
Go to Date & Time.
Turn on the option to Set Automatically.
Once your date and time are accurate, you should go back to your FaceTime app and check for activation.
Update Your Apple Device Software
Updating the software on your Apple device is recommended to maintain proper functionality for many apps and features such as FaceTime.
Apps and features within the iPhone and other Apple devices depend on updated software to work as intended.
You can update your iPhone software by following these instructions:
Go to Settings.
Go to General.
Select Software Update.
Select a software update you want to install.
Select Install Now.
If you see an option to Download and Install, select it to download and install it.
Wait For The Activation To Go Through
It's not uncommon for FaceTime activations to take up to 24 hours to complete.
If you are not in a hurry to use FaceTime or just don't want to sort through other possible issues, you should just wait a day for the activation to go through.
Verify The FaceTime Server Is Running
Some quick ways to ensure there isn't a problem with any of the services involved with FaceTime activation, you can first check to see if there are any issues with Apple's FaceTime server.
You can go to the Apple website and view the status of servers for various Apple services.
If there are no problems with a server, there will usually be a green dot next to the server.
If there is a red or yellow dot next to the server, there may be an issue with the server that prevents it from being accessible to your iPhone or other Apple device.
If a server does have a problem and is offline, there isn't much you can do about it except wait for Apple to fix the problem and bring the server back online.
You can place a web browser bookmark on the status page for Apple servers and go back to view it periodically.
Once a server is back online, it will most likely be able to finish processing your FaceTime activation.
Reset Your Apple Device To Its Factory State
iPhones and other Apple devices can sometimes have random software glitches that create problems for an app like FaceTime.
When you use your device for a long period of time, tons of files can accumulate and cause malfunctions for apps, system processes, and other features.
Since it can be difficult to track down offending files, you may want to reset your device so it is in its factory format.
Resetting your phone will clear random files and restore your phone back to its factory setting.
Store resetting your device should be a last resort since there are risks of accidentally deleting files you may want to keep.
You may want to check out other solutions and even contact Apple directly for their analysis and recommendations for your specific case before resetting your device.
If you are concerned about losing your apps and files, you can backup the content for your Apple device through iCloud, iTunes, or another backup method.
After you reset and restart your Apple device, you can restore your content to your device and see if FaceTime was activated.