What Stores Buy iPhones? Answered!
Though there are many ways to sell an iPhone these days, people who value secure transactions may want to have a store buy their iPhone. Stores often have fair policies and methods regarding phone valuations, inspections, and payments. These policies and methods can make stores an attractive place to sell iPhones.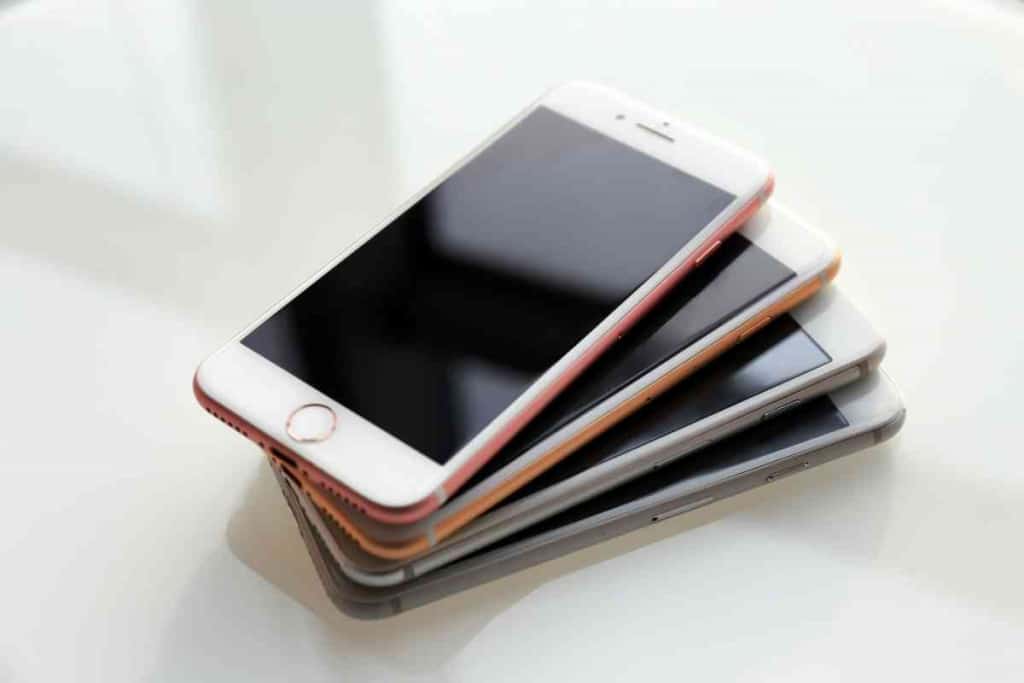 Table of Contents
Where can I sell my iPhone?
Stores that buy iPhones for cash include GameStop and ecoATM. Stores that accept iPhones for trade-ins include Apple, Best Buy, Costco, Target, Walmart, and select wireless carriers. You can typically sell or trade in your iPhone at a store or by shipping it to a processing center.
Before you take your iPhone to a specific store, you should make sure the store participates in a buy or trade-in program. You can call the store or look up their information online.
When you sell or trade-in your iPhone at a store, the value you get may be much less than what you'd get from a direct buyer, so be sure to weigh the pros and cons before selling to a store.
Why Should I Sell My iPhone To A Store?
When it comes to selling an iPhone, it's understandable to want the highest value you can get for it.
Selling your iPhone to a private party is often the best way to maximize its value.
However, there are other considerations to be made, such as the complexity, safety, and duration of the transaction.
Posting your iPhone for sale on online marketplaces can often involve significant risk and red tape.
You may have to wait long stretches of time to allow for delivery, inspection, and payment for your iPhone.
Many online marketplaces and other selling platforms may give you an initial price quote for your iPhone based on your user-submitted details.
If the specifications and condition of your iPhone don't match what you reported, you might receive less than the original price quote.
To help minimize uncertainties and disappointment, you can take your iPhone to a reputable store to sell it in person.
Big name companies like Best Buy, Costco, and Apple have programs that allow you to trade your phone in for store credit, gift cards, or discounts on new purchases.
If you were looking to buy something from a store that accepts trade-ins, your trade-in credit would essentially be as good as cash.
Stores like Costco and Target sell much more than iPhones and electronics, so a gift card from a store like that would be great for everyday purchases you might make anyway.
If you need to buy groceries, toiletries, or other items these stores sell, you could probably get more bang for your buck by selling your iPhone for a gift card instead of cash.
Where Can I Sell My iPhone For Cash?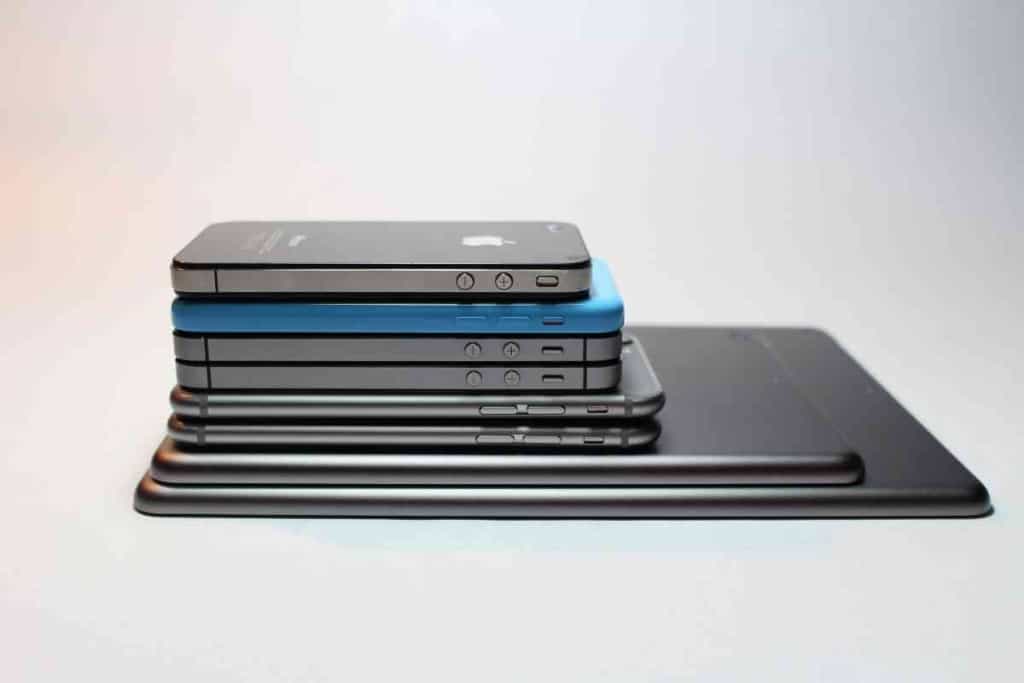 Stores that will give you cash for your iPhone are quite limited these days and generally offer lower amounts than trade-ins.
If there is nothing you want to buy at a trade-in store, you can take your iPhone to a GameStop or ecoATM location to sell your iPhone for cash.
The selling processes at these locations are very different, but they are both relatively quick and straightforward.
You won't have to wait days or weeks to ship your iPhone to a remote location, have it processed, and then get paid.
Sell Your iPhone For Cash At GameStop
When you take your iPhone to sell at a GameStop store, the entire process from submitting your iPhone to receiving your payment occurs at one location.
Some GameStop locations may not buy iPhones, so be sure to take your iPhone to a participating location.
You can go online to the GameStop website to look for participating locations or call a local GameStop store to confirm its participation.
If you want to know how much you will get for your iPhone before going to the store, the GameStop website has a feature that can give you a price estimate for your iPhone.
You can print out the price estimate and take it to the GameStop store within a certain amount of time to finalize the transaction.
After the GameStop staff verifies the model and condition of your iPhone, they can begin processing your cash payment.
GameStop also offers trade-in credit you can put towards the purchase of other items they sell in-store or online.
The trade-in price for your iPhone might also be higher than the cash price, so it might be worth looking into the trade-in option if you have your eyes on an item that GameStop sells.
Since GameStop sells a wide variety of electronics, video games, and accessories, it can be a great place for video game and technology buffs to sell or trade in their iPhones.
Sell Your iPhone For Cash At An ecoATM Machine
Another well-known place you can go to sell your iPhone in person is an ecoATM machine.
ecoATM machines are often located in shopping centers, supermarkets, and Walmart stores.
Though you can go in person to sell your iPhone at an ecoATM machine, there is no in-person staff involved with the transaction.
However, all the ecoATM transaction steps aren't completely handled by the machine itself.
Remote ecoATM workers are available to process identity and other transactional needs.
As the name suggests, an ecoATM works similarly to a bank ATM that lets you transact in an automated way.
ecoATM machines are sophisticated enough to thoroughly analyze your iPhone and identity with the help of remote ecoATM staff.
Sellers are required to submit an identification card and provide a finger scan to confirm the transaction and protect ecoATM machines from buying stolen phones.
You must also attach your iPhone to a cord so the ecoATM machine can verify your phone's specifications and condition.
Though you might get far less money compared to other phone-selling methods, an ecoATM machine can pay you right away in cash.
If your iPhone does not qualify for a cash payment through an ecoATM machine, you may be given options to donate your iPhone.
Compared to throwing your iPhone away and having it end up in a landfill, using an ecoATM machine can be a great way to help the environment.
Get A Store Credit By Trading In Your iPhone
Since selling your iPhone to a store for cash will often minimize the amount of money you receive, you should consider trading in your iPhone if you plan to buy a new phone or other items a store sells.
Before you take your iPhone to a store that accepts trade-ins, you should know that some stores may require you to ship your iPhone to a processing center or deposit your iPhone in a kiosk.
The entire process of selling your iPhone could take several days or more to complete.
In other words, you may not be able to receive your store credit immediately when trading in your iPhone at certain stores.
However, trading in your iPhone at a reputable store with desirable products might be worth the waiting time if you're not in a hurry.
Trade In Your iPhone At Best Buy
Best Buy is one of the biggest electronics stores with a trade-in program for iPhones.
They sell a wide range of products such as computers, phones, cameras, headphones, smartwatches, and video games.
After you successfully trade in your iPhone, you'll be issued a Best Buy gift card that can be used to purchase any of their products.
Best Buy offers in-store and mail-in methods for trading in your iPhone.
If you want to complete your transaction quickly, you can start the process online by getting a price estimate for your iPhone on the Best Buy website.
You can submit further information online about your iPhone and yourself that will be used to complete the sale.
If you don't mind waiting to receive your gift card, you can mail your iPhone to the address specified on the Best Buy website.
Your iPhone will be inspected remotely to ensure it matches the specifications and condition you stated in the online form.
To receive your gift card faster, you can bring your iPhone to the Best Buy location specified in the online form.
The store should be able to inspect your iPhone and issue your gift card on the same day.
If you'd rather not start the process through the Best Buy website, you can take your iPhone straight to a Best Buy store for the trade in.
To make sure a particular Best Buy store will buy your iPhone, you should first contact the store to confirm they buy iPhones.
Some stores may have limits on the number of devices and device models they buy in a given time period.
You should tell the Best Buy associate what type of iPhone you have to make sure they can accept it as a trade-in.
Trade In Your iPhone At A Big-Box Store
If you're looking to trade in your iPhone at a store with a wider variety of products, you should consider trading in your iPhone at a big-box store like Target, Walmart, or Costco.
Since Walmart and Costco primarily handle trade-ins through the mail, we'll go over trade-ins at Target.
Target allows you to trade in your iPhone for a gift card through the mail or at one of their stores.
Some Target stores may not participate in the trade-in program, so you should contact a store to confirm their participation before you go there.
Compared to other stores that offer gift cards for iPhones, Target offers the widest variety of products you can buy.
Along with computers, televisions, phones, and other electronics, many Target stores also sell clothing, toys, books, home products, and much more.
Some Target stores even have restaurants and coffee shops inside, such as Pizza Hut and Starbucks.
The gift card you get for your iPhone trade-in can be used for just about everything in a Target store, including Target Tech kiosks, Target Optical, and third-party merchants like Pizza Hut and Starbucks.
If you prefer buying things online, you can use your Target gift card to purchase items through the Target.com website.
Trade In Your iPhone At Apple.com Or An Apple Store
If you plan to buy a new Apple device, you might get a good deal trading your phone in with Apple.
You probably won't get the most value you can get for your iPhone, but you should at least be able to get decent value and a secure transaction.
The Apple website has a page that allows you to get a price estimate based on the information you report.
You can then mail in your iPhone or bring it to your local Apple Store to be processed.
After your iPhone passes inspection, you can opt to receive a store credit towards a new purchase or an Apple gift card.
Trade In Your iPhone At A Wireless Carrier
Wireless carriers like AT&T and T-Mobile often have trade-in programs that can give you store credit for your used iPhone.
Though carriers generally don't issue cash for old iPhones, you can often get a good trade-in deal on new products and services.
Wireless carriers can often offer good trade-in values for an iPhone since they further benefit from your monthly payments as a phone service customer.
If you are looking for a new wireless phone service, you should definitely explore the latest trade-in deals from a wireless carrier.
Sell Your iPhone For Cash At An Independent Phone Store
Independent phone stores that sell iPhones and provide repair and unlocking services might be a place you can go to sell your iPhone for cash.
Though these stores may be licensed to sell phones from major brands, there may be less regulation and oversight when it comes to them buying your iPhone.
Selling your iPhone to an independent phone store might work more similarly to selling your phone to a direct buyer on an online marketplace.
However, you will probably get more protection selling your iPhone to an independent phone store since they are a registered business that can more easily be held accountable.
If any problems arise when selling your iPhone to one of these stores, you can at least return to the business for disputes, report them to authorities, or take legal action against them.