Why Can't I Login To Fitbit?
If you are like most people, you probably rely on your Fitbit to track your daily activity and fitness goals.
But what happens if you can't get into your Fitbit app? Here are some possible reasons why.
Why Can't I Login To Fitbit?
If you're having trouble logging in to Fitbit, double-check your login credentials. Then, check that you still have an active account and reactivate it if it has been deactivated for some reason. There may also be an issue with Fitbit's servers themselves, which means you'll just need to wait for them to come back online.
Have you ever had trouble logging into your Fitbit account? If so, you're not alone.
One of the most common reasons for this issue is that the app needs to be restarted or uninstalled and reinstalled.
This usually happens when there's an update to the app that does not quite work with the current version on your device.
By uninstalling and reinstalling the app, you can often resolve these kinds of issues.
The chances are good that this will fix the problem and help you get back on track.
How Do I Log Back Into My Fitbit Account?
Assuming you created a Fitbit account when you first set up your device and you didn't subsequently delete that account, the process for logging back in is quite simple.
Start by going to the Fitbit login page.
Enter the email address and password associated with your account, then click "Log In." If you can't remember your password, click "Forgot Password?" on the login page, enter your email address, and follow the instructions to reset your password.
Once you're logged in, you'll have access to all of your Fitbit data, including your step count, heart rate, sleep tracking, and more.
Why Is My Fitbit Having Trouble Connecting?
If you're having trouble connecting your Fitbit app, there are a few things you can check.
First, make sure that you have the latest version of the app installed. If you don't, try updating and see if that fixes the issue.
If you're still having trouble, it's possible that the Fitbit servers are experiencing some slowdowns.
In that case, all you can do is wait for the company to fix the issue on their end.
In the meantime, you can still use your Fitbit manually to track your steps and activity levels.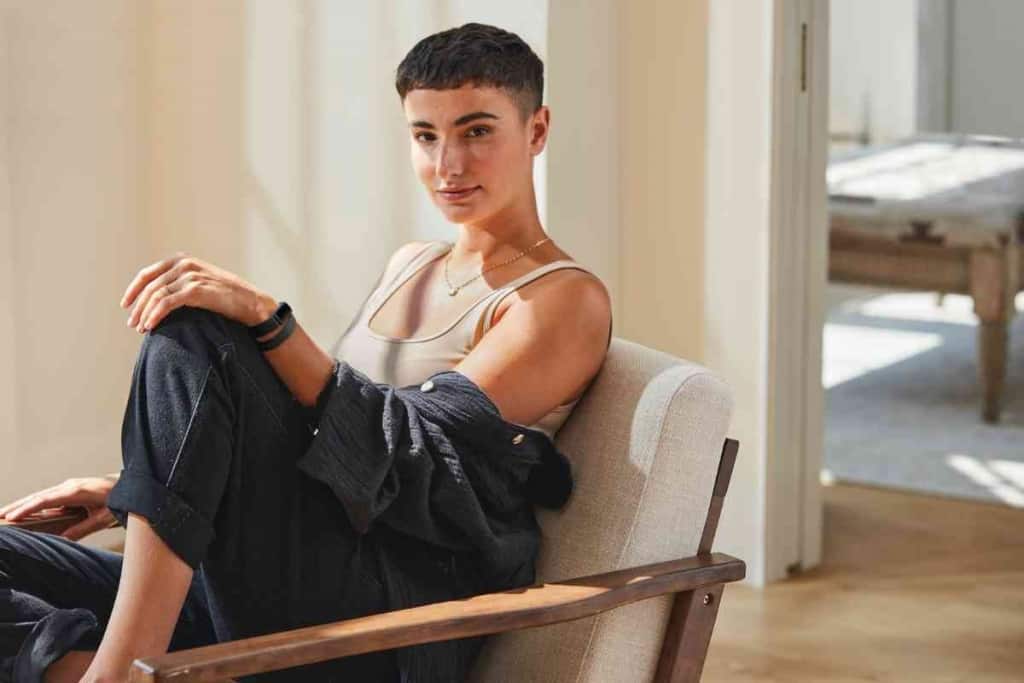 How Do I Log In To My Fitbit App
After unboxing your new Fitbit, the first thing you need to do is download the Fitbit app.
Once the app is installed, open it and login or create an account.
Then, tap the device icon in the upper left corner and follow the on-screen instructions to set up your Fitbit.
The app will guide you through pairing your device with your phone, choosing a clock face, and choosing which apps and notifications you want to receive on your Fitbit.
After set-up is complete, you can start tracking your steps, heart rate, sleep, and more.
Accessing The Fitbit App
There are a variety of ways that you can access the Fitbit app.
One way is to download the app from the App Store or Google Play.
Once the app is downloaded, you can create an account and log in using your email address and password.
You can also log in with your Facebook or Google account.
Another way to access the app is through the Fitbit website.
You can create an account on the website and then log in to the app using your username and password.
Finally, you can also access the app by signing up for a Fitbit Premium subscription.
With a Premium subscription, you will have access to exclusive features and content, as well as support from a personal trainer.
How To Reset Your Fitbit Data
If you're like most people, your Fitbit trackers need an occasional reset.
Maybe it's because you've changed time zones and your steps are suddenly off, or maybe it's because the device isn't syncing correctly with your smartphone.
Whatever the reason, it's easy to do a quick reset of your Fitbit device.
Here's how:
First, make sure that your device is charged.
If it's not, plug it in and wait a few minutes for it to power up.
Next, put the device into pairing mode by holding down the button on the side for 5 seconds.
Once it's in pairing mode, open up the Fitbit app on your phone and follow the prompts to connect the two devices.
Finally, once they're paired, go into the settings menu on the app and select "Reset." This will delete all of the data from your tracker and allow you to start fresh.
Resetting Your Fitbit Device
To reset your Fitbit watch, all you have to do is hold down all the buttons for 10 seconds and wait for the Fitbit logo to pop up.
You may want to reset your Fitbit if you are having trouble syncing it with your mobile device or if you want to clear all your data so you can start fresh.
Whatever the reason, resetting your Fitbit is a quick and easy process.
Why Your Fitbit Might Not Track Your Steps Properly
You've just bought the latest Fitbit, and you're excited to start tracking your steps.
But there's a problem: your Fitbit isn't tracking your steps.
If you have multiple devices synced onto one account, your Fitbit may not be able to track your steps correctly.
This is because the Fitbit devices use different sensors to track steps, and if multiple devices are synced onto one account, the sensors can get confused and give inaccurate readings.
If you're having trouble with your Fitbit not tracking your steps correctly, try syncing only one device at a time.
This way, the sensors will be able to focus on tracking your steps correctly.
Manually Tracking Your Workouts
Even if you forget to wear your Fitbit device, you can still manually track your workouts in the app.
This is a great way to make sure you are keeping on top of your fitness goals.
In the app, you can select the type of workout you did, how long you worked out, and how many calories you burned.
You can also add details about your workout, such as which exercises you did and how many reps you did of each.
Once you have saved your workout, you can view your progress over time and see how well you are doing.
This feature is especially useful if you have a busy schedule and need to fit in a quick workout here and there.
How To Log Your Workouts Manually
First, open the app and select the "Log" tab.
Then, tap the "+" icon and select "Exercise." From there, you can choose the type of exercise you did, as well as the date, time, duration, and calories burned.
Once you're done, simply tap "Save," and your workout will be logged in the app.
And that's all there is to it! With just a few taps, you can easily track all of your workouts on the Fitbit app.