Why Does My Ring Security Camera Keep Going Offline?
Most people do not give much thought to the security of their homes until they experience a break-in.
Once your home has been violated, you quickly realize the importance of having a sound security system in place.
If you are like many homeowners, you may have a Ring security camera.
While these cameras can provide peace of mind, they can also be frustrating if they keep going offline.
Here are some tips to help you troubleshoot and hopefully resolve the problem.
Why Does my Ring Security Camera Keep Going Offline?
Your Ring security camera might keep going offline due to a weak Wi-Fi signal, power issues, or a problem with the camera itself. If the camera is damaged or defective, it might have trouble staying online. Double-check your connections and ensure you have power before contacting Ring customer support.
If your Ring doorbell camera isn't working correctly, there are a few things you can do to try to fix the problem.
First, check the power source and make sure that the doorbell is plugged in or that the batteries are charged.
If the power source is acceptable, then you may need to reset the doorbell by pressing the reset button for 20 seconds.
If that doesn't work, then you can try restarting your phone or reinstalling the Ring app.
Finally, if none of these solutions work, you may need to contact customer support for help.
By following these steps, you should be able to fix most problems with your Ring doorbell camera.
Replacing Your Ring Security Camera Battery
It's essential to keep your security camera in good working condition, and that includes regularly replacing the batteries.
Most Ring security cameras have a battery life of about 3-6 months, so it's a good idea to check on them every few months to make sure they're still working.
Replacing the batteries is relatively simple – just unscrew the old ones and screw in the new ones.
However, it's important to make sure you get the right type of battery, as using the wrong type can damage your camera.
If you're not sure what type of battery to get, you can always check the manual or contact customer service for help.
In any case, replacing your camera's batteries is a quick and easy way to keep it in.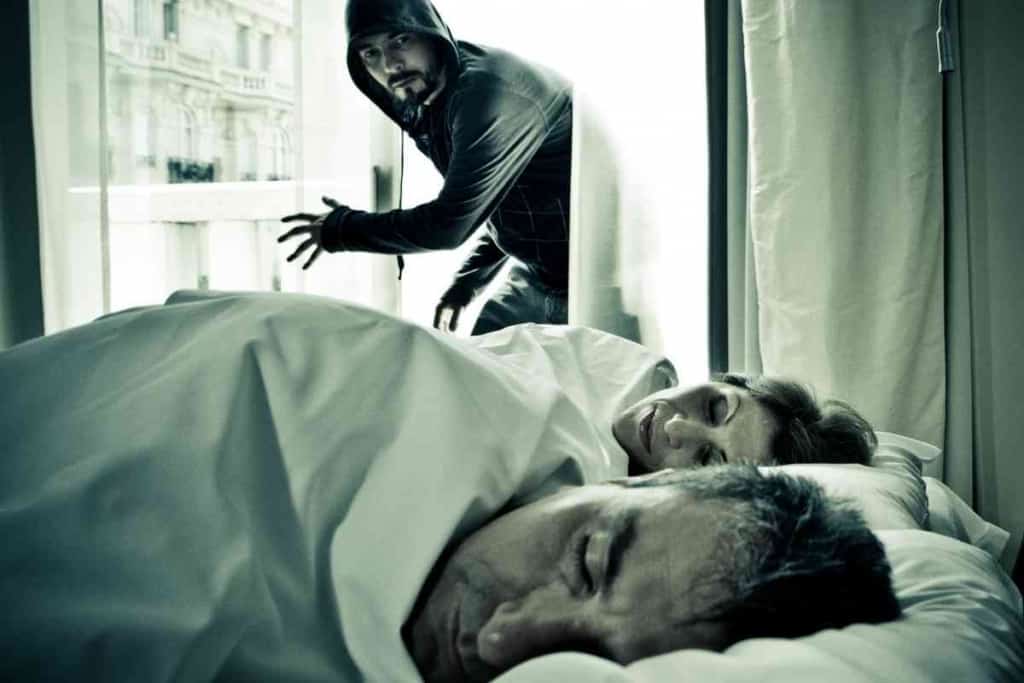 Does the Ring Security Camera Have a Warranty
Yes, the Ring security camera has a warranty.
The length of the warranty depends on the model of Ring camera that you purchase.
For example, the Stick Up Cam Elite has a one-year limited warranty, while the Floodlight Cam has a two-year limited warranty.
If you experience any problems with your Ring camera, you can contact customer service to file a claim.
In most cases, Ring will either repair or replace your camera free of charge.
However, it is important to note that the warranty does not cover damage caused by user error or normal wear and tear.
Before filing a claim, be sure to review the terms of the warranty to ensure that your issue is covered.
The different Ring Doorbell models
If you're in the market for a home security camera, you may have come across the Ring brand.
Ring offers a variety of security cameras to suit different needs, from the basic Stick Up Cam to the more advanced Floodlight Cam.
The Stick Up Cam is a battery-operated camera that can be placed indoors or outdoors.
It comes with motion detection and two-way audio, so you can see and hear what's going on.
The Floodlight Cam is designed for outdoor use, and it comes with built-in LED lights and a siren.
It also has motion detection and two-way audio.
Both cameras have HD video quality and night vision.
If you're looking for a more comprehensive security system, Ring also offers the Ring Alarm, which includes a security camera, motion detector, and contact sensor.
Ring Alarm can be used with or without a subscription plan.
If you're not sure which Ring security camera is right for you, you can read more about each model on the Ring website.
You can also watch video reviews of the cameras to get a better idea of how each model works.
Maintaining Your Ring Security Camera
Your home is your sanctuary, and you should feel safe and secure inside it at all times.
However, homes are increasingly being targeted by burglars and other criminals.
A Ring security camera can help to deter criminals and give you peace of mind.
But like any other piece of technology, a Ring security camera requires regular maintenance to function properly.
Here are some tips for keeping your Ring security camera in top condition:
Clean the lens regularly with a soft, dry cloth.
Avoid placing the camera in direct sunlight or near heat sources.
Keep the camera away from moisture and dust.
Periodically check the connection between the camera and the power source.
By following these simple tips, you can ensure that your Ring security camera continues to provide you with peace of mind.
How Much Does a Ring Camera Cost?
Ring cameras are a popular choice for home security, and for a good reason.
They're affordable, easy to install, and offer a wide range of features.
But just how much does a Ring camera cost? The answer depends on the type of Ring camera you choose.
A basic Ring camera starts at around $60, but if you want additional features like motion detection or night vision, you can expect to pay closer to $100.
If you opt for a subscription-based service, you can also expect to pay a monthly fee.
Overall, the cost of a Ring camera is relatively affordable, making it an excellent option for anyone looking to improve their home security.
Can I Order a Ring Security Camera Online?
There's no need to worry about security when you have a Ring security camera keeping watch.
Whether you're at home or away, you can rest assured that your property is safe and sound.
And the best part is that you can order your Ring security camera online, so you can get it set up and working as soon as possible.
Simply choose the model that best suits your needs and budget, and then follow the instructions on the website to complete your purchase.
Once your Ring security camera is delivered, all that's left to do is install it and start enjoying peace of mind.
Does a Ring Camera Record All the time?
A Ring camera records continuously, but it only saves footage when it detects motion.
The camera is constantly recording, but it only saves footage when it senses motion in its field of view.
This feature eliminates the need to start and stop the camera manually, and it ensures that you won't miss anything important.
However, it also means that you'll end up with a lot of footage that you never needed in the first place.
To save storage space, Ring cameras allow you to set up a schedule for when the camera should record.
For example, you might choose to only record during the daytime or when there's an activity in your yard.
You can also set the camera to record only when someone triggers the doorbell or motions in front of the camera.