Why is Cupertino Weather On My iPhone?
If you are new to iPhones or this is your first time setting one up, it can confuse you when the weather app shows Cupertino as the default location. Learning how to use the weather app on the iPhone can be tricky, but it can be helpful once you see all the features. This includes adding new cities, removing cities, tracking location, and more.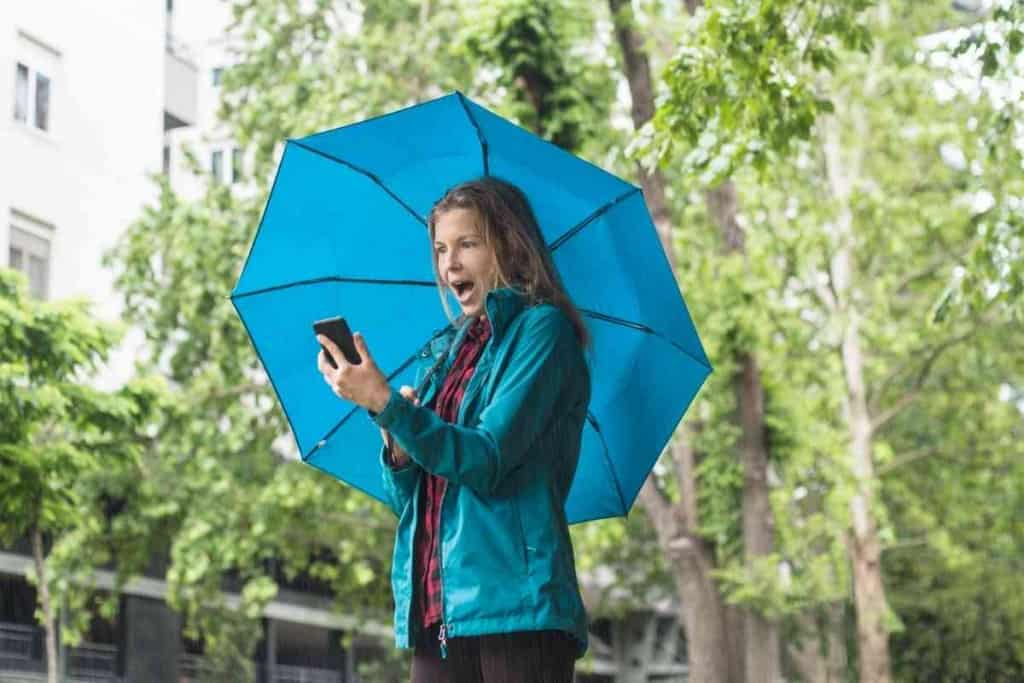 Table of Contents
Why is Cupertino Weather On My iPhone?
Cupertino weather is on the iPhone because this is a placeholder for new devices. Cupertino is the chosen city because the Apple headquarters is in Cupertino, California, and Steve Jobs has been quoted saying the weather is always perfect in Cupertino.
The Weather app is a feature that has been present in the iPhone for quite some time now, and for as long as it's been available, Cupertino weather has been the default. After setting up your device, removing Cupertino or changing the settings to your preference is quite simple. This guide explains the purpose of Cupertino weather and what you can do about it.
Apple is continuously upgrading apps and IOS features, so it's crucial to stay on top of the new changes. This starts with understanding how existing things work, like Cupertino weather and the weather app.
Cupertino Weather On An iPhone Explained
Cupertino is a city in California. It's famous for being the home of the Apple headquarters. This is the preprogrammed default city on the weather app.
Reports also say Steve Jobs did this purposefully because the weather is always better in Cupertino. This is why Cupertino is included in different features and apps like the weather application.
In the iOS settings app, you can change the default city shown on your iPhone. This is useful if you have a lot of different cities on your phone.
You have plenty of flexibility to change your location, allow weather to change based on your current location, or leave the Cupertino weather depending on your preference. It simply acts as a placeholder on all iPhones until the new user completes the setup.
Cupertino is also used as the Pacific Standard Time default setting. This helps when choosing the current time zone for your phone setup.
Why Does My iPhone Weather App Get Stuck On Cupertino?
This is a common problem that many iPhone users have reported. The Cupertino weather app gets stuck on this city for a few reasons.
It can happen because it uses Apple's geo-location database, which is stored in the cloud, a software glitch, or an indication the app needs refreshing.
You can try these fixes below if you struggle to make changes in the weather app. It typically takes a few clicks to get your ideal city to display the current weather conditions.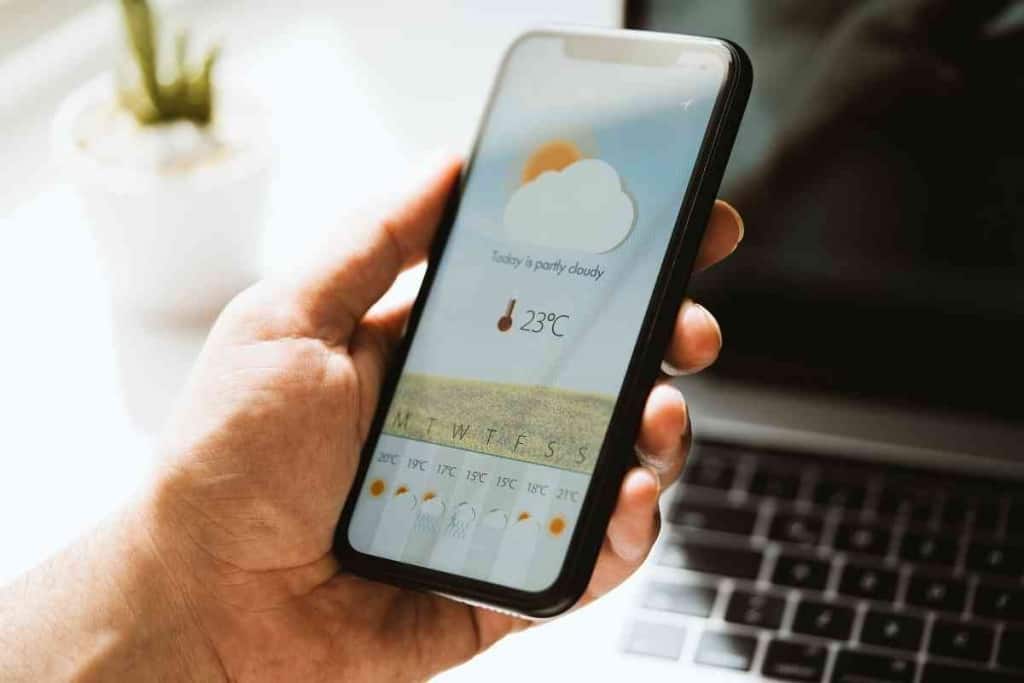 Software Glitch
The primary reason you might see your iPhone weather app stuck on Cupertino is a software glitch. This is difficult to understand, but some software or IOS update is usually available.
Installing the new update will fix the software glitch and allow you to change your weather app locations and cities again.
Disabled Location Services
Selecting the wrong location option in the settings could result in Cupertino sticking as the primary location. If location services are disabled, you will likely still see Cupertino as the default city.
You can turn on location based on a few variables, showing your current city and the weather every time you open the app.
It Needs To Be Refreshed
When you switch locations, this database needs to be updated with your new location information, and the app needs to refresh its cached data for that location.
Usually, you can restart your iPhone, and once it turns on, the weather app will look how you want it. This same problem happens for all apps, so a quick restart can solve many iPhone-related issues.
Do All iPhones Have Cupertino Weather?
All iPhones will have the Cupertino weather placeholder. Right away, during your iPhone setup on a new device, you will be asked to charge the iPhone battery and use the setup assistant.
If you transfer data to a new iPhone, it's possible for you never to see the Cupertino weather on your app. But this only works if you have deleted it from your previous phone.
How Do You Change The Default Weather City On The iPhone?
If you adjust your settings correctly, you can make it, so your default weather city is your current location. Most iPhone users prefer this, and you can do it by following these steps.
To change it, go to Settings > Weather > Location. There are five options available to use, including:
Never
Ask Next Time Or When I Share
While Using The App
While Using The App Or Widgets
Always
We recommend clicking the While Using The App Or Widgets option. This means any time you view your weather app or the weather widgets, it will show the weather in your current location.
There is also a toggle button for Precise Location. Turn this on, and it will use your specific location to determine where you are and the current weather.
Can You Remove Cupertino Weather On The iPhone?
Yes, you can remove Cupertino weather from the iPhone and replace it with your city's weather forecast. If you want to remove Cupertino weather from your iPhone, follow these steps:
First, open the Weather app. If you see Cupertino right away when opening the app but are not in Cupertino, there are a few steps you need to take.
You need to turn on your location services for the weather app. This will show your current location first every time you use the weather app.
Next, you need to add a new city. Adding one or more cities to your weather list will allow you to delete some.
Click on the hamburger menu in the bottom right corner of the app. This opens your list of cities with a search bar at the top of the page.
Now you will see a circle with three dots in the top right of the screen. Click this to reveal a drop-down menu, and choose the Edit List option. After clicking this, the option to rearrange or remove cities is available.
Choose the red button to the left of Cupertino to reveal the red trash can button. This will delete Cupertino from your weather app.
How Many Cities' Weather Can You Save On The iPhone?
The weather app on your iPhone is a great tool to keep you in the know about the weather in different cities. You can save up to 20 cities and receive alerts as well.
This is an excellent way for people who live in different cities to stay updated with what's happening when they are on the go. You can also keep your location services on so the city will always adjust as you travel.
To save more cities, you can go into the Weather app and click the hamburger menu in the bottom right corner. This opens up your current list of cities, with a search bar at the top.
In this search bar, you can find a new city and click Add in the top right corner. Immediately it will be added to your list of 20 cities. 
Key Takeaways
The app only shows the weather for Cupertino, California, not your current location.
The app does not provide extended forecasts or information on severe weather alerts.
Cupertino weather apps cannot be personalized with daily temperature updates or precipitation reminders, unlike other weather apps.
The app's design is outdated and lacks advanced features such as radars and hourly forecasts.
Removing Cupertino weather frees up storage space on your phone for better apps.