Why Is MyFitnessPal Not Syncing With My Fitbit?
If you are having trouble getting MyFitnessPal to sync with your Fitbit, there are a few things you can do.
In this blog post, we'll walk you through the steps to get your devices working together properly.
Why Is MyFitnessPal Not Syncing With My Fitbit?
If you are having trouble syncing your MyFitnessPal with your Fitbit, first, make sure that your MyFitnessPal account is synced on the MyFitnessPal website. From there, you can double-check your connection to your Fitbit. Uninstalling and reinstalling the app may help too, or you can contact customer support.
There are a lot of benefits to connecting your MyFitnessPal account to your Fitbit account.
For one, it can help you to better track your fitness progress and see how your diet is affecting your overall health.
Additionally, it can also motivate you to meet your fitness goals by seeing your progress over time.
And finally, it can also help you to make more informed decisions about your diet and fitness routine.
Here's how you can connect your MyFitnessPal account to your Fitbit account:
First, open the MyFitnessPal app on your mobile device and tap on the "Settings" tab.
Next, select "Connections" and then tap on "Fitbit.
Once you're on the Fitbit login page, simply enter your Fitbit account credentials and tap on "Log In."
After logging in, you'll be asked to authorize the connection between the two accounts. Once you do so, you'll be all set! Your MyFitnessPal data will now appear in your Fitbit app.
MyFitnesspal premium
For a monthly fee of $9.99, you'll get access to all of the features of the MyFitnesspal app, including tracking your food and exercise, setting goals, and accessing expert guidance.
In addition, you'll also get access to premium content, such as workout videos and nutrition articles.
How Does MyFitnessPal Premium Work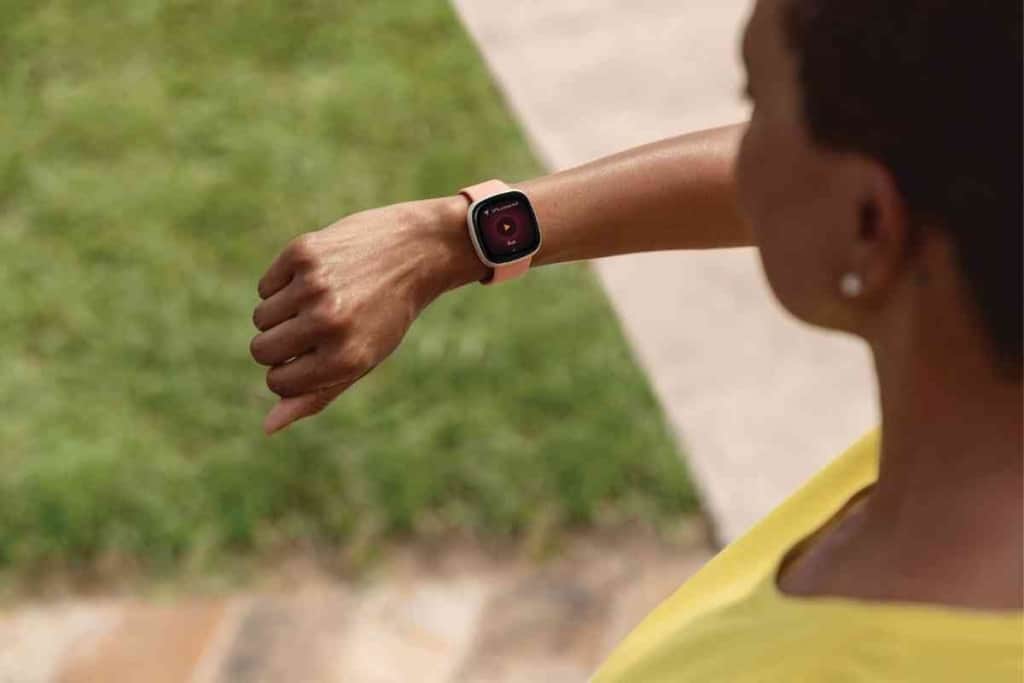 The app takes just a couple of minutes to set up, and it provides you with all the necessary information to determine your ideal daily calorie intake.
It then helps you determine whether you want to lose or gain weight.
You can also choose to lose or maintain weight.
The app then works with you to create a plan for you.
The app then uses food logging technology to keep track of your calorie consumption.
After you're done, it will send a report to you every day, showing how much weight you'll lose if you follow a certain plan.
It's also helpful to gauge how fast you'll be able to lose weight and prevent over-exerting yourself.
Is The MyfitnessPal premium membership Worth It?
MyfitnessPal is a free app that lets you track your calorie intake and exercise.
It also has a premium membership that costs $9.99/month or $49.99/year.
The premium membership gives you access to more detailed nutrient data, customized goals, and meal plans.
It also allows you to connect with a certified nutritionist or dietitian.
So, is the MyfitnessPal premium membership worth it? If you're serious about losing weight or changing your diet, then the answer is probably yes.
The extra data and support can be helpful in making sure that you stay on track.
However, if you're just starting out or only looking to make a few small changes, then the free version of the app might be all you need.
How To Reset Fitbit
First, make sure that your Fitbit is charged and plugged into its charging dock.
Next, open the Fitbit app on your phone and tap on the 'Account' tab.
From there, select 'Reset Device.' You will then be prompted to enter your passcode or confirm your fingerprint.
Once you have done so, your Fitbit will begin the reset process and will restart itself.
And that's all there is to it! With just a few taps, you can easily reset your Fitbit and get back to tracking your fitness goals.
Fitbit Is Double Counting Calories
If you're trying to lose weight, tracking your calorie intake is essential.
That's why many people use apps like MyFitnessPal, which allows you to log the food you eat and see how many calories you're consuming.
However, if you connect your MyFitnessPal account to Fitbit, you may find that your calorie counts are doubled.
That's because Fitbit also tracks your activity level and estimates how many calories you're burning based on your height, weight, and age.
To prevent this from happening, simply disconnect your two accounts, wait 15 minutes, and then resync them.
That way, you'll only be tracking your calorie intake in one place, and you won't have to worry about double-counting.
Accessing The MyFitnessPal App
To access the app, head to the app store or google play store and download the app.
You can then log into your account from there.
The app will ask you for your height, weight, and other information so it can calculate how many calories you should be eating each day.
It also has a database of foods so you can easily track what you're eating.
There are also exercises you can do to burn calories, and the app will keep track of your progress.
Manually Tracking Your Workouts With The MyFitnessPal App
The app allows users to track their workouts manually, so they can see how much progress they're making.
First, open the app and create an account.
Then, click on the "+" button and select the type of workout you did.
Enter the duration of your workout and any other relevant details.
Once you're done, click "Save."
Now, every time you complete a workout, simply add it to your MyFitnessPal account.
This will help you keep track of your progress and ensure that you're staying on track with your fitness goals.
How To Reset Or Delete Your MyFitnessPal Accoun
Maybe you started your MyFitnessPal account but didn't complete the registration process.
Maybe you registered but haven't used the app in a while and can't remember your password.
Or maybe you just want to start from scratch with a new account.
Whatever the reason, resetting your MyFitnessPal account is easy to do.
If you go to the MyFitnessPal homepage, there is a link that says "Forgot Password." Click on that and enter the email address associated with your account.
MyFitnessPal will then send you an email with a link to reset your password.
If you want to completely delete your account, you can do that from the "Settings" page.
Just scroll down to the bottom and click on the "Delete Account" button.
You will be prompted to enter your password again to confirm that you want to delete your account.
Once you do that, your account will be deleted, and all of your data will be gone.