Xbox One Black Screen Issues: How to Troubleshoot Quickly
This post may contain affiliate links. As an Amazon affiliate, I earn from qualifying purchases.
Whether you just set up your Xbox One or you installed an update, the black screen of death can be scary. Xbox One black screen issue: how to troubleshoot quickly. A refurbished Xbox One, whether it is the 500 GB or 1 TB model, can easily cost anywhere from $250 to $350 if purchased today. Add in a yearly Xbox live subscription, an additional controller, and several games and you may be spending quite a bit to get you up and running playing all your favorite Xbox games. That is why if you go to power on your TV and Xbox One console and you suddenly get the black screen of death, it can be quite worrisome for a gamer. But not to worry, there are many plausible explanations as well as solutions to solving the black screen of death phenomenon.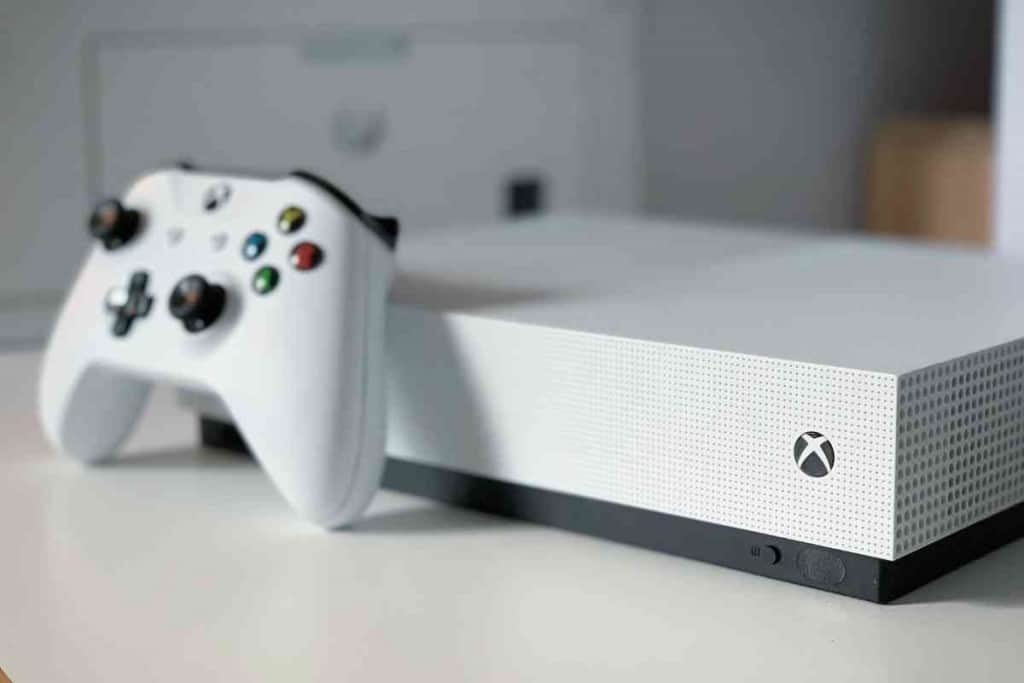 Table of Contents
Why is the screen black on my Xbox One?
If you experience the black screen of death, Microsoft recommends that you confirm the TV and console are powered on, the input setting on the TV is set to HDMI, and the HDMI cable is working properly. You may have to do a hard reset and induce a power cycle or try another troubleshooting tactic as well.
When you start to troubleshoot your Xbox One after experiencing the black screen of death, the logical way to begin is to start with the most basic possible causes like connections, wires, chords, and TV input settings, first.
Also, sometimes a simple reset may automatically fix the problem and it may be one of the first things you try. After that, you can begin to troubleshoot all the settings and connections. If all your troubleshooting tactics fail, then it may be time to contact an Xbox professional who can further assist you.
Let us take a closer look at some of the most common causes of the Xbox One's black screen of death phenomenon as well as ways you may want to troubleshoot and fix the problem so you can return to enjoying your favorite Xbox games as soon as possible.
What can cause the Xbox One black screen of death?
There are many potential causes of the Xbox One black screen of death. Some Xbox users have noticed that the black screen of death occurs directly after they have downloaded and installed an update for their console.
Sometimes updates can be rushed through production to help patch and fix other bugs, but in doing so, the updates are not fully tested and new problems arise.
Also, sometimes it can be something as simple as the television not being set up correctly, having the wrong setting configurations, or an HDMI cable not being plugged into the correct port. This is why Microsoft typically recommends that you start with the simplest solutions first that would have you check your setting configurations and all connections on the Xbox and the television.
Other potential causes of the black screen of death include glitches in the loading of the Xboard dashboard and Xbox Live outages. If the black screen of death is caused by a simple glitch when loading, then all you may need to do is reset your Xbox or induce a deep power cycle of your console. More on that later.
Here is a list of some of the other potential causes of the black screen of death.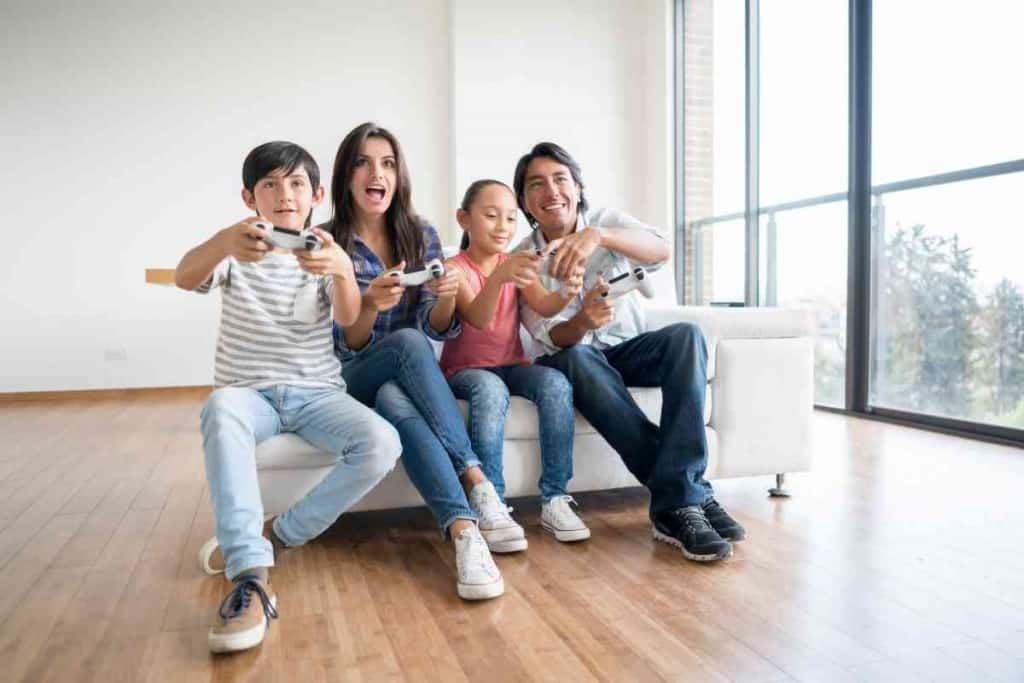 Bugs
Even individual games can contain one bug that is enough to induce the black screen of death on the Xbox One. Typically, bugs can be improved and fixed through time, but when a bug performs an undesired operation, it may be enough for the Xbox to induce the black screen of death to protect itself.
Improper hardware
It is possible that an Xbox user purchases some hardware that is not compatible with the Xbox One. If this is the case, the black screen of death can happen when particular Xbox One hardware configurations do not match Xbox configurations.
Bad updates
As mentioned before, one of the most common occurrences of the black screen of death occurs directly after the download and installation of an update or new system file.
What are some potential fixes for the Xbox One's black screen of death?
Since there are so many different potential causes of the black screen of death, troubleshooting the issue can be somewhat overwhelming.
Where do you begin? That is why Microsoft recommends looking at the simplest things first and working your way out to the more difficult things progressively. Here are some troubleshooting tips if you are experiencing the black screen of death on your Xbox One.
Check the TV input settings
This may sound stupid, but it is not. Sometimes people may overlook the fact that their TV is not set to the correct input. If you have multiple HDMI ports on your television, then make sure you know exactly which port your Xbox One's HDMI cord is plugged into.
If it's HDMI-1 or HDMI-2, then using the remote to your television, press the input button until you are on the correct input channel.
Check your HDMI ports and HDMI cable
You can test to see if your HDMI cable is going bad by trying it on another device in your home. Try using the HDMI cable to hook your laptop to your TV. Does your laptop's desktop appear correctly on your television? Then you may rule out a bad HDMI cable.
Also, you can try a second HDMI cable if you have one or borrow one from a friend. If it works fine with the new HDMI cable but not with the old one, then you may need to purchase a new HDMI cable online or at a local electronics store.
Make sure you find HDMI cables that are designed specifically for use between a television and an Xbox One console.
At the same time that you are testing your HDMI cable, visibly inspect all of the HDMI ports to identify any visible damage. If you see any damage, you may have a malfunctioning HDMI port on your hands. For this, you may need to contact an Xbox professional or a local television repair expert to help you replace the HDMI port. If it is an HDMI port on your TV, try using a different port if you have multiple HDMI ports on your television.
Last, make sure the HDMI cable is plugged into the TV-Out port on the Xbox console.
Reset the Xbox One
Sometimes a simple reset can be enough to fix the black screen of death. Various errors in the cache or memory of the Xbox one can induce the black screen of death at the start-up. When you reset an Xbox One, you reset all the memory and reload all the system files.
To reset your Xbox, simply push and hold the Xbox button on the edge of the console for a few seconds. The Xbox should power off. Now just wait approximately five minutes before powering on the Xbox.
Hard reset of the Xbox One
The hard reset option of the Xbox One should be one of the last things you try due to the fact that all of your data stored on the Xbox will most likely be deleted after the hard reset is performed. To perform a hard reset of your Xbox One, please follow these steps.
Power on the Xbox One and wait.
If the black screen of death appears, go ahead and press the Xbox button and the Eject button at the same time.
Hold down these two buttons until the Troubleshoot screen appears.
Click on the Reset this Xbox option.
Next, click on the Remove everything option and the Xbox One will be restored to its factory settings.
If none of these solutions work, then it may be time to request a repair through the Xbox official website and support page.