Can I Charge My Garmin With A Cell Phone Charger? Safely?
Garmin is recognized as one of the most advanced manufacturers of smartwatches, but can you charge these devices with a cell phone charger?
Garmin has been around for a while, and although the company was originally known solely for GPS navigation systems, it quickly became one of the most reputable brands designing smartwatches. However, if you lost the cable for your Garmin device, you probably wonder if you can charge it with a phone charger.
Table of Contents
Can I Charge My Garmin With A Cell Phone Charger?
You can charge your Garmin with a cell phone charger, but it has to be a USB-C cable. However, Garmin recommends charging their smartwatch with the original cable that came with the product for optimal charging performance.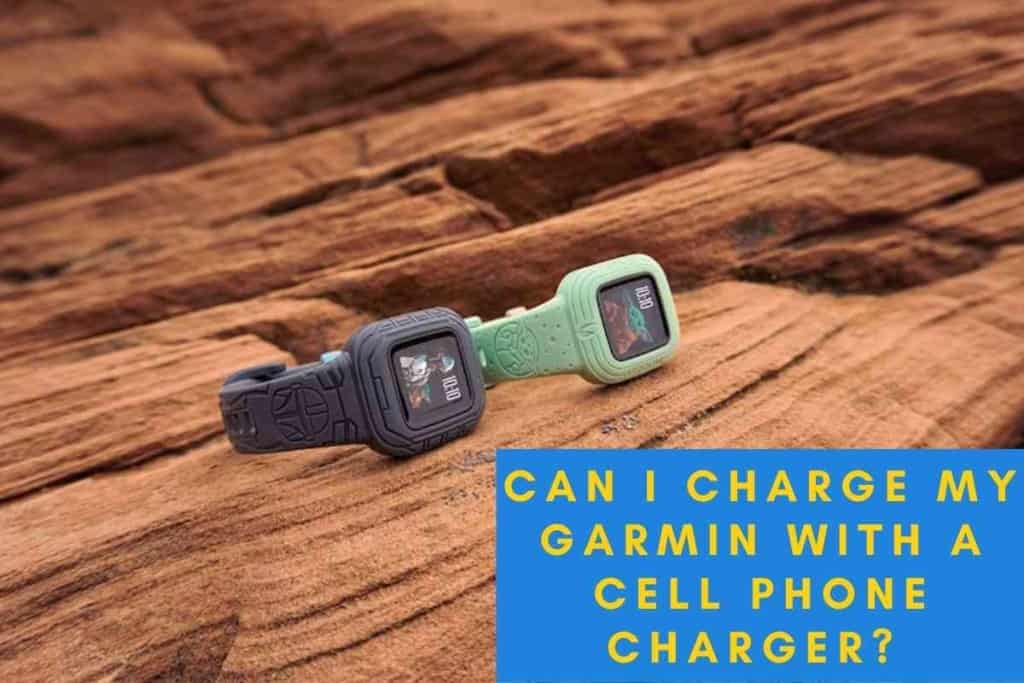 Smartwatches have become increasingly popular in the last 10 years, and they are incredibly handy for their features, but they have also become somewhat of a fashion statement. Garmin is at the forefront of this technology, and they release great smartwatches that can replace a lot of the functions of your phone, which is why so many people are hopping on this fashion tech. 
With a Garmin around your wrist, you can do much more than just tell the time – with built-in call functions, entertainment, and activity tracking – this one device has got you covered.
However, one issue that many people face when buying any kind of tech is how incompatible some devices can be with one another, which is particularly the case with charging cables. If you have lost the cable for the original cable for your Garmin device or if you simply don't have it handy, you are probably wondering if there are any alternatives.
To help you understand this better, we will take a closer look at whether you can charge a Garmin device with a cell phone charger.
After extensively researching Garmin smartwatches, I have gathered enough information to determine if you can charge one of these devices with a phone charger. My research has indicated that you need to ensure that the phone charger that you use to charge your Garmin is compatible with the device, as not all cables will work.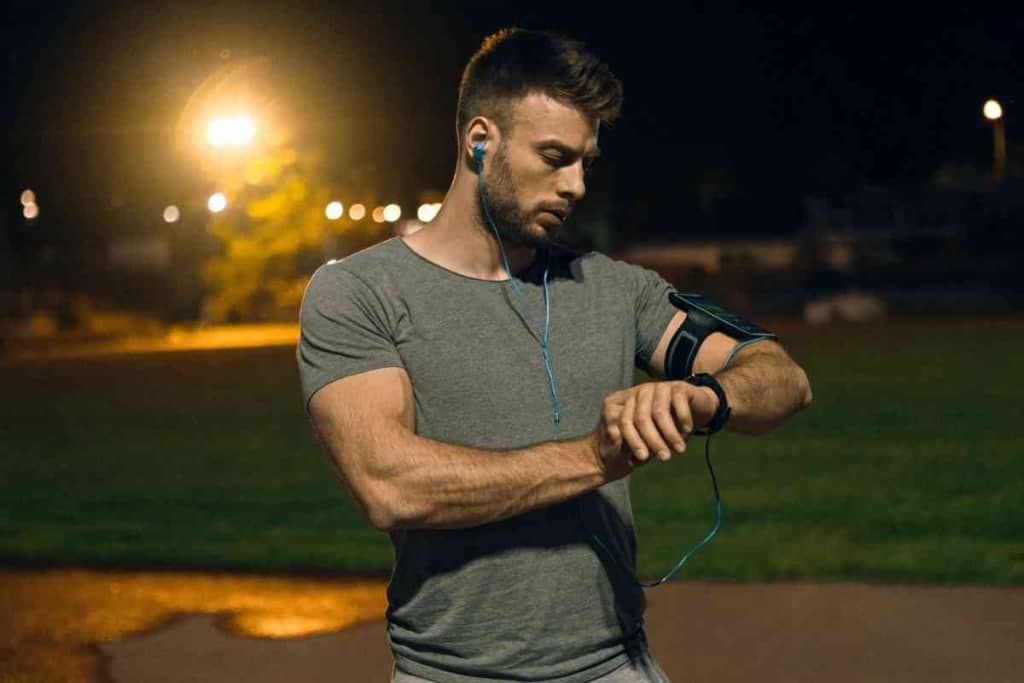 Can I Charge Garmin Watch with an iPhone Charger?
No, you cannot charge a Garmin watch with an iPhone charger. Apple designs pretty much all of its products to be exclusive to the company's devices.
This implies that having the adaptability to use any Apple product with another device directly is pretty much off the table.
Regardless of whether you have an old iPhone or one that is brand new, you will not be able to charge your Garmin watch with an Apple charger.
However, the good news is that this will change in the future with the up-and-coming iPhones that are set to release. 2022 is the last year (as far as we know) that Apple will use their Lightning chargers with their iPhones.
The company has announced that in 2023, Lightning chargers will be replaced with USB-C cables, which is the standard that virtually all modern smartphones use today.
If you have a Lightning iPhone charger and you want to use it to charge your Garmin watch, your best bet is going to be to buy an adapter for it. Apple has made Lighting to USB-C adapters so that their products can be used with other devices.
If you buy one of these adapters, you should be able to charge your Garmin watch without any issues.
What Kind of Charger Does Garmin Use?
Garmin watches use a USB-C charging cable. This is a very common cable that you can find on a lot of different tech devices – making it the most versatile charger out right now.
Garmin utilizes this charging cable for its Fenix 6 and Fenix 5 watches, as well as some of its other models. As always, you should double-check the manual of your Garmin watch to confirm exactly what kind of charger it uses.
What Phone Chargers Can Charge a Garmin Watch?
If you need to charge your Garmin watch and you do not have the original cable, you should be able to do it with a modern smartphone charger. Garmin designed their watches to be compatible with USB-C chargers, which is what a lot of phones use today.
Although you will not be able to charge the watch with an iPhone charger, a cable from just about any other brand should be able to get the job done. In addition, many other tech and gadgets use USB-C chargers as well, which means that you should have a lot of options for charging your Garmin watch.
However, you will not be able to charge your Garmin with a previous generation smartphone charger, which includes the previous era Micro USB cables.
With that being said, you may find that your Garmin watch does not charge as optimally with cables that did not come with the product. This mainly implies that the charge time may be a bit slower. To mitigate this, you should rely on USB-C charging cables made by reputable companies, as these were designed for fast and reliable charging.
Can I Charge a Garmin Without a Charger?
Wireless charging has been a huge boost in technological innovation that is commonly seen in a lot of phones on the market. However, there are a handful of Garmin products that can charge wirelessly, but the majority of them do not.
This means that if you do not have wireless charging capabilities with your Garmin watch that you will have to use the cable that came with the product or an alternative.
How Do I Charge My Garmin GPS Battery?
Although Garmin's smartwatches have been incredibly popular, this company is also widely recognized for its GPS devices. Garmin has designed some innovative GPS navigation systems for automotive transport – many of which are still used today.
Much like with their watches, Garmin has stayed flexible and adaptable with how their GPS devices can be charged.
To charge a Garmin GPS battery, you will need to use either a USB-C, Micro USB, or Mini USB with the device. Garmin has been making GPS navigation systems for a while and the standard for charging cables has changed over the years.
Depending on the Garmin GPS model you have, you will have to use one of the cables we mentioned. With that being said, Garmin recommends that you use the charging cable that comes with your device to have the best possible charge performance.
To charge your cable with one of these devices, you will need to have it plugged into your vehicle while it is turned on.
The battery life of a Garmin GPS navigation device is very short-lived, and the GPS will die after around an hour of use, so the company recommends that you always have it charging when in use. Charing your Garmin GPS with this approach will take about 6 hours.
If you are not in your vehicle and want to charge your Garmin GPS battery, you can do so with a wall outlet. However, you should use a Garmin AC power adapter to ensure that the device gets a safe and optimal charge.
This method will give your Garmin a faster charge – with 3 to 4 hours being the average time to get the battery complete.