Can You Connect AirPods And Your Fitbit At The Same Time?
Bluetooth allows us to connect devices to each other at a short range. It provides a link between devices, allowing them to communicate. Bluetooth can even be used to wireless transmit large amounts of data nearly lossless and with little to no latency. This is what makes streaming music from your audio source to headphones possible.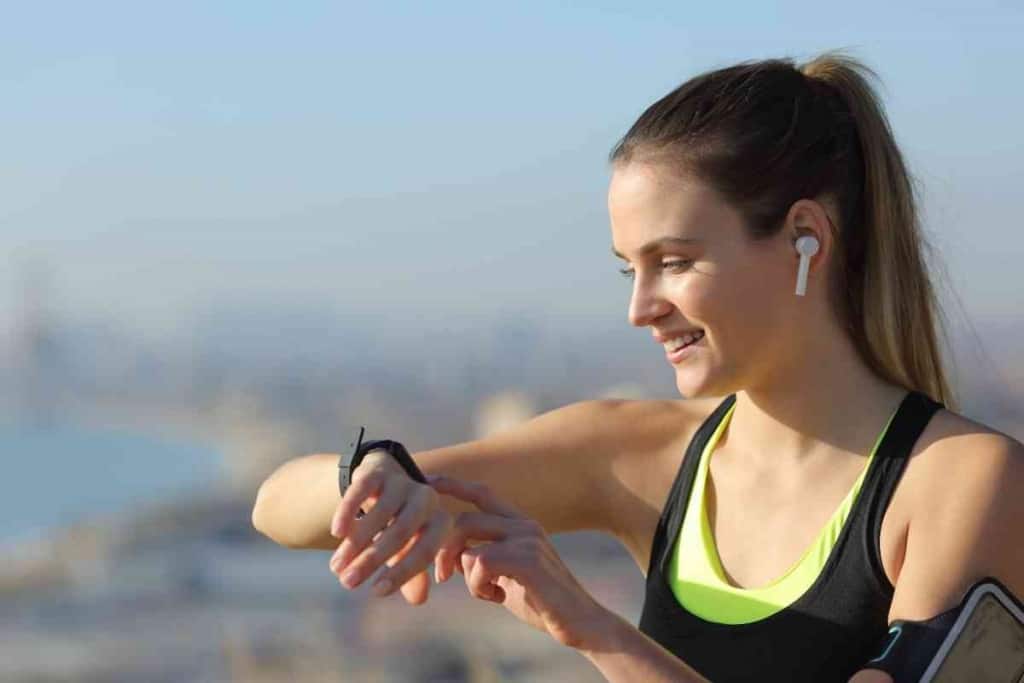 Table of Contents
Can You Connect AirPods and Fitbit to the Same Phone?
A set of AirPods and a Fitbit won't interfere with each other's signal. They can both connect to your iPhone at the same time, and both devices will have full functionality.
Multiple devices can even be connected to the same phone or another audio source. This allows multiple speakers to play the same audio if your phone supports dual audio, and it means you don't have to pick and choose which Bluetooth devices you want to use. There's no limitation to how many devices can be connected with Bluetooth.
You can connect your Fitbit and AirPods to your iPhone at the same time. Both of the devices will work flawlessly and have no problems communicating with your phone.
Continuing reading for an in-depth guide on connecting both your AirPods and Fitbit to your iPhone:
Starting with your AirPods, put both buds in the Charging Case
Let them sit for about 20 seconds and click the pairing button
With the case lid raised, hold your iPhone close to the device
You'll see a prompt on your iPhone
Click the blue Connect button at the bottom to confirm your choice
The Fitbit is a bit more complicated to set up. You'll need to download the Fitbit app to get the most out of your Fitbit.
Download Fitbit on your iPhone
Click the Join Fitbit button
Here, you'll have to click the model of Fitbit you have
Click Set Up
Follow the onscreen instructions and agree to all terms of service
Next, you'll be prompted to enter your personal information
You'll also enter your weight and height for Fitbit's fitness features
Next, you'll be prompted to create an account
After account creation, prompts in the app will walk you through the reset of the setup
Make sure your Fitbit is connected to its charger through the entire process
How to Connect Fitbit to AirPods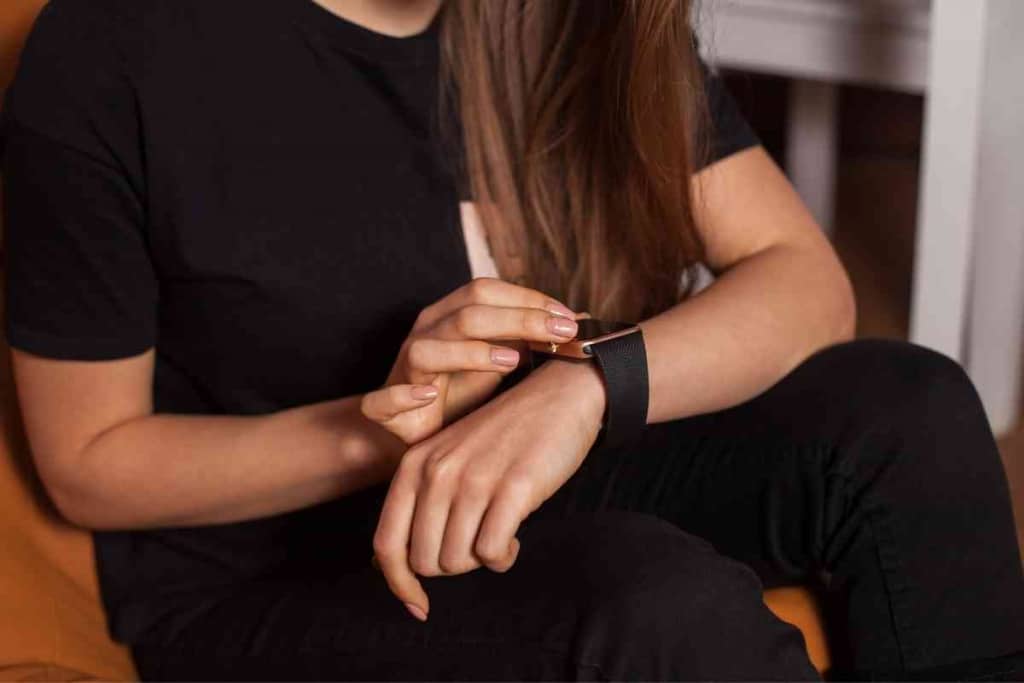 You can play music directly from your Fitbit to your AirPods, completely eliminating the need to take your phone out.
Pairing your AirPods to your Fitbit can be tricky, but it's easy to do if you know what to do.
Go to the Settings app on your Fitbit
Scroll down and select Bluetooth
You'll see an option that says +Audio Device
Once the Fitbit scans for devices, it will show your AirPods
Select AirPods and confirm your selection
A checkmark will appear on the Fitbit, signifying a successful pair
Now you'll be able to easily play Pandora radio or your own downloaded music directly from your Fitbit to your AirPods. You can leave your phone at home while going on your run or doing your normal exercise routine.
Why Can't I Connect AirPods to My Fitbit?
AirPods can have trouble connecting to the Fitbit sometimes. The most likely issue connecting your Fitbit and AirPods directly together is due to your AirPods still being connected to your phone. Turning off your phone's Bluetooth is usually enough to allow the Fitbit to connect, but sometimes factory resetting your AirPods is necessary.
Luckily, resetting your AirPods to factory reset is easy. Simply hold down the pairing button for 15 seconds while both your AirPods are in the Charging Case. You might be required to try several times before they successfully reset. You'll know they've reset when the white light flashes to amber.
Can I Play Music on My Fitbit?
Fitbit's Music app allows users to store several hours of music, podcasts, or other audio to your Fitbit for playback. Music can be moved to the Fitbit via the Fitbit Connect app.
The process of moving music to your Fitbit is quite complicated, but Fitbit also supports Pandora radio and allows users to effortlessly download entire stations for offline playback.
Another option is to use Deezer. It's a music streaming service that specifically markets itself as a way to stream to smartwatches.
They have over 70 million tracks, and they even have a select few podcasts to listen to. It costs $9.99 per month, but it's an easy way to have music on the go. Fitbit users get a free 90-day trial when first signing up for Deezer.
If you prefer listening to your own downloaded music, you can do it with a Windows PC or Mac directly from iTunes.
Moving Music from iTunes to Fitbit
You can make your iTunes library be shared with other applications by toggling a setting on your Mac of PC version of iTunes. Click on edit, preferences, then advanced. Now toggle the option to Share iTunes Library XML with other applications. Finally, just click OK to confirm your selection.
Next, you'll have to choose which playlists to transfer to your Fitbit. You can do this from the Fitbit app under the Media tab. Here, you'll find the option to select Personal Music.
Follow the instructions that appear on your screen. You'll have to download Fitbit Connect on your PC.
The Fitbit Connect PC app is rather easy to use. Once it's first opened, you'll begin the setup process. Once setup is complete, click the Manage My Music button while opening the Music app on your Fitbit.
The app will prompt you to click the Transfer Music button on the right after your Fitbit is detected, and further instructions will walk you through the process.
You can choose individual folders to upload to your Fitbit or choose to upload directly from iTunes. The entire process has its downfalls, and it's generally a pain to do. Pandora and Deezer are both better options for playing music directly from your Fitbit to your AirPods.