Can You Pair An iPad With An Apple Watch?
This post may contain affiliate links. As an Amazon affiliate, I earn from qualifying purchases.
Smartwatches such as the Apple Watch allow users to interact more with mobile devices.
If you have an iPad, can you pair it with an Apple Watch? The Apple Watch series enables tremendous compatibility with all kinds of Apple devices, but what about the iPad?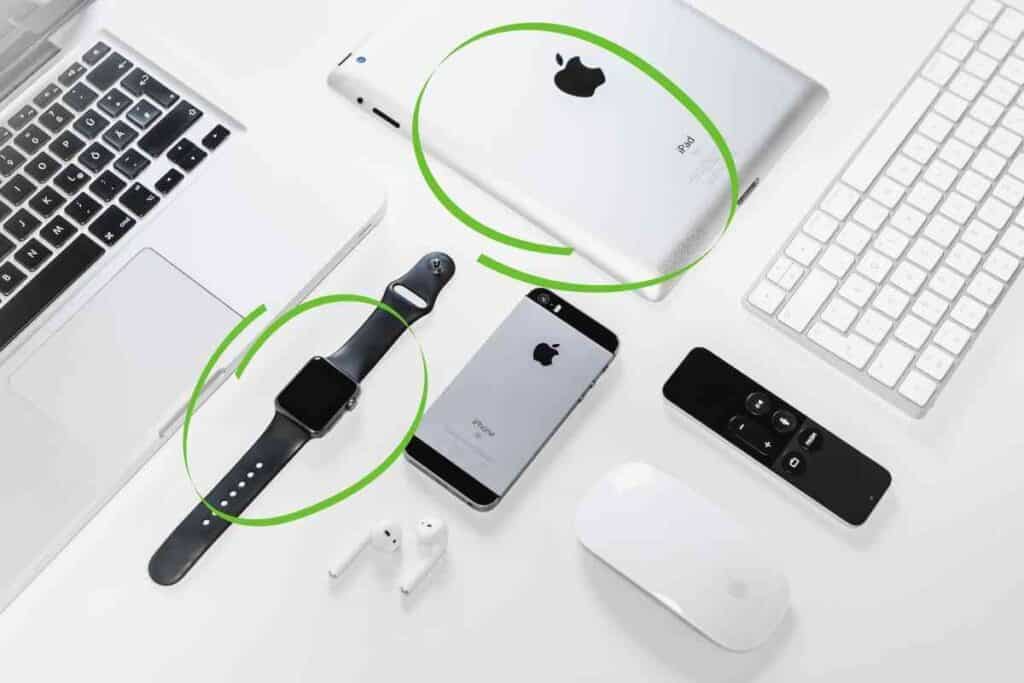 Can You Pair An iPad With An Apple Watch?
Apple Watches can only sync and pair with iPhones running iOS 10.0 or later. However, an Apple Watch can transmit its data to the Fitness app on an iPad. The Fitness app is compatible with iPhones, iPads, and iPod touches running either iOS or iPadOS 11.0 or later. 
Although you can't pair an Apple Watch directly with your iPad or iPad mini, you can connect it to your iPad's Fitness app and view the information there. 
Keep reading to learn more about Apple Watch compatibility and pairing it with an iPad.
Apple Watch Compatibility
The first Apple Watch was released in 2015.
As iOS software and iPhones have progressed, so have the capabilities of the Apple Watch.
To connect the Apple Watch to a device, you need the Watch app. 
At this time, the Watch app is only available on iPhones running iOS 10.0 or later.
If you have an iPhone, you don't even have to download the app.
Apple pre-downloads the Watch app onto all iPhones.
That said, if you remove the app from your iPhone, you will need to re-download it to pair the device with an Apple Watch.
Because the Watch app is not available for the iPad, you can't pair the two devices. Apple watch compatibility offers a lot, but can't connect these two devices.
In other words, the Apple Watch will not receive any notifications or messages sent to your iPad. You may be able to use an iPad charger for an Apple Watch, but you can't message between them. You also won't be able to see information from the watch, such apple fitness data like heart rate and oxygen levels. needless to say, if you use apple fitness a lot, you'll find the fact that it only pairs with other devices frustrating.
If you have an iPhone, how do you pair it with your Apple Watch? Follow the steps described below to learn how!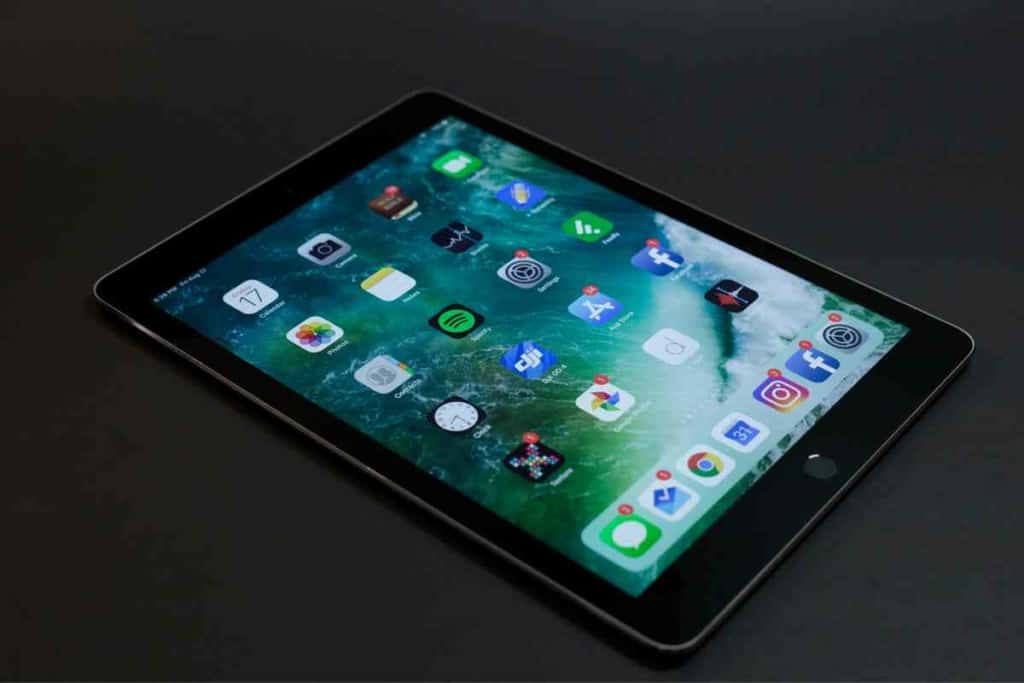 Pairing an iPhone with an Apple Watch:
These newer versions of apple pair automatically. All you have to do to pair the two devices is place them in the same vicinity of each other. 
At the bottom of your iPhone screen, you will see a prompt to pair the watch with your iPhone.
If nothing appears, make sure that both devices are on.
If the prompt still doesn't appear, you'll have to manually pair the two devices.
Start by opening the Watch app on your iPhone.
Select "Set Up for Myself." You will then be prompted to position the watch face on the screen using the camera.
The devices are then paired. All you have to do is follow the prompts in the Watch app to finish setting up your Apple Watch.
If you already have one Apple Watch connected to your iPhone, you won't see the "Set Up for Myself" button.
In this case, start by selecting "All Watches." Next, tap "Add Watch." Choose the option "Set Up for Myself" and follow the instructions detailed above.
And that's it! Your iPhone and Apple Watch are now connected.
Fitness App Compatibility: How to Connect Your iPad
Since many people purchase an Apple Watch to help them get into shape, connecting with the Fitness app is usually the main priority.  It's probably the most important thing other than listening to music on your Apple watch. However, the apple watch requires newer devices to work properly.
While the Watch app is only compatible with iPhones, the Fitness app is compatible with a variety of Apple devices.
Specifically, any iPhone, iPad, or iPod touch running iOS 11.0 and later.
In other words, any iPad too old to run iOS 11.0 or older is not compatible with the Apple Watch in any capacity.
But what iPads are compatible with at least iPadOS 11.0? All iPads on the list below are compatible with the Fitness app.
iPad Pro (all versions)
iPad Air 2
iPad Air
iPad (4th generation)
iPad Mini 4
iPad Mini 3
iPad Mini 2
If you have one of the iPads on the above list, then you're good to go.
So how do you pair your iPad to the Fitness app?
So long as your iPad uses the same Apple ID as the Apple Watch, it should transmit all of its data to the Fitness app.
When you use the Fitness+ app on your iPad, you will receive the prompt "Workout with Watch." Select this button and start your workout.
Doing this will help you get the most out of your devices and workouts.
What Should You Do If Your Apple Watch Stops Sharing Information with the Fitness App?
Technology. It does amazing things like adjusting the thermostat at certain times of the day and preheating the oven before you even get home from work.
However, even technology carefully crafted by Apple experiences glitches.
This means you may occasionally experience times when your Apple Watch and Fitness app stop communicating with each other.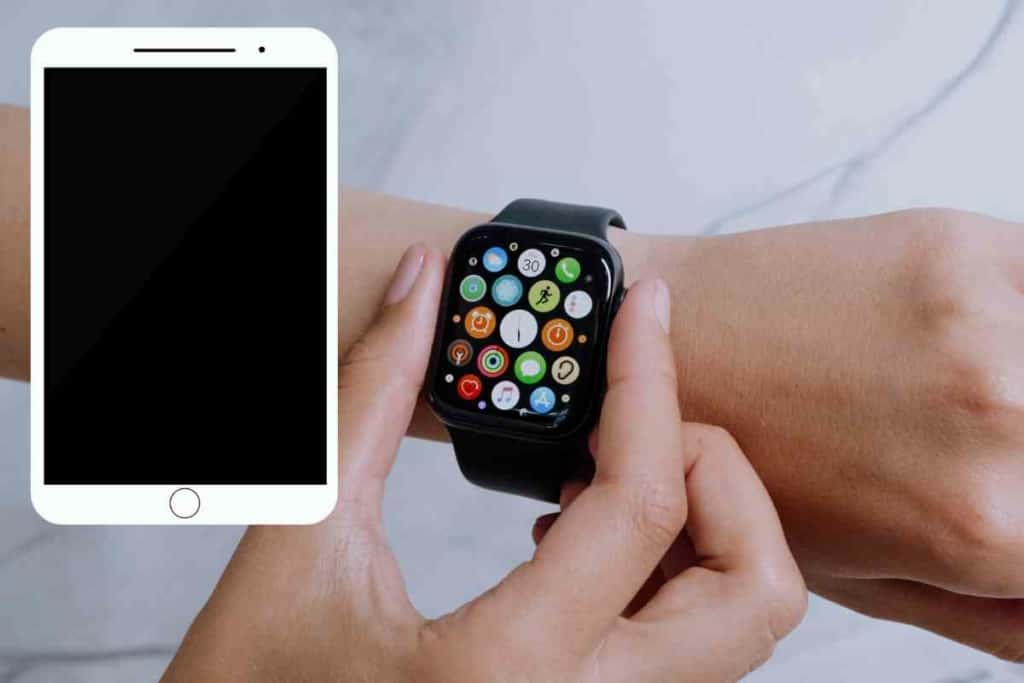 This problem frequently occurs when pairing an existing Apple Watch with a new iPhone. If this problem happens to you, there are several trouble shooting methods you can try.
First, try updating and restarting both devices. Once the devices power back on, wait a few minutes, then check to see if they are communicating with each other.
If updating and restarting doesn't solve the problem, make sure that BlueTooth and WiFi are enabled on both the Apple Watch and the iPad.
Turning off either of these systems could stop communication between the Apple Watch and the Fitness app or any other apple watch apps you're connected to.
The final step to reconnecting your Apple Watch with the Fitness app on you're iPad is deleting the watch from your Apple account and repairing it.
To delete the watch from your account, open the Watch app on your iPhone.
Select "All Watches" and find the watch in question.
Click the small "i" next to the watch name.
Next, select "Unpair Apple Watch." If you have a cellular plan associated with your watch, make sure you choose to keep the plan when unpairing the device.
While the watch unpairs, delete the fitness app from your iPhone and re-download it. 
Once the watch finishes erasing, you can follow the steps described in the section above to repair the watch with your iPhone.
Your Apple Watch should once again communicate properly with your iPad's Fitness app. 
If the communication problem persists, contact Apple Customer Support.
Although Apple Watches are capable of connecting with the iPad Fitness app, to get the most out of your watch it is best to use it with an iPhone. 
You will not lose the information stored on the fitness app if you are signed in to your icloud account. You should be able to see all metrics taken while the watch was monitoring you, including stopwatch, GPS, etc.
Want to the information on a standalone device? Perhaps your family member doesn't have an icloud account but you want to show them the information on something bigger than watch faces. Pair with the Apple TV to display the data however you like.
Related Content You May Find Interesting
Here are some more articles that may be of interest to you if you have an Apple Watch.