Can You Use Simple Mobile On Straight Talk? Answered!
This post may contain affiliate links. As an Amazon affiliate, I earn from qualifying purchases.
There was a time when the majority of phones purchased were locked to particular carriers. While some carriers – due to technical limitations of their network – do lock their phones, the majority of carriers sell phones that are compatible with all the other networks.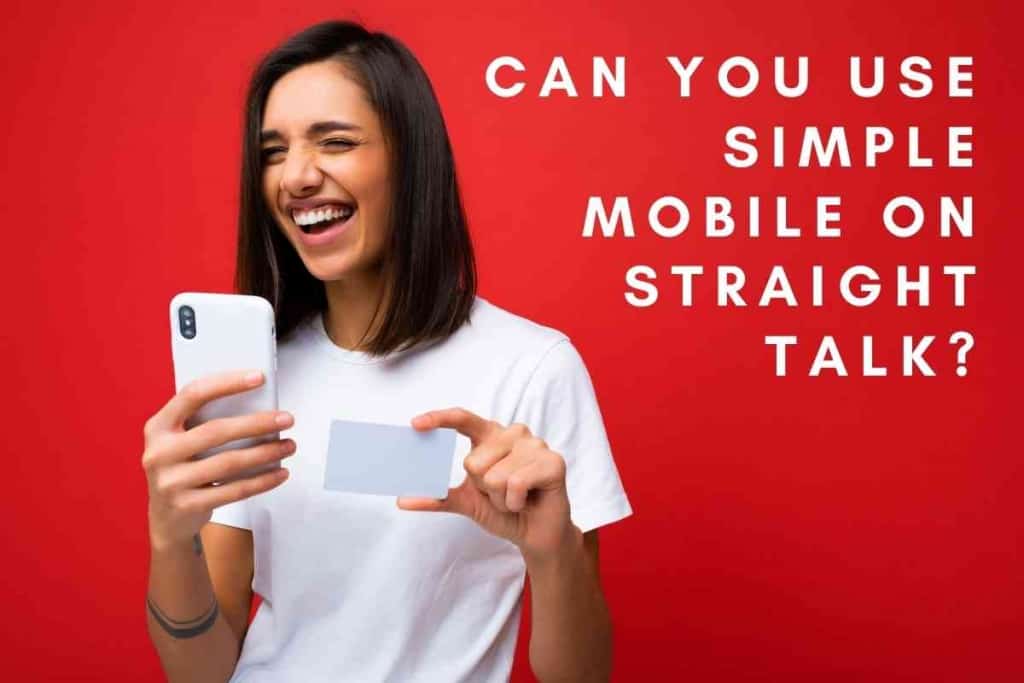 Table of Contents
Can You Use Simple Mobile on Straight Talk?
A phone purchased from Simple Mobile should have no problem operating on the Straight Talk network as long as there's no outstanding payments on the phone. You just have to contact customer support and have them unlock it for it to be compatible with Straight Talk or dozens of other carriers.
Keep reading to learn how to check and see if your Simple Wireless phone works with Straight Talk and find out if it's even worth making the switch.
Simple Mobile and Straight Talk are Both Subsidiaries of TracFone
First of all, if you're switching from Simple Mobile to Straight Talk due to poor customer service, you should know that they are both under the same umbrella. TracFone is the parent company of both Simple Mobile and Straight Talk, so you shouldn't expect much of a change in customer service.
This doesn't mean both companies offer the same pricing and plans though. Each company was created to target a completely different demographic, and that means pricing and plan options differ greatly.
What Does Simple Mobile Offer?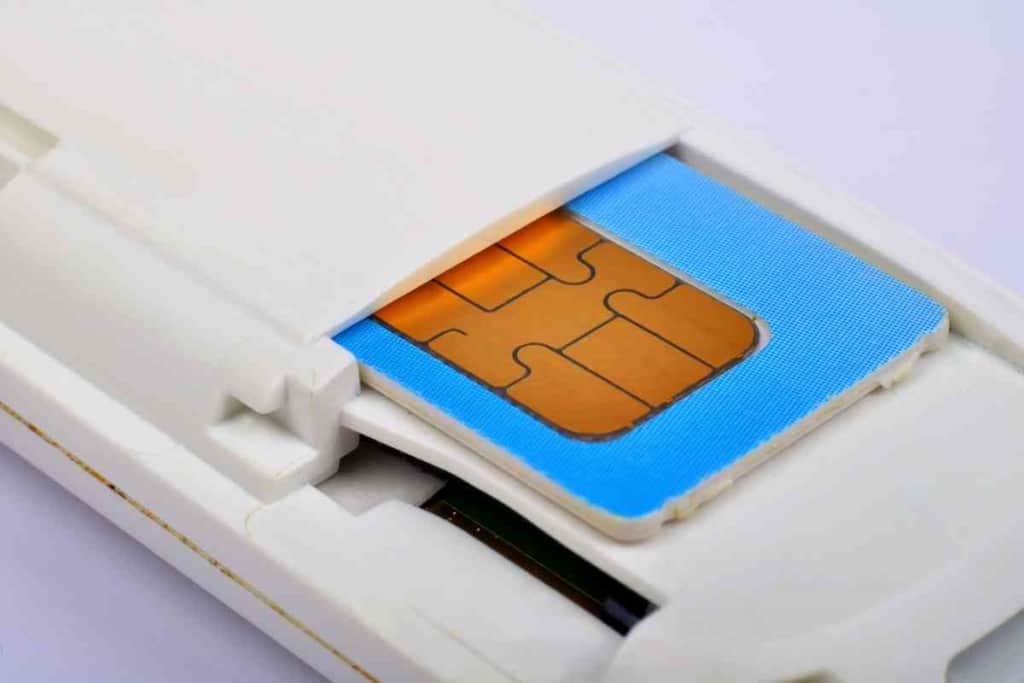 Simple Mobile is one of the cheapest cellular providers for people who don't need a lot of data each month. Simply put, Simple advertises towards younger people who can't afford a hefty phone bill but also to individuals that still need a considerable amount of data.
Simple's 3 GB $25 per month plan is perfect for someone fresh out of high school or someone who is only working part time. It offers a lot of bang for your buck, and it'll be hard to find a cheaper plan that offers more.
What Does Straight Talk Offer?
Straight Talk has cheaper options available too, but there cheapest option is only a 2 GB plan, making Simple Mobile the better option for entry level plans.
However, Straight Talk excels when it comes to their 2-line deal. For only $90 per month, couples can take advantage of unlimited data, talk, and text – a deal that's hard to pass up.
Straight Talk also offers in-home phone service for only $15 per month. It's perfect for people who want to combine their home phone and cell phone bill into one convenient monthly payment.
Make Sure Your Phone is Compatible
While the majority of cellphones have no problem transitioning from Simple Mobile to Straight Talk, it doesn't hurt to make sure. Luckily, there is a convenient tool on Straight Talk's website to check phone compatibility.
Once on the Straight Talk website, navigate through the sign-up process until you get to the option to "Keep Your Own Device." You will see the check compatibility option listed here.
You'll have to find your phone's IMEI number and enter it into the field. Finding a phone's IMEI is easy. You can find it listed in the About section of your phone's settings, or you can simply dial "#06#" on your phone's dialer to get the information to pop up.
Once the information is entered, hit submit, and the Straight Talk compatibility checker will tell you if your phone is ready to activate, if it needs to be unlocked first, or if it won't work at all.
Simple Mobile and Straight Talk are Both MVNOs
MVNOs, which is short for mobile virtual network operator, offer cellular services without owning and operating their own network. They do this by leasing data from one or all of the big-three: Verizon, AT&T, and T-Mobile. They sell the data they lease to consumers at discounted prices when compared to post-paid services.
Despite being owned by the same company, Simple Mobile and Straight Talk do not use the same towers. Simple Mobile is limited to T-Mobile's network, and Straight Talk uses all of the big-three's networks.
This means if lack of signal is the reason you want to switch from Simple Mobile to Straight Talk, you will see an improvement in signal strength. If T-Mobile's network doesn't work in your area, then Simple Mobile may have trouble too. Due to Straight Talk using AT&T and Verizon's networks in addition to T-Mobile, Straight Talk's signal is much stronger in more areas.
Simple Mobile Pros and Cons
Pros
Cheap for what is offered
Variety of prices
Offers promos and discounts on new phones
Cons
Confusing plans
Limited in features and add-ons
Some issues with SMS messaging
Straight Talk Pros and Cons
Pros
Uses all major networks
Compatible with lots of different phones
Unlimited high-speed options
Has home phone service
Has international calling add-ons
Only a few different plans
No options for plans for more than two people
Not the best customer service
Only the most expensive plan has hotspot
Final Thoughts
There may be any number of reasons why someone would want to switch from Simple Mobile to Straight Talk. Straight Talk will generally provide users with better signal in more places, but the customer support for both companies is generally seen as poor.
Straight Talk Wireless is a great option for couples who want to get a cheap cellphone plan together, but the truth is, they don't offer much more. It's a better idea to go with one of the big-three providers if you have a large family.
You will save more money in the long run, have a better customer service experience, and get perks like streaming services included in your plan.
Both Simple Mobile and Straight Talk Wireless are for the minimalist that doesn't require a lot. They are barebones cellular providers that offer the basics, omitting additional perks and services.