Playing College Football Revamped On PS5: Is It Possible?
For some, the NCAA Football series scratches the college football itch in a way that the Madden NFL video games can't. Sadly, last we saw of NCAA was eight years ago with the release of NCAA Football 14. The College Football Revamped mod provides aesthetic improvements that give the game a new coat of paint. But is it possible to play it on modern hardware like the PS5?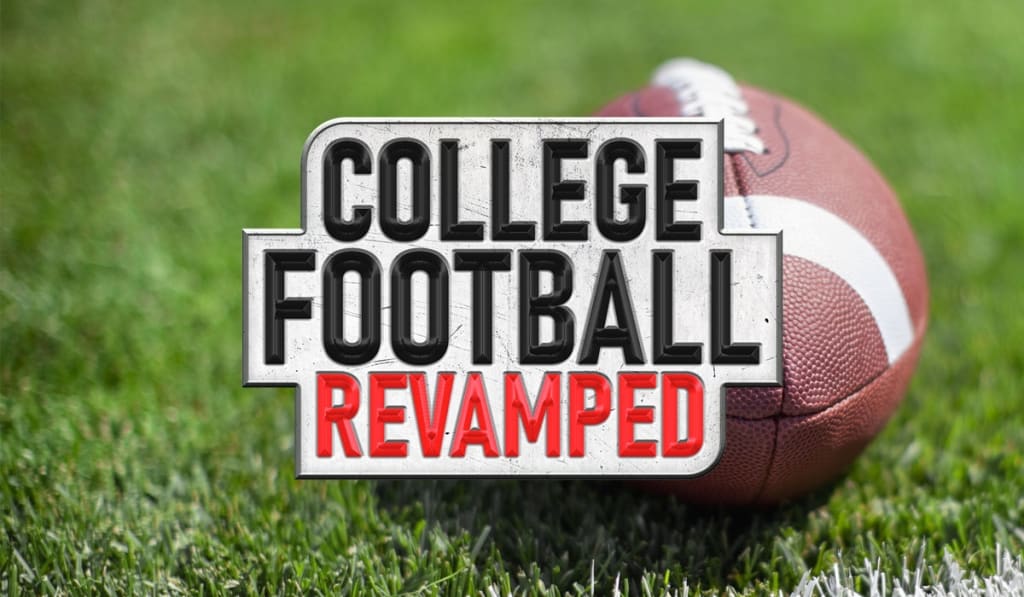 You can't use the College Football Revamped mod of NCAA Football 14 on a PS5. It can only run on consoles that can play NCAA Football 14, which includes the PS3 and the Xbox 360. However, it can also be played on PC via either a PS3 or Xbox 360 emulator.
Let's take a look at what College Football Revamped is, the consoles it's available to play on, and how to install the mod on your computer.
What is College Football Revamped?
College Football Revamped is a mod for NCAA Football 14 that seeks to update the game to reach the standards of modern football games.
NCAA Football is a game series published by EA Sports that attempted to serve as a college football counterpart to their Madden NFL series. The series had an entry every single year from 1997 all the way until 2013 with NCAA Football 14.
However, after the release of NCAA Football 14, the NCAA announced that it would not renew its licensing contract with EA because of an ongoing legal dispute regarding the use of player likenesses in the games.
This led to three separate conferences to pull their trademark licenses from EA, which then caused the series to go on hiatus. As a result, NCAA Football 14 the most recent game in the series to this day.
Enter College Football Revamped, which helps usher NCAA Football 14 into the modern era with updated splash screens, wipes, helmets, uniforms, logos, field art, and more.
If you play it on PC, you can even play the game in true 4K, reaching levels no one thought NCAA Football 14 could reach. There are no gameplay adjustments yet, making this mod purely an aesthetic enhancement to the game.
Can You Get College Football Revamped on PS5?
Unfortunately, you cannot get College Football Revamped on a PS5. This is because College Football Revamped is a mod for the game NCAA Football 14, and thus it can only run on platforms that have NCAA Football 14.
This limits the mod to hardware that was relevant in 2013, meaning the Xbox 360 and the PS3. However, you can also play the game on PC by using either a PS3 or Xbox 360 emulator.
If you're disappointed because you dream of playing college football on your PS5, there is some good news on the horizon. In 2021, the NCAA announced a new policy that allows student athletes from all three divisions to monetize their name, image, and likeness.
This new ruling has removed much of the legal trouble that caused the NCAA to end their partnership with EA, and EA has already announced that they are developing a new college football video game for the first time since 2013.
This new game still doesn't have an official release date, but EA claims that the game will release some time during the summer of 2023.
How to Install College Football Revamped on PC
The easiest way to install College Football Revamped on PC is by using the RPCS3 PS3 emulator. There's a great guide for how to install this emulator as well as the download itself on RPCS3's website.
If you've already used the emulator before, make sure you delete your games.yml file, which should be located in your RPCS3 folder. If you haven't used the emulator before, you can skip this step.

Make sure your game folder is named "BLUS31159-[NCAA Football 14]" (without quotes) or the next step won't work. Place the game folder in dev_hdd0/disc/ and then download the easy installer PKG.

Finally, launch RPCS3 and drag the PKG file into your main RPCS3 window. This should take a couple of minutes to install, but after this you can simply launch the game and it should now be modded.
This is just one potential way to install the game. You can also install it on PS3 and Xbox 360, with different installation instructions depending on whether or not you own a physical or digital copy of the game.
The College Football Revamped team has made some fantastic guides that fit every platform with every copy of the game. You can find these guides as well as some patch notes for the current version on their github page.
More PlayStation Articles to Read