Does Ring Doorbell Require A Subscription? (Explained)
This post may contain affiliate links. As an Amazon affiliate, I earn from qualifying purchases.
Ring products are some of the most innovative items in the home security industry today. Most of them allow voice and video conferencing directly from the doorbells and cameras, allowing users to not only keep an eye on their home, but to communicate with friends, family, or potential home invaders.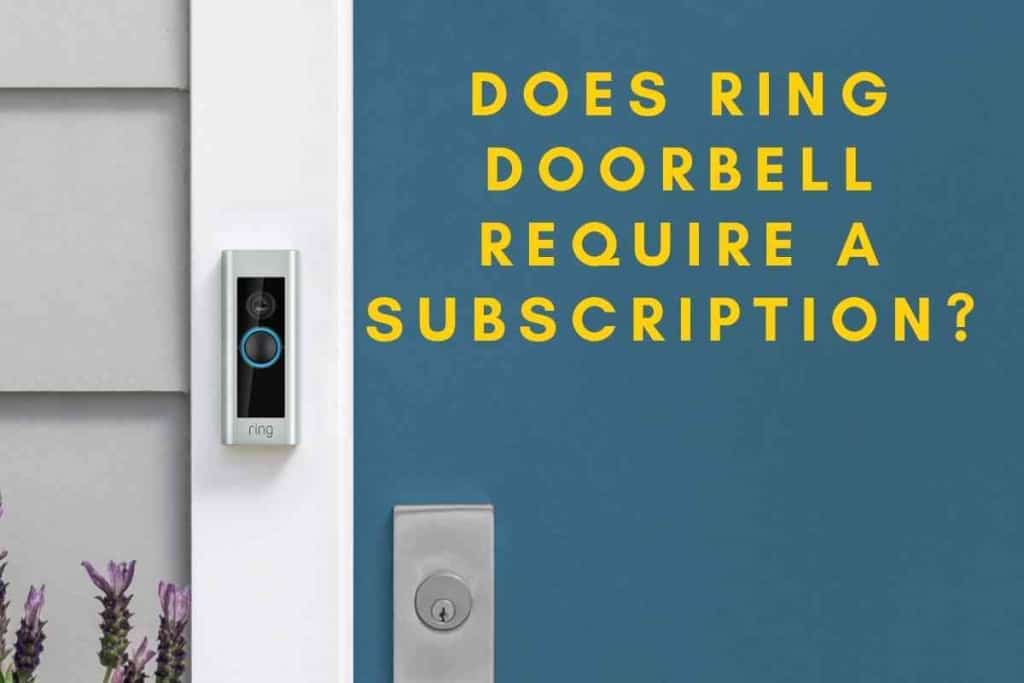 Table of Contents
Does Ring Doorbell Require A Subscription?
Ring doorbells don't require a subscription, but Ring does offer a subscription plan called Ring Protect, which comes with cloud storage that allows you to store videos and audio events for later viewing. Without a subscription, you will still be able to answer real-time video calls and answer doorbell notifications live.
Continue reading to learn even more about Ring doorbells and Ring's long list of other products.
The Different Types of Ring Protect Plans
You'll get to try the Ring Protect plan with the purchase of any new Ring product. Each one comes with a 30-day trial period, so you can get the full experience straight out of the box.
The basic version of the plan costs $3 per month and allows users to save, download, and share recorded videos.
The plus version of the plan brings an extended warranty to the subscription. It also gives you a $10 shop discount on both Ring's official website and Amazon. The Ring Protect Plus plan is $10 per month, making it a great deal if you only have one Ring device and intend on purchasing more.
There is one final subscription tier called Ring Protect Pro. It comes with professional monitoring and gives users additional backup features for their data. The Pro version of the plan costs $20 per month.
Does Ring come with a Warranty?
All Ring products come with a limited warranty and have the option for an extended warranty with the subscription plan. The limited warranty gives the buyer certain legal rights. T
he limited warranty protects the buyer against defective parts or poor assembly. It guarantees to repair or replacement for any device found to suffer from manufacturing defects.
As long as your device is still in its limited warranty period when you subscribe to the Ring Protect Plus subscription, you will also be given an extended warranty. This protects the buyer against many other faults and malfunctions.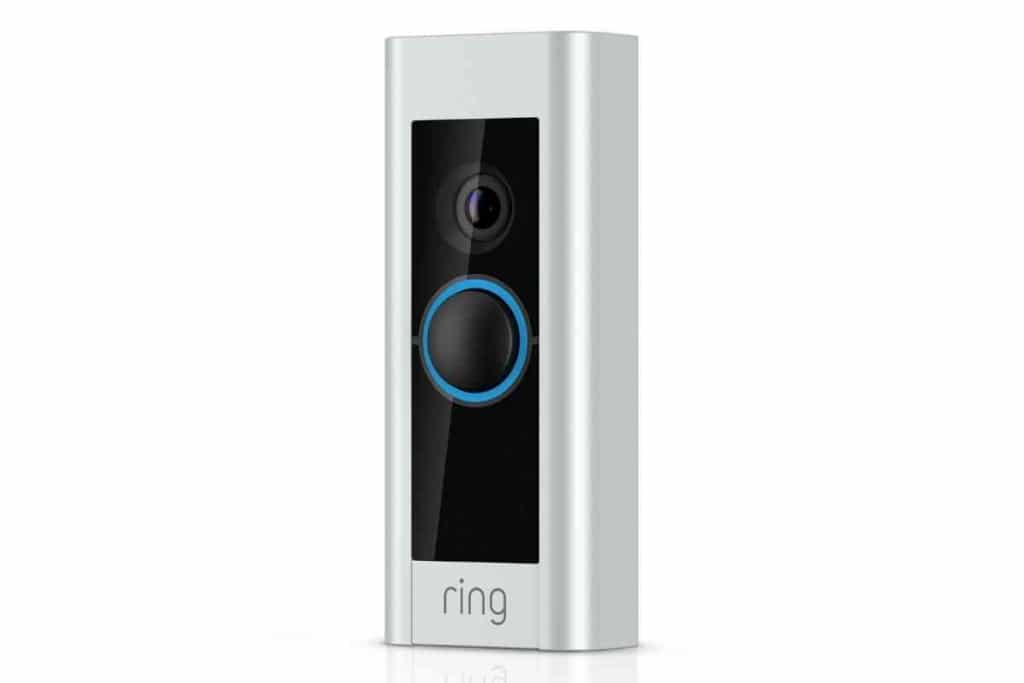 Yes. A Ring doorbell requires internet to function. It's based solely on cloud storage and streaming; thus, it doesn't have any internal storage to store video and photos. It must be connected to Wi-Fi at all times to function. There's no Bluetooth support either.
How Much Bandwidth Does Ring Us?
Ring doorbells and cameras use lots of bandwidth. In fact, they are at the top of the list for data hogs when it comes to home security products. Unlike, many other home security products of this type, Ring only uses HD video.
The original lineup of Ring products stream and record in 720p, and newer products support 1080p. This means Ring requires a significant amount of data. In fact, you'll need around 2 mbps for each camera or doorbell you have installed.
On the bright side, Ring cameras and doorbells don't record or stream 24/7. In fact, the doorbells can be set to record every time they record movement, or they can be set to only record and stream once someone rings the bell.
You can even control how much motion must be detected before recording will begin. This means you can somewhat control your monthly data usage by raising or lowering the slider.
Ring doorbells are often facing busy sidewalks and streets. This means they will record or give alerts quite frequently. You can adjust this by placing an object between the doorbell and the road, such as a sign just beside the porch or some sort of decoration.
That being said, it's not uncommon for a home security system that uses several Ring products to use upwards of 200 GB of data each month. They're quite the data hogs, but they are effective at what they do.
Other Types of Ring Products
Ring does much more than just produce doorbells. They also have cameras for both inside and outside, flood light cameras, and lawn lights with smart functions built in.
It's possible to outfit an entire home with a great security system using nothing but the Ring brand.
Alternatively, you can only use one or two Ring products. There is also a 13-piece alarm system that comes with 6 Wi-Fi extenders.
These can be placed at windows and doors throughout the home and controlled with a central hub.
One of Ring's newest products is its glass break sensor. The device isn't attached to the window; instead, it knows the sound that glass breaks and can detect the sound up to 25 feet away. It sends mobile alerts and can be set to automatically sound your siren.
One of Ring's best-sellers is its solar-powered path lights. They come in packs of four and even have smart capabilities. They shine up to 80 lumens and only activate when motion is detected.
They are compatible with the Ring Bridge and several different Alexa products. Like other Ring products, you can enable them to send mobile alerts when they detect motion.
Finally, Ring introduced its own lineup of affordable solar panels. They have two main models, and they can work flawlessly with only three to four hours of direct sunlight per day. They are designed to work with the Spotlight Cam Battery and the second and third-generation Stick Up Cam Battery.
All of Ring's products can be set up using the official Ring app, and they are almost entirely all compatible with Alexa products.
The Alexa-enabled Echo Show is a great way to use the Ring doorbell and all the other products in the Ring lineup.