How To Download Movies & TV Shows On iPad To Watch On An Airplane
This post may contain affiliate links. As an Amazon affiliate, I earn from qualifying purchases.
If you've got a long plane journey ahead, it's best to prepare ahead with some solid entertainment options. Luckily, you can easily download your favorite movies and TV shows onto your iPad beforehand so that you can watch them while you're cruising through the skies.
You can download movies or TV shows for offline viewing on your iPad using iTunes or streaming services like Netflix, Disney+, Hulu, and Amazon Prime. In some cases, not all content will be available for download, and the downloaded content usually expires after a certain period.
The process for downloading depends on which app you're using. Let's take a look at how it works in some of the most common entertainment apps so that you can be prepared for your next journey.
How to Download Movies and TV Shows From iTunes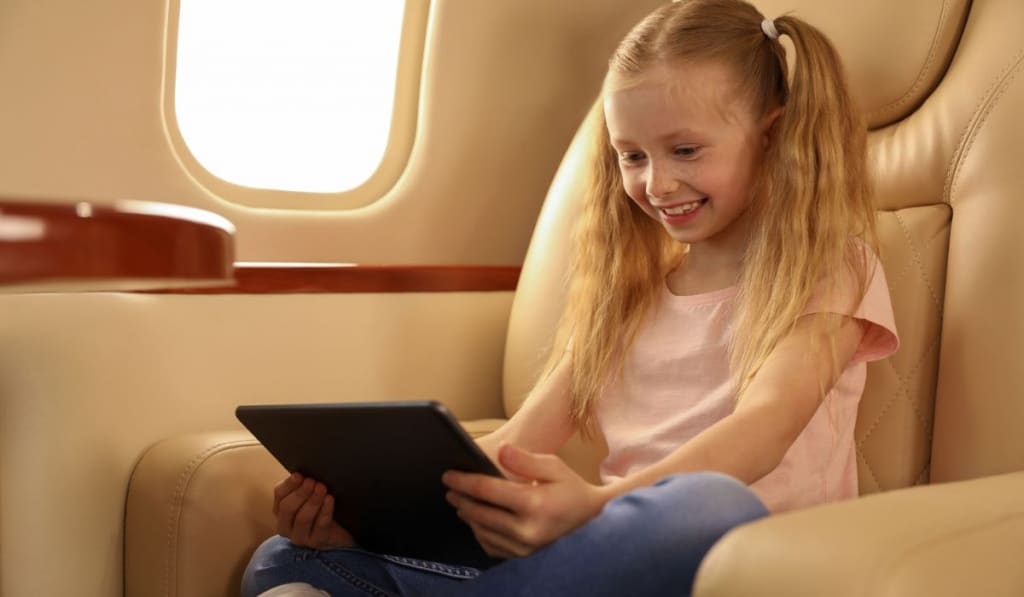 Using iTunes to download movies and TV shows is very easy. Here's what you need to do:
Go to the iTunes Store app.

Search for the movie or TV show you want to download. You can either browse movies and TV shows from the tabs at the bottom of your screen or type in the name of your movie in the search bar at the top right.

Once you find the video you're looking for, tap on it, and tap the price. For a video that's free, you'll see the option 'Get' instead of the price. If you're looking for a TV series, remember that you can buy individual episodes or the entire season.

You may be asked to enter your password or use Face or Touch ID to authorize the purchase.

After making the purchase, you'll be asked if you want to download the video. Tap on 'Download.'

If the video doesn't download automatically, tap the cloud icon to download.

Tap the 'Purchased' option at the bottom of the screen once the download is complete.
Look for the downloaded movie in your video library and tap it to play.
How to Download Movies and TV Shows From Streaming Services
Several streaming services allow users to download movies and TV shows to watch offline on iPad. These include:
Disney+
Marvel, Pixar, National Geographic, Star Wars — the choices offered by the Disney+ channel are seemingly endless. The best part is that you can download unlimited content on your iPad.
From classics to new releases, every movie and show has a download option next to the play button. Just tap on the download button and your selection will become available for viewing offline on the 'Download' tab.
The 'Download' tab can be accessed from the menu bar at the bottom of the app.
Although there's no limit on downloads except the storage capacity of your iPad, your downloads will expire if you don't access the app at least once every 30 days.
Netflix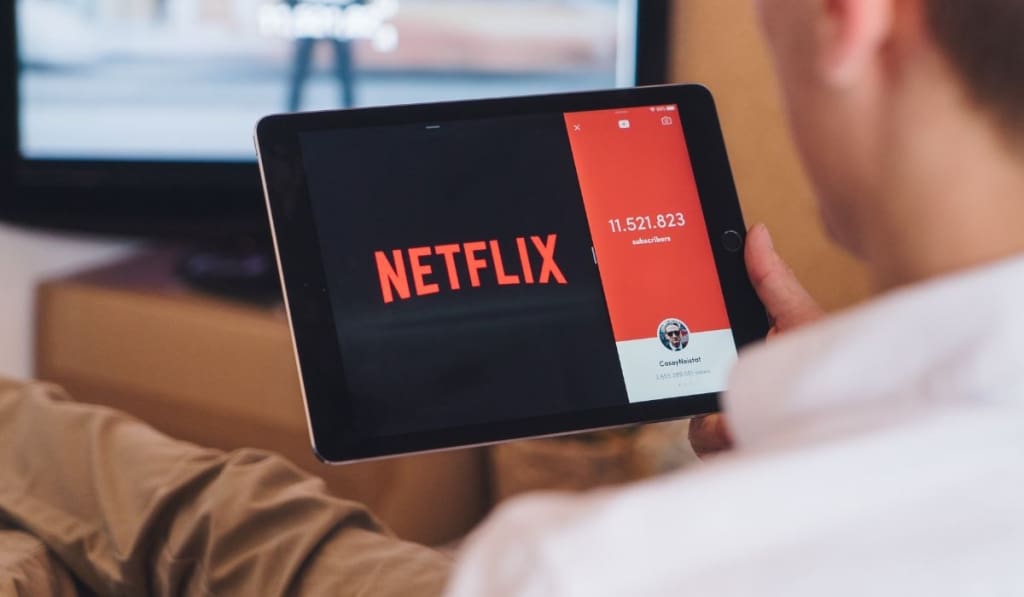 This popular streaming service offers thousands of movies and shows to cater to the tastes of all its audience.
Top shows like Black Mirror, Stranger Things, and Money Heist as well as action-packed movies like The Gray Man, Extraction, and Red Notice are sure to keep you entertained on your long flight.
Make sure that you have an active Netflix subscription to watch and download video content. However, keep in mind that not all the TV shows and movies on Netflix are available for download.
To download Netflix content on your iPad, here's what you need to do:
Open the Netflix app on your iPad.

Search for the name of the movie you want to download.

Choose the movie and then tap on the download icon. If there's no download icon beside the name of the movie, it means that the movie isn't available for download.

Make sure that your device is connected to the internet while your chosen video content is being downloaded.

To watch your downloaded movies and TV shows, tap on 'Downloads.'
If you want to delete the movies that you've watched, open the 'Downloads' page and swipe left on any of the content that appears. The X button will appear. Tap on it to delete the downloaded content.
Remember that you can't download more than 100 titles from Netflix at a time, so be sure to clear out the video library occasionally.
Amazon
The Amazon Prime app allows downloads for offline viewing, with 30 days to watch and typically 48 hours to finish. Although there are no limitations on Amazon Originals downloads, you might not be able to download some movies and shows in Amazon's streaming library.
The total number of titles that you can download at a single time varies according to your location, and you can't download a particular title on more than three devices simultaneously.
You'll find a download button next to the titles that are eligible for download. Simply tap on it to download it on your iPad. For TV shows, you can download an individual episode or the whole season.
To watch downloaded content, tap on the 'Downloads' button, go to 'My Stuff,' and then select 'Downloads.'
Hulu
Although Hulu has a vast number of titles in its streaming library, not all of these titles can be downloaded.
In order to download anything from Hulu, first, you need to be a subscriber without ads. Titles from premium add-ons or on-demand titles available through the Live TV subscription tier can't be downloaded.
You'll see the download symbol next to the titles that can be downloaded. The downloadable content can only be viewed by navigating through the search menu.
Hulu allows subscribers to download a maximum of 25 titles across five devices at one time. The downloaded content will remain on your iPad for 30 days, and you'll have the usual 48-hour window to finish watching it before it vanishes.