5 Ways To Watch Movies On Your iPad Without The Internet
This post may contain affiliate links. As an Amazon affiliate, I earn from qualifying purchases.
An iPad is an excellent investment, thanks to its multiple uses and advantages. This device is suitable for entertainment, communication, and information. While it offers an immersive entertainment experience, not everyone understands how to watch movies on an iPad without the internet. The following information will help unbridle this mystery.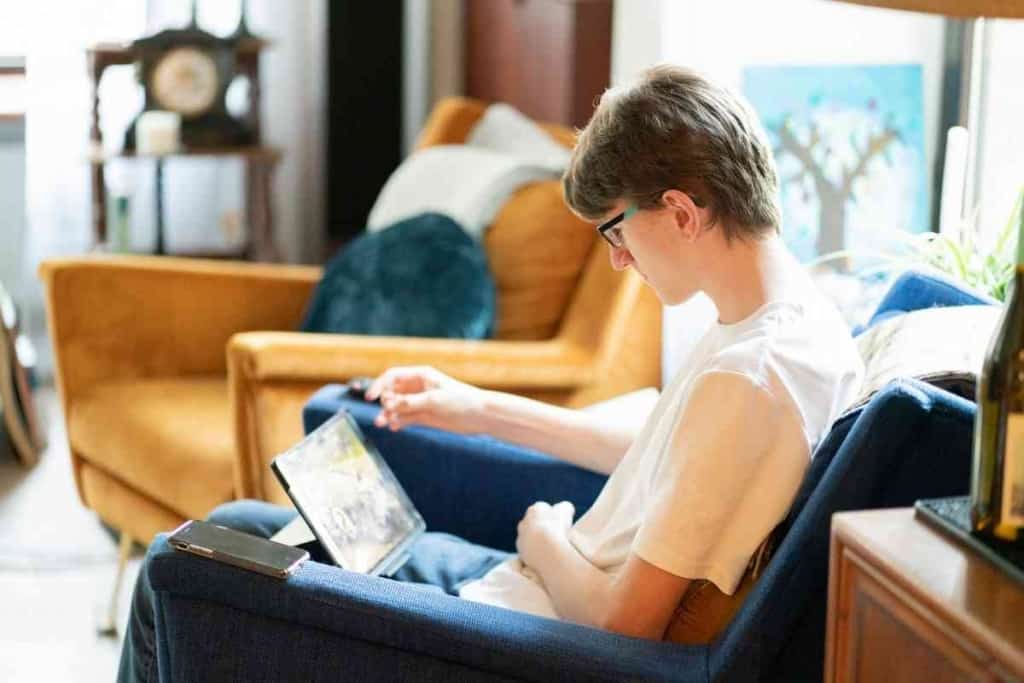 Table of Contents
How do I Watch Movies on an iPad Without the Internet?
You can only watch movies on your iPad if you download them beforehand. Purchased films require WiFi or internet connectivity, meaning it is impossible to watch them when you have no connectivity. However, the following options suffice.
Download Via Streaming Apps
You can download movies from different streaming services, including Netflix, YouTube, and Amazon Prime. You could also consider renting them from iTunes. Once you download your show via these streaming services, it becomes easier to access them regardless of your connectivity.
Usually, once you download the movie on iPad via a streaming service, you can only access it if you log into the app. These apps have a download section featuring all your downloaded options. Depending on the service provider, these movies could be there temporarily or permanently.
Besides Amazon Prime and Netflix, other popular choices include YouTube Premium and Google Play Movies. YouTube Premium allows you to download unlimited videos that you can easily access without an internet connection.
On the other hand, Google Play Movies allows you to rent or buy content that you can access without the internet, only when downloaded beforehand.
Its comprehensive portfolio makes it an excellent choice for diverse movie collections.
Hulu is yet another option to consider. It allows its subscribers to download their favorite movies for offline viewing. Its diverse selection guarantees access to a broader range of content. Downloading a movie requires you to tap on the download tab to view suitable choices.
Disney+ and CBS offer an exceptional offline viewing experience, making them ideal for watching movies without the internet. While you do not get 4K and ultra-HD quality when downloading your content, the videos are high-quality.
Use WALTR
The WALTR software is central to seamless synchronization of media, including music and movies, on macOS and Windows. You'll install and launch it on your iPad to initiate the transfer of your films from an external device.
First, prepare the media file you want to transfer.
Adequate preparation will ensure the process is smooth.
Launch the WALTR and connect your iPad to your computer. Since it is a Wi-Fi-enabled virtual connection, you'll not need a USB cord. Next, you'll drag and drop your preferred movie file in the WALTR app, initiating the transfer.
The transfer takes approximately two minutes.
It entails the movie and its subtitles, ensuring that you have an immersive watching experience in the long run.
This software will comprehensively organize your media, guaranteeing seamless access. For example, suppose you downloaded some movies on the device. In this case, WALTR will redirect you to the downloads section, where you shall access all your previously downloaded films.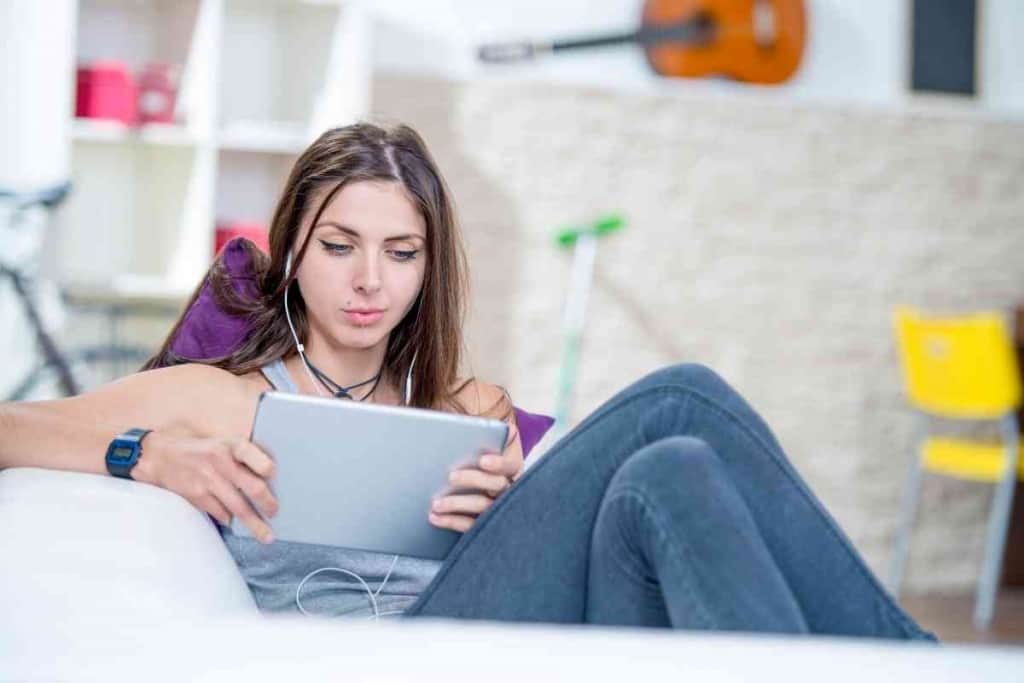 iTunes Rentals
iTunes Rentals is an excellent alternative whenever you want to enjoy movies offline on your iPad.
It offers high-quality HD movies. Its diverse collection makes it easier to identify something you like.
You can rent or buy the movie anytime, including during promo seasons. A rented film is accessible for approximately 30 days.
While iTunes Rentals offers an immersive viewing experience, you'll abide by several rules. For example, you must finish watching a movie within 24 hours after starting it. However, users outside the US have 48 hours to complete the same.
Downloading movies from iTunes Rentals is pretty straightforward. It requires you to observe the following steps:
Log into the iTunes store app
Choose the video you wish to download
Check whether the content is free or premium. You'll have to pay for premium content
Authorize the purchase, often using your touch or face ID. You could also use a passcode
Click on the download tab to initiate the process
Tap on the cloud icon if the process does not start automatically
Tap on the purchase tab at the bottom of the screen
Cloud Services
Various cloud services allow you to download movies for offline watching. Common choices include Dropbox and OneDrive.
Suppose you want to use Dropbox. In that case, ensure you are logged into the platform through its site or app.
Search for the content you want to download and do it. You will then click on the three dots under the thumbnail. On the next pop-up, click on Make Available Offline.
Once this video downloads, you can access it on your iPad without an internet connection or WiFi. The three dots at the top right of the video allow you to access the content instantly.
DVD Ripping
You can also consider ripping your DVDs and Blu-Ray movies. This process requires specialized software, for instance, Handbrake, to facilitate a seamless experience.
This program shall ensure it becomes fairly easy to watch your content offline.
However, your device must have sufficient storage space for this option to work. You can attribute this to the extensive amounts of data on DVDs and Blu-Ray discs. Inadequate space implies that your device shall not comfortably store the movie, affecting your watching experience in the long run.
Can I Watch Netflix on iPad Without WiFi?
Netflix is a popular streaming service with a diverse collection of impressive movies. You'll likely want to watch some of your favorite shows offline, including during flights.
Fortunately, Netflix allows you to watch these shows on your iPad without WiFi or an internet connection.
However, you must first download your preferred TV show or movie beforehand. Surf through the collection and choose a suitable title or show to download. Tap on the download feature to start the process.
The downloaded content will automatically be saved on your app, allowing you to view it without an internet connection.
However, Netflix has a size limit on how much content you can download. Once you exceed the limit, you must remove the previously watched shows.
Further, Netflix limits the number of days the show shall remain on your device. The average duration is seven days, enough for you to complete watching your downloaded content. Some titles will likely disappear 48 hours after you press play. For this reason, ensure you complete your shows on time.
Downloaded content remains available as long as you are subscribed to a plan. Once this subscription expires, you will not access your downloaded content. You must also be cautious with how many times you download specific shows.
Netflix will warn you once you reach a yearly download limit for particular titles. Unfortunately, you cannot bypass this limitation.
How Do I Buy, Rent, or Watch Movies On My iPad?
Various entertainment options are available for iPad users, from music and TV shows to documentaries and movies.
Depending on personal preferences, you will choose movies and shows from different streaming services and movie rental providers. Here are the top choices to consider.
Google Movies
iPad users can rent, buy, and watch movies and TV shows via Google. This option is available for users aged over 18 years.
In this case, you will go to your device's browser and go to play.google.com/store/movies. Once logged in, search for the preferred movie or TV show and click on the item to check the prices. You will then decide whether you want to purchase or rent it, depending on your preferences.
iTunes Rentals
iTunes provides a comprehensive selection of TV shows and movies. Any registered iPad user can access these titles and choose their preferred shows. You can rent or buy the desired movie, depending on your budget.
Netflix
Netflix is a streaming service that allows you to watch your movies and TV shows at your convenience. However, they do not offer rental services. Instead, you must pay a subscription fee to access their diverse portfolio. Different packages are available, each highlighting particular screen qualities and accessible content.
Its alternatives include Disney+, Hulu, Vudu, Amazon Prime, and HBO Max. These streaming services charge a monthly fee, meaning you can choose one that suits your interests and budget best.
YouTube
YouTube is yet another incredible platform to access high-quality video content, from music to films. You can choose the free or premium service.
Final Thoughts
You can watch movies on your iPad without the internet. Various options, including those above, are available. Yet, relying on the internet makes things more seamless.