4 Ways To Add More Storage To An iPad
This post may contain affiliate links. As an Amazon affiliate, I earn from qualifying purchases.
Apple devices like iPads have limited storage capacity, leading to many users asking if they can add more storage and exactly how to do it correctly. You can quickly run up your storage on an iPad without realizing it by downloading apps, songs, videos, and more. Before you know it, that pesky alert keeps popping up on the screen, and your device suddenly runs much slower.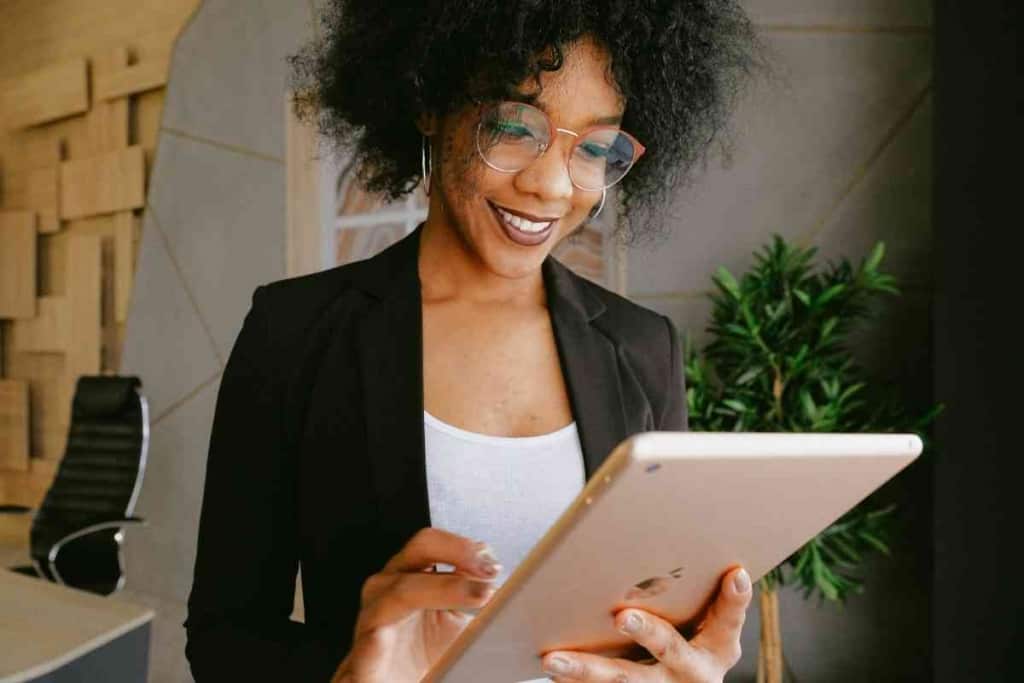 Table of Contents
How do you add more storage to an iPad?
You cannot add more storage to an iPad directly, but it's possible with the help of USB drives and cloud subscriptions. No Apple devices allow storage upgrades after purchase, but you can use iCloud, Google Drive, streaming apps, or an external drive for more storage.
Adding storage to any Apple device, including an iPad, is tricky. The first caveat is that there are different storage options to consider, and they vary depending on the model of the iPad. And because Apple won't allow you to add internal storage, it requires creativity to make it work, and this guide shows you exactly how to do it.
The lack of flexibility Apple provides users has been a topic of debate for quite a while. This research will give you the best options for adding more iPad storage.
Can You Add More Storage To An iPad?
Apple is known for its sleek, slim design and beautiful look. This is why many people buy an iPad rather than a laptop or desktop computer because of its versatility and ease of use.
However, the downside of this design is that it only comes with less storage capacity. This means you will have to delete files to make space for your files if you want to store more data on your device.
If you want more storage space on your iPad, there are a few ways that you can go about doing so. But be aware that you cannot directly add storage space internally to the device.
You can only increase the amount of space on your device by adding external storage or by upgrading the device itself.
To get more storage, you'll need to spend money on new equipment or figure out ways to use the cloud to your advantage. Below we will show you exactly how it can be done.
4 Ways To Add More Storage To An iPad
The iPad is one of the most popular tablets on the market. It has a lot of storage space for apps, music, and videos. However, there are times when you need more space to store your files and other data.
Because you cannot simply add new storage to your iPad, you need to find creative ways to do so. Below are a few ways to increase the storage of your iPad, but they all come with drawbacks too.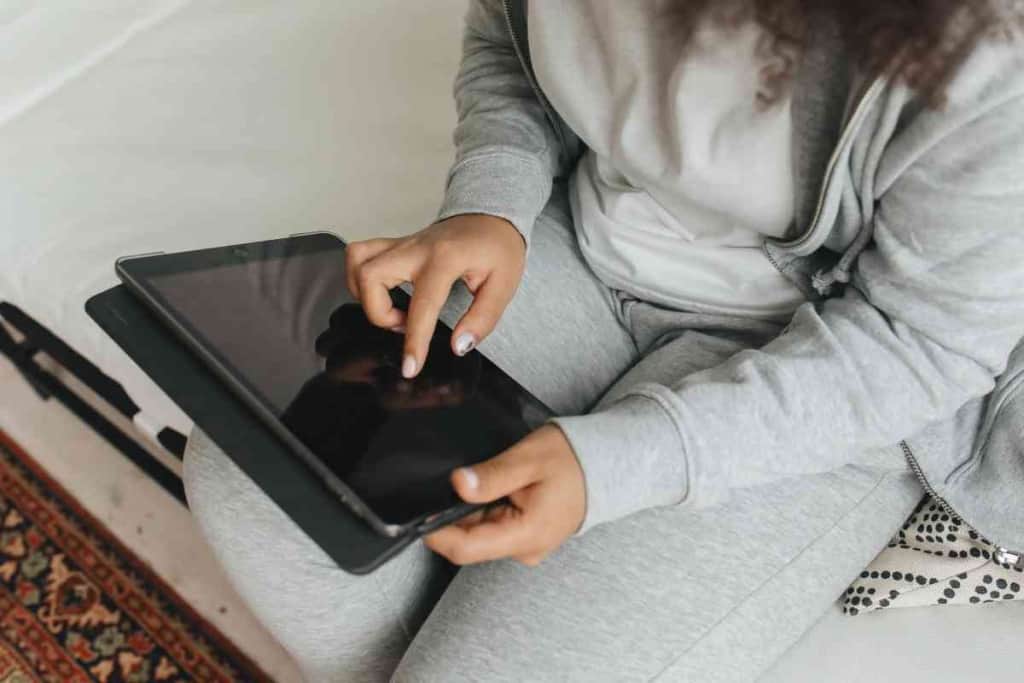 1. Use The Cloud
You can use iCloud Drive or even Google Drive to add more storage space to an iPad. We recommend sticking with iCloud if possible because everything syncs up much easier with your device.
You should set up iCloud on your iPad as soon as possible by logging in with your Apple ID. Inside the settings, you can select individual apps like Photos to sync with iCloud automatically.
Eventually, you could run out of iCloud space, but this can be upgraded as you continue to use more space. This is known as iCloud+, and prices start as low as $0.99 for 50 GB of storage space.
2. Buy An External Hard Drive
With the introduction of new technologies, we can store more and more data on our digital devices. However, storing data is not as easy as it sounds.
You have to ensure that you have a reliable external hard drive with enough storage space and is compatible with an iPad. The easiest thing to use is a small USB-based flash drive for your iPad that can quickly plug in and download everything to free up storage space instantly.
However, newly upgraded iPads are beginning to use the Lightning connection type, so shop carefully based on your device. The most important aspect is finding a compatible hard drive.
3. Clear Storage Space On The iPad
If spending money to upgrade your storage isn't an option, manually clearing it on your iPad is the only other solution to get more storage space immediately.
Go to Settings > General > iPad Storage to see your current storage capacity. This also displays how much storage you allocate to specific categories with an optimized storage function.
One way to quickly get more space is by using Optimize Storage. This deletes old messages, photos, and videos to free up space instantly. If you don't want to risk losing anything important, you can start going through large files and deleting them manually.
4. Only Use Streaming Apps
Downloading items like movies, music, videos, and more will take up tons of storage space on an iPad. We recommend streaming apps like Spotify or Netflix to limit the required storage.
This isn't possible for things like photos, but avoid storing large files like songs or movies on your device. This is the most efficient way to use an iPad without wasting storage.
How To Free Up Storage Space On An iPad
One of iPad users' most common questions is how to free up storage space. And it's an important one because adding storage space is impossible.
Delete Unused Apps
Your storage settings will show you which apps use the most storage. If you notice any apps near the top you never use, deleting them will quickly add more storage to your iPad.
Delete Old Music
If you have any music or video files stored on your device, you can delete these to clear up space quickly. With cloud-based music apps, it's much easier to go without songs downloaded on your device.
Clear Website Data
Clearing your website data and cache is the quickest way to clear up some storage, but typically it won't be much. This requires one click of a button inside your settings.
What Is The Maximum Storage Available On An iPad?
The maximum storage available on an iPad depends on the price, size, and model type. There are typically five storage options to choose from.
64 GB
128 GB
256 GB
512 GB
1 or 2 TB
The lowest cost option of 64 GB costs much more per gigabyte, and you get a much better value by upgrading to at least 256 GBs.
For example, the 12.9-inch iPad Pro pricing for a 64 GB comes out to $8.59 per gigabyte, while the 256 GB model is about half price at $4.68 per gigabyte.
What Happens When You Run Out Of Storage On An iPad?
When your iPad runs out of storage or gets close to running out, there is a popup alerting you saying "Storage Almost Full" with a button to view your storage space in the settings.
If your storage is full, you'll notice a much slower iPad, and it will be challenging to use the device. The first thing you can try to do is remove items like photos, apps, and videos to clear up space.
When you completely run out of storage space, your device will no longer allow new app downloads. The other thing that happens is apps like cameras and photos no longer work correctly.
This happens because there is no space to save any new photos or videos, so you cannot use either app. The fastest way to get more storage is by freeing up some storage space for a temporary fix.