How To See Deleted Messages On An iPhone
This post may contain affiliate links. As an Amazon affiliate, I earn from qualifying purchases.
Oops! You accidentally deleted a text message on your iPhone, and you aren't quite sure how to retrieve it – or if that is even possible. When I was just getting used to my iPhone, I mistakenly hit 'delete' on a message from my mom. (Sorry, Mom!) It wasn't exactly critical, but it was still a message I wanted to read and respond to.
I had a moment of panic, as I am sure you have just experienced before finding this article. Luckily, I learned that there are a few different ways to see those deleted messages, including going into iCloud. I also picked up a few tips and tricks I can pass on to you regarding how you can retrieve text messages that you deleted from your iPhone.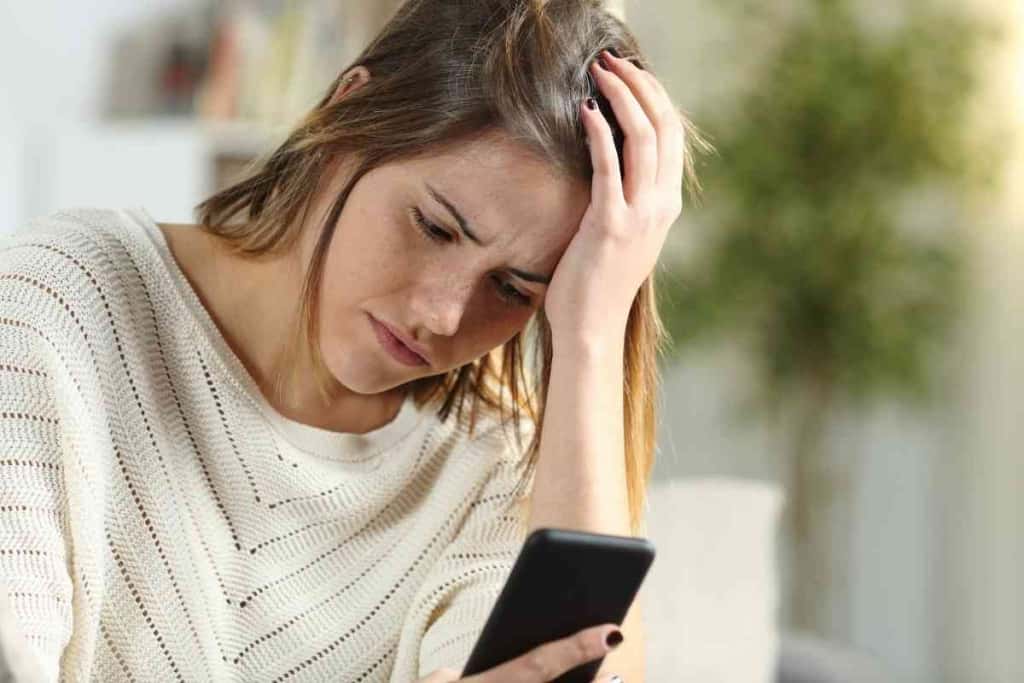 Table of Contents
How To See Deleted Messages On iPhone
There are multiple ways to see – and retrieve – messages that have been deleted from your iPhone. You can use iCloud Backup, an app, or Finder/iTunes. You can even call your cell phone service provider to inquire as to whether they can get that message for you.
You can indeed recover deleted messages from Facebook, WhatsApp, and Messages itself. iCloud Recovery actually makes it really easy to recover anything that has been deleted from your iPhone, and you should always check your iCloud Backup to see an accidentally deleted message. iCloud Backup can even help you restore these deleted messages if you desire it.
Heck, you can even restore your deleted messages from the comfort of your computer, and it isn't all that difficult. Finder (which is on macOS Catalina or later) can really come in handy, but you can also use iTunes if you are on a personal computer or are using macOS Mojave or earlier on your Mac computer. 
Worst case scenario? You can call your cell phone service provider and ask for help.
Let's go into more detail as to how to restore your deleted iPhone messages so that you know how to handle this kind of 'oops' scenario.
How To Retrieve Missing or Deleted Messages from WhatsApp, Facebook, or Your iPhone messages
You can indeed search for deleted WhatsApp messages, browse through Facebook messages, or find deleted text messages. If you accidentally deleted a text message, here are some ways that you can go about recovering it. Give one and try and see what happens!
How to Retrieve Deleted Messages on iPhone Using Backups From iCloud Recovery
iCloud backups are actually really helpful when you need to regain deleted text messages from your iPhone. Regularly backing your iPhone up to iCloud makes it easy to get at least some of your deleted messages back.
This is something you should be regularly doing if you aren't already. This saves you a ton of important info, not just text messages. iCloud backups can be set to run automatically.
How to See Your Latest iCloud Backup
To recover deleted texts, you need to ensure that the latest backup happened before the message got deleted. You can use that recent backup to restore a deleted text.
If you don't have that text backed up, try a different method, like utilizing your computer's most recent backup.
Here's how to see the latest iCloud Backup:
Open the Settings app.
Tap on your Apple ID profile.
Tap on iCloud.
Scroll down, then find and tap on iCloud Backup.
Look to see if your last successful backup happened prior to the message getting deleted.
If the iCloud backup took place before you deleted messages on the iPhone, keep reading on to the next section, where I'll detail how you can retrieve the deleted messages via iCloud backup. However, you'll need to try the computer backup method next if you didn't back that message up.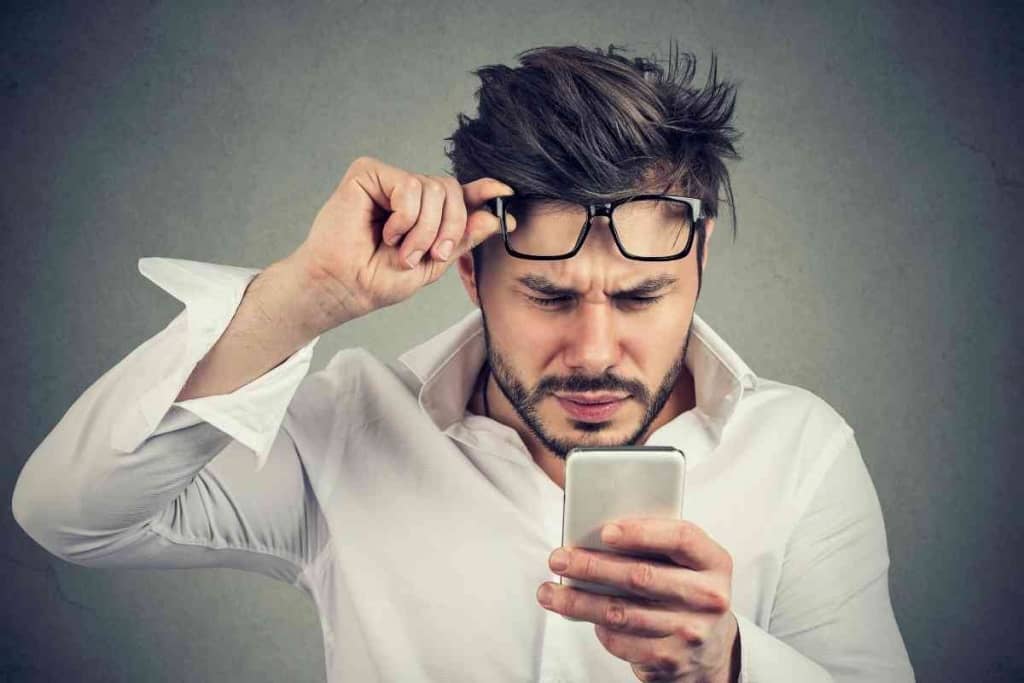 How to Recover Deleted Messages on Your iPhone Using iCloud Backup
You will need to delete the contents of your iPhone and restore it via the backup that you last ran before the deletion. Here's how to do it:
Open Settings.
Scroll down; tap on General.
Scroll to the bottom; select Reset.
Choose Erase All Content and Settings.
From within the confirmation menu, choose Erase Now. Your iPhone is now completely erased and will start up like it is brand-new.
Follow every prompt that comes up until you make it to Apps & Data.
Select Restore from iCloud Backup.
Enter any requested passwords, then sign into iCloud.
Select Backup, then pick from a list of backups stored within iCloud. Be sure that you select one conducted just prior to the message deletion.
You might be asked to sign back into every single one of your accounts after your iPhone is successfully restored.
How to Restore Messages On Your Computer
You can restore messages from your computer, regardless of whether it is a PC or a Mac. Here is how you can do that. But first, you'll have to disable Finy My on your iPhone.
Disable Find My iPhone
Open the Settings app.
Tap on your Apple ID.
Tap Find My.
Tap Find My iPhone.
Set Find My iPhone to 'off'. You will be asked to enter your password for Apple ID.
You will now need to connect your iPhone to your computer. You'll need to run iTunes if you are running an older version of macOS or have a PC. You'll need to restore from Finder if you have installed macOS Catalina or any later version.
How to Do a Recovery From Finder
Tap Trust so your iPhone trusts and connects with this computer.
Once your Mac and iPhone connect, you'll see it come up in Finder, under where it says Locations. Go ahead and click on it.
Click Manage Backups. A list of backups will appear.
Don't see any backups? Then you cannot restore your iPhone from that computer. However, if you do notice any prior backups, scan that list for the most recent backup, ensuring it was performed before you deleted the desired messages – and after you sent them.
Next, click OK.
Click on Restore iPhone.
Just bear in mind that this can be a time-consuming process with a large number of prompts that need to be carefully followed.
Recover From iTunes
If you're using a PC or macOS Mojave and earlier, you'll need to use iTunes to recover the message. Here's how to do that:
Connect the iPhone with your computer.
Let iTunes automatically open. If it does not, click on iTunes to get it to open.
You'll now see a drop-down menu. This menu comes up in the top left-hand area of your screen. Locate and click on the phone icon. (Note: Your iPhone most likely isn't connected to this computer if you don't spot the icon there.)
Ensure you're on the Summary page.
Click Restore Backup.
If Restore Backup is grayed out, change your backup preferences to This Computer instead of iCloud.
Contact Your Cell Service Provider
You might be able to retrieve some of your deleted messages if you contact your cellphone's service provider. They sometimes can access a backup if it hasn't been updated or overwritten.
I recommend that you get ahold of them before attempting to use a third-party app. Certainly refrain from doing anything more drastic if you are really in a pinch.
Be sure to ask for technical support, then to speak to a representative. The representative may or may not be able to help, but they can at least give you some suggestions for how to otherwise proceed.
iPhone Apps That Can Help
Apps are something I only recommend as an asbolute last resort. Some third-party apps can help you recover deleted texts, but they tend to be… questionable.
Carefully read the reviews and look for something other users say is legitimate. I'd probably hesitate to use an app for this, but a few out there have good reviews.
PhoneRescue by iMobie hcan work with either iPhone or Android devices and is well regarded. Another one is WonderShare Dr. Fone, which is made specifically for iOS.
Its users get a free trial followed by the paid-for version. Just keep in mind that, by using these apps, you could potentially swindled of your information and, perhaps, even your money. Proceed with caution. Not all third-party app developers are trustworthy.
Closing Thoughts
Your deleted messages might not be gone forever. If you saved a backup to iCloud with them on it, you can go in and retrieve them. You might be able to get your cell phone service provider to lend a hand, too. But put off using a third-party app if you can help it.
Your messages might not be gone forever, so fingers crossed you can recover them!