Finding Archived Emails On iPhone & How To Unarchive Them
This post may contain affiliate links. As an Amazon affiliate, I earn from qualifying purchases.
Have you ever swiped an email to mark it as "read," and the email suddenly disappeared to the archive folder? Unfortunately, this is very common, especially for new iPhone users. But what exactly is the archive folder for, and how can you unarchive an email?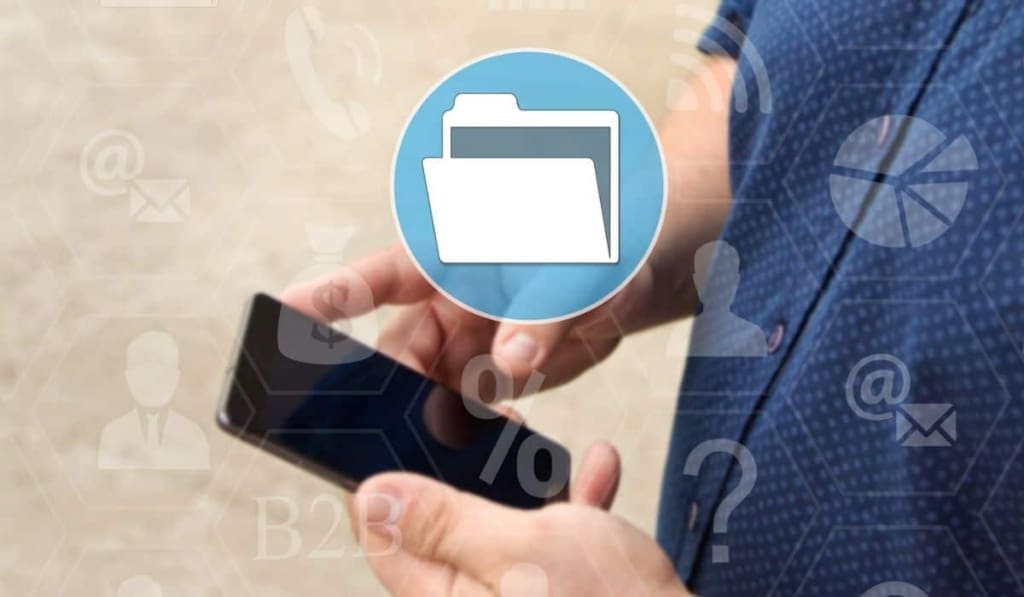 Table of Contents
How do you get archived emails on an iPhone?
The 'Archive' folder is another inbox where you can store emails to avoid cluttering your primary inbox. To get to archived emails, simply go to Mailboxes and click on the 'Archive' folder. To unarchive an email, open it, click on the archive icon, and choose the inbox you want to send it to. 
Now that you've got the general idea, let's take a closer look at how archiving emails works on an iPhone, how to access the archive folder, and how to unarchive emails.
What Is the Archive on iPhone?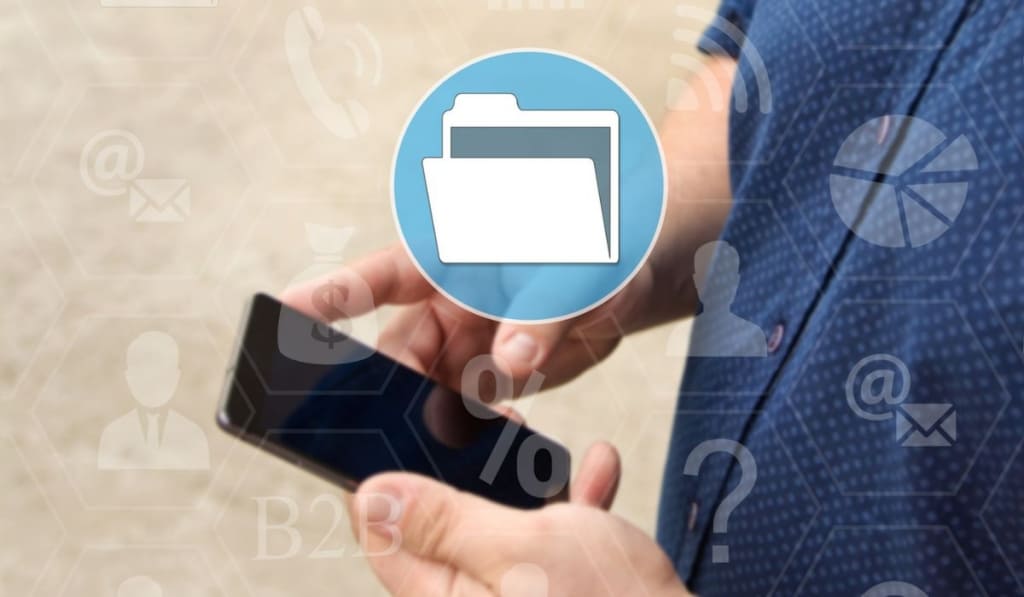 The Archive folder on iPhone email apps is a separate mailbox that allows you to store emails for later use. It helps you deal with clutter in your primary mailbox.
The archive feature is ideal for storing emails that you don't need at the moment but may need in the future. You can choose to move all mail that you aren't deleting to the Archive folder.
Moving the email to the Archive folder will only store it in a different location and won't delete it from the device. If you're going to use the Archive folder regularly on your iPhone, you can change the mail settings to show the archive button instead of the delete button.
To do so, simply go onto your iCloud mail, open settings, and click on 'Preferences.' Click on the 'Show the archive' button and save the settings. You'll now easily be able to access your archive mailbox.
How Do You Get to Archived Emails on iPhone?
If you've archived an important email and need to access it or you archived an email that you wanted to read by mistake, it helps to know how to access the archive file.
Mail app
Follow these steps to access an archived email on iPhone using the Mail app: 
Go into the Mail app.

Click on 'Mailboxes' on the left side of your screen.

Click on 'Archive' and then the specific archive folder you want to access. Different archive folders are available for different accounts, so you'll need to know which account the email came from.

Once you're in the archived mailbox, you can check for the email. If you saved the email long ago, you could use the search bar to find it. Simply type the name of the sender, the email title, or any significant text of the email in the search bar to find older emails.
To find an email of which you don't have the exact location, go into Mailbox and click on 'All Inboxes.' You can then scroll through the emails to find the specific email.
It helps if you can remember the email's title or the approximate date on which you received it, so you don't have to spend time scrolling through all the inboxes. 
Gmail App
Gmail is much less convenient when accessing archived emails, especially if you have a busy inbox. No dedicated folder is available to store archived emails, so how do you access them?
First, you can open the Gmail app and click on the hamburger menu in the top left corner. Then tap on the All Mail folder to display every email in your inbox, including archived emails.
The only way this method works is if you know the sender. This allows you to use the search bar at the top of the app to search the All Mail folder for your archived emails.
The only other way to improve this process is by creating and adding Labels to any archived emails in Gmail.
Outlook App
Outlook can automatically archive emails and store them in a different folder. This is extremely easy to find once you open the app.
It requires no settings adjustments. Open your Outlook app and click on the hamburger menu to display your email folders. You will see an archive folder where all archived emails are kept for easy access.
How Do You Unarchive an Email on iPhone?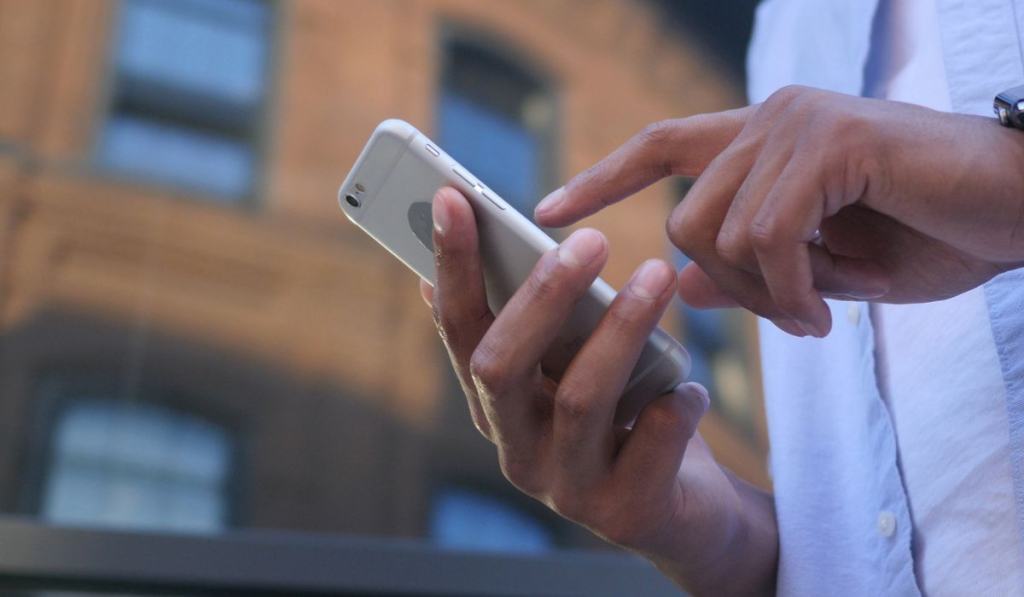 If you've archived an email by mistake, you can unarchive it to move it back to its original inbox. Unarchiving an email on iPhone is almost as easy as archiving it.
Follow these steps to unarchive emails:
Open the Mail app and click on 'Mailboxes.'

Click on 'Archive' to access the archived email.

Open the email and click on the archive icon. This is usually a folder icon with a downward arrow.

You'll get a message that says 'Unarchive' or 'Move to a new mailbox.' Click on the mailbox you want to move it back to.

Go back to 'Mailboxes' and select the mailbox that you sent the email to. You can now access the email from the new mailbox.
You'll usually need to unarchive emails when you mistakenly archive them, and this is quite common if you're new to iPhones. However, you may also accidentally click on the archive button if the system is slow or if the screen has an issue.
While a little extra care is all you need to avoid archiving emails by accident, if the emails are always going to the archive folder, even when you don't seem to click on the archive button, there could be something wrong with your iPhone's system or screen. 
How To Delete Archived Emails On iPhone
When it's time to delete an archived email, you can do the same thing you would do for a regular email in your inbox.
There are two ways to delete emails. First, locate the email you want to delete and open it to view. Once you view the email, click the arrow at the bottom, then click Trash Message.
This will move the email from the Archive folder and into the Trash folder. But doing this one by one can be tedious and take more time than necessary.
Instead, try to delete emails in bulk by clicking the Edit button in the top right of the screen. This allows you to select emails in bulk by checking the boxes to the left of the email.
Once you select all emails, tap Move > Move Messages.. > Trash. This deletes all selected emails into the Trash folder, where you can clear the folder to delete the emails from your email inbox permanently.
Do Archived Emails Get Deleted On iPhone?
Archived emails will not automatically delete from the archive folder. If you want to delete an email that you have archived in Gmail permanently, simply drag it to the trash can and select 'Empty Trash'.
Even if you delete an archived email, it will remain in the trash for 30 days before it gets permanently deleted. You must do this manually if you want an email deleted immediately.
You can try to adjust settings depending on the mail app you use. But in general, this 30-day rule is standard; no emails ever get deleted from the Archived Emails folder without you manually doing it.
How Long Do Emails Stay In Archive On iPhone?
The emails you send or receive stay in your archive folder until you delete them manually. The only way to change this, so your archive does not get flooded is by using third-party inbox cleaning tools.
But the archive is helpful because you can access archived emails so that nothing important is lost. However, it is essential to note that the number of archived emails you can access on your iPhone varies from email service to email service.
While some services provide users with an unlimited number of archived emails, others only let you access a certain number. Most primary inboxes have no archive limits, so all your emails here will last forever. 
What if You Actually Deleted Your Emails?
At worst, you might have deleted an important email and have no way to get it back. However, it is more likely that you can find your email in your trash folder and bring it back to your inbox. If your trash folder has not been emptied, your emails are still there.
Bringing an email back from your trash folder is similar to bringing it back from your archives folder. Accidentally deleting mail is just as easy as accidentally archiving it, and it is just as easy to restore.
You Can Shake Your iPhone to Undo a Delete
If you immediately notice that you accidentally deleted an email, you can shake your iPhone and it will undo it and send the email back to your inbox. However, this doesn't work if you don't immediately notice that you deleted an email.
When you shake your phone, a menu will come up, with a button saying undo trash and another saying cancel. Tap undo trash, and your email will return to your inbox.
Removing Emails From the Trash Folder
After opening the app and logging in to your account, tap the trash folder. Tap the email you want to undelete, tap the arrow, and then select which mail folder you want to move it to. Choose inbox and your email should be restored.
Does the Trash Folder Automatically Empty?
You can decide how long emails remain in your trash folder before they are permanently deleted. If you are worried about losing an important email, be on the safe side and increase the time.
To increase the time, tap iCloud Mail Settings, then tap advanced, and then remove. Tapping remove will let you change the time interval before deleted emails are gotten rid of forever.
How to Permanently Delete Emails
You can instantly delete everything in your trash folder permanently if you are sure there is nothing you want to save. First, tap mailboxes, then tap trash. Tap edit and then tap the delete all button.
How Can You Avoid Accidentally Archiving Emails?
The most common way to accidentally archive an email is probably to tap archive while swiping your phone.
You might also accidentally tap archive while trying to tap something else. For example, you might be trying to mark something as read, but tap archive instead. People unfamiliar with the operating system can easily tap the wrong button.
Is This a Common Problem?
Even people who are very familiar with the iPhone mail app can make these mistakes, so sending emails to your archives accidentally is a common problem. While the iPhone mail interface is simple and easy to understand, it is somewhat flawed. The archive button, even though it is not commonly used, stands out and is easy to accidentally click if you aren't paying attention.
It is more common with smaller touch screens than with larger ones. It is easier to accidentally delete or archive your emails on an iPhone than on an iPad where the icons are bigger.
Key Takeaways
Archiving is a useful feature because it helps you organize your email. You can keep older and less important emails in your archive instead of your inbox.
It is common for people to accidentally archive or delete emails because you can tap the wrong buttons on a small touchscreen. Even people experienced with iPhone mail can accidentally archive emails.
You can easily get archived emails back by opening your archive and moving them back to your inbox. Even deleted emails can be restored most of the time by moving them from the trash folder to the inbox.