How Many Blink Cameras Can You Setup Per Module? [SOLVED]
Blink cameras are quickly becoming one of the preferred brands for homeowners looking for an affordable security system.
These cameras are unique, only capturing five-second videos at a time
They have a motion detector that begins the recording process, and they are perfect for many different situations.
How Many Blink Cameras Can You Setup Per Module?
It's even possible to outfit large areas with Blink cameras. As wireless cameras, Blink uses Wi-Fi to transmit videos to the cloud. These videos can be viewed later by the owner from their mobile device. There is even a live feed option available. Up to ten Blink cameras can one off of a single Sync Module.
Continue reading to learn exactly how Blink cameras work and how they pair with Sync Modules and your at-home router.
How Many Blink Cameras Are Supported on a Sync Module?
As previously stated, up to 10 individual cameras can be paired with a single Sync Module.
You can even have more than one Sync Module if you require more than ten cameras.
It's easy to access your videos no matter how many Blink cameras you have too.
Blink cameras are perfect for people that just need one or two cameras, but they are also perfect for people that need dozens of cameras.
The possibilities are truly limitless thanks to Blink's innovative approach to home security and its low data consumption.
What Is A Sync Module?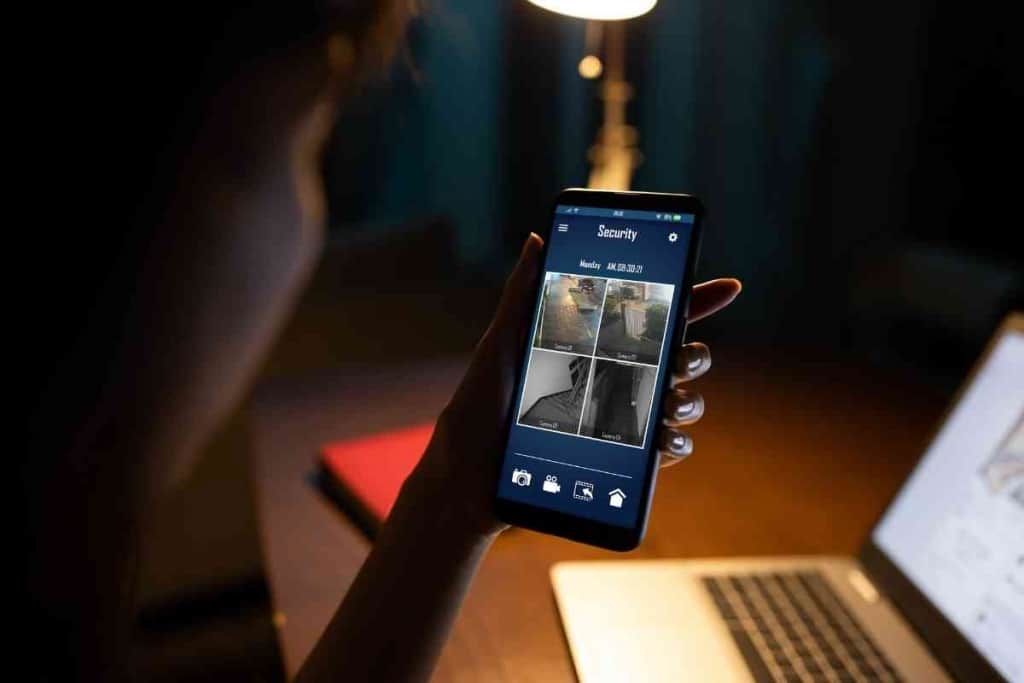 The Sync Module is like the central hub for your Blink security cameras.
It receives the video feed from each individual camera and uploads the data to the cloud.
Depending on the model, some Sync Modules even have a port for local storage.
They can support thumb drive storage of up to 256 gigabytes.
The Sync Module is required to be relatively close to your router.
It works on a 2.4 GHz band, so many sure your router is turned to the right setting.
You won't be able to use the 5.0 GHz band with your Blink system, but many routers allow both a 2.4 GHz and 5.0 GHz band to be produced at the same time.
Using one of these routers means you don't have to sacrifice internet speed on your other devices, and your cameras will work flawlessly too!
My Sync Module Isn't Receiving Signal
It's easy to move your Sync Module too far out of reach of your Wi-Fi.
The Sync Module should be located in the same room as your router.
In fact, it's best to plug it in right next to the router.
On the other hand, a Blink camera can be up to 100 feet from the Sync Module and still work flawlessly.
If you aren't receiving internet to your Blink cameras, try rearranging your router, Sync Module, and Blink camera locations.
If you have lots of cameras and some of them aren't working, it's likely because you have too many cameras synced to one module.
Try pairing some of your cameras to a different Sync Module.
Continue reading to learn exactly how to do that.
How Do I Pair My Blink Cameras To My Sync Module?
Only 10 Blink cameras can be paired with each Sync Module, so people who want dozens of cameras will require multiple modules.
Luckily, it's easy to pair your camera to a new module.
You'll need to use your Blink app to pair the devices.
If you haven't already created your account, you'll need to do that.
Just follow the on-screen instructions in the app to complete your sign-up.
You can even link your Blink account directly to your Amazon account.
Once account creation is finished, navigate to the home screen.
Click on the blue plus symbol in the upper right corner to add a new device.
You'll see a list of devices here.
Scan the QR code on the device you want to add and click done.
The app will ask for permission to use the camera, and you should click yes.
The app will now ask you to create a system.
You'll have to create a new system for each of your Sync Modules.
Now you'll have to give your Sync Modules permission to use your Wi-Fi.
Select your Wi-Fi name and enter the password.
Continue reading to learn how to pair your cameras.
Head back to the home screen and click the blue plus icon again.
This time select blink wireless camera.
Scan the QR code on your camera to continue.
The app will go over some recommendations on how to position your camera before letting you continue.
Link the device with your Amazon account by following the instruction on the app.
How Do I View My Videos?
No matter how many Sync Modules you have, you can view all of your footage from the convenience of one account.
You will have to create one system for every ten cameras you have, but they can all be viewed from the same place.
Simply open the Blink app.
All of your different systems are listed at the top.
Select the system you want to view and then select the camera you want to see.
You won't need different logins and multiple accounts no matter how many Blink cameras you have!
My Blink Cameras Aren't Working
A faulty system is likely due to one thing – poor internet.
Make sure your internet meets minimum system requirements.
You can do this by conducting a speed test on your mobile phone or PC.
Simply go to Google and search for "speed test." Google has their own built-in tool that makes monitoring your download and upload speed easy.
The official system requirements for a Blink camera system is 2 Mbs per second upload speed.
If your upload speed is less than 2 Mbs this could be the cause of your problems.
However, it's possible to still have a working camera with a slower upload speed.
You may just be limited to one or two cameras though.
You may also experience trouble with your Blink camera systems if you have satellite internet.
It especially makes the live viewing mode difficult to use.
Satellite internet has extremely high latency.
This means your live video will be upwards of two to four seconds behind what is actually happening if it even works at all.
Another common problem is the distance between your router and Sync Module or your Sync Module and cameras.
Make sure your cameras are no more than 100 feet from your Sync Module and make sure your Sync Module is close enough to your router.
This is necessary to have the full experience of a Blink camera system.