How Many Bluetooth Headphones Can Connect To A Firestick?
This post may contain affiliate links. As an Amazon affiliate, I earn from qualifying purchases.
When Adele came off of her musical hiatus to do a one-night-only special concert plus an interview with Oprah, there one only one way to watch it without driving everyone around me insane: connect Bluetooth headphones to the Amazon Fire TV Stick.
Luckily, it was just me and the Queen of Hearts herself, so I was able to connect and stream her show-stopping and breathtaking set with no problems.
But what if someone else had wanted to listen in?
How Many Bluetooth Headphones Can Connect To Firestick?
While you can pair multiple devices (up to seven) to the Amazon Fire TV Stick, you can only play the audio through one Bluetooth audio device at any given time. However, there is a workaround if you'd like to have two people watching the TV together while both wearing headphones, silent-disco style.
If it's just you and the TV, getting that initial device paired is fairly straightforward, and you can pair different devices.
One day you may need to blast your TV through the Bluetooth speaker that you keep in the shower, and other days you might want to watch a football game while someone else is sleeping.
You can easily select whichever Bluetooth device you need at the time and play audio through there—using one device at a time.
To see how to do that, as well as how to hook up multiple Bluetooth devices, read on.
Bluetooth Audio Devices and the Amazon Fire TV Stick
Note that this is NOT found in the Display & Sound menu within your Settings menu.
After you've made sure to charge your Bluetooth headphones or speaker, grab your remote or the remote app on your phone.
Head to the Settings screen and navigate to:
Remotes & Bluetooth Devices > Other Bluetooth Devices > Add Bluetooth Device.
This will make the TV begin to search for available Bluetooth devices in the area, so make sure that you turn on your headphones speakers and get them into pairing mode.
This will differ from device to device, so make sure that you know how to do this before starting.
When your audio device is in pairing mode, it show up on the screen once your Fire TV Stick finds it.
From there, simply select it and allow the two to pair.
If your headphones, earphones, or speaker doesn't have built-in volume controls, you'll need to make sure that the audio on the TV isn't so loud that it's going to cause hearing loss when it blasts directly into your ears or bounces the sound off the shower tiles.
Selecting the Device After the Initial Pair
As with Bluetooth connections on other devices, your Amazon Fire TV Stick isn't going to require that you set up the process every time you want to listen.
Instead, just navigate to the Remotes & Bluetooth Devices screen from earlier and select the correct one from the list.
If you don't mean to use your Bluetooth device but it happens to be powered on at the same time you power your TV on, the Fire TV Stick might automatically connect.
You can avoid this problem by making sure to power down the audio devices before you turn on the TV or by unpairing the device when you're ready to stop using it.
Unpairing
Go once again to Settings > Remotes & Bluetooth Devices and hit the three-lined button on your remote.
This will ask if you'd like to unpair, and from there, simply highlight and select it.
Storing Bluetooth Connections
Being able to select from a list of Bluetooth connections you'd paired in the past will definitely come in handy.
This means that you can select from a speaker, your headphones, or your earphones depending on what you need.
You can also connect other Bluetooth items, like controllers, keyboards (for easier search typing, etc) and even a computer mouse, all while still streaming the audio from whichever unit you'd like.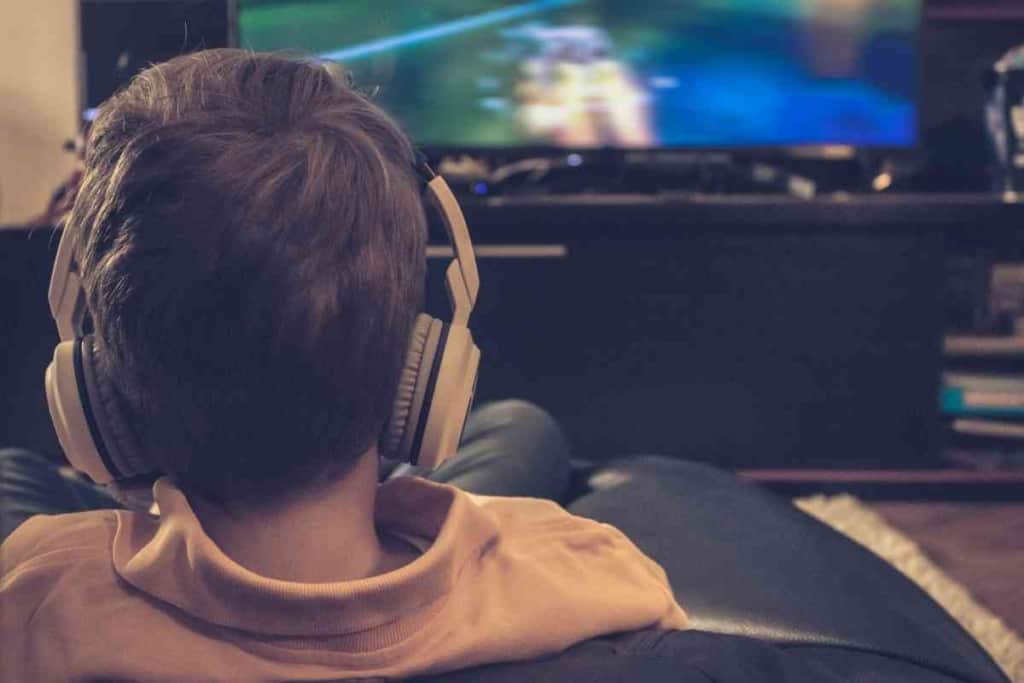 Simultaneous Playback
The Amazon Fire TV Stick can store up to seven Bluetooth items at any time, but it will only play the audio through one at once.
This means that those looking to share their audio via multiple Bluetooth devices will have to use a different method to make it work.
Buying a Bluetooth adapter that works with an audio output jack is a simple, fairly low-cost way to get more than one set of headphones to work at the same time.
These devices are simple to set up, and as long as your TV has an audio output jack, you should be able to set one of these devices up easily.
These types of adapters are useful for all sorts of things, including setting up Bluetooth capabilities in a car that has an audio jack but no Bluetooth built in.
Rather than relying on the aux cable, you can just plug-and-play with a Bluetooth adapter.
More advanced adapters can also provide functionality for playing music from your phone to an older stereo system without having to have your phone wired to the stereo.
This also goes for your TV.
As long as the adapter you purchase supports simultaneous playback, you would follow the instructions for setup, pair the devices you want, and power everything up.
Then you could watch TV together while the kids are asleep or both listen to the same podcast while one does the dishes and the other straightens up, all without disturbing anyone around you.
This would also be great for apartment living, where perhaps late-night binges of "The Last Airbender" aren't the worst thing for your neighbors to overhear, but it's nice to be considerate of others around you all the same.
It doesn't really matter why you would want to use two Bluetooth speakers or headphones at the same time.
While the Amazon Fire TV Stick can provide a Bluetooth output for one audio unit at a time, a simple adapter is a great way to get that dual functionality.