How To Connect A Hotspot To A PS5 In Seconds!
If you are looking for a quick and easy way to connect your PS5 to a mobile hotspot in seconds, then this is the perfect guide for you. The PS5 is a popular gaming console, but connecting your PS5 to a stable internet connection is necessary to take full advantage of all it can offer. If you are struggling with your connections at home, you can use a hotspot instead.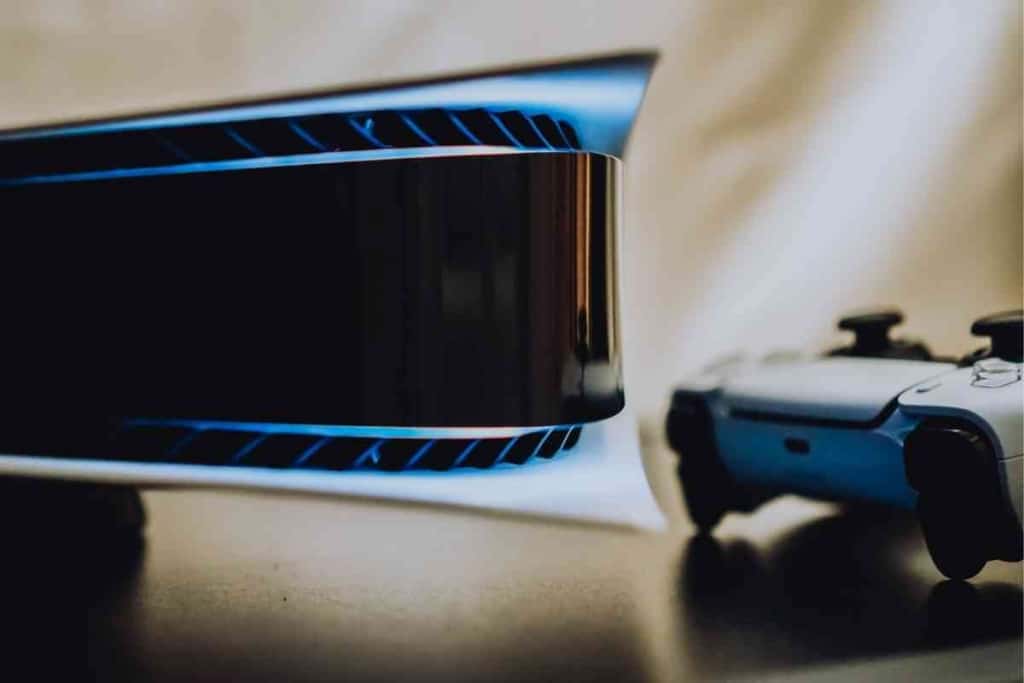 Table of Contents
How do you connect your PS5 to a Hotspot?
To connect a hotspot to a PS5, you must first set up the hotspot on your iPhone or Android by enabling it in the settings. After this is done, you go into your PS5 settings and set up a new internet connection. You will then select the hotspot from the networks list to connect.
A hotspot is a wireless access point that enables users to connect their laptop, tablet or gaming console to the internet from their mobile device. It provides stable speeds and is a good network alternative if you lose connection at home. This guide shows you how to connect your PS5 in just a few seconds.
We have worked with hotspots in the past, and all information was collected from PlayStation guides to understand the settings for the PS5 better. We also included the amount of data you need to run this connection properly.
There are many ways to connect your PS5 to the internet. But if you lose connection, you could avoid any downtime by using a hotspot from your phone instead. 
The internet connection is one of the users' most common problems with their PS5. This is why hotspots have grown in popularity recently too.
This can be a frustrating experience, especially if you are on the go and need to connect quickly. But we will show you how to get it done in seconds to ensure that you never have this problem again.
If you still have trouble connecting after trying all these options, you can also reach out to your phone provider. It is not uncommon to experience outages.
The process will vary based on the type of phone you have too. Below we will show Android and iPhone users how to set up their hotspot and connect it to their PS5.
iPhone Hotspot Setup
Before connecting your PS5 to an iPhone hotspot, you should check how much data your hotspot can support. You must correctly set it up on your device too.
Go into the iPhone hotspot settings and find the Personal Hotspot tab. Click here and turn on a button that says Allow Others To Join.
After this is done, head to the PS5 settings menu and look for the Networks tab. You can go into the settings and set up an internet connection.
This will show a list of available networks. Allow all of the networks to load first before trying to connect.
Your iPhone hotspot network should appear in this window. You can click to connect to this network. It will alert you once the setup is complete, and you will have internet access.
Android Hotspot Setup
The steps to begin with an Android are similar. You will need to set up the hotspot on the phone first by looking in the settings.
You will see a Network & Internet tab. Click here and look for Hotspot & Tethering. Inside this tab, you will see a button to enable your hotspot.
Once this is turned on, you can start connecting external devices to the hotspot for connection. Go into the settings of your PS5.
Inside the settings area, you can click to set up an internet connection. A list of networks will appear, including your Android hotspot. Connect to this network.
After the connection finishes, you can start gaming again with stable internet.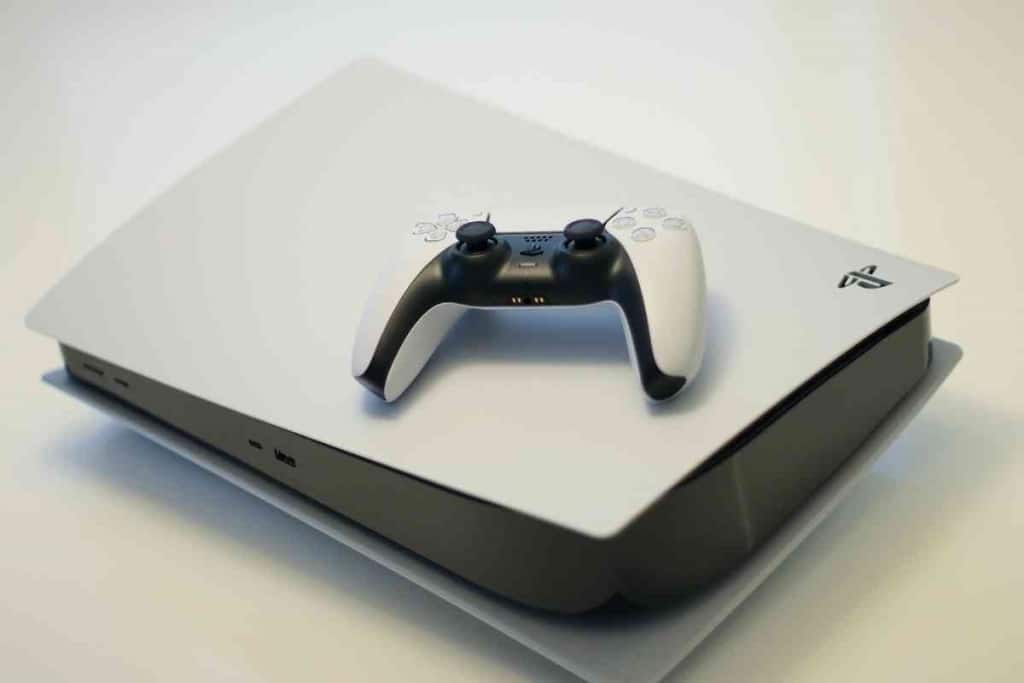 What To Do If Your PS5 Is Not Connecting To Your Hotspot
When it comes to connectivity, the PS5 has a lot of features and options for customization. It is possible to experience issues with your hotspot too.
If your PS5 is not connecting to your hotspot, there are a few things you can do to fix the problem. Below, we have listed the fastest solutions that can restore your connection in seconds.
Restart Your PS5 Console
If your PS5 is not connecting to the hotspot on your phone, try restarting the console first. This should cause the network to restart as well.
Once the console powers on again, it should be able to pick up the network again automatically to provide a connection.
If no connection is made, you will need to try another fix to get the hotspot connection working correctly.
Put Your Phone In And Out Of Airplane Mode
If you are having trouble connecting your PS5 to a hotspot, try turning off the mobile device. This should reset the network.
You can also put the device into airplane mode for thirty seconds and then put the device back into normal mode again. This will reset your connection too.
One of these restarts should cause the hotspot also to restart. Once that happens, you can try connecting it to the PS5 again.
Move Your Device Closer To Your PS5
If you are using a mobile device with a hotspot, it should always be in the room with your, and you're PS5. If it is far away from the console, it could cause connectivity issues.
Even if you connect and the phone is farther away, the signal strength will be much weaker. If you experience this, move your device closer to the PS5 and see if it helps with your connection.
Run A Speed Test
If your PS5 is not connecting to the hotspot on your phone, try running a speed test to see the strength of the connection.
You can use an app like Speedtest or Fast to check your signal strength. If you are seeing low speeds, you may need to upgrade your hotspot to include more data.
How Much Data Does PS5 Use On A Hotspot?
It is a common misconception that you need a ton of data to use a PS5. The exact amount depends on the gameplay style you are playing too.
For example, it will take about 10-15% more data to play online or stream videos like Netflix than simply using the device to play a game locally without a network.
It takes between 30-100 MB per hour to use a PS5. You should check how much data your hotspot is allowed to provide.
You can even upgrade your hotspot with your phone provider. For example, if you use 100 MB an hour and have 1 GB of data, you can use your hotspot for up to 10 hours.
Can You Play Online With A PS5 Using A Hotspot?
Yes, using a PS5 online while using a hotspot is possible. But you have to monitor your data usage and see what type of speed and support your mobile hotspot can provide.
This is crucial because if you are without any WiFi or internet, you can simply turn your mobile device hotspot on and begin gaming. This makes it possible to play anywhere with decent mobile service.
Before doing this, you should check the maximum data usage allowed for your hotspot. Playing online will likely use 75-100 MB of data per hour.
Almost every mobile hotspot can support at least 1-2 hours, with more advanced hotspot plans supporting 10 to 20 hours.