Both Sony and Bose are leading technology companies in the United States.
If you're comparing a similar product sold by different companies, it's important to know which one is the better choice.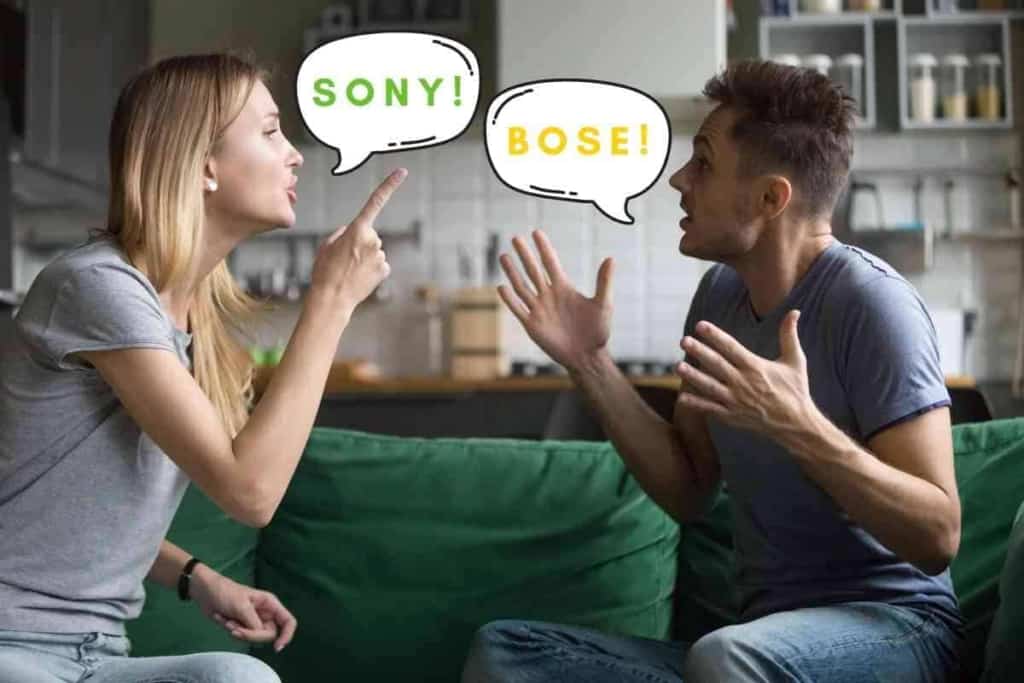 Is Sony Or Bose Better?
Sony and Bose both excel for different reasons. Sony is better at diversifying its products' capabilities and offers more affordable options than Bose. However, Bose designs its products to serve specific purposes, like sleep-aid and hearing assist, and caters to a more limited audience than Sony.
Determining which electronics manufacturer is better, Sony or Bose, is a complicated task.
Keep reading to learn more about both companies and find out which one offers the better products for you.
Sony Electronics
Sony electronics can be purchased for nearly any use.
There are headphones, projectors, televisions, DVD and Blu-ray players, soundbars, cameras, phones, and so much more.
Not only does Sony make a variety of electronic products, but they diversify the features each device has rather than specializing in one feature.
Take the Sony SRS-NS7 Wireless Neckband Speaker for example.
It is not enough for a neckband to be an accessory, it needs to play music too.
Both Sony and Bose sell noise-canceling headphones, so which one sells the better pair? While some customers are more than thrilled with Sony's noise-canceling technology, others claim that it has little to no effect on background noise.
Some customers even said that the headphones work better with the noise-canceling technology switched off.
That said, Sony's cheapest pair of noise-canceling headphones is much cheaper than Bose's.
The Sony MDR-ZX110NC Noise-Canceling On-Ear Headphones cost only $40! Not only that, but these headphones have an acclaimed 80 hours of battery life.
That's a lot of time to listen to music! These headphones only weigh 5 ounces, ensuring that you can listen to your music (or Zoom meeting) comfortably.
The Sony MDR-ZX110NC Noise-Canceling On-Ear Headphones only received 3.4 out of 5 stars from customer reviews.
The area that received the lowest rating was the features, with only 3.1 stars.
For better quality noise-cancellation, you're going to have to spend more money.
Sony's industry-leading noise-canceling headphones, the WF-1000XM4, normally cost $280! That's quite a price increase from their base model.
Then again, these headphones received much higher praise in customer reviews.
Overall, the WF-1000XM4 received 4.4 out of 5 stars.
When it comes to speakers, specifically soundbars, Sony once again is the most affordable.
More so, Sony sells more models than Bose.
You can get a Sony soundbar for $100 to $2,000.
But as we learned earlier, affordability doesn't always translate to performance.
That said, most of Sony's soundbars have received at least a 4-star rating, showing general customer approval.
Bose
While Sony's goal is to sell its various electronics at a lower price, Bose's goal is superior performance.
To do this, Bose products tend to specialize in specific purposes.
For example, all of Bose's headphones and earbuds are designed with certain features for specific activities.
Whether it be for studying (noise cancellation), working out (sweat and weather resistance), sleeping (ambient noise), or even flying, Bose has perfected the headphones to serve that purpose.
Unfortunately, this means you can't use one pair of headphones for all your listening needs.
Wait a second, earbuds for sleeping? Won't any earbuds work for that?
Technically yes, but will "any" earbud be comfortable enough that you can sleep the whole night without any discomfort? Unlikely.
The Bose Sleepbuds II's only function is to help you sleep.
These earbuds connect directly to the Bose Sleep app.
Through this app, you can play soothing sounds such as naturescapes and white noise.
They even feature noise-masking technology to block out any sleep interruptions.
Of course, this sleep assistance comes at a cost.
You'll have to pay $250 for the Bose Sleepbuds II.
Because Bose headphones specialize in one feature, they tend to be more expensive.
The most affordable pair of Bose's noise-canceling headphones cost $280.
These are the Bose QuietComfort Earbuds.
The QuietComfort earbuds provide self-acclaimed, world-class noise-canceling technology.
While the noise cancellation of these earbuds is superior to Sony's, these earbuds only have 6 hours of battery life.
If you're traveling, this can make recharging a difficult task.
In fact, very few Bose products have battery life longer than 10 to 12 hours.
Next, let's look at some of Bose's soundbars.
Bose soundbars cost as little as $280 and as much as $900.
Bose soundbars mostly receive more than 4 stars from customer reviews.
In general, customers are extremely satisfied with your decision to purchase a Bose product.
That said, true music lovers tend to opt for products without noise cancellation technology.
This is largely due to the fact that Bose's noise cancellation alters the sound being played to be more electronic sounding.
If the quality and authenticity of sound matter to you, then you should consider a brand other than Bose.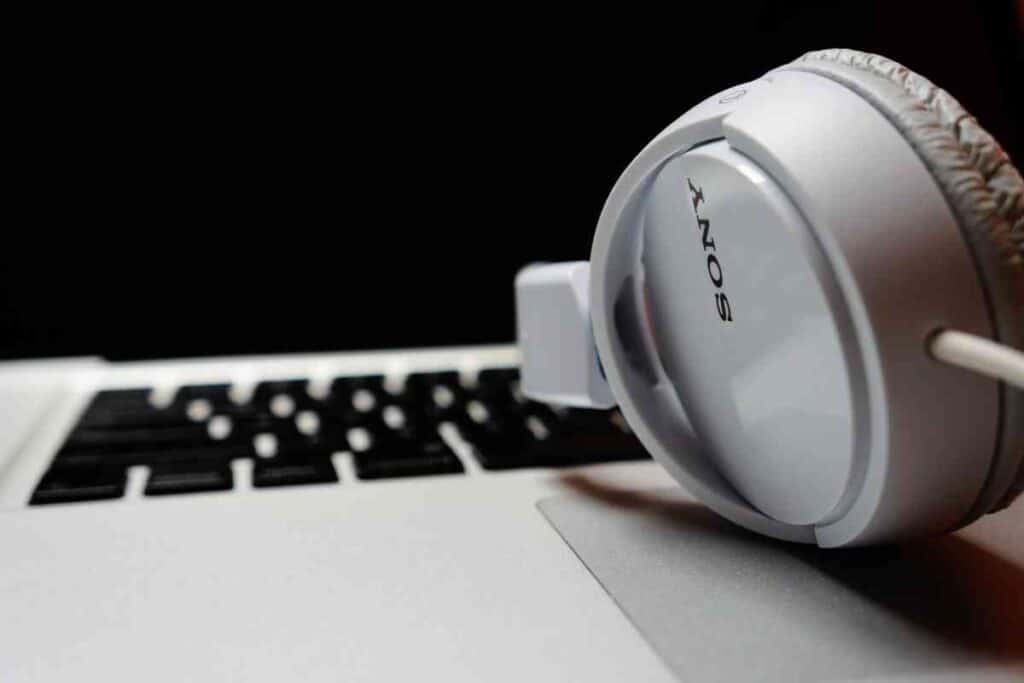 Which Is Better?
To summarize, Sony electronics tend to be more affordable than Bose's.
Additionally, Sony products tend to serve wider purposes than Bose's.
While Sony electronics can do more for less, Bose products tend to do it better.
Features such as noise cancellation tend to be of better quality in Bose.
That said, superior performance is sacrificed for features such as authenticity.
So which brand is the better choice for you? Let's consider the facts.
If you are on a budget, then Sony is likely the better choice. You can get fair quality Sony products for nearly a third the cost of a Bose one.
For those who want to use their headphones for everything and everywhere.
A durable pair of Sony headphones will save you quite a bit of money.
However, if you only need a pair of headphones for sleeping or a pair specifically meant for wearing while flying an airplane, then Bose sells a pair specifically designed to excel in that area.
If the factor we're considering is quality, then Bose takes the win.
As the saying goes, you get what you pay for.
Bose headphones are designed to be durable and to produce quality sound.
If you're able and willing to spend two to three hundred dollars on a pair of Bose headphones, then you're guaranteed to receive quality.
Unfortunately, with Sony, quality tends to be more hit and miss.