Is There A Monthly Fee For Alexa? How Do They Get Ya?!
The Alexa AI that comes with Amazon's wireless Echo speakers has been a game-changer for a lot of households, but is there a monthly fee attached to using it?
Ever since Amazon launched Alexa, people across the country have been rejoicing in the convenience of having an at-home AI that can handle so many different tasks – making life a lot easier. However, a lot of consumers are skeptical about buying an Echo speaker and setting up Alexa because they think that there will be additional charges down the line.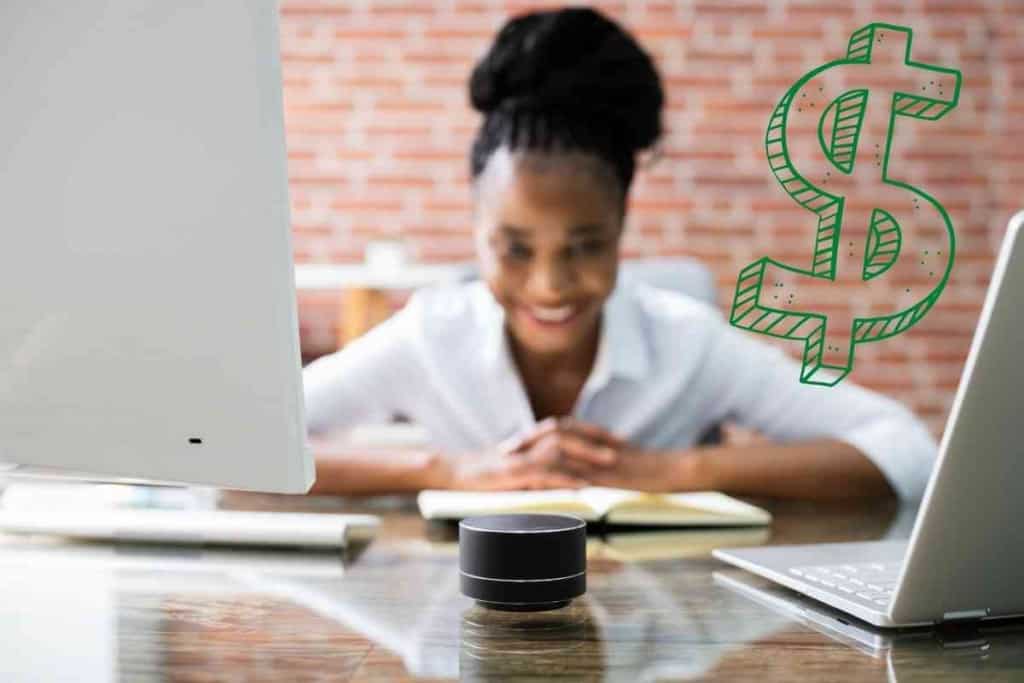 Table of Contents
Is There A Monthly Fee For Alexa?
There is no monthly fee for Alexa. This is a completely free AI service that comes complimentary with the purchase of any Amazon Echo speaker. However, you may find that Alexa performs better when combined with Amazon Prime and additional third-party applications, which are often not free.
If you have Alexa at your home, you will immediately notice the benefits that this AI delivers.
The simplicity of having a speaker that essentially acts as a smart home device takes away a lot of the time-consuming chores and errands that you need to handle in your day-to-day. Alexa has been designed to be your right-hand – with a sophisticated voice recognition system that you can activate in seconds.
Whether it is playing music, making a to-do list, or getting an update on the weather, Alexa has got you covered.
But is this service really free? A lot of people think that what Alexa promises is too good to be true – given that a lot of services come with monthly fees these days. To help you understand this further, we are going to take a closer look at the potential costs associated with using Alexa.
After extensively researching Amazon's Alexa, I have been able to gather enough information to determine whether there are any monthly fees that come with the service.
My research has indicated that although Alexa is completely free after you purchase an Amazon Echo speaker, the AI does have more dynamic functionality when combined with additional services and third-party applications.
For example, Alexa needs to be connected to the internet to perform most of its functions.
Cost of Amazon Alexa
If you are concerned about paying additional costs for using Alexa, you should know that there are no direct monthly fees tied to the AI.
Amazon's Alexa is completely free once you purchase an Echo smart home device – most commonly seen as a portable speaker. This speaker or smart home device is not free.
The cost of an Echo device equipped with the Alexa AI can vary depending on the product that you choose, as Amazon continues to expand its options. An affordable Echo speaker can cost as little as $35 to $80 – or they can get to be as much as $200 (and up) for the high-quality options.
Once you have paid the initial amount for the Echo device, the Alexa AI will be included in your purchase and you do not need to pay any monthly fees to use it.
Do You Need Amazon Prime to Use Alexa?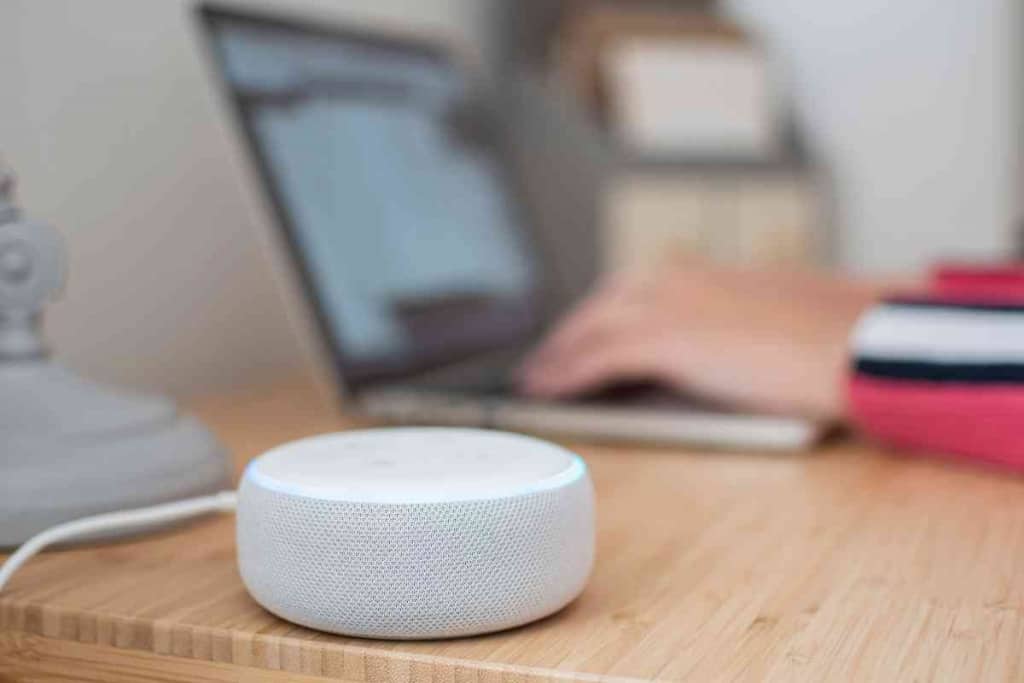 A common misconception is that you need to have Amazon Prime to use Alexa. This is not true and you do not need Amazon Prime to utilize the AI. You do, however, need to create an Amazon account, which luckily, is free.
A lot of Alexa users have been duped by accidentally agreeing to a 'Free Trial' or Amazon Prime while setting up their account.
If you have unwittingly fallen victim to this, you may find that you are billed for Amazon Prime after the first month has expired and you will continue to pay this fee monthly until you cancel the membership.
This is one of the common reasons why people think that Alexa has monthly fees. With that being said, you will find that Alexa has more dynamic functionality and capabilities when you pair the AI with Amazon Prime.
Benefits of Alexa with Amazon Prime
Having an Amazon Prime account comes with a lot of benefits for shopping online. However, a subscription to the service offers a lot of perks to Alexa users as well, but at a monthly cost of $15.00 – or an annual fee of $139.00.
Although you do not need Amazon Prime to use your Alexa, some of the advertised functions of the AI are those that can only be used with a monthly subscription. These are some of the benefits that you get with your Alexa when paying a monthly fee for Amazon Prime.
Voice shopping
Music selection with Amazon Music
Vocal package tracking
Advanced FireStick controls
All in all, if these are features that do not interest you, don't worry about paying any monthly fees and simply skip the Amazon Prime option when setting up your Alexa device.
However, if you were sold on your Alexa specifically for some of these functions and features, you may want to consider paying the $15.00 monthly fee of having an Amazon Prime account.
Do You Need Wi-Fi to Use Alexa?
The one thing that you absolutely need to have control of your Alexa's features is a Wi-Fi connection. Although Alexa is a free service with any Amazon Echo device, the Wi-Fi that you need to use the AI is not.
If you are concerned about paying fees with Alexa, you will find that Wi-Fi is not cheap, as the most basic plans start at around $30 per month – with expensive plans being around $65 to $100 per month.
Although Wi-Fi has been standardized in a lot of homes, this is certainly not the case for every residence. If you do not have a Wi-Fi connection set up at your home, then you will need to do this if you want to use Alexa, which will require you to pay a monthly fee.
With that being said, if you do not have Wi-Fi and want to avoid this monthly cost, a good way to bypass this is to use your phone's mobile hotspot. Virtually everyone has a phone these days and internet access comes with even the most basic plans.
You can get a phone plan for anywhere from $30 to $70 (and up) per month and you can open your device's mobile hotspot to connect to your Echo speaker. Once you do this, you will have full functionality of your Alexa.
Monthly Fees for Third-Party Applications
One of the best features that Alexa offers is the ability to connect your favorite third-party applications to your Echo speaker. You can then activate and control these third-party applications vocally, which is one of Alexa's huge selling points.
You need to keep in mind that although Amazon has marketed Alexa in this way, the majority of the desirable third-party applications that people use through the AI do have monthly fees attached to them.
If you're wondering whether or not Spotify, Netflix, or Apple Music is free with Alexa, think again.
If you want to be able to voice activate these apps without limitation, then you will need to pay a monthly fee for this.
These costs can vary depending on the type of third-party application that you want to use with Alexa. Many consumers enjoy having multiple apps set up at home with their Alexa, which results in more than one monthly fee.
However, you can still use some of these apps for free without a monthly subscription if you utilize the free version. Some third-party applications offer free versions with limited features and functions – or with advertisements, but at no monthly charge.