Transferring Nintendo Switch Games to a MicroSD Card
To free up storage space in your Nintendo Switch, you should know how to transfer Nintendo Switch games to a microSD card.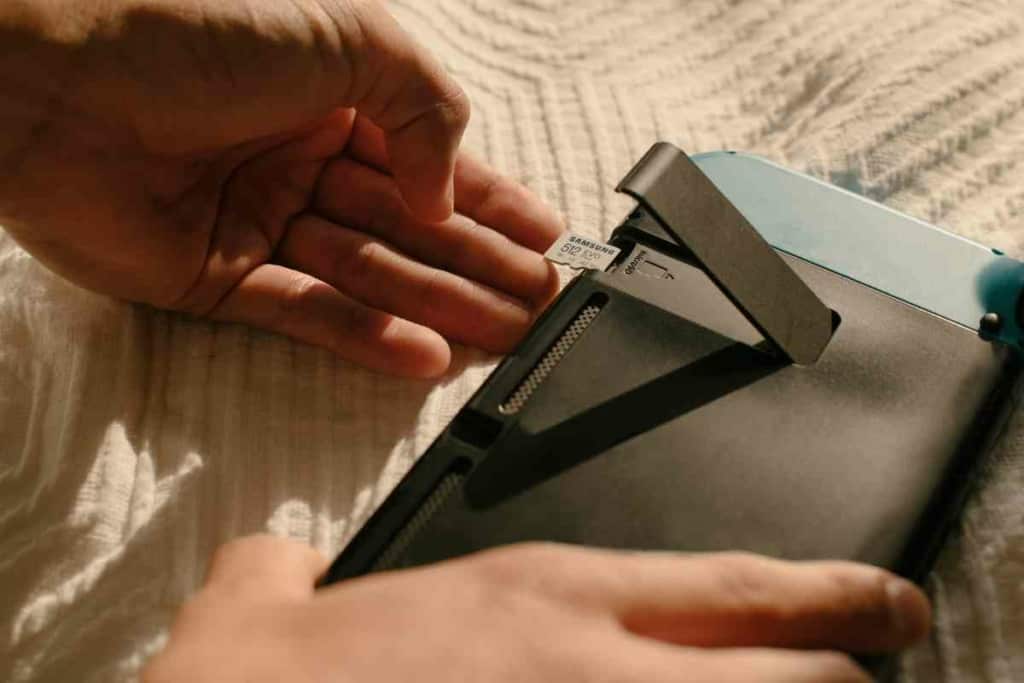 Related Article! Does the Nintendo Switch Come With Games?
Can you transfer Nintendo Switch game data to a microSD card?
You can transfer Nintendo Switch games to microSD to increase the internal storage capacity of your Switch console. The transfer process only requires a few steps that can be performed within the System Settings of your Switch.
Since a Nintendo Switch has a relatively low storage capacity, using a microSD card to transfer and store games can help Switch owners maintain a large game library. I'll go over everything gamers need to know about using microSD cards to transfer games from a Switch.
Key Takeaways
Transferring games from a Nintendo Switch to a microSD card frees up internal storage.
The transfer process can be performed in the System Settings under the main menu.
You can transfer Switch games and other data from the card to other storage media.
Why Should I Transfer Nintendo Switch Games To A microSD Card?
Related Article: Nintendo Switch GPU Equivalent
The Nintendo Switch and other computing devices like computers and phones have internal memory that can quickly get used up when large files are saved to them.
As phones and cameras continue to have higher-quality capabilities, the photos and videos that are taken from them can often be very huge compared to years past.
The same can be said for many of the latest video game titles for the Nintendo Switch.
Though certain games may be larger or smaller, a typical Switch game I play can use up 7 to 10 GB of storage space.
That might not seem like a significant amount of space, but as you gradually start adding more games to your Nintendo account, the space can be used up in no time.
To optimize the performance of a Switch, gamers should try to limit how much space is used in your Switch's storage.
How Much Is A microSD Card And Where Can I Buy One?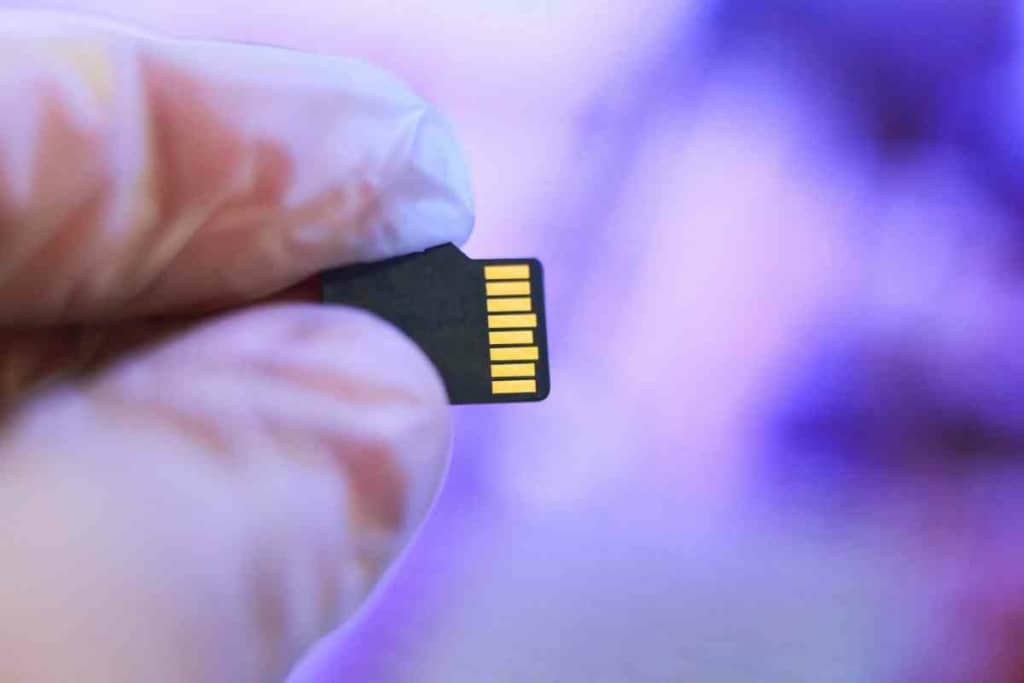 Like many external hard drives and storage media, a new microSD card for the Nintendo Switch can often be purchased at an affordable price.
You can purchase 64 GB microSD cards for around $10 from an electronics retail outlet like Best Buy or a general retail outlet like Walmart.
Since I'm not picky about where I buy my accessories and storage media, I can often find good deals on an SD card through online marketplaces like eBay and Amazon.
When buying an SD card or any other accessories from eBay or Amazon, you should make sure the seller has an excellent rating with plenty of positive feedback.
Transfer Nintendo Switch Games To A microSD Card
Follow these steps to transfer video games from a Nintendo Switch to a microSD card:
If your Nintendo Switch console is on, use the power button or power options to turn it off.
Insert a microSD card into the designated slot.
Push the power button to turn on the console.
Go to System Settings on the home screen.
Go to Data Management.
Choose the "Move Data Between" option (the exact wording on that line may vary).
Choose the "Move to microSD card" option.
Choose a game you want to transfer and wait for the game to finish transferring.
If you need to format your microSD card, you can do so in the Switch by following these steps:
With the microSD inserted in your Switch, go to System Settings on the home screen.
Go to System.
Go to Formatting Options.
Choose the "Format microSD Card" option.
Choose Continue.
Choose Format and wait for the card to be formatted.
Once the video games are on your microSD card, you can delete those games from the console to free up the system's internal memory for other games and content.
Transfer Switch Games From A microSD Card To Other Storage Media
To store your Switch game data on other storage media, you can connect the microSD to a PC and transfer the data to the PC or external media.
You would move a digital copy of the Nintendo folder to an external folder the same way you would any other file or folder on your computer.
Instead of using the Switch's home screen, you would move data from the game card by copying and pasting or dragging and dropping the folder to the new location.
If you don't have an SD card slot in your computer, you can purchase a memory card hub that may have ports for a variety of SD cards and other items.
An SD card can be purchased online or in stores at common electronics retail outlets like Best Buy.
What Type Of microSD Card Should I Use For Data Management?
For the best performance and transfer speeds, a Switch owner should get a microSD card that has as high a speed class as possible.
If you don't have many games to transfer and aren't concerned about transfer speeds, a standard microSD card with a lower speed class should be fine for your game data transfers.
It typically takes less than a couple minutes for one of my standard downloaded games to finish transferring.
It takes around the same time for me to transfer an archived game back to my Switch.
Where Else Can I Save Data And Switch Games?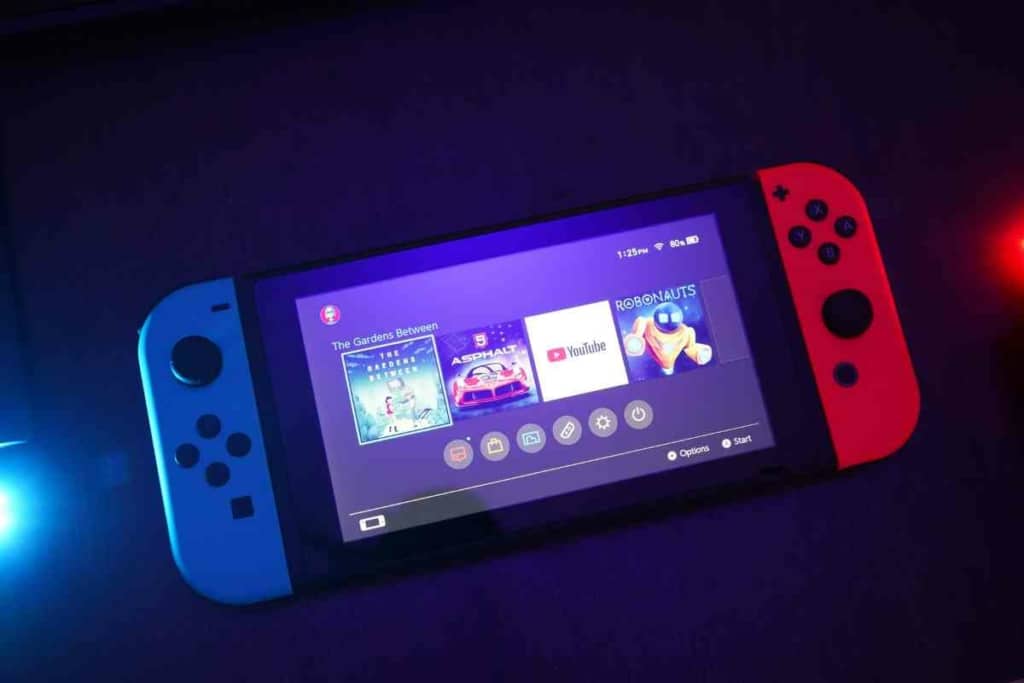 Though I like the convenience and simplicity of using SD cards, I'll often move digital data from a microSD game card to higher-capacity storage media like an external hard drive.
For expanded storage of my saved data, I'll usually opt for a solid state drive (SSD) over a standard hard disk drive.
I once spilled a drink in my room and got a few drops of liquid on the end of a hard disk drive connector, which made all the saved data on the drive completely lost.
It's times like those I wish I had old cartridge games and other physical media.
The biggest reason I prefer SSDs is its higher durability due to its lower amount of moving parts and smoother operation.
Though I will often use a microSD card to transfer multiple games I downloaded away from the console, I won't necessarily use the microSD to save files.
It makes it much easier for me to manage and expand my digital games through larger storage devices like a hard drive.
Conclusion
Managing the system memory of your Nintendo Switch is crucial, especially with the increasing size of downloadable software. As games like Legend of Zelda and Animal Crossing: New Horizons become more intricate, the need for additional storage becomes evident.
While the Nintendo Switch OLED and Switch Lite offer unique features, both can benefit from the expanded storage of a microSD card. Brands like SanDisk have become popular choices for microSDXC and microSDHC cards, known for their reliability.
The UHS (Ultra High Speed) phase ensures faster data transfer, making gameplay smoother. Whether you're archiving with the archive software, managing with the manage software, or capturing screenshots, having ample storage is essential. And for those who still cherish a cartridge game, managing digital and physical storage is a dance of nostalgia and modernity.
FAQs
How do I manage software on my Nintendo Switch?How do I manage software on my Nintendo Switch?
Navigate using the home button, select manage software, and from there, you can archive software or move data between the system and a microSD card.
Can I use a SanDisk microSD card with my Nintendo Switch?
Yes, SanDisk is a reputable brand that offers microSDXC and microSDHC cards compatible with the Nintendo Switch. Ensure it supports the UHS standard for optimal performance.
How do I transfer data between two microSD cards?
First, ensure your Nintendo Switch data is backed up. Using a microSD card reader and a desktop, open Windows Explorer. Access the first microSD card, copy the data, and then paste it onto the second microSD card.
Is there a specific microSD card slot on the Nintendo Switch?
Yes, the microSD card slot is located under the kickstand of the Nintendo Switch. For the Switch Lite, it's on the bottom, near the right Joy-Con.
Can I play Animal Crossing: New Horizons without additional storage?
While Animal Crossing: New Horizons can be played without an additional microSD card, if you have many downloaded games or plan to capture many screenshots, expanded storage might be beneficial.
Do I need a special adapter to read my Nintendo Switch's microSD card on my PC?
If your desktop doesn't have a microSD card reader, you might need an SD card adapter to access the card via Windows Explorer.