Does The Nintendo Switch Come With Games?
This post may contain affiliate links. As an Amazon affiliate, I earn from qualifying purchases.
The Nintendo Switch is one of the most popular consoles in video gaming history and it's easy to see why.
If you're thinking about getting a Switch, then you may want to know if it comes with any games.
I'll help you answer this question so that you can quickly start having fun with your new console.
Does The Nintendo Switch Come With Games?
While there are some bundled packages that include games, the regular Nintendo Switch console does not come with games. You must buy these separately. At the same time, it's easy to quickly amass a collection even if you don't want to spend any extra money.
The short answer is that the Nintendo Switch often doesn't come with games and they must be bought separately.
The real answer is actually better.
You can find bundled packages that come with both the console and a game.
You can also find games, some even for free, that can be quickly downloaded.
What Games Does Switch Come With?
As one of the most popular video game consoles in history with an impressive library of games from official and third-party developers, you might expect the Switch to include a few games.
The Switch comes in several varieties. There is the original console that you can play handheld or docked to your TV, Switch Lite, which only allows handheld play, and Switch OLED with a larger screen.
The good news is that all of these versions play the same games. The bad news is that nearly all of the console packages don't come with games.
The Lone Exception
As I just said above, nearly all of the Switch packages don't come with games.
There is one lone exception if you are looking for an official release.
There is an original Switch bundle that comes with Mario Kart 8.
That is currently the only official Nintendo bundle release that comes with a game.
I do hate to burst your bubble, but this is currently the only Switch bundle that has a game.
There are special Switch versions such as the Pokemon Let's Go or Animal Crossing Switches.
These only come with custom docks and controllers.
That means you'll have to spend some extra money getting games for the console.
At least, in most cases, you'll have to spend extra money.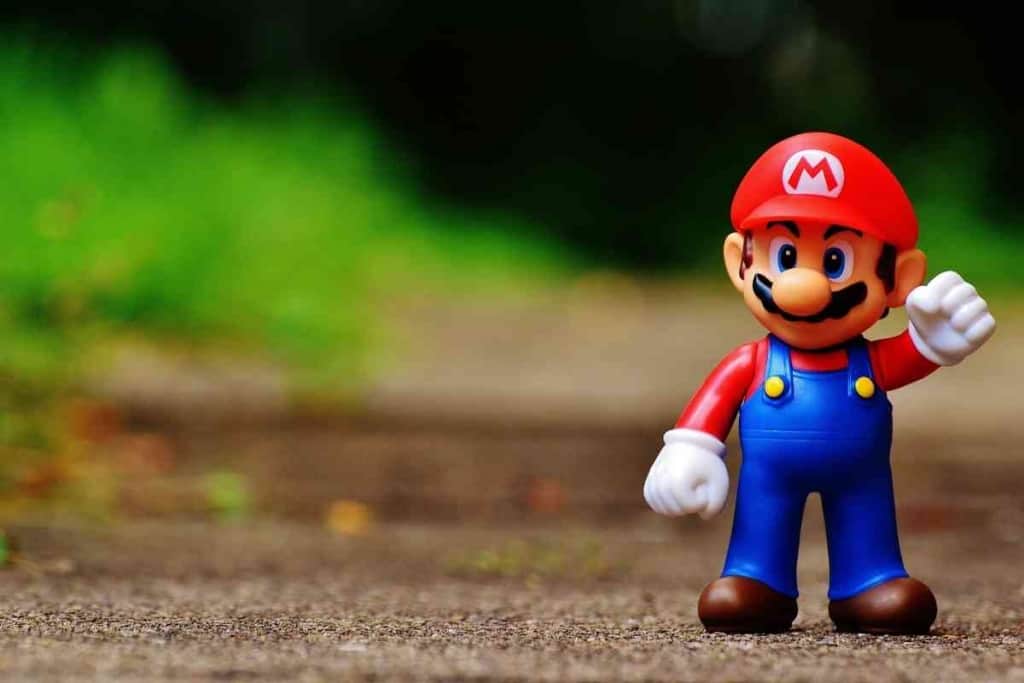 What is Included in Bundles?
Other console bundles sometimes include games, so what do you normally get in Switch bundles?
This largely depends on the version that you're getting, but commonly the Switch bundles include the console, TV dock, Joy Cons, Joy Con Comfort Grip, and the power cable to charge the console.
This is everything you need to start playing on your Switch.
Well, everything except for the games, but we'll get to that a little later.
Keep in mind that accessories depend on the Switch version.
For example, Switch Lite doesn't come with a TV dock because that feature is not supported.
Third-Party Bundles
Keep in mind that I am primarily covering official Switch bundles here.
There are many third-party bundles that you can find online from independent sellers.
These often include games along with the console.
The risk of course is that either the console or game might be used.
If you are OK with that risk, then these bundles allow you to get all the accessories you need along with games that you want.
Be sure to pay attention to the price as well.
Sometimes you can get a bargain, but other times these bundles are the same price as buying the console and game separately.
Getting Games Quickly
While there are some workarounds, such as getting the lone Switch bundle with Mario Kart 8 or buying a third-party bundle, the truth is that often you'll only get the console with your purchase.
That could be an issue if you ordered online and forgot to buy games.
I don't know about you, but waiting a few more days for games to come in the mail feels like torture.
While this is an available option, I think you want something faster.
I'm going to help you quickly amass a game collection even if you only ordered the console.
All you need is an internet connection and a little bit of patience.
Welcome to Nintendo eShop
If you have an internet connection, then you can download games as soon as the console is powered up. Accessing the eShop is easy.
You will see two rows of applications when you power on the Switch.
The top row is comprised of large square icons. These are your games. You will see a smaller row of circular icons under that.
One of these icons will look like an orange bag. This will lead you to the eShop.
Navigating the eShop is simple. You can check out great deals, browse by genre, look for games according to price or type in keywords to quickly find games.
Downloading the game is just as simple.
Select the game you wish to purchase and then add the funds to your account.
You will be prompted to do this, so just follow along with what the Switch is telling you to do.
The game will then begin downloading.
Downloading a game is usually fast, but that depends on your internet speed and the size of the game.
You can click the game's icon and it will tell you how much more time is remaining.
Free Games
If you're looking to get games with your Switch, then what you're probably really asking is how to get free games.
The console itself isn't cheap, so you might want to have some fun without spending extra money.
Don't worry, I get where you're coming from.
While the free route only gives you access to certain games, the good news is that there are a lot of games you can choose from.
Some of the best free Switch games include:
Warframe
Arena of Valor
Fortnite
Pokemon Unite
Super Kirby Clash
This is just a small sample of the free games that you can find. There are also many inexpensive games from independent developers.
Some of these games only cost a few dollars.
It's also a good idea to check the eShop deals page. Sometimes you'll find great games at a deep discount.
Memory Cards
One thing to keep in mind when downloading games to Switch is the internal memory.
You can't just download games infinitely. There is a limit to how much you can download.
This is dictated by the available memory.
If you only purchase the console, then it comes with 32GB of space. This allows you to download a good number of games.
If you want more space, then you'll need to buy a memory card.
You can buy either official Nintendo memory cards or regular microSD cards. Both will work.
Another option is to delete games that you aren't playing anymore.
While you will have to download them again if you want to play them, the good thing is that your save data is saved separately.
This means that you can pick up wherever you left off.