What Are The Dimensions Of The PS5 Console?
This post may contain affiliate links. As an Amazon affiliate, I earn from qualifying purchases.
The PlayStation 5 (PS5) stands out not just for its performance but also for its size. It's notably larger than its predecessors and even the recent Xbox Series X. If you're considering where to place this new addition in your living space, here's what you need to know.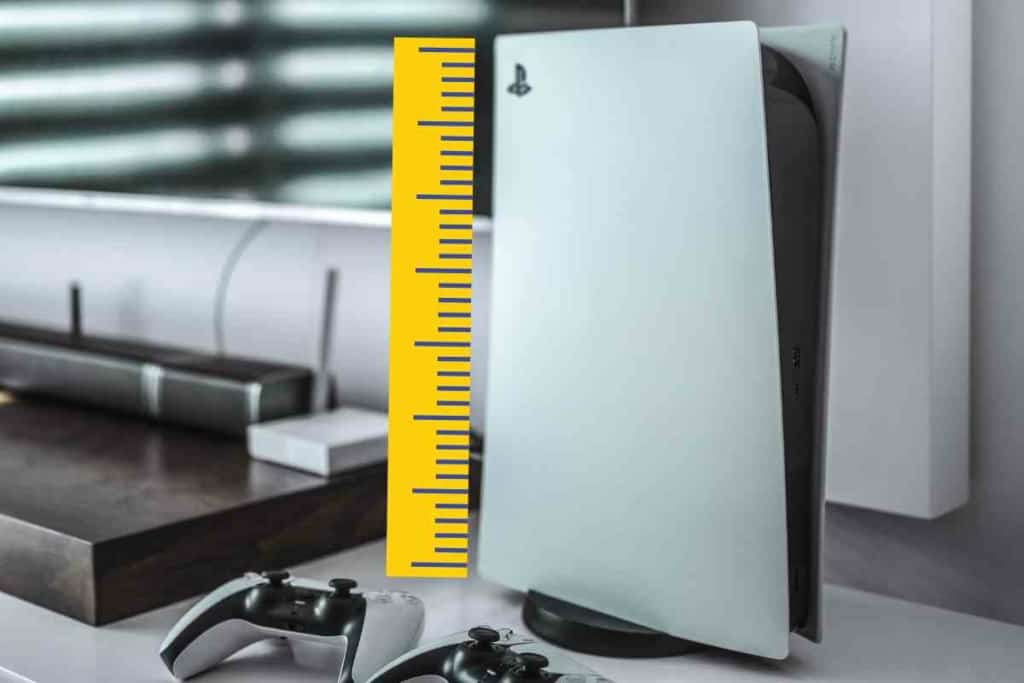 You may also find our article on the weight of a PS5 interesting, too.
What are the PS5 dimensions?
The PlayStation 5 (PS5) has dimensions of 15.4 inches (39 cm) in height, 10.24 inches (26 cm) in depth, and 4.09 inches (10.4 cm) in width. Weighing approximately 14 lbs, it's notably larger than its predecessors, making it the most sizable video game console to date.
Key Dimensions of the PS5 Box
Height: 15.4 inches (39 cm)
Depth: 10.24 inches (26 cm)
Width: 4.09 inches (10.4 cm)
Weight: Approximately 14 lbs
These measurements make the PS5 the largest video game console to date, requiring ample storage space.
Dive into the world of next-gen gaming with the PlayStation 5 (PS5). As the latest entrant in the console arena, the PS5 isn't just about enhanced gaming experiences; its physical dimensions are making waves too. If you're curious about how this gaming behemoth measures up, you're in the right place.
Unpack the specifics of the PS5's size, compare it with its predecessors, and discover how it stacks up against other gaming giants. Plus, get insights on how to best accommodate this console in your gaming space. Whether you're a seasoned gamer or a newbie, this guide offers a comprehensive look at the PS5's dimensions.
Comparing with Other Consoles
The PS5 Digital Edition is almost identical in size, but it's slightly narrower by 0.47 inches and doesn't have the disc drive bulge. On the other hand, the Xbox Series X is more compact with dimensions of 11.5 inches (30cm) in height, 15 inches (38cm) in width, and 8.5 inches (22cm) in depth.
When you place the PS5 next to the PS4, the difference is evident. The PS5's design is sleeker, with a distinctive black line running through its center and white wings flaring outwards.
The PS5 is a statement piece, both in performance and size. While its dimensions might require some adjustments in your entertainment setup, its gaming experience makes it worth the effort.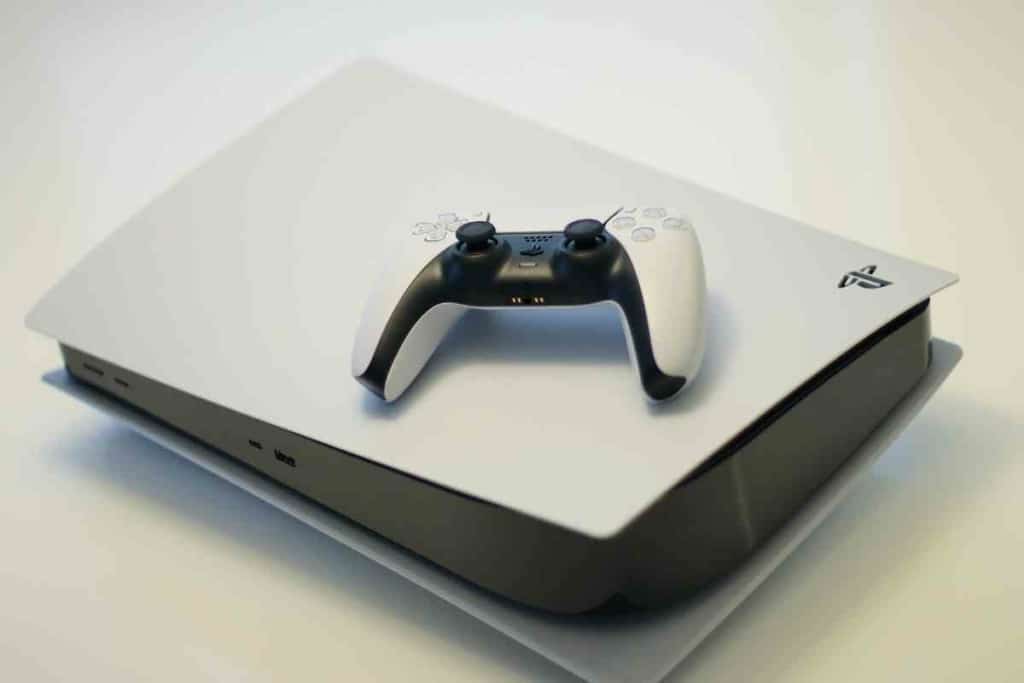 Unpacking the PS5: What's Inside the Box?
Sony has always been known for its attention to detail, and the PS5 packaging is no exception. Presented in a sleek white box, the PS5 comes with everything you need to get started.
Contents of the PS5 Box:
Wireless PS5 DualSense Controller: Navigate your games with precision.
Power Cable: Essential for powering up your console.
TV Connection Cable (HDMI 2.1): Ensuring the best visual experience.
User Manual: Your guide to setting up and using the PS5.
Controller Charging USB Cord: Keep your DualSense controller charged and ready.
Stand: To securely place your PS5.
It's worth noting that the standard package includes one DualSense controller. If you often have friends over for multiplayer sessions, you might want to consider purchasing an additional controller.
The PS5 is available in two versions: the regular and the digital. The primary difference lies in the width, with the regular version featuring a disc drive and the digital version without one.
Pro Tip for After Unpacking:
Once you've set up your PS5, consider keeping the box and protective bubble wrap. They can be handy for safe storage during a move. Plus, if you ever decide to sell your PS5, having the original packaging can enhance its credibility and appeal to potential buyers.
Choosing the Best Video Game Console
Selecting the ideal game console involves considering the games you're keen on, the graphic performance you desire, online gaming preferences, and system availability. Here's a look at the top contenders: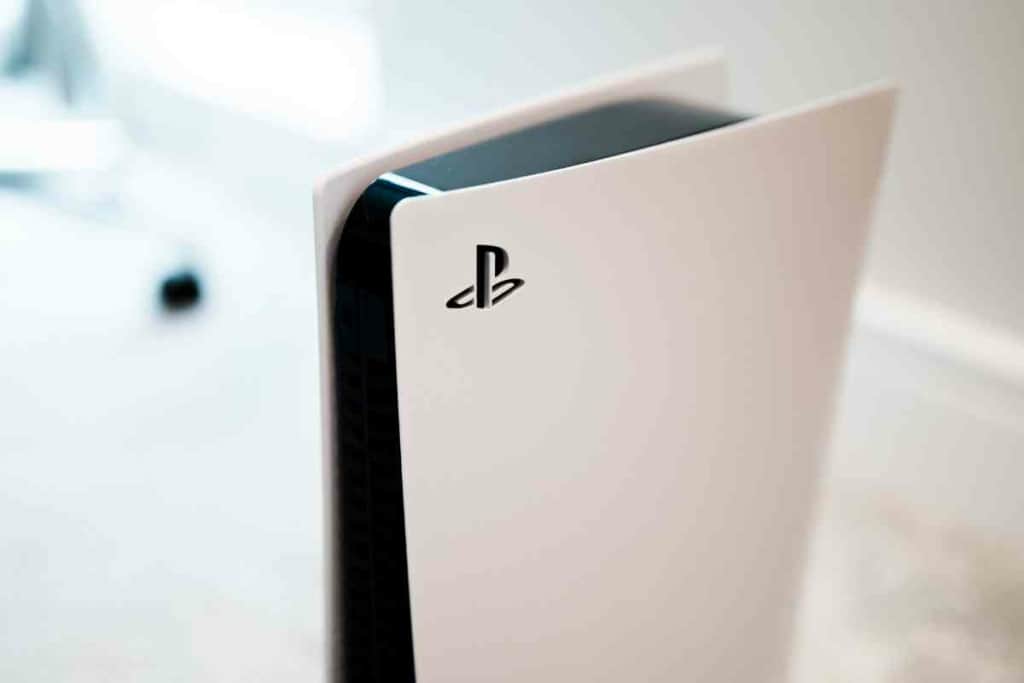 Sony PlayStation 5 Console
The PlayStation 5 offers:
Lightning-fast loading: Thanks to its ultra-high-speed SSD.
Deep immersion: Dive into gaming experiences you never thought possible.
Vibrant visuals: It supports HDR technology, ensuring lively and vibrant colors.
Versatility: This version comes with a disc drive, allowing you to play pre-loaded games, UHD Blu-ray movies, and both new and used PS4 and PS5 game discs.
Consistency: Other features remain consistent with previous PlayStation versions.
Sony PlayStation 5 Digital Edition
This edition is for those who prefer a fully digital experience:
No disc drive: You won't be able to use old PS4 discs, new or used games, or watch Blu-rays.
Digital gaming: Despite the absence of a disc drive, it boasts similar CPU, graphics, memory, and storage hardware as the standard PS5.
Online access: To play, simply sign into your PlayStation account, visit the store, and dive into a world of downloadable games. One standout title is Astro's Playroom.
Microsoft Xbox Series X
The Xbox Series X stands out for:
Power: It's touted as the most powerful and fastest Xbox to date.
Backward compatibility: Play titles spanning four console generations, all compatible with the Xbox Series X.
Stunning graphics: Pair it with a 4K TV for top-tier visuals, complete with ray-traced lighting effects.
Versatility: Like the PS5, it also features a disc drive for movies and games.
A Quick Note: Considering the Xbox's power, you might wonder if you need a surge protector for an Xbox. It's always a good idea to safeguard your electronics.
Understanding the PS5's Storage Capacity
The PlayStation 5 boasts a significant amount of storage, but how much of it is actually available for your games and apps?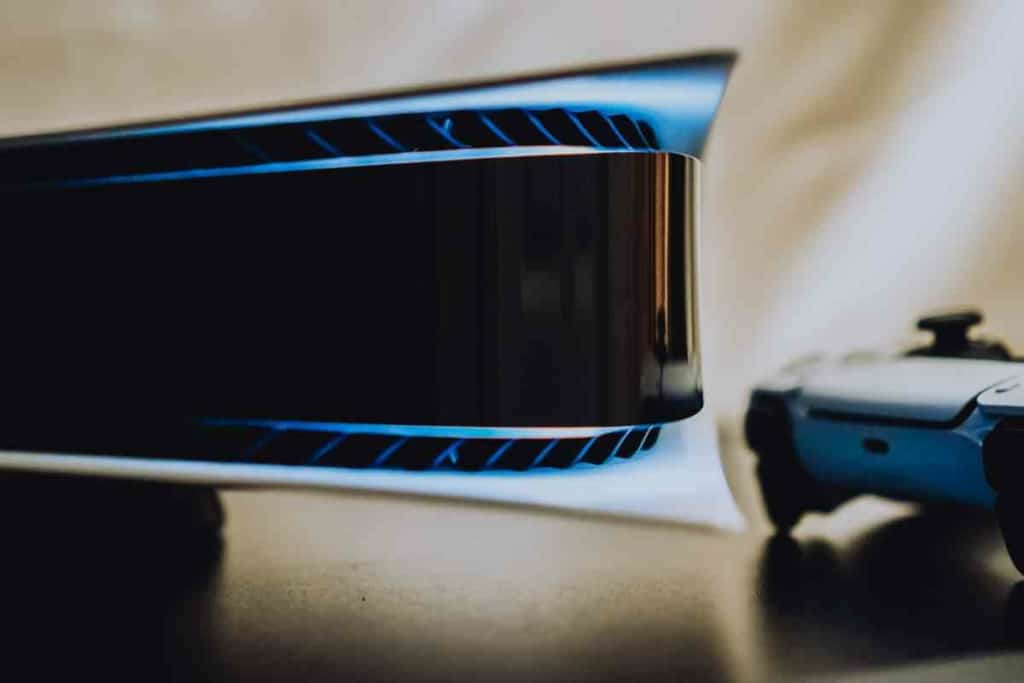 Actual Storage Space
While Sony promotes the PS5 as having an 825 GB SSD Drive, the usable storage space is 667.2GB. This space accommodates your games, apps, media gallery, system, and other saved data.
Checking Your Storage
Navigate to Settings.
Select Storage.
Click on Console Storage.
Choose Games and Apps to view the storage used by individual games.
Freeing Up Space
The PS5 has a default setting to record a video every time you earn a trophy. Over time, these videos can accumulate and take up valuable space. Here's how to manage that:
Review Trophy Videos: You can revisit and delete these videos if needed.
Disable Automatic Recording: To turn off this feature, go to Settings, then Capture and Broadcast, followed by Trophies, and finally deselect Save Trophy Videos.
Using External Storage
For those with extensive game libraries, consider using an external HDD. This not only provides additional storage but also helps maintain optimal performance on your PS5's internal drive.
Conclusion
The PlayStation 5 is redefining the gaming landscape, not just with its unparalleled performance but also with its imposing stature. As you gear up for next-level gaming, understanding the PS5's dimensions ensures you're well-prepared to integrate it seamlessly into your setup. Happy gaming!