How To Reset Airpods in 6 Easy Steps
This post may contain affiliate links. As an Amazon affiliate, I earn from qualifying purchases.
If you need to reset your AirPods, this article is for you. I am going to give you six easy steps to reset AirPods and get them working great. Keep reading, and we will get into the details.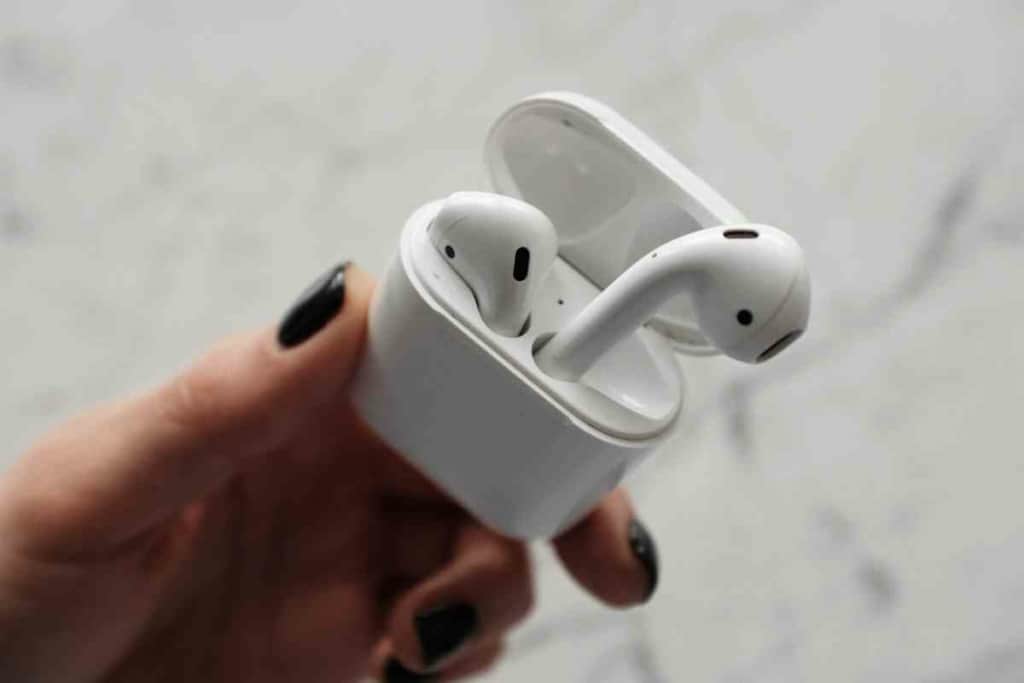 While researching AirPods, be sure to save these articles for further reading: How To Change Owner Of Airpods, AirPods Pro Case Not Charging, 4 Reasons Your AirPods Keep Disconnecting, and visit the full AirPods section for hundreds of expert articles.
How do you reset Airpods?
To reset Airpods, make sure they are fully charged, then unpair them from your Bluetooth device. Then, hold the button on the back of the case for 15 seconds until the LED light flashes amber then white indicating your AirPods have been reset. 
The most common solution to resolving most issues with your AirPods is to reset them. As a new or old user, you might get dazzled by its magical features, such as automatic pairing, call notifications, etc. If your AirPods fail to charge or don't work correctly, reset them. 
AirPods don't have noticeable reset buttons, which might confuse first-time users. Its minimalist design makes it difficult for the user to reset the wireless earbuds, which is usually your go-to-move for every device not working. After consulting multiple Apple product specialists, we found out that you can reset your AirPods in 30 seconds:
Resetting Your AirPods or AirPods Pro
Step #1: Charge Your AirPods
If your AirPods are out of battery, they might not reset properly. Apple advises putting your AirPods in their case and closing the lid for 30 seconds.
Once the AirPods have life, the case will recognize the earbuds, and the reset will begin. Pop open the lid and proceed to the next step.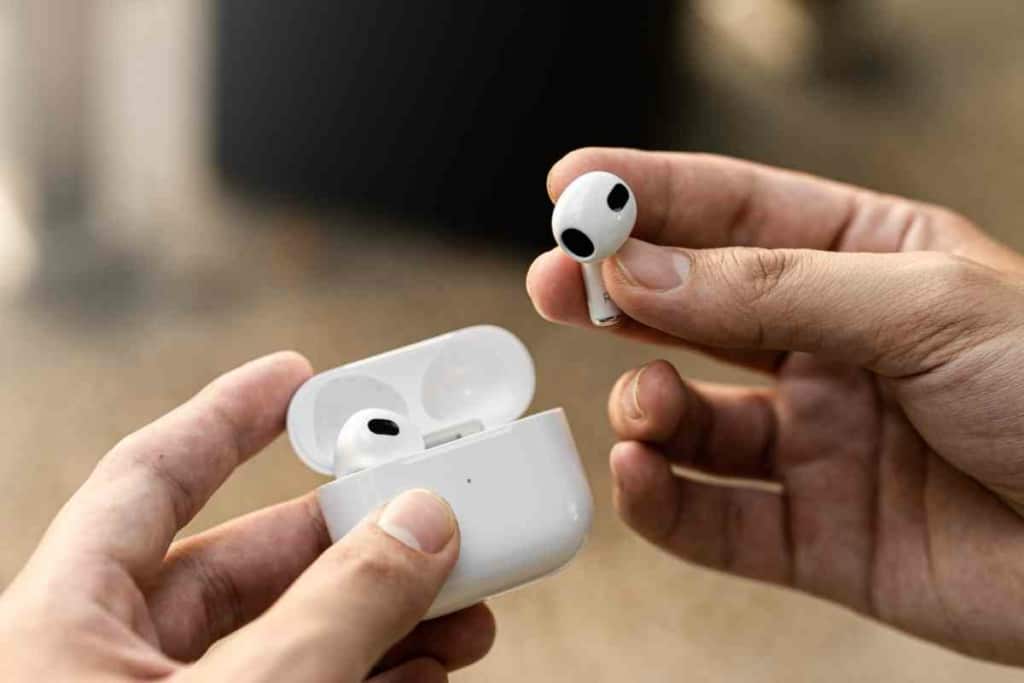 Step #2: Open Settings
Open the Settings app on your phone and tap Bluetooth. The same steps can be followed whether you are using an Android or an iPhone.
Step #3: Find the "i" Icon
You will find several Bluetooth device names in the list. Scroll down and find the name of your AirPods. On the right, you will see an "i" icon.
Note: You don't need to follow these steps if you are dealing with sound issues. Go back to Settings and try manually reconnecting your AirPods. This minor issue does not require you to reset your earbuds. It's possible that the distance between your phone and AirPods is too much, and the earbuds are having trouble reconnecting. 
Step #4: Forget Your Device
Once you are in the settings section of your AirPods, you will see "Forget this Device" written at the bottom. Tap on it and confirm that you want to disconnect your AirPods from the device.
Step #5: Reset the AirPod's Case
Make sure your AirPod's case is open while going through these steps. Press the setup button on the case and hold it for 15 seconds.
Keep holding it and watch the light on the case. First, it will start pulsing white. After 15 seconds, the light will turn amber and suddenly change to white. You can then let go of the button.
You have successfully reset your AirPods.
Step #6: Set Up Your AirPods
Once the AirPods are no longer connected to your phone, you can set up your Airpods again. The instructions will appear on your phone.
Follow these instructions and reconnect your AirPods.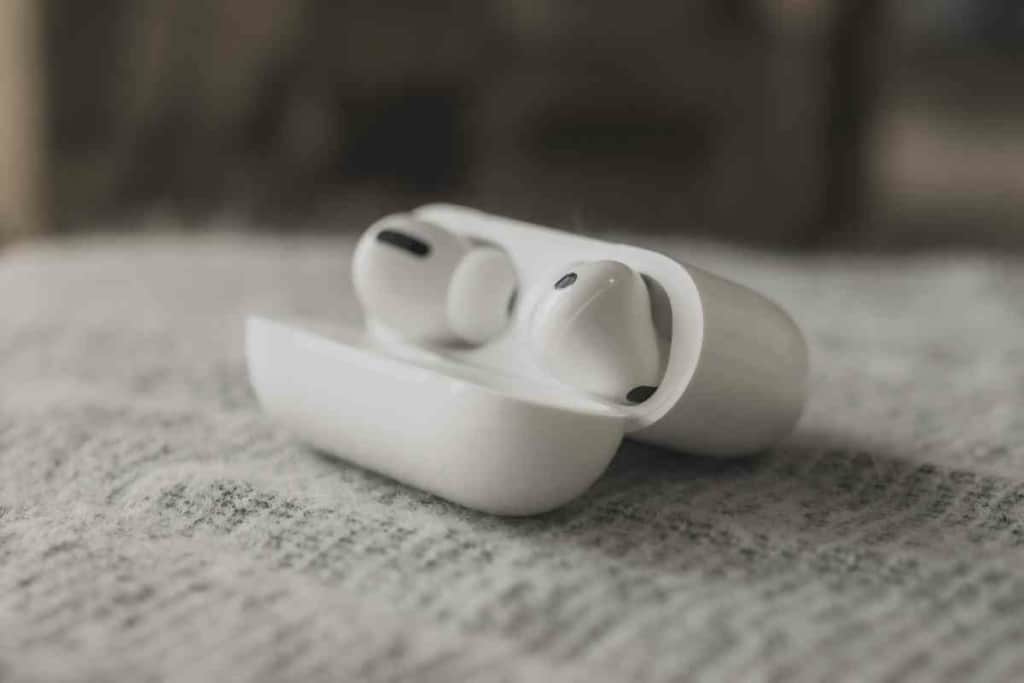 AirPods Won't Reset? Here's What to Do
If you tried the above steps but weren't successful in resetting your AirPods, here are two other things you can try:
Clean AirPods Case
Dirt or debris on the stem and earbuds often get lodged in the AirPods or in the case. As a result, the contact between the charging plate and the AirPods gets blocked and prevents the case from recognizing your AirPods.
This step prevents a proper reset.
Since you are dealing with an expensive and delicate device, you must be careful while cleaning it. Here's what you need:
Paper Towel or Lint-Free Cloth
70% Isopropyl Alcohol
Q-Tips
Dip the Q-tips in isopropyl alcohol and clean the charging case from the inside. Next, focus on the tail of the AirPods.
Use a toothpick to scrape gently if you see dirt caked in the crevices. Do not press too hard; otherwise, you risk leaving behind scratches. Once you have cleaned the case and the AirPods, use a paper towel to wipe everything thoroughly. 
Do not use your AirPods until they are fully dry.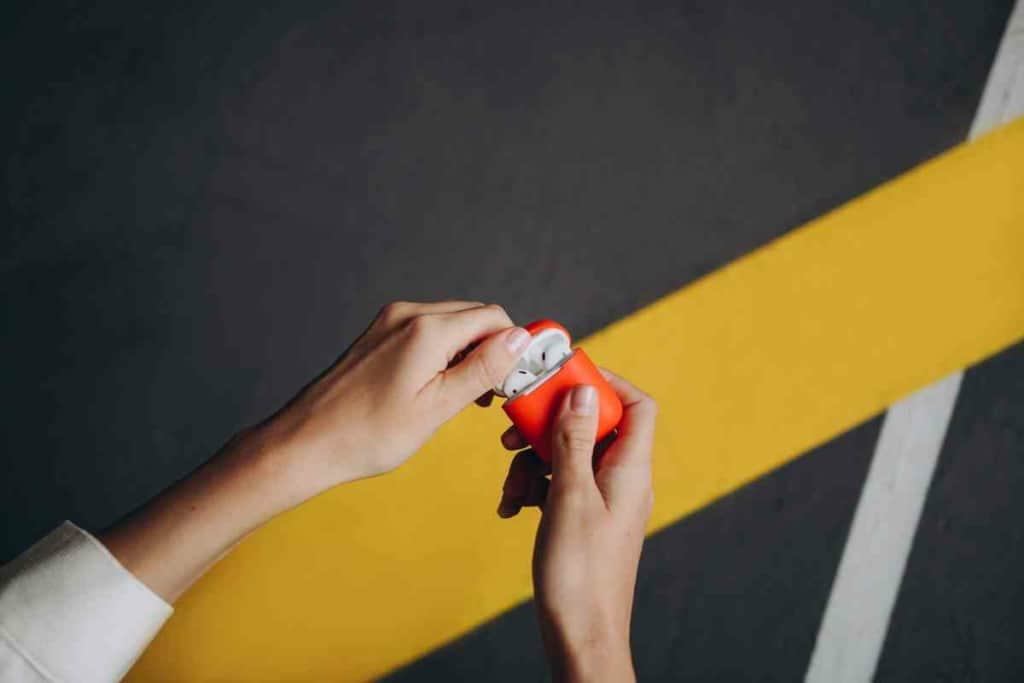 Get In Touch With Apple Support
Sometimes, the problem lies with the hardware, which you might be unable to fix yourself. In this case, the best thing to do is contact the Apple Support team for assistance. Write down your Airpod's serial number. The customer service representative will ask for it for verification purposes.
If you have an Apple Store near your house, get an Apple-Certified technician to check your AirPods. Make sure to take your warranty card with you to ask for a replacement if you qualify for one.
Resetting AirPods Max
The steps to resetting AirPods Max are different than those outlined above for AirPods. Here's what you need to do:
Charge your AirPods Max by placing them in the case for a minute
Look for the Noise-Control and Digital Crown buttons on the case. They are on the same side of an earbud
At the bottom of the earbud, you will see the status light
Press the Noise-Control and Digital Crown buttons and hold them for 15 seconds
When the light changes from white to amber and then to white again, let go
Removing Your AirPods Apple ID
Whether you have bought used AirPods or plan to sell yours, you will need to remove the old ID for the new user to set up their ID.
Remember: In the former case, if the ID is not removed, you cannot use the AirPods.
You will have to return them to the original owner. The same stands for AirPods you buy from eBay or any other online platform. Make sure to ask the owner if they have taken steps to reset the earbuds and remove their Apple ID.
Here's what you need to do:
Ask the previous owner to open the Find My app on their phone
At the bottom, you will see the tab Devices. Tap on it to select your AirPods
Scroll down to the bottom, and there you will see Remove This Device
The AirPods' owner can remove the Apple ID from their location. Since the AirPods will be out of range, you will have to reset your AirPods and set them up once the owner has removed the Apple ID.
Note: According to Apple, the only way to remove an Apple ID is through these steps; otherwise, Apple won't remove the Pairing Lock.
Key Takeaways
Reset your AirPods and set them up again, following the instructions on your phone in 30 seconds
The same steps can be followed to reset your AirPods and AirPods Pro
To ensure a proper reset, do not let go of the setup button until the light changes from white to amber and then back to white again
If you are unable to reset your AirPods, try cleaning them or visit a nearby Apple Store to get an Apple-Certified technician to do a reset
AirPods Max can be reset through the Find My app