Ring and Blink Integration: Are Blink Cameras Compatible with Ring?
Ring and Blink are both owned directly by Amazon. Both Blink and Ring were originally created as small startups, eventually being purchased by Amazon. First, Amazon purchased Blink in 2017. They purchased Ring a year later, further expanding their hold on the smart camera industry.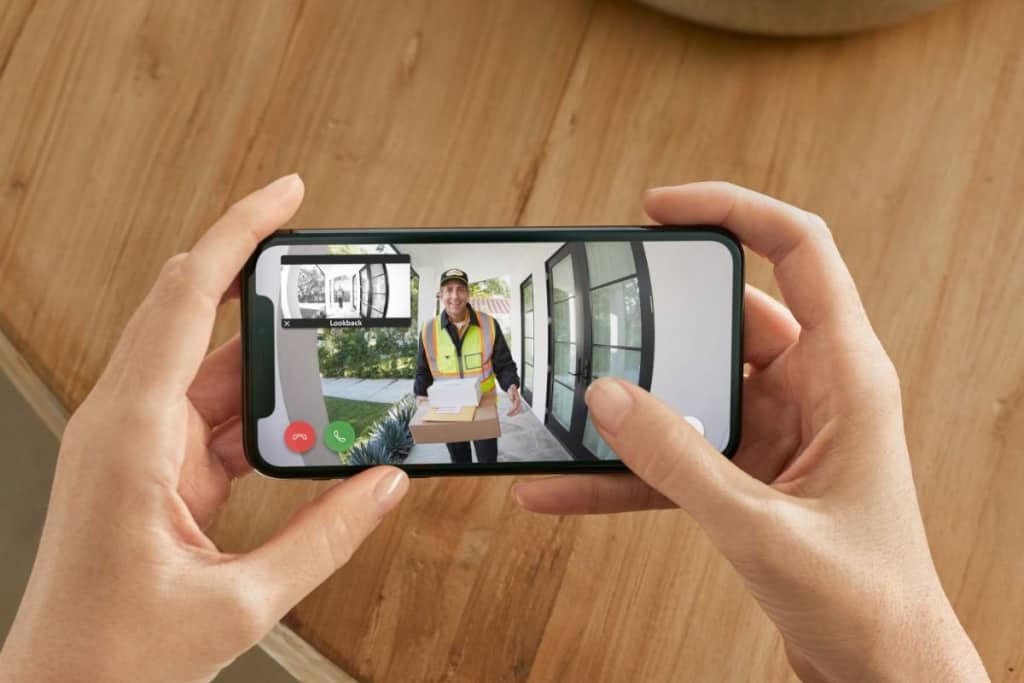 Table of Contents
Ring and Blink Integration: Are Blink Cameras Compatible with Ring? 
Due to the difference in architecture, Blink and Ring cameras are not compatible with each other. However, they are both compatible with Alexa. This means you'll be able to operate them under the same ecosystem, but you won't be able to use their footage interchangeably. There's a different app for viewing Blink than for viewing Ring.
You won't be able to add a Ring doorbell to a Blink system. They aren't designed to work together. Rather, they're designed to work individually within their own ecosystem. You'll have to create a Ring ecosystem to get your doorbell up and running.
Once your Ring doorbell has been physically installed, you'll have to download the Ring app. You'll also have to make a Ring account, but you can sync it to your Amazon account to make future sign ins easier.
Once the app is downloaded, you can set up your Ring doorbell via a QR code on the front of the device. Just navigate to the "Set up a Device" option within the app and select "Doorbells."
Next, the app will ask for location permissions. Accept the permissions and name your device to continue setting up. Now, you'll have to put the doorbell into setup mode by holding down the orange button on the back of the Ring. Click the "Continue" button in the app once white lights begin spinning on the doorbell.
The Ring app will prompt you when setup is complete by asking you to click a "Join" button. Now all that is left to do is to connect the doorbell to Wi-Fi and test it.
Do Blink and Ring Work Together?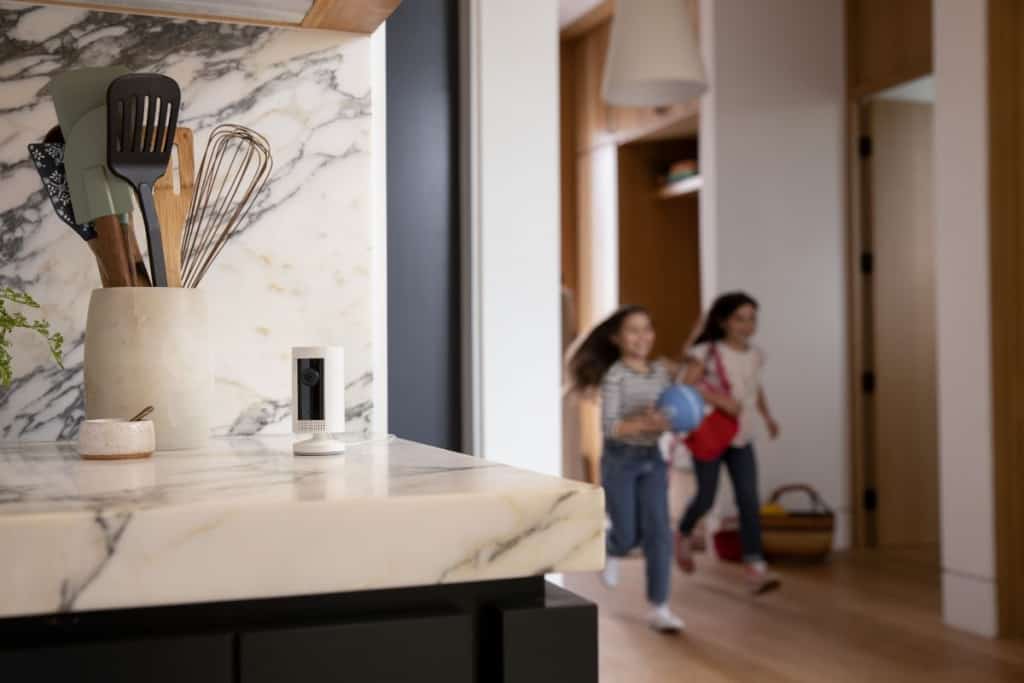 Blink is a motion capture camera that records in five-second intervals; Ring produces doorbells primarily, but they also have a lineup of cameras. They simply aren't designed to be a part of the same ecosystem, but that doesn't mean you can't benefit from having both.
You won't be able to interact with both your Ring devices and Blink devices from a single app, but you can set them up to both work perfectly fine with Alexa. This makes it convenient to use something like an Echo to monitor your Blink security equipment.
Follow these steps to connect Alexa to your Blink system:
Open the Blink app
Select "Account" at the bottom of the menu bar
Click "Link to Alexa" towards the bottom of the account menu
Click "Open Alexa"
Give permission by clicking "ENABLE TO USE" at the top
Enter your Blink account information and click "Sign-in"
Complete two-step verification by entering the code you are texted
Your Blink camera is now set up for Alexa
Follow these steps to connect your Ring device to Alexa:
Open your Alexa app
Select the three horizontal lines icon on the bottom right
Select "Skills & Games"
You'll have to search for Ring by clicking the "Search" icon and typing "Ring" into the search field
The option to select Ring will be the first on the list
Select "Enable to Use"
You'll have to sign in with your Ring account now
Select "Enable Skill and Link Accounts"
Now select "Discover Devices"
Alexa will auto enable on all the Ring devices it finds
Once both of these processes are completed, you will be able to use your Ring and Blink devices from the convenience of a single Alexa enabled location. The Amazon Echo
and the Amazon Fire HD are both great devices to use as a central hub for your security equipment, but you can use any of your Alexa products for both devices.
What is Alexa?
Alexa is Amazon's answer to cloud-based voice services. It's available on millions of devices both directly from Amazon and third parties. Alexa is unique among other voice-controlled AI due to the inclusion of skills.
Skills are like apps made specifically for Alexa. Amazon offers a wide variety of tools and APIs to make it easy for developers to build with Alexa. As long as a product has created a Skill with Alexa, it would be able to work alongside any of your Alexa enabled Amazon products to create a feature-rich smart ecosystem in the home.
People use Alexa every day to make mundane tasks and certain responsibilities easier. For example, users can receive up-to-date traffic and weather information without having to sit down and read or watch a screen.
Simply ask Alexa what you need to know, and she will read the news, weather, or traffic report while you handle other morning responsibilities.
Is Blink Compatible with Ring
As you've seen, Blink and Ring devices can be used together on the same device seamlessly thanks to their support with Alexa. They both may be owned by Amazon, but they were originally created by different people.
Blink allows users to view five second clips when motion is detected; Ring doorbells allow users to have voice and video conversations with people at their door. They are completely different products with completely different purposes, but they can both be used with Alexa to provide an evenly balanced experience.
Ring and Blink do have some similarities though.
Each brand has its own app that provides alerts, lets you view recorded footage, and edit your setup. Both brands also make devices that are easy to install, meaning users won't have to have expensive professionals do the installation.
Both Ring and Blink also offer night vision possibilities.
All of this means you might not even notice you have two completely different systems in place once you pair them with Alexa.