Ring Customer Service: 4 Easy Ways To Contact Ring Support
This post may contain affiliate links. As an Amazon affiliate, I earn from qualifying purchases.
Ring doorbells are great little tools that let you monitor various areas of your property. These video doorbells are wifi-enabled and let you see who's ringing your bell even when you're not home.
That's why it can be so frustrating when your Ring doorbell malfunctions.
Once you lose your motion detection, night vision, and two-way communication, you'll want to get it back up and running right away.
Here's what we found.
How Do You Get in Touch With Ring Support?
There are 4 ways to reach out to Ring's customer service department. Agents are available via chat, phone, and social media. In addition, Ring has a great online community of other customers who can help you narrow down what your problem might be.
Fortunately, Ring has excellent customer service that can help you troubleshoot any issues you might have with your doorbell.
But what are the best ways to contact Ring customer support?
Online Chat
One of the simplest ways to get in touch with Ring customer support is via their online chat service.
The chat feature lets you reach out to a person instantly without waiting on hold.
This option is excellent if you have a quick question or a minor problem you want to be resolved.
The only downside to Ring's chat feature is that it has somewhat limited hours.
Chat access is only available from 5 AM until 9 PM.
So, unfortunately, if you have a problem with your doorbell outside those hours, you'll need to reach out a different way.
Fortunately, there are several other ways to reach Ring if you need some help.
Phone Call
Ring also has a customer service line you can call to get assistance twenty-four hours a day.
Each country that Ring services has its own number.
You can find yours on Ring's website. In the United States, the number is (800) 656-1918.
A phone call is definitely the way to go if your problem is more extensive.
A customer service representative will walk you through your situation and help you troubleshoot the issue step by step.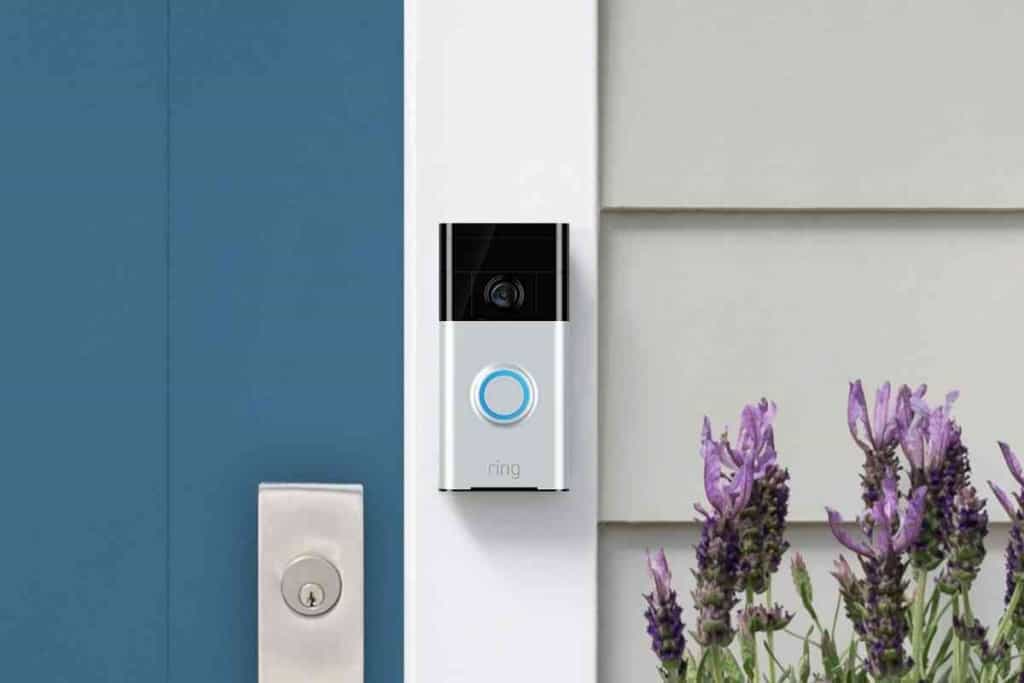 Ring Community
One of the best things about Ring is the company's online community.
Like many other companies, you can reach out to other customers to find solutions to common Ring problems.
In many cases, you might be able to get your problem solved more quickly than if you reached out to Ring directly.
The only downside with using the community to find answers is that you might not find anyone who had the same problem.
Or, what's more frustrating, you might get conflicting opinions from users.
It can get pretty tiresome when you're struggling to fix a problem and end up with multiple answers.
Social Media
Ring is also pretty active on social media, so you can always try to reach out to a representative there.
They have Facebook, Instagram, YouTube, and Twitter accounts that are highly responsive to direct messages and comments.
However, just be aware that, as with any company, the person you contact on social media might not have answers to your questions.
However, they'll most likely be able to connect you to the right person to get the solution you need.
Why Contact Ring Customer Support?
Although you might grumble about contacting customer support, sometimes it's necessary if you want to get your problems solved.
Here are a few compelling reasons why you might need to reach out.
Doorbell Not Connecting to Wifi
The most common signs that your doorbell isn't connected to your wifi connection are
An alert when you press the button
No captured live events
No alerts on the app
As frustrating as this issue might be, there's a simple trick you can do to try to get your doorbell back online.
All you have to do is restart your modem.
That'll take your wifi connection down for a few minutes, but refreshing the signal could be all you need to fix your bell.
However, if that doesn't work, you can contact Ring using any of the above methods, and a representative can help you work through it.
Not Enough Power
Another leading cause of your Ring doorbell not working is insufficient power.
If your bell doesn't have enough power, it won't be able to connect to the devices it needs to work.
The most common signs of low power are:
Repeatedly losing connection or turning off
Frozen screens
Night vision not working
Motion Detector Not Working
If any of these things happen repeatedly despite your own attempts to fix the problem, you should give Ring a call so an agent can help you out.
Night Vision Not Working
One of the best features of the Ring doorbells is the night vision.
It makes it easy to see who's ringing your bell without going to the window or turning on a light.
That's what makes it so frustrating when your night vision stops working.
There are several reasons this could be happening, including:
Poor internet connection
Wiring problems
Ring's customer service agents can help you troubleshoot the issue to figure out what's causing your night vision to malfunction.
It could be as simple as restarting your modem, but you'll need help from professionals if it's something more extensive.
Sound Not Working
Another great feature of the Ring doorbell is the ability to communicate with the person on the other side without opening the door.
In fact, this is one of the main reasons people buy a Ring doorbell.
If your speakers aren't working, it's likely an issue with the microphone, or your speakers might be malfunctioning.
Customer service at Ring will help walk you through any settings you could change to fix the problem.
Doorbell Not Ringing
If your doorbell stops sending you notifications, several things could be causing it.
The most likely issue is that your audio and notifications are turned on and working.
However, the problem could also be your button.
If the button's stuck on your Ring doorbell, you'll need to contact customer service to figure out your next steps.
It's entirely possible you'll need to get a replacement.
App Problems
The key to Ring's functionality is its app. When you buy your bell, you'll install the app on your phone or tablet.
That's how you'll be able to connect to the camera on your bell to see the people on the other side.
If your app stops working, you should try the following:
Restart the app
Uninstall and reinstall the app
Log out and log back in
Restart your device
More often than not, one of those will solve the problem
However, sometimes that's not the case. If none of the above fixed the issue, give Ring a call so someone can help you out.
Conclusion
Ring doorbells offer a modern convenience that's becoming increasingly more commonplace.
They're a helpful security tool, give you the benefit of seeing who's at your house when you're not home and will alert you if your motion detector or doorbell rings.
Fortunately, there are plenty of ways to get in touch with customer service if something goes wrong.
Simply try one of the methods listed here and you should be on your way to getting your problem fixed in no time.